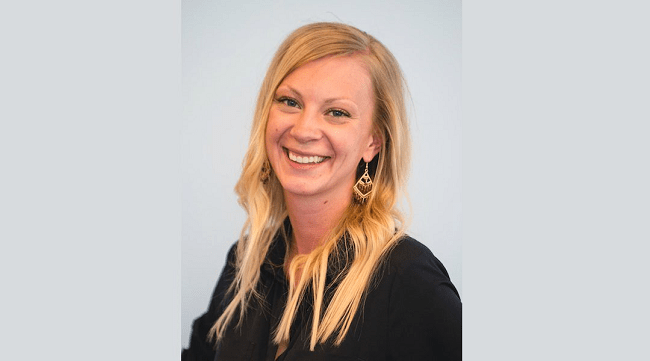 The story of a young girl who went from a Del Taco cashier to a marketing thought leader in less than 10 years.
Writing-the unconventional aspiration
As Sara grew up, she aspired to be a writer.
She loved the way that words could evoke emotion, elicit a response, or create a story. But, writing wasn't a preferred profession for Sara's parents.
They had more traditional ideas in mind such as teaching or nursing, but those were never her forte.
Early jump to college
Sara graduated high school early, when she was just 16 years old, mostly due to the fact that she hated high school. Immediately following, Sara was enrolled in college.
And so, a 16-year-old Sara found herself pursuing a business degree, because she had no clue what she wanted to do with her life. 
Struck by the lack of passion
In college one day Sara's English professor pulled her aside and told her that she was a promising writer and it was something that she should consider as a profession.
But the burden of social obligations, youth, and lack of real-world adulting made it impossible.
As a few years of college passed by, and Sara dropped out of college – with a lack of passion for any specific profession.
The power of vulnerability | Brené Brown
The ecstasy of the first job
Soon after dropping out, Sara's got a job at an SEO agency.
It was Sara's first job that wasn't at a fast-food chain or a call center.
Although she knew nothing about SEO or marketing, she was ecstatic to have a "real job."
Joy of learning
As Sara started her job, she learned old-school SEO tactics, and she excelled.
She quickly made her move up in the company because she was quick and eager to learn. And that's when Sara fell in love with SEO.
The leap of growth: awards and recognitions
Fast forward 8 years, and Sara is currently the VP of Growth for CanIRank.
Over the span of these years, she has managed to contribute to credible magazines including Forbes and MoneyInc.
She was also awarded a Stevie Award in 2016 for being the Woman of the Year in "Marketing, PR, and Advertising."
As her career grows, her presence grows as well.
A Self-made Women
So why is Sara's story important?
Sara's story is also inspirational because, in a somewhat-backward circle, her passions followed her.
As a lot of her day-to-day job is storytelling and writing, her parent's belief that writers make no money — was wrong.
The Mantra of success by Sara Davis
So, here are a few tips from Sara that will make you pursue the career of your dreams-
Don't let anyone tell you what you should or shouldn't do with your life, dream big. Do what inspires you.
A lot of people often ask Sara about how she got to where she is at such a young age, and this is what she usually tells them:
Find a career/industry that you love (or can at least tolerate, preferably love).
Go to work every day, be on time.
Strive to learn.
Do things outside of your job role's requirements.
Learn to be a better leader.
Study emotional intelligence.
Teach those around you what you are best at.
Find a mentor.
Be consistent.
Ignore anyone who doesn't believe in you.
Take feedback seriously, change where you can.
Keep at it. Never stagnate.
Fake it till you make it (seriously)
People will underestimate you. People will judge you. People won't like you. So, ignore them.
A woman who loves what she does!
At CanIRank, Sara helps businesses of all sizes grow themselves, through the means of the company's custom-tool.
Utilizing machine learning, CanlRank's SEO software provides actionable opportunities specific to an individual's business.
While most tools simply provide data, CanIRank takes the data and creates a game-plan for you.
And the affordable pricing of the tool allows Sara to help budgets of all sizes.
If you are growing your own business you can try it out for free here.
Sara's company also has a full agency behind the software that can do the work for you!
And seriously, if Sara can move from Del Taco to the C-Suite, so can you! Whether you are passionate in art, eCommerce, science, or physics, the world is your oyster.
And if people tell you, you'll never make money following your passions. Well, Sara would tell you:
They are wrong.