If marketing was to exist in an ideal world, every business would know how to reach their intended customers.
There would be a single channel delight to customers who are looking for specific products and services.
The channel would interact with these customers and delight them.
Marketing and sales strategies would be easy to track and enhance since marketers would be creating an ideal customer experience within this one channel.
However, the word ideal is a rarity in the business world.
Anyone who has ever tried to get a specific number of leads or customers can testify to the fact that trying to reach customers through a single channel will mean losing out on a very large portion of prospective customers or leads.
Actually, if you only use a single channel to approach customers, you will be creating a very bad user experience, and you will be unable to nurture your leads successfully.
If you want to make a positive impression on target customers and prospective leads, you need to find them where they are at. When you do, you should give them the content and attention that they need, when they need it, and in the way they want it given to them.
This is where cross-channel marketing comes in.
With cross-channel marketing, you find powerful and interconnected ways to approach your prospective customers.
However, to be successful in this technique, you must do a lot more than just publishing content on various channels – you need to bring your content together seamlessly to create a unified experience for your target customers and/or audience.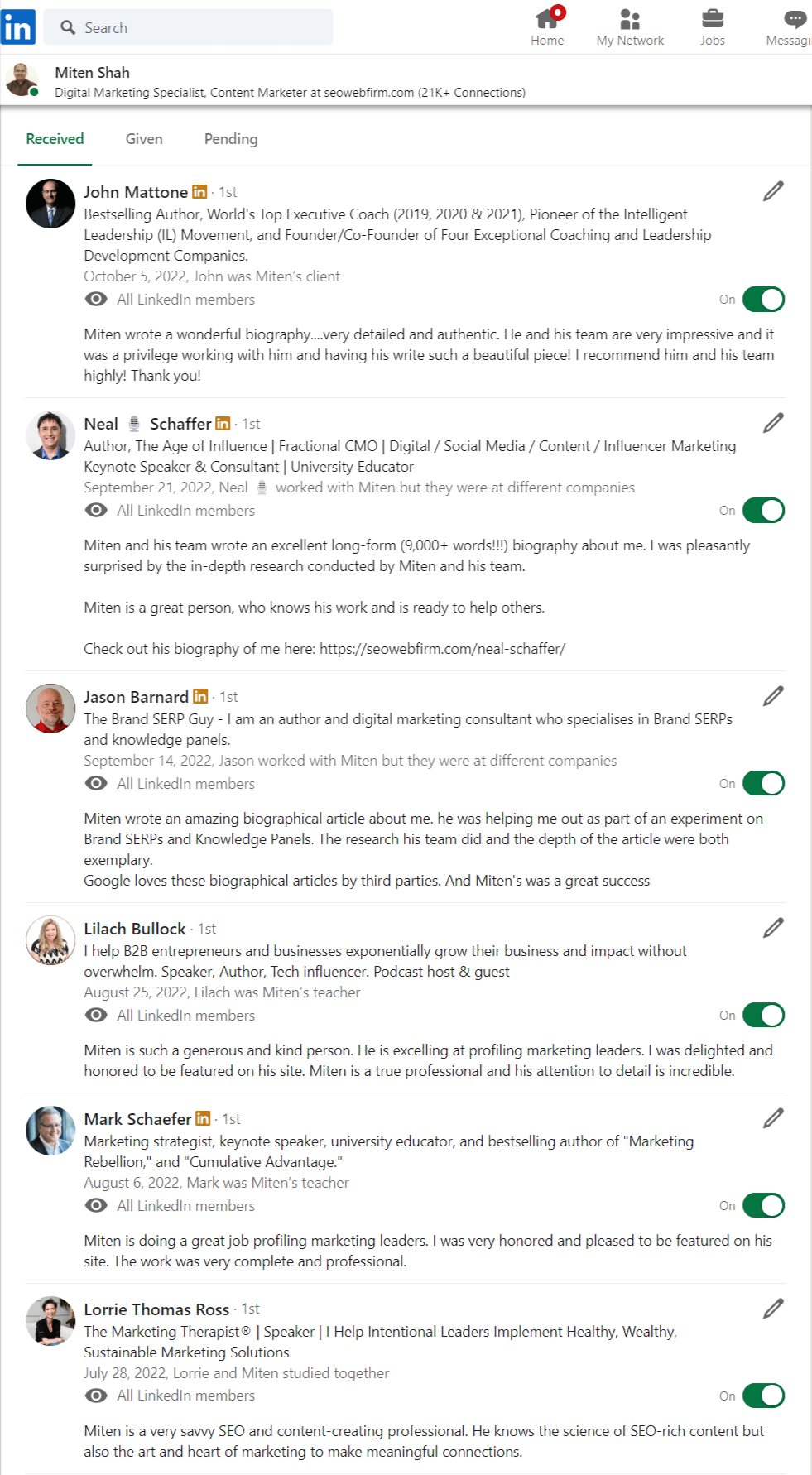 Cross-Channel Marketing Strategies For Paid Media That Work
So, What on Earth is Cross-Chanel Marketing?
Cross channel marketing is a process where you bring together various marketing channels, in a progressively logical manner so your target audience can move from one stage to the next.
These channels have to work together to give reason and context for the messages that you send your user personas as they move from one stage to the next.
Cross-channel marketing should not be confused with omnichannel marketing.
Omni-channel marketing is only similar to cross-channel marketing in that they use several marketing channels to interact with customers.
The major difference is that in omnichannel marketing, there is no unity in the marketing efforts.
The Differences between Cross-Channel Marketing and Omni-Channel Marketing
What is Omnichannel Marketing? A Digital Marketer's Guide | Salesforce Illustrated
Omnichannel Marketing
In this type of marketing, you may start by sending your customers an email about a deal that you are offering, and then run some ads that are targeted at social media platforms to improve your brand recognition, then you can publish a number of blogs which are relevant to your business.
Each of the channels, in their own right, is a great way of nurturing leads, but they have not been brought together in a united manner.
These are considered to be separate entities in omnichannel marketing. The mails have their own goal; the social media posts and blog posts too, have their own objectives.
Due to this, the marketing efforts operate independently, and it can be very difficult to tie them down to any particular result when it comes to analyzing their ROI.
Cross-Channel Marketing
In this type of marketing, you bring each of these independent marketing avenues into one, so that they build on top of each other in order to amplify their effect.
For instance, if your target audience reads a blog post that you write about a particular need that they are experiencing, then you can send an email newsletter that has testimonials from people who have solved this particular need using your products or services.
Then when the target audience accesses their social media channel, they can see an advertisement, that has an attractive headline, showing how your products and services can help them solve the need that they read about in the first blog post.
Essentially, the blog post talks about the need, the email newsletter shows testimonials from people who have solved the need, and the social media advert shows how your products and services help people solve the same need.
There is an effect of one channel building on the last one.
Therefore, instead of giving your customers different, fragmented messages about how your products and services can solve their needs, they get the content that gets them to move from one step to the other.
Your target audience will have a clear impression of your brand and makes their experience seamless and direct.
Similarly, since there is a connected flow to your messaging, you can easily analyze the effects of your marketing efforts at each stage, so you can easily customize changes to increase the effectiveness at every stage.
This helps you calculate and understand your ROI concerning each of the stages.
The Benefits of Cross-Channel Marketing
It does not matter which niche you are operating in, one of the crucial factors to creating a powerful marketing strategy is to know and understand your target audience.
If you don't know who you are marketing to, then how can you effectively market to them?
You look like a farmer who throws seeds into the wind hoping that they will bear fruit somewhere.
In this digital world, consumers are constantly being hit and interrupted by brands that are fighting for their attention. It is important that you understand the target persona so you know how they interact with brands and how they make their buying decisions.
You need to know where they go to get trusted information that enables them to make these decisions, and also how they want to receive this information. You need to know the channels where they spend most of their time, and the content they consume the most on those channels – think about advertisement vs. blog posts.
This is why cross-channel marketing is important in knowing where you can meet your target customers and give them the message in the format they will most probably interact with.
You need to improve your engagement by using personalized content at every point to cater to individual needs.
Here is a rundown of some of the benefits that you derive when you use cross-channel marketing.
#1: Higher Engagement
There is a very high volume of advertisements sent to consumers today. They have become selectively "ad-blind" and simply scroll pasts ads, marketing emails, and boosted posts without more than a cursory glance.
You may take a leaf from your own experience when it comes to interacting with ads.
Most people open their emails and simply select generic emails for deletion, without even having a look at the entire subject line.
Let's consider an illustrative scenario.
If a person has been trying to look for a solution to a particular problem and has interacted with a brand that he or she thinks is an authority in solving the problem, then when the person sees a marketing email from the brand or an advertisement, he or she will respond positively to it.
Your target audience is bound to respond better if you personalize your content.
For instance, studies have shown that CTAs with a personalized message have a 202% better chance of eliciting a response from your target audience than generic CTAs.
Similarly, any marketing campaign without a relevant message will have an 83% lower response rate than campaigns that are personalized to engage the target audience.
#2. Improved Customer Loyalty
Cross-channel marketing improves the experience that your target audience has with your brand, and this improves the delight of the prospective buyer.
Every marketer knows that a delighted customer will remain a loyal customer.
When you combine customer loyalty with customer delight, you will be building a brand ambassador for your brand.
Customers do not want to have to deal with a different brand every time they need a product or service. You must give them a reason to keep coming back to you.
Gauging from your own experience, you would rather keep going to the same source for credible information, rather than keep researching, testing, and comparing other sources all the time.
For most buyers, it is more convenient to purchase additional services or upgrade their current service with the same provider, since they have a relationship.
It does not matter whether upgrading will cost more than choosing a new service from a new producer who they have to vet all over again; they want to keep working with their current provider.
When you show a customer that he or she can trust you, and you genuinely want to help in meeting a particular need – and you offer a unified marketing and customer service to underline your commitment – then your brand will always be the first one they think about.
#3: Verified ROI
When you use cross-channel marketing, you can easily break down verticals that make it difficult to understand your metrics and those that do not always give you the true representation of the impact of your marketing campaigns.
For instance, if you look at your marketing efforts from a single channel, or use the omnichannel marketing approach, this may be the kind of scenario that you will have:
Your email marketing efforts are targeted at getting people to open emails or respond to CTAs.
Your social media marketing efforts are targeted at getting impressions and likes.
Your content marketing efforts are targeted at getting blog views.
When you finally get a lead or make a sale, all these channels will be lobbying for credit for this result and will look at their individual statistics as proof of the influence they had in getting this result.
However, if you have an integrated approach, you will be able to map out the touchpoints, in order to assess how the viewer eventually came to be a lead or make the sale.
This way, you will be able to measure the effort that each channel contributed to getting this result.
You will have a clearer vision that will enable you to refine your integrated marketing efforts and help you to avoid the vanity of the statistics generated by each channel.
The Challenges of Cross-Channel Marketing
Cross-channel marketing can be a challenge.
This is because it essentially transforms a simplified customer journey into a more complex approach to getting the attention of our target audience in a unified manner.
The first thing that you have to do in cross-channel marketing is to measure the long list of channels available for reaching your target audience.
The number of channels has increased dramatically over the years.
Most brands find themselves left behind when it comes to using new platforms.
This raises a few challenges as shown below:
#1: Getting your target audiences' attention at the right time
Due to the huge number of marketing channels available on the Internet today, marketers have a difficult time choosing the right way to effectively get their target audiences' attention at the right time.
There are so many options, and this makes it difficult to predict the best platform to reach your target audience and the right time to do so.
The channels also have ever-shifting marketing/advertising and user intent capabilities.
Surveys have shown that the biggest challenge is experienced when leveraging advanced strategies to reach the target demographic at the right time.
Marketers have to plan the right time in which to display ads in each of the marketing channels available.
They also have to follow the best practices required by these channels.
When it comes to advertising, the requirements for a TV advert are not the same as those for Facebook posts.
Marketers have to come up with the best messaging for each of these channels.
#2: Getting the Best Data Quality for Better Insights
Many businesses struggle with the collection of data, especially when a business is run by a single person.
Most businesses say that they want to be able to leverage insights gained from data analytics to streamline their business's decision-making process.
Most of them have attested that they struggle constantly in getting the best data in order to get better insights.
The amount of data that is being collected by businesses continues to grow with time, and it is challenging to know which data should be used to get insights on how to improve the understanding and efficiency of customer behavior.
When you have the best data quality, then the better your insights will be and the easier it will be to make decisions that are driven by this data.
Without having data that is high in quality, businesses struggle to get actionable, personalized insights that can be used to make decisions in the future.
Another obstacle to consider is the fact that as we all move towards a future that is devoid of cookies, marketers will have to look at new ways to collect this data.
Today, most online businesses use cookies as a way to track customers and get to understand them better. As soon as the cookies disappear, there will be a problem in getting this data.
This is a challenge that will make it harder to get access to high-quality data on customer behavior and intent.
#3: Choosing the Best Advertising Channels
It is quite difficult for marketers to determine which is the best channel to use, because of the difficulty in knowing where their target audience spends most of their time, and the time when they are on the channels.
You cannot use all platforms in order to reach your target audience – this will require too much in terms of time and money.
You need to have a fine understanding of where and when you can reach your target audience.
When it comes to using cross-channel marketing, all campaigns should work hand-in-hand across all the channels that your target audience uses, so you can increase your chances of getting your marketing message in front of their eyes, and at the right time.
When it comes to choosing the best advertising channel, you need to evaluate each channel and the role it plays within the customer buying journey.
You must also keep the main objective of each campaign in mind.
Do you want to generate more impressions? Do you want to get more leads? Do you want to cultivate more engagement?
Whatever the objective, you must evaluate the channel that will give you the best chance of obtaining your objective.
#4: Choosing Accurate Marketing Attribution
Many online businesses are being left behind when it comes to getting high-quality data and marketing attribution.
Let us illustrate this further:
A mere 21% of marketers are using a marketing attribution technique and use it often in their marketing campaigns.
Less than 50% of corporate marketing strategies include data and analytics.
Marketers opt to use common media statistics such as click-through rates at the expense of other statistics.
If 1% of people who see an ad click on it, the remaining 99% who did not lick will m=not be counted, even if this particular advertisement influences them to make a purchase later down within the pipeline.
When it comes to marketing analytics, Multi-Touch Attribution (MTA) and Media Mix Modelling (MMM) have a lot of limitations and leave out a lot of data.
They cannot be combined together
They cannot provide a complete view of the marketing campaign
They cannot deliver real-time data.
This is why marketers must take a holistic approach when it comes to attribution. The only way they can do this is by combining personal-level insights with raw data.
It's Time to Get Started with Cross-Channel Marketing
It's time that you started using cross-channel marketing in your campaigns.
You need to understand that you will most likely have to change your approach and make continuous optimizations as you become better at using this technique.
The more data you get, the better you will get at understanding how your customers respond to your cross-channel marketing campaigns.
This will also give you a way to improve your campaign across your marketing channels based on the insights you derive from each of them.
#1: Unify your data
If you have not yet described your target audience properly, then you should do so before you begin cross-channel marketing. Having a clear understanding of your target audience is the first step that you should undertake in any marketing campaign.
After you have clearly defined your target audience, then the first step that you should take, which is the backbone of successful cross-channel marketing campaigns is to unify your data in your customer data platform (CDP).
At most times, your customer relationship management platform (CRM) will be able to do this on your behalf. If you are not using a CRM, then it is time that you started doing so.
No matter which CDP that you choose to go with, you must ensure that you have enough data to analyze and determine each of your target audiences' touchpoints.
This means that you have to track the URLs or use cookies in order to determine how each of your customers operates on your website or blog.
You will be able to track:
The number of emails you have sent
The types of emails that have a better opening rate
The number of emails that have elicited a response
Which social media marketing campaigns have had a positive impression on them
Which blog posts they have read
Which of your PPC campaigns your target audience has responded to
The number of conversations you have had with the target audience
It is important that the channels that you use for your cross-channel marketing campaigns be shown within your CDP.
#2: Perform efficient customer segmentation
Your CDP will be able to help you come up with meaningful reports across your different target personas, and help you understand and visualize this data.
However, even if you have to perform some analysis manually, the second step to take when starting cross-channel marketing is to understand the different segments of your target personas.
Check all of the data you have collected about the various touchpoints and see what successes, failures, and trends you can clearly identify.
For example, you might be able to find that most of the leads who have easily converted into paying customers have a common similarity.
It may be that they have a minimum number is interactions before they converted, spent a certain amount of time interacting with your marketing campaigns before they converted, or even have been approached with a specific campaign that had a high conversion rate.
When you clearly analyze the customer data, you get a clear view of the segments that exist within your contact database.
This will help you come up with the channels that are best suited to reaching your target audience and the type of content that they respond to better within each channel.
From this point onwards, you should also create a document to help you put each interaction into context, enabling you to better curate your content to meet each customer segment.
#3: Create smart content to consolidate interactions
If your CDP is integrated with your CMS, this step will be much easier to perform, as opposed to when they are working independently of each other.
However, even when they are not integrated, you can still come up with successful cross-channel marketing campaigns. This will require you to have a hands-on approach when it comes to personalizing your content.
After you have analyzed and segmented your target audience, the next step to take is to start the process of creating content that will specifically meet the needs of each segment.
The best way to go about this is to use smart content.
Smart content is a type of dynamic content that is set upon a certain set of criteria.
Looking at this in another way, smart content says, "If a reader has performed this action, then show them that".
This is why it is crucial that you unify all your customer interaction data within your CDP.
You will be able to see who has done what so that you know which content to show them based on their previous action.
If you have a CMS that can use smart content, then you should create content, or sections of content, based on the segmented list of your target audience.
For instance, let us assume that you are publishing a blog post about a core service that you offer.
You can now customize the blog post and target it at different segments as follows:
One that will be sent to customers who are most likely to be warm, based on their past actions, and they can see a CTA that asks them to contact your sales team in order to get started in making a purchase.
Another one can be sent to customers who have seen your pricing page and they can see a CTA that will give them a discount if they make a purchase now.
If there is a segment that has only read the blog post for the first time, then they can be sent to other recommended blog posts that thrash out the same topic better.
It does not matter where your target audience is in the buyer's journey – you are sending them content that is important based on where they are at.
If your CMS and CDP and/or CRM works are not integrated, then you will have to use another means of communication to manually curate your content to the individual needs of each reader.
For instance, if you have come up with three different types of customers in one of your personas, you have to put that information to proper use in coming up with three variations of the next newsletter you aim to send.
Each segment of this persona will get content that is relevant to where they are at in the buyer's journey.
You may also use this information in creating customs audience segments for your advertising campaigns on social media.
#4: Optimize your efforts and repeat
One of the main benefits of cross-channel marketing is that you can generate reports and analyze the different ways in which your marketing campaigns across all channels interact with one another.
This is data that will give you valuable insights into your ROI.
However, if you want your cross-channel marketing efforts to be more effective, you should look at this information and see what optimizations you can make on a regular basis to make your efforts more fruitful.
Use this data and experiment with various strategies that you can implement.
You can do A/B testing on each of your marketing campaigns.
You can adjust the demographics of your target audience on social media advertisements.
You can change the placement of your CTAs to continue discovering new and crucial insights into your target audience.
As you continue with implementing cross-channel marketing campaigns, you will be able to configure each step based on the data that you have collected.
#5: Create clear responsibilities in your team
Gartner conducted a marketing effectiveness survey that shows that 60% of organizations who showed that they had a better performance than their competition have a clear leadership structure that was responsible for cross-channel marketing alone.
Within the same survey, the people who were interviewed indicated that they worked with someone who was in charge of cross-channel marketing, acting as a director or higher position.
You will find that more than 30% of people in the position of Chief Marketing Officer (CMO) are responsible for cross-channel marketing, and 56% of the interviewees said that they report directly to the C-suite.
Cross-channel marketing can be challenging and requires close attention to detail.
It cannot be thought of as an extension of the marketing strategy, but rather the marketing strategy itself.
It is important that you have a dedicated leader, whose function is to keep the entire cross-channel marketing team on track and has clear knowledge of the role played by each channel.
In conclusion
Having a great cross-channel marketing strategy helps businesses create a consistent customer journey across all and any marketing platform that they use.
Today many businesses have come up with ways to use advanced technology to do the heavy lifting for them.
This way, they are able to refine their marketing campaigns for continued optimization in fine detail.
When you continuously monitor the success of your campaign and ensure that your brand and content align across through all touchpoints in the campaign, then your business will be able to guide prospective customers through a unified experience that cultivates engagement and fosters brand loyalty and retention.