"Jeff is crazy — crazy like a fox. He has a very clear vision and design." —   Nadia Shouraboura, a former Amazon executive. Jeff Bezos is...
If you don't encounter setbacks in your career, if you don't have doubts and disappointments, let me tell you, you're not dreaming big enough...
Who doesn't know Warren Buffett, the smartest investor and third richest person on the planet? He is also known as the "Oracle of Omaha". With...
In 1985, Keith Johnson was asked what he was going to do at college besides just going to classes, by an upper classman. Keith replied "I am...
Let me introduce you to James Patterson, the richest author in the world, who is known for selling 9.5 million domestic copies in a year....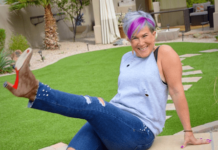 Sandi Krakowski was born on March 3, 1964 in the United States. She is a renowned digital marketer, author, social media influencer, Facebook expert, public...
The world is ever full of stories about tired CEO's, miserable stars and billionaires. Without doubts, the question about why are prosperous people so unhappy...