"Jeff is crazy — crazy like a fox. He has a very clear vision and design." —   Nadia Shouraboura, a former Amazon executive. Jeff Bezos is...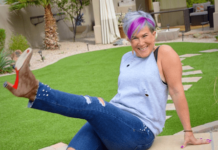 Sandi Krakowski was born on March 3, 1964 in the United States. She is a renowned digital marketer, author, social media influencer, Facebook expert, public...
The story of a young girl who went from a Del Taco cashier to a marketing thought leader in less than 10 years. Writing-the unconventional...