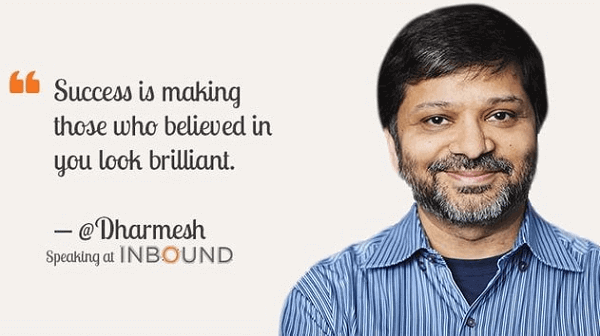 Dharmesh Shah is a co-founder and CTO of HubSpot.
He founded the company with his MIT buddy, Brian Halligan. Before he launched HubSpot in 2006, Dharmesh was the founder and CEO of Pyramid Solutions. This was a vertical CRM software company operating in the financial services industry.
Dharmesh Shah is also a writer and author of amazing books such as "Inbound Marketing: Get Found Using Google, Social Media, and Blogs."
He founded the blog OnStartups.com, which is a top-notch startup blog that has a community of over a million members.
In the year 2013, Dharmesh published the "HubSpot Culture Code", which has generated more than six million views.
He is an Angel Investor in more than 90 startup companies, and a frequent public speaker on the topics of startups, growth, and the business of tech.
Dharmesh is a holder of a Bachelor of Science Degree in Computer Science from the University of Alabama in Birmingham (UAB) and a Master of Science in the Management of Technology from Massachusetts Institute of Technology (MIT).
You should know that Dharmesh Shah is a confessed introvert, and it is simply inspiring to see what he has achieved, and how he has overcome his fear of people, to become a public speaker.
The Real Reason I've Been a Successful Entrepreneur
Dharmesh Shah – A Glimpse Into His Net Worth, Early Life, and Investment Journey
Software firms such as HubSpot, which helps companies to manage digital marketing, sales, and customer service on the cloud, have reaped the benefits as more businesses across the country moved online during the Covid-19 pandemic.
After going public on the New York Stock Exchange in 2014, shares of the Cambridge, Massachusetts-based company have skyrocketed by 73% since the start of the year, pushing its chief technological officer and co-founder Dharmesh Shah's net worth into the billions of dollars.
In September 2021, as the market share price of HubSpot closed at $671.83, Dharmesh Shah's stocks of HubSpot, which stand at 3.4% were worth more than a billion dollars. He also has $43 million in options, which brought his net worth to a whopping 1.1 billion dollars.
However, it is estimated that the shrewd investor is worth a lot more than that.
In one post that he wrote on Medium, in 2018, Dharmesh stated that he purchased Facebook shares during its 2012 IPO, and he has never sold or bought any more shares since. Now Facebook shares had gone up by about 885% since the IPO (Figures of 2021), so you can imagine how much his shares are worth.
Read Also – The Incredible Story of the Youngest Billionaire and Facebook Chief Mark Zuckerberg
In 2005, Dharmesh Shah sold a previous startup, which he had started with his sibling, to the software firm SunGard, for approximately $15 million.
When asked about the net worth of Dharmesh Shah, one spokesperson at HubSpot declined to comment on the matter.
HubSpot Went From $0 to $20 Billion by Breaking the Best Startup Advice
HubSpot has over 120,000 customers.
These range from companies such as National Hockey League's Vancouver Canucks, to SoundCloud and the Minnesota Freedom Fund, a non-profit organization.
The company has been ramping up its subscription revenues, which reached a total of 300 million dollars by the second quarter of 2021. This was a 53% increase from the same period in 2020.
It also saw HubSpot build on its banner 2020, when it earned a total of 883 million dollars in terms of revenue, and a 7.6 million dollars loss. HubSpot projected that it would achieve profitability in 2021, with a projected net income of 108 million dollars on sales expected to go to 1.3 billion dollars.
Dharmesh Shah has come a long way from the way he was brought up.
He was born in Western India, in a place known as Ankleshwar. Shah says that when he was growing up, the town had few paved roads and no traffic lights in sight. He was delivered at home, by a midwife, with no doctor present.
Dharmesh's family moved to the United States, and then to Canada when he was still a child. They then went back to India, when he was in high school, so they could take care of his ailing grandmother.
He signed up to study mechanical engineering at a college in India but then moved back to the United States a short while after his parents moved back and settled in Indiana.
One funny fact is that before he took an "Introduction to Computers" class at Purdue University, Dharmesh had never used a computer before.
He told the One Million by One Million blog in 2021, "This was the proverbial love-at-first-sight moment. Even though I had not packed any of my things, I didn't go back," and went on to add, "I was fortunate to find that love early on. I've been in computer software for most of my professional life."
Later on, he signed up for a computer science degree course at the University of Alabama in Birmingham. Upon graduating, he was employed as a software engineer at SunGard.
Two years after his first appointment at SunGard, he quit the job and started his own company at the age of 24. The company was called Pyramid Digital Solutions. He started the company with his brother who was at the time aged 17, and he started the company using less than $10,000.
The two siblings worked on building their company for more than 10 years, then they sold it in 2005 to their former employer SunGard.
It was after he sold the company that he moved to Cambridge, Massachusetts, where he signed up at the MIT Business School, and met Brian Halligan, who would be his future co-founder of HubSpot.
A day after they graduated from school. They joined forces and launched HubSpot.
In an interview with the Small Business Trends Podcast in March 2021, Shah said that he had promised his wife that he would start another company after he had sold his first one.
He went on to say that some of the motivation he got for starting HubSpot came from the fact that he and Brian got along very well. They both had a common passion for small business, and they wanted to join together to form a software company.
It was in 2006, a mile away from MIT, in a bright Orange room, that the duo set up and launched HubSpot. The main focus of the software startup was inbound marketing.
They used tools like marketing events, blogs, and paid advertisements to help the company entice, keep and grow its customer base.
Today, HubSpot offers software subscriptions that help companies in managing their marketing, content, customer relationships, and sales at prices ranging from $45 per month for the starter package to $3,200 for its top-range marketing package.
These are the subscriptions that raked in 97% of the total revenues for HubSpot in the 2nd quarter of 2021.
Brian, who had served as the CEO at HubSpot since it was launched, stepped down in September 2021 and took up the position of Executive Chairman.
Brain announced the news in August, which was 5 months after he was involved in a snowmobile accident in March.
Brain currently has a 1.4% stake in HubSpot, which is worth 441 million dollars, and another 213 million dollars worth of stock options.
His position as CEO was taken up by the Chief Customer Officer at HubSpot, Yamini Rangan, who had joined the company in January 2020, from Dropbox.
Yamini Rangan (Chief Executive Officer at HubSpot)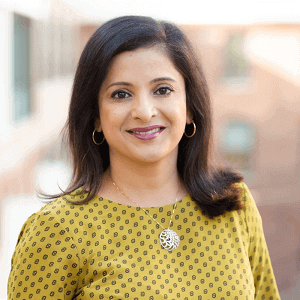 Shah indicates that the success of HubSpot serves as proof that an entrepreneur should not be discouraged if the first startup does not achieve the projected success.
He told the One Million by One Million blog that the first idea you get does not have to be world-changing. He went on to say that he had never met an entrepreneur who only had one idea in his or her life. Sometimes, it is time to begin a new chapter.
Read Also – The Inspiring Life Story of Ratan Tata
My BIGGEST Mistake As An Entrepreneur (DO NOT DO THIS)
A brief chronology of Dharmesh's career timeline.
SunGard Employee Benefit Systems – Dharmesh worked as a Software developer between April 1992 and April 1994.
Pyramid Digital Solutions – Dharmesh Founded the company in April 1994, and sold it in August 2005, to SunGard Employee Benefits Systems.
Onstartups.com – Dharmesh started the blog in November 2005, and it has currently amassed more than 1 million subscribers. The blog talks about startups, and everything that concerns them.
HubSpot – Dharmesh co-founded HubSpot in June 2006, together with his good friend Brian Halligan.
As you can see, his career path seemed a little short, when compared to other entrepreneurs who seem to move from one company to the next.
He only worked as an employee at SunGard, before he got fed up with the employee life and embraced entrepreneurship.
Oddly enough, all of his attempts have flourished, even if on a personal level, he feels that he failed with Pyramid Digital Solutions.
To many, this can still be considered a success given that he sold it for a tidy sum.
Let us take a look at the other aspect of the life of Dharmesh shah, outside HubSpot, of course.
Read Also – Elon Musk – The Man Who Conquered The Space
Rare Skills And The Trillion Dollar Venn Diagram Of Success
Dharmesh Shah – The Angel Investor
Apart from his stake and stock options at HubSpot, Dharmesh is also an investor in several startups. This is in keeping with his passion for small businesses, and he is committed to helping entrepreneurs to achieve their dreams.
Dharmesh Shah has invested in 86 different startup companies, many of which have earned him a tidy sum in ROI when they were sold and he exited the company.
Let us take a look at some of the notable companies that he has served as an angel investor.
Xconomy
Xconomy is an event and news company, which is dedicated to offering insightful, timely, and close-to-the-scene information about the business of technology.
The company got an initial investment of $192,300 from 4 investors, including Dharmesh Shah. The company was later sold to Informa.
Visible Measures
Visible Measures is a company that provides internet advertisers and video publishers with solutions that help them measure how their users consume their content.
The company got an initial investment funding of 71.8 million dollars from seven investors including Dharmesh Shah.
The company was later bought by Acuity Ads.
Recurly
This is a subscription billing Software-as-a-Service (SaaS) platform, that is used by more than 2000 brands, including BarkBox, Sling TV, FabFitFun, Asana, Twitch, and Cinemark.
The company raised an initial funding of 39.1 million dollars from 14 investors, and Dharmesh is one of them.
The company was later bought by Accel-KKR.
Other notable companies that Dharmesh has invested in include:
Meta
Buffer
Coinbase
Locu
Life360
And many more.
It is quite clear that Dharmesh has an interest in investing in Startups, especially those that provide business software products and services. It is not known whether he has invested in other types of businesses, although he is very popular at using Starbucks in many of his speeches, as an example.
Read Also – Collis Ta'eed – The Will and Zeal That Drove The Making of A Giant Digital Marketplace – Envato
Dharmesh Shah – The Author
Apart from being an astute investor, Dharmesh Shah is also an author, who has published books about inbound marketing that have revolutionized the industry.
Some of the principles discussed in these books are the ones that have helped make HubSpot such an incredible tool for inbound marketing.
This means that if you want to succeed in your inbound marketing campaigns, then you should read these books.
Let us take a look at some of them.
Inbound Marketing: Get Found Using Google, Social Media, and Blogs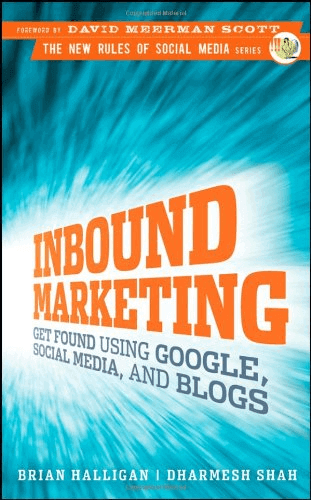 The book is available in Hardcover and Audiobook formats.
Brian Halligan and David Meerman Scott are contributors to this book.
It is time you stopped pushing your message out and started pulling your customers in.
Traditional Outbound marketing techniques like email blasts, cold-calling, direct mail, and advertising have become less effective.
People have become adept at blocking such interruptions using spam protection, Caller ID, TiVo, and others.
People have become used to turning to Google, blogs, and social media to find services and products. Inbound Marketing gives you the upper hand when it comes to leveraging this change. It shows you how to get found by customers online.
This book is a how-to guide to getting people to find your business through the blogosphere, Google, and social media sites.
You will learn how to:
Improve your ranking on Google and increase your targeted traffic volumes.
Develop and promote a blog for business purposes.
Build and nurture a community on LinkedIn, Facebook, Twitter, etc.
Measure the indicators that matter most and perform more of what works online.
The rules of marketing are ever-changing, and your business can benefit from these changes. This is a book that will show you how to get found by prospects who are already looking for the products or services that you sell.
Read Also – Pete Cashmore: The formidable Entrepreneur Who Built Mashable From His Bedroom
Inbound Marketing, Revised and Updated: Attract, Engage, and Delight Customers Online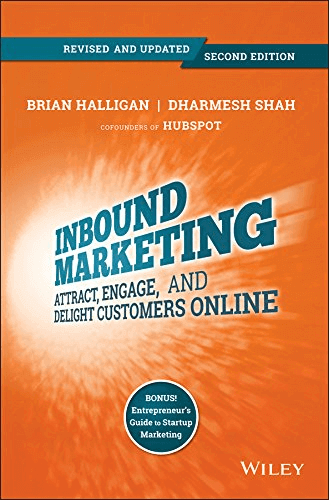 This is the updated version of the book discussed above. It is available in Kindle and Paperback formats, and it was written by Dharmesh Shah and Brain Halligan.
The book will give you the latest insights on lead nurturing, visual marketing, and advice on producing amazing content by building tools. You will get the information that you need to change your online marketing strategies and campaigns.
As outbound marketing methods become less effective, it is time to embrace outbound marketing techniques. Consumers are increasingly conducting online research to get products and services that best serve their needs.
With inbound marketing, these behavioral changes pose a new opportunity, and you will get to know how you can take advantage of these changes online.
The book does not only address the issue of turning strangers on your website into loyal visitors, but also shows you how best to convert these visitors to leads, and then nurture the leads to become delighted and loyal customers.
Get the insights that will increase marketing value from topics such as:
Inbound marketing – reputation, strategy, and tracking progress.
Visibility – how to get found, and why content matters.
Converting customers – how you can turn prospects into leads, and leads into customers.
Better decision – picking agencies, people, and campaigns.
The book also gives you the essential resources and tools that will help you craft an effective marketing strategy. You will also get tips for organizations of all sizes that are looking for ways to build a reputation.
When consumer behavior turns, marketing must turn too.
Dharmesh Shah has other books that he has written, but they are currently out of circulation, so we will not mention them here.
Dharmesh Shah – The Public Speaker
Dharmesh Shah is an intelligent person with a charismatic personality – two great characteristics that make people become engaging public speakers.
Almost all of his presentations are filled with unexpected humor, which serves to capture the attention of his audience.
Every point that he makes, and the story leading up to the point… Is filled with humor.
So, if you want to learn more about inbound marketing, and have a great laugh at the same time, then you should listen to some of his speeches.
Dharmesh has spoken at several events, including those organized by HubSpot, and he has never failed to deliver according to his audience's expectations.
Some of the speeches are hosted on YouTube. Let us take a look at some of the most popular speeches that Dharmesh Shah has given in his public speaking career.
Dharmesh Shah: We Need to Talk…about our customer relationships | INBOUND 2021
This is a recorded speech that Dharmesh made at home, during the COVID-19 Pandemic, on the topic of inbound marketing, and why you need to talk about your customer relationships.
This is a wonderful, and humorous video, that explains why you need to talk about your customer relations.
Ideally, it is not about talking about your customer relationships, but why you need to pay more attention to how you interact with your customers.
The video starts with Dharmesh talking about his introverted nature, and how it gave birth to his "Pajama Philosophy" … If anything requires Dharmesh to get out of his Pajamas, then he does his best to AVOID it… Something that introverts intimately understand.
Then he moves on to talk about his young son, who felt cramped by his parents being at home during the Pandemic and decided to go to a boating camp with his buddies.
And when he came back home, his first words were "We Need To Talk".
It is then that Dharmesh continues to talk about the meat and bones of the topic of the video. It talks about:
The Fly Wheel – Turning leads to customers, converting customers to advocates, who spread the word and generate more leads, and you go back to the beginning… turning the new leads into customers, then advocates, then… Do you get it now?
The reasons why your customers may feel disconnected.
The FrankenSystem Method.
I bet you are already feeling the humor in the video. That is the style that Dharmesh brings to all his speeches.
If you want to learn how you can improve your customer relationships, then you should definitely check out the video on YouTube here.
Dharmesh Shah: Why Company Culture is Crucial
In this talk, Dharmesh talks about the importance of having a great company culture in your business.
In the talk, he distills the 128-slide presentation on company culture down to its core important issues. He describes it as the "operating system" of a business that enables people to perform their best in their duties.
Dharmesh says that it is crucial that all business owners cultivate a company culture that people will love, because a company culture will evolve, no matter what you do… the point is to make it a lovable one.
Some of the issues that he discusses in this presentation include:
How culture is supposed to grow organically.
Why you should care about the company culture in your business.
How customers are easily attracted when you offer them a great product or service.
And so much more.
This is a talk that you should listen to if you want to create a great company culture for your business.
INBOUND19: Facing Fears: Growing Better by Growing Bolder | Dharmesh Shah Spotlight
In this talk, Dharmesh Shah talks about 5 fears that entrepreneurs and marketers have, which they ought to conquer in order to succeed.
Rather than talk about hypotheticals, Dharmesh talks about his own journey with HubSpot, the fears that he had, and how he overcame them.
This is a heartfelt speech, which will definitely have you looking into yourself and seeing if you have the same fears. It will also shine the way for you, so you can conquer these fears.
Some of the fears he talks about are outright hilarious but true:
The fear of disappointing
The pajama principle
The fear of inferiority
The fear of difference
The Myer Briggs test.
And much more.
This is a great speech for people who face a lot of fears when they are starting a business.
If I Could Teach You One Thing, It Would Be This
Dharmesh has also created a YouTube Channel, called Dharmesh Shah, in which he shares hilarious videos about business and marketing.
These are short videos that talk about simple but crucial things that you need to pay attention to in order to succeed in business and marketing.
Some of the engaging tips that he talks about are:
And many more.
You can check out all his short videos on his channel here.
Dharmesh Shah -Notable Persons Who Have Recommended Him
Dharmesh Shah is definitely a shrewd investor, software developer, and all-around personable guy. He has worked with several people during his time at HubSpot and before, who have been impressed by him as an entrepreneur.
Here are some of the recommendations that he has received from some of the people he has worked with.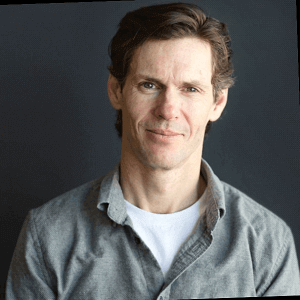 Mark Evans is the founder and Principal of Marketing Spark, and once worked with Dharmesh, though in different companies.
Mark says that Dharmesh hosted a workshop at a meshmarketing conference in Toronto, where his presentation was insightful, engaging, entertaining, and informative.
It was a perfect blend that resonated with the attendees. If you are looking for a public speaker, then Mark enthusiastically recommends Dharmesh.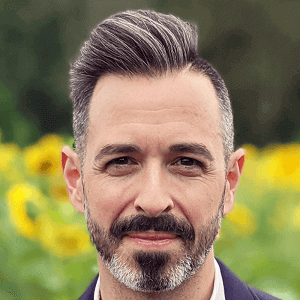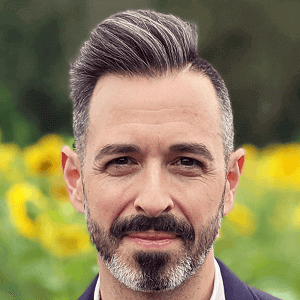 Rand Fishkin is the CEO of SparkToro and was at one time a client of Dharmesh.
Rand says that Dharmesh has a lot of charisma and eloquence when he is on stage. This is only matched by his command of the audience's empathy and the topic at hand.
When they were surveyed, the more than 220 people who attended the event gave an overwhelmingly high score to the presentation that Dharmesh gave.
Many of these said that this was their favorite session of the event. Rand says that he will work very hard to make sure that Dharmesh is one of the people speaking at any future seminars that he would hold.
Read Also – Rand Fishkin: Founder of SparkToro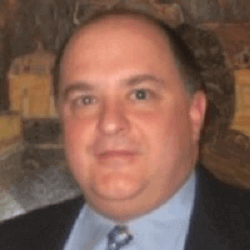 Mike is the CEO of Speedpro Imaging, The Woodlands, and was once a client of Dharmesh's.
Mike says that Dharmesh and his company, HubSpot, played a crucial role in enabling their service delivery model, for which he was primarily responsible for.
He says that Dharmesh was a willing partner, who participated in the crafting of state-of-the-art solutions. He focused on mutual success for Mike, the client, as well as for HubSpot.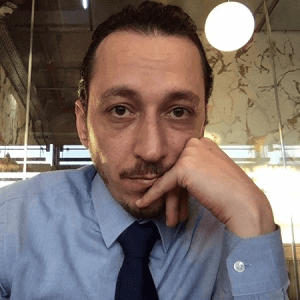 Nader is the Director of Engineering at Careem, an Uber company, whose app can be downloaded from the App Store.
Nader worked with Dharmesh in the past although they were in different companies.
Nader says that Dharmesh poses ab exceptional blend of technical intellect and business, which creates an aura of inspiration that many people around him can feel.
He has been subcontracted by Dharmesh for more than a year, and he feels that working with Dharmesh fed his mind and sharpened his strength, both at the technical and business level.
Nader recommends Dharmesh as a partner, contractor, and friend.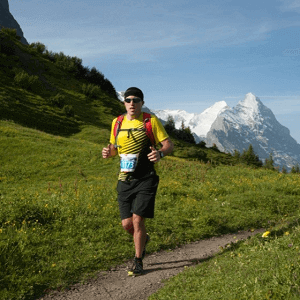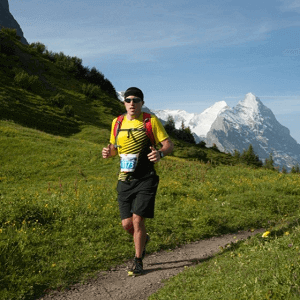 Yoav is the Director of Engineering at Meta, and he once worked with Dharmesh on the same team at HubSpot.
Yoav says that Dharmesh has a unique blend of humility, brilliance, friendliness, and pragmatism. He is a joy to work for, a joy to watch working, and a joy to work for. Yoav concludes by saying that he would be glad to invest in or join in almost any idea that Dharmesh would put across to him.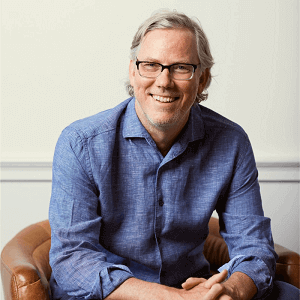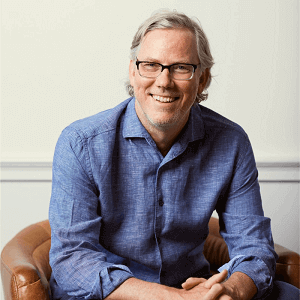 Brain Halligan is a co-founder of HubSpot, together with Dharmesh, and also the co-founder of Propeller VC.
It goes to say that Brian has worked intimately with Dharmesh from the time they launched HubSpot and knows him very well.
Brain says that he remembers going to Sloan with Dharmesh to work on some projects together. He confirms that Dharmesh is very intelligent, and has relevant expertise on what is going on. He is also a very easy person to work with.
When making the recommendation, Brain was working with Dharmesh at HubSpot, and his opinion of him has never changed.
David is the Vice President of Marketing, Sales, and Partnerships at Bright Funds, and at one time reported directly to Dharmesh.
David says that he has never come across a person who is as charismatic as Dharmesh. He reiterates that Dharmesh is passionate about the business of business. He also has an uncanny knack for blending business and technology together.
In Conclusion
Dharmesh Shah, despite being an introvert, has built a successful company, HubSpot, from the ground up. He has blended his technical knowledge, with his business know-how, to build a company, with his friend and co-founder Brian Halligan.
You too can be a successful business person, when you get inspired by what Dharmesh has accomplished. The way he does business can be fully seen in the success of HubSpot.
Apart from being an Entrepreneur, Dharmesh is a great writer and public speaker.