If you are looking for a social media marketing specialist then Saheli Chatterjee is the right person for you.
Saheli Chatterjee is the founder of AmbiFem, an agency that is targeted at growing brands organically with the help of social media.
Saheli offers specialized marketing services as a coach and consultant.
She also works with people who are looking to make money online using their special skills.
Saheli works intimately with her clients to take them through what they need to do to excel in their niche.
She will help identify what you need to sell, and the end result of what you are working towards, and create a marketing plan that will help you organically grow your clients or customers.
Saheli helps her clients leverage the power of social media in order to meet their business goals.
Apart from offering consultancy services on and off, Saheli is a full-time coach and teacher, having great success at teaching people how to make money in the freelance world.
Saheli started as a freelancer at the age of 17 and is now running a very successful business, teaching people what she learned over the years she worked as a freelancer.
Here are some of the services that Saheli offers:
Social Media Management across all major social platforms
Social media Strategy for YouTube, Instagram, LinkedIn, and Facebook
Facebook Ads Management
Content Marketing and Content Creation
Marketing Copy that converts and improves sales.
Although Saheli has worked as a freelancer for a long period, her success has come from having an intrinsic understanding of the freelance world.
She has made a tidy sum of money, excelling in a field where many people struggle to make a living.
Here is a look at Saheli, and her journey from being a freelancer to being a business owner.
100k LinkedIn Followers in 6 Months – Here's how! (LinkedIn Content Ideas 2022)
Saheli Chatterjee – Education and Career Path
Saheli Chatterjee studied at Bethune College, between the years 2017 and 2020, and she graduated with a Bachelor of Arts degree in English Literature (British and Commonwealth)
She then proceeded on a very interesting career path to get to where she is today.
Read Also – Radhika Bajoria – Breaking Records as a Young Startup Expert and Lady Entrepreneur in India and Around the World
Freelance Writer
Between June 2015 and July 2018, Saheli worked for herself as a freelance writer in Kolkata, West Bengal, India.
She had a special eye for originality, coupled with great research skills, which helped her bring in high-paying clients.
She helped several website owners succeed through the creation of top-quality content, which engaged readers and built better relationships.
Get Paid to Write Online | How to become a Highly Paid Freelance Writer as a Beginner
YouTube Freelance Content Creator
In January 2017, Saheli started creating content on YouTube as a freelancer. You can check out some of her content here.
Saheli loves creating short videos full of tips and tricks that she uses to build her business and make a mark in the freelance world.
She also does consultancy services helping people build their own YouTube channels.
At the time, she helped a lot of clients leverage the power of YouTube to market their products and services.
Read Also – Mari Smith: Life and Times of the Acclaimed "Queen of Facebook"
Freelance Marketing Consultant
As her skills and experiences as a freelancer made Saheli great at working with clients, she upped her game and because a freelance marketing consultant, in California, United States.
With more than 5 years of experience working as a social media marketer, Saheli started helping businesses and students in making the best use of Facebook and Instagram.
Her clients included Coaches, Freelancers, Entrepreneurs, and Consultants.
Freelance Organic Marketing Strategist
In April 2020, Saheli once more moved up the freelance ladder and became an Organic Marketing Strategist.
This is another name you could use for someone who has the requisite skills to become an exception SEO practitioner.
In this position, she has helped several businesses build their online visibility by helping them rank better on search engines.
She proudly says that she helped a business generate income in the range of $135,000 during its launch.
This is quite an achievement.
Read Also – Madalyn Sklar – The Queen of Twitter and How She Got To Where She Is
What I Learnt After Making Over 70 Lacs as A Freelancer | Hard Truths about Freelancing
Read Also – Rachel Pedersen – From Living on Welfare to Becoming a 7-Figure Entrepreneur
AmbiFem Learning and Consultancy
In February 2022, Saheli incorporated her own business, AmbiFem Learning, and Consultancy.
She is now offering learning courses and still running her consultancy business.
This is a testament that you can move from being a freelancer into becoming a bonified business owner, as long as you are committed to taking the risks and putting in the effort to become successful.
Read Also – Krusha Sahjwani Malkani – Director and Head of Asia at Sociabble and LinkedIn Top Voice
Saheli Chatterjee- The Courses She Teaches
The aspect of Saheli's professional life is not the fact that she has become a powerful writer and content creator for blogs and social media. Oh no. It is the fact that she is very good at teaching people how to excel as writers too.
You rarely get to hear anything else about Saheli, apart from how great she is at teaching people to excel as freelancers and business owners in the content creation niche.
Let us take a look at the various classes that she teaches. Who knows, you might end up taking one of them too.
Read Also – Sue B. Zimmerman: Leading Instagram Marketing Guru and Business Coach
As you probably may know, a good copywriter can charge from 200 to 500 dollars to write a single ad copy. They also charge thousands of dollars to write an email sequence or landing page copy.
Websites, Emails, Social Media Posts, and every other effective piece of written content require one thing in common. Great Copy!
If you can write great copy, then it means that you can make money as you are helping other businesses to make money.
Each email, landing page, or Facebook ad, has a single purpose. To make money.
Ads, landing pages, and emails all use words to communicate to prospective buyers. If the communication is well crafted using powerful words, then these forms of communication will have achieved their intended purpose.
This is why you need to go for the Copywriting Masterclass.
The way you craft your message can influence sales by thousands of dollars.
Businesses are happy to invest in copywriters who help them make more money.
If you are the person helping them create such copy, then you are on your way to becoming a successful copywriter.
However, many people do not know how to write great copy. They do not know how to approach the right clients. They also do not have a clue of how they will get the intended results on behalf of their clients.
Sign up for this copywriting masterclass if you want to be an effective copywriter.
Here are some of the takeaways you will get from the class.
3 hours of copywriting masterclass recordings
50 headlines that you can simply customize and use
Proven formulas and frameworks that will guide you to getting clients
Copywriting checklist for writing the best copy
3 sample emails that you can edit, and a guide to get clients
Guide on how to write copy for landing pages, emails, video sales letters, social media content, etc.
You will also get the following bonuses:
5 copywriting exercises that will turn you into a pro
Case study 1: a landing page that Saheli wrote, which generated 6 figures in income
Case study 2: email template that doubled the revenue of a campaign that Saheli did in the past
Social media copywriting cheat sheet.
Read Also – Andrea Vahl: The Hilarious, Knowledgeable, and Inspiring Social Media and Facebook Marketing Guru
Here's how I charged 5,000Rs to 5LACS from single client (Learn how to 10X-20X your rates)
Making an income online as a freelancer is quite easy. You can quickly make money using your skills. It is not rocket science.
Saheli started freelancing at the age of 17m and she did a great job too. Today, she has coached more than 2,500 students, and her business is thriving… simply by making the best use of her skills.
You can be financially independent even when working as a freelancer. You can get the money and the time to do what you love most, all on your own schedule.
It does not matter whether you want to be a full-time or part-time freelancer you can make some money online with what you know.
This is the reason why you need to take the Freelance 101 Academy course.
You will get a step-by-step guide on how you can earn more than 50,000 to lakhs, simply by working for a couple of hours per day.
How You Can Hit 1 Lakh Months by Joining Freelance 101 Academy
How will taking the freelance 101 course help you?
You will get the knowledge to identify and learn skills that are marketable on a global scale. This will help you make money from all over the world.
You will learn how to attract and sign clients who are willing to pay you a lot of money for your work.
You will learn how to create a portfolio, use contracts and send proposals to well-paying clients.
You will learn how to make 1 Lakh per month, or more, by using High Paying Client Attraction Strategies.
You will get extended support inside a private Facebook community group, where you can ask questions and get answers directly from Saheli.
You will get weekly Zoom Live Calls from Saheli.
What will you find packed inside the course?
You will get access to prerecorded videos of all course content, and additional updates.
You will get cheat sheets, worksheets, and guides to help you leverage everything that you will learn.
You will get 12 live exclusive questions and answer coaching calls every week for three months.
You will get VIP support for every question you ask in the Facebook community group for 12 months.
You will get a bonus upon joining, which includes access to monthly masterclasses.
You will get a $10,000 plan guide and 7 powerful strategies to help you sign up high-paying clients.
My Personal Client Proposal Revealed🤫- Worth Rs 5LAC (Grab these templates NOW!)
Social Media Marketing Masterclass
If you love being on social media, then you should think about making some money doing what you love the most.
Oh yes! You can make money by spending time on social media doing marketing for clients.
Saheli has a Social Media Marketing Masterclass that will help you learn how to become a social media marketer, as well as teach you how to use your knowledge to make money, both locally and internationally.
You are probably wondering whether this is possible, right?
Well, Saheli knows that it is true.
She generated over 15 lakhs of revenue as a social media marketer when she was in her second year of college.
One of her clients, who goes by the name Rutuja, made 4.5 lakhs in revenue, quit her toxic job, and is now running her own marketing agency.
Another one, Shrestha, is making more than 6 figures, at the age of 19.
You too can be a social media marketer of note, as long as you get the right guidance.
Rather than wasting a lot of time trying to figure out what to do on your own, join the class and learn from Saheli, who already knows the best way to get high-paying jobs as a social media marketer.
Saheli says that the masterclass offers a blueprint that will work in less than two hours. No need to search Google and YouTube for the right answers for months.
In just two hours, you will have the critical knowledge and practical actionable steps that you can follow to get a piece of the cake.
Saheli says that you will start getting paying clients in less than 30 days. How about that?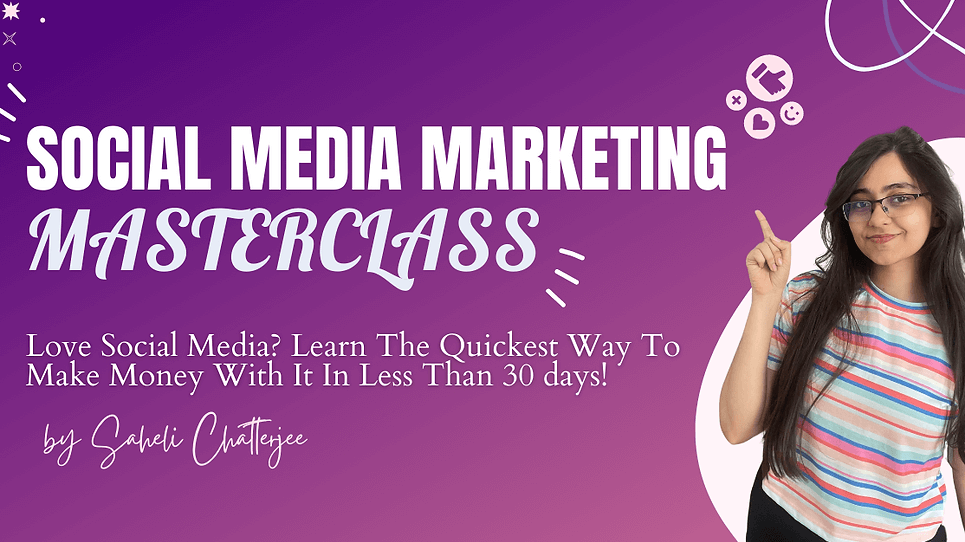 What will you learn in this class?
The basics of social media marketing.
Knowledge of the different marketing channels and assets.
How to craft marketing strategies.
The kind of services that you can start offering as a social media marketer and how to get the right results.
Free resources for learning from each of the social media platforms
How to craft a compelling portfolio
A 30-day roadmap to getting your first client as a social media marketer.
If you are a social media buff and you are ready to start making 6 figures in terms of income, then the social media marketing masterclass is the place to start.
So, you are a great writer and you want to start making money using your skills, but you don't know how to go about it, right?
Well, Saheli had a content writing masterclass that will take you through the steps to follow to get the best writing gigs available online.
This masterclass is different from the Freelance Masterclass in that it refers directly to writing work, whereas the freelance masterclass includes all skills, such as web design, etc.
Yes, people are getting paid to write simple blog posts. It can be your reality too.
In a single year, Saheli helped more than 500 content writers to get work, and 70% of them were getting paid in less than a week. 99% of them got paying gigs in 14 days.
Is it possible, really?
Content writing is one of the simplest freelance fields to get your nose wet in.
If you can write an 8th-grade essay, then you probably can get a job as a content writer on the internet.
You do not need any certification to be a content writer… you just need to prove that you can write compelling pieces.
Thanks to the boom of online businesses, and the need for SEO content, content writing has become a lucrative niche, and you can get into it too.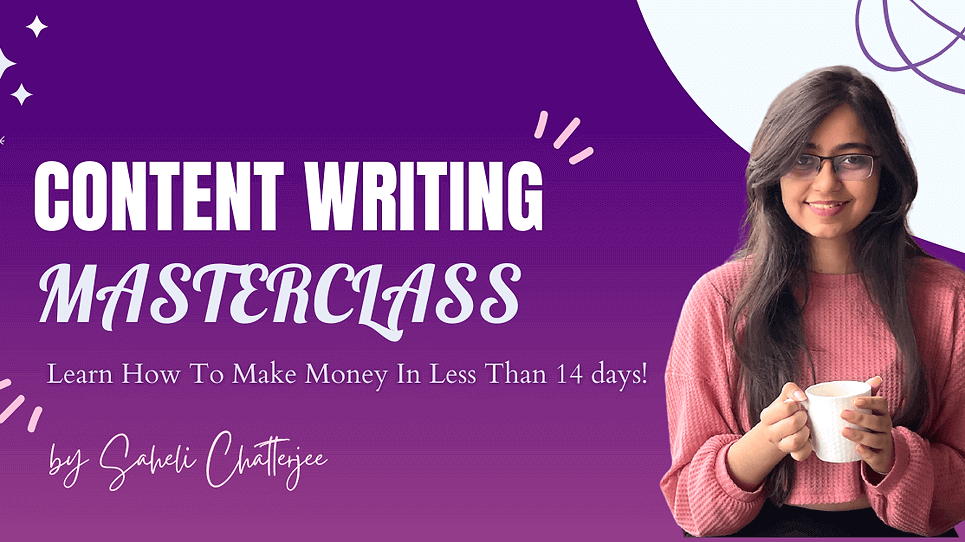 What will you get out of the content writing masterclass
The basic skills you need when starting out as a content writer.
An in-depth guide on how to choose your niche.
How to craft better content.
How to improve your current writing skills.
How to create a portfolio that showcases your content writing skills.
How to create content that will get clients hooked, indulging proper examples.
How to make use of social media platforms and get the best clients you can.
What exactly will you get in the class?
A 2-hour masterclass on how to get started as a content writer.
A 14-day roadmap to getting your first clients.
Sample templates and scripts that you can use to get clients.
A guide on how to create content that will attract the best clients, with examples included.
Well, if you are ready to start making bushels of money, then you should take up this masterclass.
It is a great way for you to get into a field that is highly saturated with content writers from all over the world, so you need to raise your profile above theirs… with Saheli's help, of course.
Rs 21 LAC pa. (highest paying jobs) | How Scaler Is Focusing On Education That Leads To Employment?
Graphic design is another way in which you can make plenty of money as a freelancer.
Every business that has an online presence needs graphics… they need it for their website, social media posts, and so much more.
This is where you come in as a graphic designer.
One of Saheli's students ended up making more than 12 lakhs from just a single client after taking this masterclass, so why not you?
Graphic designing is one of the highest-paid skills on the internet today. Top graphic designers charge from $5000 to $7000 per job.
So, if you are a graphic designer, then why are you not making any money? This is the time to cash in on your skills.
Saheli will help you get the knowledge to approach and sign high-paying clients for your graphic design skills.
When you follow her course, you will be making more than 6 figures in just a few weeks.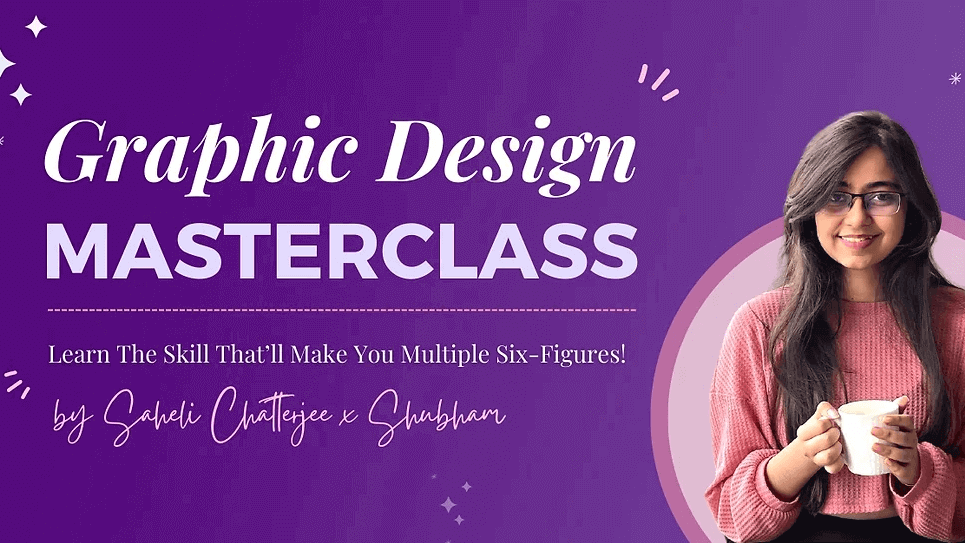 So, what will you learn in this masterclass?
The basics of great graphic design.
The skills you need to be a great graphic designer.
The best tools to use for graphic design.
The importance of having a mood board, portfolio, and several mockups.
The type of people who hire freelance graphic designers and where you can get them.
Social platforms where you can find the best clients.
How to get noticed as a graphic designer.
The kind of content that you should create as a graphic designer.
And what exactly will you get when you sign up for the graphics design masterclass?
A 2-hour masterclass on how to begin your journey as a highly paid graphics designer
A 30-day roadmap toward getting your first client
Templates that are ready for customization and use
All other crucial resources that you need to succeed as a graphics designer.
So, there is no need for you to be in the desert as a graphic designer. It is time for you to enter the lush forest of opportunities and start making money online as a graphics designer.
My Highest Invoice Yet (All Pricing & Revenue Models Explained!)
Saheli Chatterjee – Recommendations Given by People She Has Worked With
Saheli Chatterjee has worked with several people and helped them improve the performance of their businesses, become great on their social media accounts, and also become prolific and successful freelance content writers.
Here are some of the recommendations she has earned from some of these people.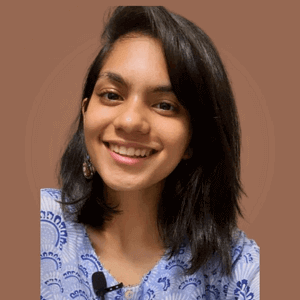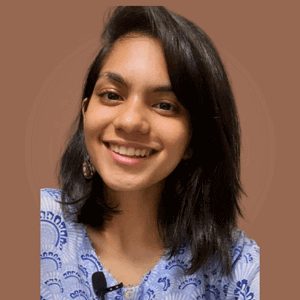 Shreyaa is a LinkedIn Top Voice Content Creator and was once Saheli's client.
Shreyaa says that working with Saheli was nothing less than an eye-opener. Saheli helped bring about a method to the madness and provide her with insights on how she could meaningfully grow as a content creator on LinkedIn.
She says that she got perspective from working with Saheli, on the different content pillars across LinkedIn, and which of these she could leverage. She showed her when and how she could go about this in order to succeed on the platform.
The insights she gained from Saheli included what the audience wanted, which was very helpful. It helped her grow exponentially in her vanity metrics, and also engage the audience to a deeper degree.
Shreyaa says that she 100% recommends Saheli for her services. A single session with Saheli is enough to make you realize how much you do NOT know.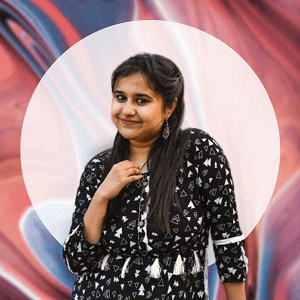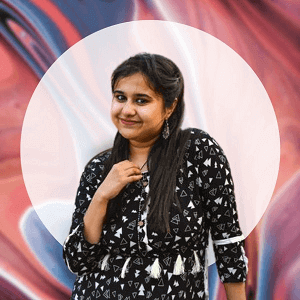 Namrata Roy is a Freelance Content Strategist and was once a client of Saheli's
Namrata says that you can mark her words because she can attest to the fact that Saheli is the best mentor on the internet. She once had a one-on-one consultation with Saheli, and she was able to find loads of clients afterward. She learned how to pitch to clients in the right manner.
The free resources offered by Saheli are worth a lot more than some of the premium resources offered elsewhere. Her masterclasses and social media posts are a goldmine for freelancers. Namrata has attended all of these and she recommends them a thousand percent.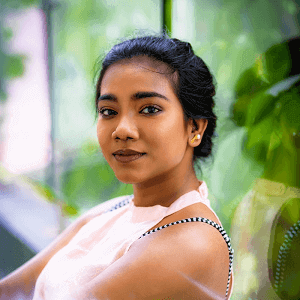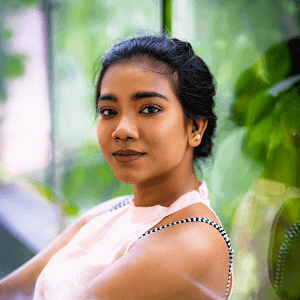 Esha is a YouTube, Content Creator, Blogger, and Researcher.
Esha was at one time a client of Saheli.
Esha says that Saheli provides her services based on the several years of knowledge and experience that she has. She helped Esha chalk out a perfect plan for deciding on the content for her YouTube videos.
She was able to create her videos with ease and promote them in a manner that got her maximum organic reach.
Saheli understands SEO very well, and she has shared her knowledge with her students in detail. She provides them with resources and materials even after the mentorship sessions are over.
Saheli is always ready to clarify anything that her students may doubt.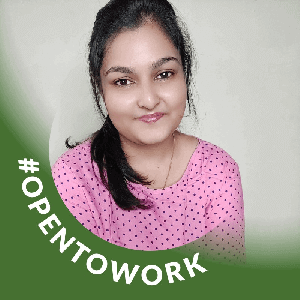 Dr. Mercy is a qualified dentist who also doubles up as a social media manager, web3 writer, and medical cosmetologist.
Dr. Mercy was also a client of Saheli's
She says that she signed up for Saheli's High Ticket mentorship course, and got all the help she needed when she was making baby steps. She is now making more than 1 lakh per month.
She reckons that if you want to start freelancing on the right foot, or you need to sign up high-paying clients, then you should definitely sign up for one of Saheli's classes.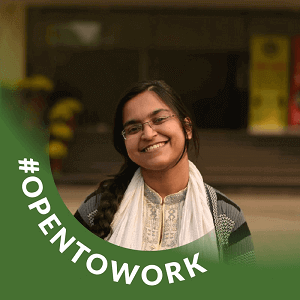 Ananya is a Master's student at RWTH Aachen University and was at one time a client of Saheli's.
She says that Saheli's expertise in the use of social media platforms, her passion for her work, and her dedication to all her clients made the journey possible. She considers herself to be very lucky to have worked with Saheli at the time that she did.
Saheli has always been exceptionally hard-working and dedicated.
On a personal note, she is a very kind person, a loyal friend who can handle any situation she comes across with a calm mind.
In Conclusion
Saheli Chatterjee proves that you can be successful as a freelancer. All you need is the right skills and the right knowledge of getting better clients.
Saheli also gives back by offering masterclasses that teach people how to excel in the freelance world.
If you have any positive experience as a freelancer or have had the chance to work with Saheli in the past, please share your experience with us in the comments section of this article.