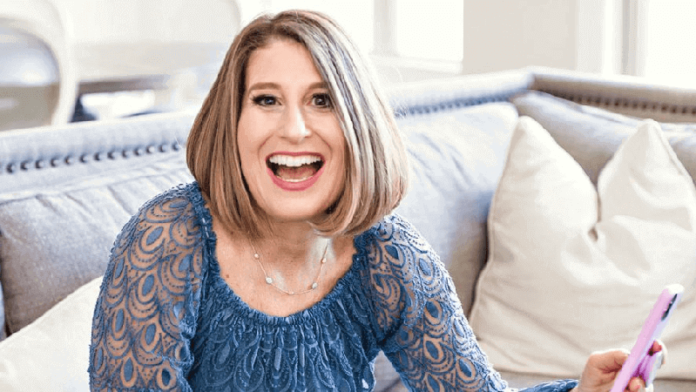 Business is your passion! Business is what you love doing, and so you want to start every day attending to a business that is thriving.
However, for many people, technology throws a spanner in the works, making it a challenge to do the business that they love.
Some feel that social media marketing is a time-consuming endeavor that takes their minds away from the core functions of their businesses.
Many people wonder if it is worth the effort to promote their businesses on social media.
Rather than feel empowered and confident, many feel frustrated, inadequate, and somewhat overwhelmed when it comes to marketing on social media.
Are you one of those people?
Well, this is where Sue B. Zimmerman, popularly known as Sue B, comes in.
Sue B. has helped thousands of entrepreneurs and business owners to overcome these same feelings, through her coaching services and programs.
Every service and product that Sue has developed is aimed at helping people shrug off the fear of losing money, wasting time, and generally feeling dumb.
This way, you can build a business that gives you what matters the most – happiness and meaning in your life.
Sue B. Zimmerman is a passionate entrepreneur and a social media guru, with a particular leaning towards Instagram marketing.
She is a world-renowned speaker, who has made presentations at events such as Social Media Marketing World, Traffic & Conversion, Ontrapalooza, CreativeLive, Social Media Day, and Social Media Camp.
Sue is well versed in all matters regarding social media promotion, and she is able to comfortably work with people. She has an eye for branding and loves connecting with people and helping them become successful marketing gurus and business people.
She professes that Instagram has helped her build an extensive network of followers, and through this network, her business has flourished.
What she teaches is not simple theory, but actual techniques that she has used to build her own business.
In this article, you will get to know more about Sue B., her journey into social media marketing, and how she can help you take your business to heights you never thought of before.
OUR RECOMMENDATIONS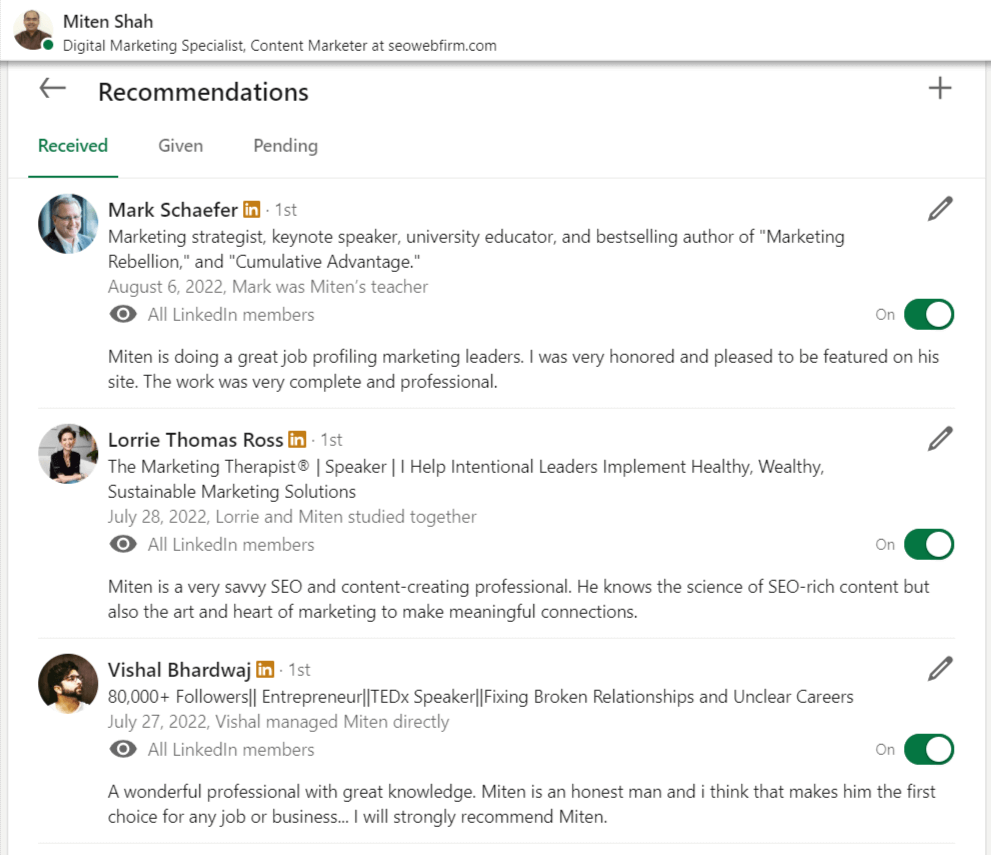 A Quick Glance at The Entrepreneurial Journey of Sue B. Zimmerman
Sue B. studied at Simmons University, between 1980 and 1984, where she graduated with a Bachelor of Science Degree in Nutrition and Graphic Arts.
She also volunteered at MCL Wellesley, as a Liaison to Newbridge on The Charles.
NCL is an organization that fosters mother-daughter relationships and focuses on community services, cultural experiences, and leadership development.
Sue B. Zimmerman has built her career by empowering marketing practitioners and entrepreneurs to employ the power of Instagram to achieve tangible growth in their business.
Her entrepreneurial journey started more than 30 years ago…
Well, at the age of 22, Sue's first business cleared the 7-figure mark in terms of sales revenue.
Ever since, she has spent a lot of time following trends, driven by her passion for entrepreneurship, and built a wonderful career.
She has founded more than 5 businesses, which have somehow allowed her to focus on her main priority – her family.
Her career is quite colorful, given that she was one time teaching a children's art class. However, her resume also includes having a business that could sell $5000 worth of products in a single minute on QVC.
She however attests to the fact that she never felt truly free, until she became the Instagram Expert. With the freedom came the flexibility and purpose that she had never known she was after.
Before Sue B. started teaching online classes, she ran a retail shop at SueB.Do.
Although the business was doing quite well, at face value, it was a marathon just to keep up with the schedule the business demanded.
She would spend several challenging hours every week taking inventory, merchandising the store, and ordering stocks.
During her "FREE TIME", she would work for 14 hours every day, driving to local towns in the early hours of the morning, and setting up "Pop-up" tents at local craft fairs.
She started doing "Pop-up" tents long before the big city companies picked up on the trend.
At that time, Sue mistakenly thought that she had attained freedom since she was working for herself.
She thought that she had flexible hours since she set up the schedule for herself.
However, the reality was that she was driving herself into the ground, slaving too many hours for the income that she was earning.
Her minivan was filled with bracelets and beach tunics, which she had to sell all over New England before the autumn leaves started to fall.
That was quite a long time ago, but to her, it still feels like yesterday.
Now she is one of the top Instagram experts in the world and has finally achieved that elusive freedom she was looking for.
She has crafted a powerful online Instagram marketing course, dubbed "Ready, Set, Gram", among many other free and premium programs, which can be found on this page.
Being a top-notch business coach, she has become a globetrotter, speaking, inspiring, and imparting knowledge and plenty of experience in social media marketing to marketers and business people.
Now that is what you call freedom. She is a frequent personality at Social Media Marketing World, CreativeLive, Traffic & Conversion, and other prominent podiums.
Sue B. has an uncanny knack for marketing and sales. She uses it to teach Instagram and Online Business Strategies that have helped her students to build thousands of ardent followers, and generate revenues from their businesses, all over the world.
She begins in believing in her students before they can believe in themselves.
She is very quick to give you her feedback, both positive and negative, so you can make your dreams happen.
She works with other people in her teams to reach more people and make a great impact.
She also has a tight-knit online community, #RSGcommunity, made up of superb entrepreneurs, who encourage each other every day.
She says that she can see where you are today! She can understand where you are today… since she has been there before.
So, if she worked brilliantly to make it to where she is today, then so can you.
The Amazing Career Path of Sue B. Zimmerman
As mentioned earlier, Sue B. started her career toiling very hard to make a living. She may have thought she had "freedom" but in reality, it still eluded her until she mastered Instagram
Here is a look at how she made it from the pits to the clouds.
Groovy Girl Tees
Between the years 2000 and 2002, Sue started her entrepreneurial journey by founding Groovy Girl Tees.
She went to various events around Boston and sold tee shirts even at the Tall Ships event.
Treasure Tape
Between May 2002 and December 2006, she started operating Treasure Tape, a company that specialized in crafting specialty works of art using double-sided tape.
Her sales and marketing skills and her knack for crafting proved very useful.
At this time, she set up shop on QVC, and this saw her sales spike upwards considerably.
In order to propel her business to success, Sue utilize every distribution channel that she could think of to drive sales.
Some of these channels include:
Appearing on Tv shows
Making good use of local and national trade shows
Developing strategic alliances with partners
Using retail stores to help in the national distribution of her products
Authoring two book publications speaking about the specialty craft.
Holy Soles & Jibbitz
Between December 2006 to December 2007, Sue worked as a New England Sales Representative for Holy Soles & Jibbitz.
The company sold colorful shows and clothes, which quickly became the talk of the town, and Sue saw a market opportunity and made great use of it.
She partnered with Holy Soles, and helped in the sales and marketing of their products, thereby nurturing a healthy market for the company in New England.
While at the company, some of the programs she was responsible for were:
Developing a specialty retail program
Developing and nurturing the New England territory for the company
Helping out in the crafting and design of new products
Helping out in introducing a whole new line of children's colorful shoes which helped the company expand rapidly in New England
Helping not only in the expansion of the market for these kinds of shoes but also the craft industry
Oversaw the significant rise of sales for both products, by crafting a direct-to-consumer approach to marketing that helped increase retail sales.
SueB.Do
In June 2006, Sue B. founded the company SueB.Do, where she referred to herself humorously as the "Queen Bee and Owner of the Hive".
She started the business small, mainly selling unique and fun products to her local audience in New England.
She began marketing through local trade shows, and soon expanded to more than 50 huge events, a powerful web presence, and a store located in Cape Cod.
Sue B. understood merchandising very well and combined this knowledge with her knack for identifying the next hot trend to grow the company to unforeseeable heights.
Today, the company has earned a reputation of being a unique brand, which crafts a unique product line, and sells them to an enthusiastic global audience.
Having embraced social media in the early days, Sue was able to grow a fan base of over 4200 using the power of Facebook.
In 2010, she started an online store that has grown in leaps and bounds, and even today, she still looks for outlets that will help her grow her revenue in the future.
Sue is gifted at creating marketing and PR for her company, which sees her improve her sales numbers, add more people to her existing customer base, and build rapport with more professionals.
Her business has been acknowledged and featured in several respected publications, such as The Mashpee Enterprise, Wellesley Townsman, and The Cape Cod Times.
She has also been featured on several big blogs such as 3 Haute Mamas, Smashion, JuneBug, Identity Magazine, Intuit, Savor The Success, Hustle, Spark, and Success.
Later on, she launched her 17th Business, Computer Companion.
Computer Companion
In November 2017, Sue B. launched Computer Companion, a company that targeted women, professionally and personally, who wanted to know more about the powerful secrets of social media.
The company teaches these women how to use Facebook, LinkedIn, Twitter, Pinterest, Foursquare, and Instagram to grow their businesses.
Sue B. Zimmerman Enterprises
Since the year 2012, Sue B. has been running the Sue B Zimmerman Enterprise.
Sue B. has used her insightful social media prowess to build herself as an energetic speaker, educator, and in-demand business coach.
Social Media Examiner ranked her blog as one of the top 10 social media blogs in 2017.
She is also a frequent and popular presenter at the CreativeLive event, and Huffington Post also named her among "The 50 Must-Follow Women Entrepreneurs" in 2017.
At Sue B. Zimmerman Enterprise, she has helped business owners, either through her online courses or through one-on-one sessions, employ the power of Instagram to meet and surpass their business goals.
She is also one of the frequent presenters at the main industry conference, Social Media Marketing World.
All in all, Sue B. is a successful entrepreneur who has worked diligently to get to where she is today – a true inspiration to those who are starting a new business today.
She is a keen "direct to consumer" salesperson, social media guru extraordinaire, a master networker, and a great inspiration to individuals and entrepreneurs all over the world.
Sue is the epitome of the true value of being a social person, both online and offline.
If you want to reap huge benefits for your business, through the power of Instagram, then Sue B. is a person you should follow.
This is her Instagram page.
Sue B. Zimmerman's Book Publishing Exploits
Sue B. as we had mentioned earlier, had written some books about her art, but they are no longer being produced.
However, Sue has a number of publications about social media marketing especially the use of Instagram which can help you build a powerful and profitable social media presence.
Instagram Basics for Your Business
The book is available on Kindle only.
Think back to the time when you started your first Instagram page for your business.
You quickly found out that it was not so easy to get followers on your business account, right?
Getting your friends to follow you on a personal Instagram account may be an easy task but for a business, it is an uphill journey.
Instagram Basics for Your Business is a book that takes you through the basic features you should know if you want to build a powerful presence on the platform.
This is a book targeted at people who have no idea about how to grow an avid following on Instagram
The book is 28 pages long and takes you through all the steps you need to follow to set up an Instagram account properly, how to reach out to people, and how to foster a loyal following on the platform.
Instagram Post Builder
Sue B. published a great resource called the "Instagram Post Builder – A Copy & Paste Resource".
The resource is available for download, so you should grab your copy now.
There are times when you stare at your mobile device or desktop, and you just don't know what to write on your next Instagram post.
You try your best to brainstorm, and when an idea creeps into your mind, it falls flat on its face; it seems uninspired, and eventually, you skip posting altogether.
There are times when you have a great idea and you are psyched up to create a post, the writing actually flows and gels well, BUT THEN, the formatting seems like an endless sentence.
Posting on Instagram can sometimes be a major challenge.
You all know that having great captions on Instagram is crucial in getting people to think about your messaging.
However, many people wish there was an easy, fast and efficient way to begin and end an Instagram post that doesn't suck.
This downloadable resource is the answer you have been looking for.
The Instagram Post Builder allows you to create posts that you can publish for the next 10 days. The posts have the power to convert even the most skeptical stranger into an engaged fan or buyer.
The download allows you to:
Make attractive and readable captions – Captions on Instagram serve the purpose of building engagement with your audience. This means that they must be in a format that is attractive to the reader, and have the end goal of converting people to be your loyal followers.
Learn how to format your text, and use the right hashtags and emojis to get the best out of Instagram.
Turn casual followers into action takers – If you want to stop your followers from being people who just lurk around your profile, and turn them into people who engage fully with you, then you must learn the craft of making powerful Calls-to-Action (CTAs) on the platform.
The FREE resource comes with 10 CTAs that will bring out the required action, no matter what niche your business operates in.
Save time – with these free and ready post prompts, you will have weeks of caption ideas at your fingertips. You will also get a full post outline for each of the captions.
This way, you can simply edit the content and come up with a powerful Instagram post – you can even have several, and schedule them for future posting, so you can concentrate on the core functions of your business.
Instagram Strategy Guide
Another popular resource that Sue B. has published is the "Instagram Strategy Guide".
This is a downloadable resource, which will help you boost your business through Instagram.
There are more than a billion active monthly users on Instagram, and 80% of those follow one or more business accounts.
This means that your ideal customers are definitely hanging out on the platform, but you do not know how to find them
Many people wonder how to start a conversation with potential customers and clients.
They are confused about how they can connect with other businesses and brands to build mutually beneficial partnerships.
A major proportion of users on Instagram do not know how to use it to effectively drive traffic to their blogs, websites, or sales landing pages.
It is also a major challenge to grow a thriving immunity on Instagram
One cannot forget to mention how challenging it is for people to increase their revenues and profits on Instagram
Well, thank the stars, since this FREE Instagram Strategy Guide will get you on the right footing.
This guide will reveal to you:
Some simple steps to follow, right away, to improve and grow your presence on Instagram.
The exact steps to take when you want people to be aware of your products and services, and how to convert these people into paying customers faster. You don't even have to spend a lot of time on the platform to achieve this goal.
Some of the mistakes that you could be making are hindering the growth of your business. The book then shows you what you should do to correct the mistakes and unlock the full power of Instagram in getting engaged followers.
The Hashtag Handbook
The Hashtag Handbook is another popular downloadable book that Sue B. has authored.
Everybody, on any social media platform, knows the power of using the appropriate and popular hashtags, in order to get people to read and view their content.
Strategically using Hashtags is one of the fastest ways to get exposed to prospective customers, brand ambassadors, and strategic partners.
However, the Achilles heel of most people, when it comes to using hashtags, is that they use them in the wrong manner.
If you are running a fishing equipment store, and then use a hashtag that is being used by people who are running restaurants that serve fish dishes, then you will not get the right customers.
Using the wrong hashtags can also lead you to attract spammers, and other crooked marketers, who you are trying to avoid.
The best way to get the best hashtags for your businesses carry out in-depth research, which takes time, and this is something that many people cannot afford.
Well, sue B. has done all the research for you, and combined the results into The Hashtag Handbook.
Instead of spending hours researching the best hashtags to use in your industry, you can flip through the pages of the handbook, to where your industry is, and use the hashtags listed there.
These hashtags are very specific and have a better chance of attracting people to your Instagram posts.
The Handbook is formatted in an easy-to-follow manner.
You will find a collection of industries, and within each, you will find the best hashtags to use.
These are handpicked hashtags, which have been carefully sorted so that only the best are listed in the book – spammy hashtags are thrown out.
So, it does not matter whether you have been using Instagram for a long time, or you are just starting out, the problems of researching and using the best hashtags are universal.
Everyone who wants to get ahead on social media must know the best hashtags to use. They should have a copy of this book.
Sue B. Zimmerman on Social Media
Sue B. has developed a powerful profile on Instagram, and it is only befitting to talk about her unique posts on Instagram.
Sue B. has a lot of videos and presentations that give you fantastic advice on how you can grow your presence on Instagram.
Sue B. has a series called "Instagram Hack You Wish You Knew Sooner", and the series goes through tips and tricks that you can use to grow your Instagram following.
Let us look at some of the posts she has made.
Instagram Hack You Wish You Knew Sooner, Part 52
In this short video, Sue B. talks about a way in which you can interact with people within your local area, so you can get customers to engage with.
She talks about how you can search the "Places" feature in order to meet people you can engage with, and who may end up being your customers.
The process is very simple, and you will be surprised to know that many people completely ignore the "places" feature.
The series has a lot of insightful hacks that you can implement and grow your Instagram account, so check them out.
3 Ways to Stay in the Instagram App – Instead of Canva
Today, many people do not know that you can create great presentations on Instagram, without having to spend a lot of time on Canva, trying to edit a template.
Of course, you want your posts to stand out, but you can easily do so without having to leave the Instagram app, and this will save you a lot of time.
You can use your Instagram Stories to create a Reel Cover. When you do so, you save time, and it is easy to stay consistent in your messaging.
You can also create a feed post using stories. When you create a feed post with a powerful sentence or paragraph, you can set up a graphic that you extract from your Instagram Stories.
These are just two examples of the fascinating Instagram Posts that Sue B. has on her account. You can go there and check out some more.
Sue B. Zimmerman on YouTube
Given that Instagram does not support long-form video Sue B. has a great channel on YouTube, where she explains some of her tips and trick in more detail.
Here are some videos that we have curated for you.
Get People to Watch Your Instagram Stories
One of the main problems that people face on Instagram is how to get people to watch and interact with their Instagram Stories.
In this video, Sue B. shows you how to get people to interact better with your Instagram Stories.
A little while ago, she had come up with what she refers to as the "Sue B. Neighborhoods".
These neighborhoods for the Instagram Village
The village is made up of 5 main neighborhoods.
Instagram TV (IGTV)
Instagram Live
Instagram Feed
Instagram Reels
Instagram Stories
She goes ahead and explains that each of these neighborhoods attracts a certain kind of audience.
If your target audience resides in the Instagram stories neighborhood, then there are some things you need to know.
First, she starts by explaining what an Instagram story neighborhood is.
She then goes on to describe the kind of content that is right for this neighborhood.
Then she explains why you need to provide context for your Instagram story. When you are using Instagram Stories as a business, lacking context will be a waste of time and effort.
She then explains how you should use captions and subtitles for your Instagram stories posts.
She winds up the video by explaining why it is very crucial that you have an interesting hook at the start of your Instagram story clip.
If you are a business and have been struggling to get engagement on your Instagram story clips, then this is a video that you should check out.
Instagram Algorithm for Beginners
Many business owners are aware of how Google's algorithms affect how people find you on the search engine.
Well, on Instagram, this is the same too. Instagram algorithms affect how people discover your posts on the platform.
For beginners, this is a very confusing task, but thankfully, this video easily explains the algorithms.
Sue B. sets out her best tips for people who are struggling to post Instagram posts that will be favored by the algorithms.
Engagement – this is one of the factors that the Instagram algorithms consider when ranking your posts. Engagement refers to the likes, comments, shares, and saves that your content receives. The more people like your videos and post comments, or share the posts, then the more Instagram pushes these posts to more people.
Relevancy – this is another factor that affects how the algorithms rank your posts on the platform. Relevancy is determined by the type of content your target users watch.
If they watch more of videos about babies, then they will get more videos about babies. So, you need to make your content relevant to your target audience.
Direct Searches – this is another factor that the algorithms use to rank content. This means you must use the right keywords and hashtags so people can find your content when they perform a direct search on the platform.
Saved to Collections – when people save a post to their collections so they can refer to it after, then it means that they have more interest in that type of content.
Time Spent – the longer a person spends time watching a video or reading a post, then Instagram infers that that person likes the content you have and will send him or her more of your posts.
Now given all these factors, how will you go about making sure that your Instagram posts meet what the algorithms need?
Well, you need to go and watch the video in order to learn more.
How to Get More Instagram Followers with Comments
Have you ever thought that commenting can actually get you more followers?
I bet you are scratching your head and wondering just how comments can get people to follow you.
Well, Instagram, just like any social media network, requires you to be active with people if you want them to notice you.
But you might say that there are too many people commenting on posts and your comment may not be noticed by the person you are trying to get to follow you.
Well, there are ways in which you can make your comments stand out, and make them memorable.
In this video, Sue B. goes through some of the tips and tricks that you can use to make your comments stand out.
She gives a few examples with each tip, and you will be amazed at how simple they are, and how effective they are.
In one case, she talks about a client who kept commencing on her posts using the emoji of a megaphone. It turns out that she worked for a company that deals with megaphones.
However, every time she saw the megaphone at the start of a comment, she instantly knew who it was.
Using a particular kind of emoji is one way of getting people to know who you are from simply reading your comments, and this could bring you more followers.
There are many other ways of getting people to follow you just by adding comments to peoples' posts.
However, you must make sure that the comments are targeted at the right kind of audience.
Sometimes, you can spend too much time commenting on your friends' posts, and forget to comment on the people you want to become your customers.
You should take a look at the video, and get informed on how simple, interesting, and insightful comments can be effective in increasing your follower count.
How to Get More Followers on Instagram using Geotags
Supposing you want to engage more with people in your local area. This is especially useful for businesses whose perfect audience is the local community.
If you own a restaurant, then you need to geotag your posts so people will easily find you.
Why?
The video explains it all, but here are some of the salient points
When people are searching for local content, only those who have added geotags to their posts will be shown in the feed.
So, if you own a local restaurant, and you have not added a geotag, then your posts will not show up.
The funny thing is that a large proportion of Instagram users search for posts using the geotag feature.
This is because they want to see what their neighbors or friends are posting.
They want to see their colleagues or classmates on Instagram
For a business, adding geotags will definitely help people to discover your content.
So, if you post a video of someone enjoying a meal on your Instagram account, or have a lovely photo of your favorite dish, then you must add a geotag so people in your area can discover the post.
Secondly, when you geotag your post from a particular location, Instagram will send more of your content to people in that area, even when they are not searching using the geotag feature.
How lovely is that?
Go check out the video and learn more about how adding a geotag to your posts, every time you post, will bring you more followers.
People Who Recommend Sue B. Zimmerman
Sue B. Zimmerman has been a great mentor and tutor to many people. The people who she has taught, or spoken to during events have a lot of glowing words to say about her.
Here are just a few of the people who recommend Sue B. when it comes to making your Business Instagram account stand out.
John Cummings (Founder at BodySite Remote Digital Care Solutions)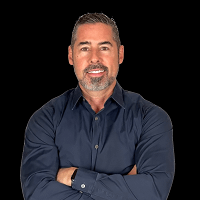 John is the founder of BodySite Remote Digital Care Solutions and also BarefootandRich.
John was once a client of Sue B. and he has a lot of respect for the job she does and how she does it.
He had secured her services as a constant when he wanted to use Instagram for his business purposes.
She gave him deep and focused advice, and he feels that he cannot go to anyone else who can give him the kind of advice that he got from Sue B.
John's Business requires a powerful social media marketing strategy since he provides sales and marketing coaching to other people.
However, he was not getting a lot of impact from his social media accounts and he started wondering what he was doing wrong.
In the end, he approached Sue B. and she showed him what was wrong with the way he was using Instagram.
He says that after following her advice, he got "InstaResults" as she is known to say in her sessions. He managed to do this without having to spend more time on Instagram. He just had to know how to be highly effective with the time he spent on the platform.
John says that if you are a business owner, you should follow the advice that Sue B. gives in her videos, eBooks, and podium presentations.
Amie Hoff, CPT NASM (CEO at FitKit Wellness & FitKit Promo) 
Amie Hoff is the CEO at FitKit Wellness & FitKit Promo.
She was a client of Sue B. at one time and also thinks of her as a great Instagram expert.
She says that when she was an Instagram virgin her first experience on the platform was with Sue B. Zimmerman.
She says that Sue B. was gentle and patient, guiding her and teaching her what works and what does not on the platform, till she became experienced.
Amie did not know just how much there was to learn about the platform.
She says that you can't learn what Sue B. taught her from a book.
She praises Sue B's Instagram as being the real deal.
Sue B. took her from being a beginner to being a pro, with a lot of ease and comfort.
Sue B. never left her side throughout the whole journey.
Very soon, she became an Instagram junkie too, starting by using a personal account to build her business, before she moved on to create a business account for her company.
She was amazed at the number of useful tricks that Sue B. had hidden under her sleeves.
Now Amie proudly declares that she is no longer an Instagram virgin.
She mastered the techniques and built enough confidence to connect with others.
Instagram is a fast-growing social media platform, and she is able to keep up with it thanks to what she learned from Sue b. Zimmerman.
Bobbi Baehne (Social Media Expert ★︎ Marketing Strategist & Consultant ★ Badass ★ TEDx Speaker ★ Messenger Bots)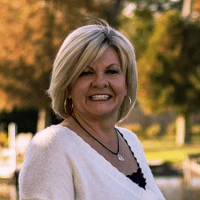 Bobbi prides herself on being a social media expert, marketing strategist & consultant, TEDx speaker, and a badass, but she is yet to meet someone who knows her craft like sue B.
Bobbi was once a client of Sue B.
She says that she had been watching Sue B. on various social media platforms, including Snapchat, Facebook, YouTube, Periscope, and Instagram, before she was lucky enough to hear her make a presentation at Social media Marketing World 2016.
One summer, she had the pleasure of attending Chicago Social, where Sue B. gave the keynote speech, and her impression was that Sue B. was an exceptional, brilliant expert and marketer.
The keynote she gave made it very clear to everyone at the event, that she was not only an incredible presenter, teacher, and speaker, but an expert in all areas of marketing and business.
The keynote speech she gave was well-organized, and she was able to bring an energy to the stage that enthralled everyone.
She used the opportunity to connect with the audience by giving real-life experiences of other entrepreneurs she had come across, allowing people to relate to and emulate those people.
Whatever Sue does is artistic and creatively spun to enthrall her audience.
She is a constant reminder of how these visual platforms should be used in business.
Rich Brooks (Speaker | Author | Digital Marketing Consultant)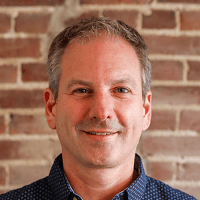 Rich Brooks is a consultant, speaker, author, social media practitioner, and SEO practitioner. He works with business owners to help them in their digital marketing exploits.
Rich has had the opportunity of working together with Sue B. in the past, and he says that she is a person who loves to teach and share her experiences and knowledge of Instagram and digital marketing.
She had one time made a presentation at an Agents of Change Digital Marketing Conference (AOC) event he hosted, for a period of three years, and every presentation she made was fresh and exceptional.
Whether it was at a breakout session, at the main stage, or even at an in-depth pre-conference workshop, Sue B. always gave clear examples of how people can grow their enterprises through digital marketing.
He proclaims that Sue B. is a professional who always shows up on time, delivers exceptionally on her promise, and promotes your event through her ever-growing, large audience.
He says that Sue B. is a fun person to work with, and brings a lot of props for photos, which are then shared by her audience on social media. This is her way of getting your event noted.
He says that if you want someone to teach your audience at any event you host, then you should ask her to attend. When it comes to visual marketing and digital strategies, you can never go wrong with Sue B. in your corner.
In Conclusion
Sue B. Zimmerman is committed to teaching and empowering women entrepreneurs o how to promote their businesses online, so they grow faster and make more money
On her own, she is a successful entrepreneur and an inspiration to many.
Her accomplishments span more than 30 years, and her natural instincts have enabled her to find opportunities, and trends when nobody else has.
By learning the ropes of marketing on Instagram, she is an example of how you can build your business on social media.
Some of the techniques that she teaches about in her videos on both YouTube and Instagram are truly fascinating, original, and not easy to come by.
Instagram now has several new business-oriented features that make the task of carrying out marketing campaigns on the platform much easier.
Sue B. started out doing a very tedious job. She may have been earning a comfortable income, but she was never truly free. She became free after learning how to us social media (Instagram) to build her business.
If Sue B. has inspired you, then you should now get down and come up with a plan on how to build your business on social media.
If you are not sure how to go about it, then you can reach out to her for a one-on-one coaching session, or see what she has published on her blog and other social media sites.