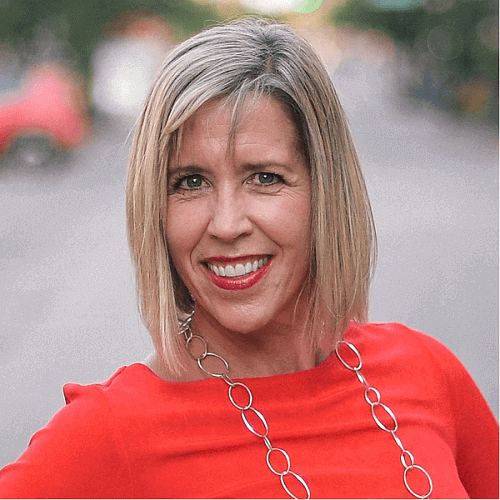 Facebook, is the most popular social media network in the world today, offering businesses, marketers, and entrepreneurs a powerful platform to engage with their existing and potential audiences.
Since online and brick-and-mortar businesses are always looking for a way to reach wider audiences, it was only normal for Facebook to become one of the widely used avenues for connecting with customers.
Millions of businesses are engaging with people on Facebook through advertisements and other posts on the company pages.
However, many challenges have arisen on how best to connect with people on Facebook and keep them engaged in order to get conversions that will lead to better sales and improved profits.
The main challenges are:
Targeting the right audience.
Sharing engaging content.
Moderating comments from followers.
Keeping active Facebook groups.
Retargeting audiences that show an interest
Andrea Vahl has worked with businesses, marketers, and entrepreneurs all over the globe, helping them launch products and services successfully, generate more leads, and increase their sales through Facebook content and Facebook ads.
Andrea is a speaker and consultant in all matters touching on social media and is passionate about empowering businesses to employ the full power of social media, particularly Facebook, to grow their businesses.
She has been the Community Manager for Social Media Examiner for more than 2 years, co-authored the book "Facebook Marketing – All-in-One for Dummies", and many others.
She is a frequent presenter at Social Media Marketing World, Digital Commerce Institute, Marketing Profs B2B, and many more corporate events.
Andrea started a blog way back in 2009 and created a character called Grandma Mary, a social media edutainer, who she uses to blend improvised comedy with her business acumen to give enthralling and insightful advice about marketing on social media.
Apart from being a speaker, Andrea also co-founded the Social Media Manager School, which has several online courses to help businesses, and marketing consultants make use of the full potential of social media marketing.
Andrea has an uncanny knack for breaking down the complicated field of social media marketing, into small bits which are easy to understand and implement.
Thousands of companies have benefited from her expertise, in improving the bottom line, through her online training sessions and one-on-one consulting.
Andrea has created a full course on Facebook Advertising, which outlines the best practices and strategies that you can use to generate leads and sales on the platform.
Andrea has won several awards in her career, which we shall outline later in this article.
Let's get down and see how Andrea grew within her industry to become one of the leading experts on how to carry out marketing campaigns on Facebook and other social media platforms.
Facebook Marketing Speaker – Andrea Vahl
A Quick Glance at Andrea Vahl, and The Making of Grandma Mary
Andrea Vahl is a committed Social Media Consultant and Speaker, who has a passion for helping business people understand and employ the full power of social media marketing to grow her business.
Andera is a trainer, comedian, and author who has written "Facebook Ads Made Simple" and "Facebook Marketing All-in-One for Dummies", 1st and 3rd Editions, among many others.
She has been listed on major lists line inc.com, Entrepeuer.com, and other influential websites.
She is also the creator of the "Facebook Advertising Secrets" online course, which has mentored hundreds of students to social media success.
Andrea can make the complex topic of social media marketing seem simple, something that endears her a lot to her students.
The material and ideas she imparts to her students enable them to have a huge impact on the bottom line of their business, and those of their clients.
She conducts her training online and also in 1-2-1 sessions.
Here are some of the credentials that Andrea Vahl has earned throughout her career:
In 2012 she was named among the top "25 Women Who Rock Social Media" by Top Rank Blog.
In 2014, she was listed among the top "50 Favorite Online Marketing Influencers" by Entrepenuer.com
In 2015, Likeable.com listed her among the top "150 Great Marketers to Follow".
Inc Magazine has also added her blog to the "21 Best Blogs That Will Help You Grow Your Business" list.
Boom Social with Kim Garst also listed her in the "Top 30 Women in Social Media" list.
In 2018, she was added to the list of "Top female Influencers" by Fit Small Business.
In 2018, Top Rank Blog added her to the top "25 Influential Women in Digital Marketing Who Rocked and Inspired in 2018" list
In 2019, Search Engine Journal added her to their "100+ Top female Marketers to Follow in 2019" list.
In 2019, Brand24 named her in their "Top 100 Digital Marketers" list.
As she took the time to build and grow her blog, she was invited to be a co-author of the book, Facebook Marketing All-in-One for Dummies. She could never have dreamt that by starting a blog, she would end up getting a book deal, and an international speaking and presenting career.
If you are still struggling to learn how to build your business on social media then you should look for her training and advice online.
Andrea has worked with a wide range of business people such as restaurant owners, coaches, non-profits, franchise owners, HVAC contractors, and a lot more.
She will definitely be of great help to you no matter what niche your business operates in.
What about Grandma Mary?
Andrea had been using her Internet and social media marketing skills to successfully promote her business for many years.
She had also been doing some impromptu, or improvised comedy for 10 years.
As she was looking for knowledge on social media platforms, she realized that none of the tutorials were entertaining – they all seemed so dry and boring.
This is when she decided to bring out the weird character in herself, blend the two things that she loved doing, business and comedy, to come up with the idea of Grandma Mary.
She used one of her favorite characters, and in that way, Grandma Mary, The Social Media Edutainer was born.
Andrea Vahl – "Grandma Says, Don't Be Afraid to Be Different"
The Career Path of Andrea Vahl
Andrea Vahl has had a great career in social media marketing, but she did not set out to be in this field in the first place.
Let us take a look at how her career path led her to where she is today.
Bison Gear & Engineering
From 1993 to 1997, Andrea worked as an engineer for Bison Gear & Engineering, a company that manufactured small AC/DC motors which were used in various applications.
Agilent Technologies
From June 2002 to June 2006, she worked for Agilent Technologies as a Systems Engineer, where she provided technical support for Telecommunications Test Equipment.
The Traveling Vineyard
From October 2006 to October 2008, Andrea worked for The Traveling Vineyard, a company that provided at-home wine tastings originating from boutique vineyards from all over the globe.
It was quite an innovative idea, where people could sample different, and new wines from the comfort of their own living rooms.
Mile Hi-Larity
From April 2005 to June 2013, Andrea worked at Mile Hi-Larity as an Improvisational Comedienne, and this is where she was able to bring out the wired, hilarious character inside her.
Social Media Examiner
From March 2011 to June 2013, she worked at Social Media Examiner as the Community Manager.
She was tasked with managing the community that grew around the Social Media Examiner Facebook Page.
Social Media Examiner is one of the most influential social media blogs in the whole world, founded by Michael (Mike) Stelzner.
Read Also – Michael Stelzner: One of the few Bloggers Who Grew Their Business to $1 Million In The First Year
Online Entrepreneur and Author
In Jun 2008, she started out on her own and built her blog, Andreavahl.com
She worked on the blog, even as she held her positions in the companies mentioned above.
In the beginning, she worked on her business and built a reputation as a Social Media Coach, Speaker, and Strategist with a particular leaning toward Facebook Marketing.
During this time, she helped various businesses earn incredible results from social media platforms such as LinkedIn, Facebook, Twitter, YouTube, and more.
In 2010, she was invited to be a contributing author for the book, Facebook Marketing All-in-One for Dummies, and this kickstarted her career as an author.
She went on to write other books in collaboration with other writers as well as on her own, as you will see later in this article.
Today, she is one of the most sought-after social media marketing experts, and she has inspired and coached many people to attain greatness in their businesses using social media marketing.
Read Also – Lilach Bullock: Legendary Holder of Oracle's "Best Woman Social Influencer in Europe" Title
Amazing YouTube Videos by Andrea Vahl (The Marketer) about Social Media Marketing
Apart from cultivating a vibrant community on her Facebook page, Andrea Vahl has a huge collection of useful marketing videos on her YouTube channel.
In this section we look at the videos she has created as herself; remember she also has an alter-ego who she uses to create comedic content, Grandma Mary.
Here is a sampling of some of her widely-viewed videos:
5 Tips to Improve Your Facebook Retargeting Ads
This is a great video for those who are aiming at using retargeted ads as part of their Facebook marketing strategy.
Retargeted ads are very powerful because they allow you to send a different set of advertisements to people who are already familiar with who you are, and the business you are involved in.
The video contains 5 exceptional tips which will help you craft better Facebook retargeted ads, at a lower cost.
The tips in summary are:
Watch your frequency – you don't want to spend too much on advertising costs when you are retargeting ads to people who already know you; it may also become an annoyance to them.
Change graphics on the videos -this will give the ads a fresh look.
Combine retargeting audiences into one – retarget the audiences into a combined set of people from your Facebook page, email list, etc.
Speak in familiar tones – this keeps the connection that you already had with your audience in the past ads.
Carefully choose all placements for your retargeting ads – you can decide to place them on all of your social media accounts or just one or two.
Andrea also has a wonderful guide that will give you 50 creative ways to craft powerful ads for your Facebook page.
Read Also – Rachel Pedersen – From Living on Welfare to Becoming a 7-Figure Entrepreneur
4 Tips to Prevent Your Facebook Ads Account from Being Hacked in 2022
If you want your Facebook advertising campaigns to be fruitful, you must be careful about people who may hack your Facebook Ads account, and mess things up.
There are two challenges that you will encounter when it comes to protecting your Facebook Ads account from being hacked.
The first thing you have to do is protect your personal profile, which is one of the ways that hackers get access to your Facebook Ads account.
The second thing you have to do is ensure that the settings in your business manager are not granting your old Facebook accounts access to the Facebook ads account.
This video gives you four useful tips that will help you protect your account, and if you are managing Facebook Ads accounts for your clients, offer them the same protection too.
Make great use of the Two-factor authentication process.
Remove any apps that you do not recognize, but are accessing your Facebook profile or page.
Be on the lookout for phishing schemes.
Make sure that you are granting access only to verified people.
Should your Facebook account get hacked, only the people at Facebook can help you get it back. Andrea has a handy guide on how you can quickly and effectively get in touch with Facebook personnel.
Best Beginner Split Test Plan for Facebook Ads
Two of the most common challenges that people face when they start creating Facebook ads are:
How to find the best audiences
The kind of imagery should they use in their ads.
This video takes you through the steps that you should follow to test your audiences, and the type of imagery that you use, in a systematic way.
This way, you will then be able to scale up those ads so you can get optimal results.
The outline of the split test plan is as follows:
Identify and target a few different audiences, totaling about 1.4 million people in size. The size numbers in the United States and other countries will vary.
Come up with 3 to 4 different ad images, ensuring that they have MARKED differences from one other.
Test these ads systematically for 10 days to identify the best audience and the best images.
The video then goes on to explain how you will properly spilt test your ads in the demographics that you identify using the steps laid out above.
The split testing laid out in the video is unique, simple, and will give you the best way to make sure that your Facebook ads are effective.
This is definitely a video that you should watch if you have never created a Facebook ad campaign in the past.
Read Also – Madalyn Sklar – The Queen of Twitter and How She Got To Where She Is
Andrea Vahl and The Grandma Mary Show
Ok, you have viewed a sampling of Andrea Vahl, giving you serious Facebook marketing advice in the section above.
Now it is time to get a healthy dose of comedy, as Andrea Vahl, puts on her alter-ego personality, in the Grandma Mary Show. The Grandma Mary Show can also be found on Facebook on this page.
Grandma Mary says, "Don't Be Afraid to be Different"
This is a funny stand-up comedy stint that she did at Ignite Fort Collins 10.
In this short video, she tells people that they should not be afraid of being different from others in their business niches or circles.
You have to use your talents and gifts to let your light shine.
You have to stop hiding and set your inner genius free. She says that at times you have to get a little wired to stand out, but don't get TOO WEIRD.
She even goes on to use herself as an example, since she becomes weird when she dons her Grandma Mary character, but it is working wonders for her business.
She stresses that you should strive NOT to copy other people, but instead find the weird genius that is in you.
You should avoid copying other people when it comes to letting your light shine since you will seem uninspiring and boring.
"There is enough SAMENESS OUT THERE… and it is boring", she says.
She outlines how she came up with her Grandma Mary concept, by blending her love for impromptu comedy with her understanding of the tech world.
She also says that the people to help you bring out the hidden light may NOT necessarily be the "fancy-schmancy" gurus out there, but the "normal" people in your life; your friends, family, and colleagues.
This is definitely a video that you should watch if you want to have a good laugh, and also learn how you can be different, and stand out from the rest of the crowd, albeit in a weird way.
Grandma Mary at Social Media Marketing World
In this video, you encounter Grandma Mary at the Social Media Marketing World conference, where she gets to mingle with and interview many attendees on how the event is relating to them.
She asks them about the way they are feeling about the hosting of the event, the new technologies and ideas that were unveiled there, and so much more.
The reason why we are showcasing this video is to show that you can create interesting content for your viewers from a very simple event.
Many marketing content creators, even when they decide to interview people at such events, usually do so in a quasi-formal-informal manner.
They are just being themselves, but are not milking the weird in themselves.
In this video, Grandma Mary shows you how to create content for your viewers that will keep them remembering you, and coming back for more.
Some of the people interviewed were developers of Facebook apps, people who came from "Social Media Manager School", where Andrea Vahl is the founder and trainer, and attendees who love to tweet, among many other people.
Getting the best content for your audiences does not have to be a challenge.
You just need to reach inside yourself and find interesting (weird) ways to create the content.
Many people use storytelling but formally.
It is time you weirdly thought about storytelling, and get more engagement than you ever dreamt about.
Grandma Mary, although having retired, is still loved by many, and people keep on checking out her videos on her Facebook page.
Getting back to Andrea Vahl, the real one, we can see a person who uses all her talents in engaging people. It is the same way that she gets to teach people who attend her courses and training sessions.
Read Also – Neal Schaffer: An Inspiring Story of Overcoming Huge Challenges and reaching The Top of the Social Media Marketing Industry
Amazing Books Authored and Co-Authored by Andrea Vahl
Andrea Vahl has authored and co-authored several books, mainly targeting Facebook Marketing and Advertising.
These books are highly acknowledged within social media marketing circles, and you would benefit from reading them.
Here is a short overview of these amazing books:
Facebook Ads Made Simple: How to Create High-Converting Facebook Ads in an Hour or Less (December 11th, 2018)
The book is available in Kindle and Paperback versions
Do you encounter some frustrations when you are trying to ponder how to use Facebooks ads to grow your business?
You have an understanding that you should go beyond the "Boost" feature on your Facebook pages, but you do not know how to use the Facebook Ads Manager. The thought of wasting your money by using the wrong tactics scares you.
So, what are you going to do?
Facebook Ads Made Simple is a book that teaches business owners and marketers how to approach their Facebook Ad campaigns in the RIGHT WAY!
In this book, you will learn how to craft a Facebook Ad strategy. Then you will move on to learn how to create Facebook ads that match your specific goals.
After that, you will get an in-depth step-by-step guide, that will take you through how to create powerful Facebook ads, in an hour or less.
Andrea Vahl is a revered Facebook Ads Guru, and the information contained in the 256 pages of this book will give you the power to turn your business around using Facebook Ads, all at a lower cost.
This is a book that has trained thousands of business owners on how to run campaigns for a wide range of business goals.
You should take a look at it and learn how to change the course of your business toward a better and more profitable future.
Facebook Marketing All-in-One For Dummies – 1st Edition (August 9th, 2011)
This book is available in Kindle and Paperback versions.
Andrea Vahl co-authored the first edition of the book with Phyllis Khare and Amy Porterfield.
The book is geared towards understanding Facebook, the best ways to create a Facebook page, developing a marketing plan, working with apps, engaging your community, ways to connect with users, advertising on Facebook, and monitoring ad measuring your campaign.
The book has several case studies and examples which help in illustrating the concepts contained therein.
In summary, the book covers a few dos and don'ts.
Do:
Post regularly – Ideally you should post every day, and perhaps take the weekends off. Regular posting makes sure that your business stays in people's minds.
Vary your content – Use a wide range of videos and images, as well as posts, questions, and links. People love variety, and in addition, different things appeal to different members of your community. Variety ensures that you satisfy the needs of your community fully.
Respond to comments – When your audience writes comments on your posts, responding to them ensures that they are adequately engaged in the conversation. This will keep them coming back for more.
Publicize your page – The book shows you how to let people know about your page, through prominent links, email invitations, signup pages, and many other tactics.
Use unique landing pages – The book takes you through the steps to create a landing age that is directed at getting people to join your Facebook community.
Don't:
Be scared of negative comments – when people create negative comments on your Facebook posts, learn how to change their attitude, by positively responding to them. Negative feedback can help you fine-tune your product or service.
Create a boring page – Make sure that your Facebook pages are exciting and inviting, so any cursory user can be attracted to them. The book shows you how to bring your content to Facebook to make it lively and interesting for your community.
Oversell your business – You can mention new products or services, but do not create a pitch-fest on your Facebook pages. It can be a turnoff.
Leave spammy posts on your page – You will get spam from people from time to time, but you should not leave it there. Delete it so it does not dilute the messaging you are crafting on your Facebook page.
Be too serious – Facebook is a place where people come to have fun and escape from the humdrum of life. You need to create fun and entertaining content on your Facebook pages to keep people coming back for more.
This is just a guideline of what you will get in this book.
There is no single "right" way to engage people on Facebook.
The book gives you the basics, on which you can build a vibrant community on your Facebook pages.
This is one of the best ways of marketing on Facebook.
You must approach it in the right manner and this book will guide you through the process.
Facebook Marketing All-in-One For Dummies – 3rd Edition (August 5th, 2014)
The book is available in Kindle and Paperback versions.
Andrea Vahl co-authored this book with John Haydon and Jan Zimmerman.
You are probably wondering why we have not listed the 2nd edition of this book, and whether it does exist.
Of course, there is the 2nd edition of Facebook Marketing All-in-One for Dummies, but it was authored by Jamie Crager
The book is an updated version of the 1st edition and just fine-tunes some of the aspects covered. Remember that technology is constantly changing and some methods may need to be tweaked to work on Facebook today.
Facebook Marketing All-in-One for Dummies, 3rd Edition is a resourceful book for brands, businesses, marketers, and other individuals who want to promote themselves on Facebook.
You will learn how to enticingly display your products and services on Facebook so they get the attention they deserve.
The updates covered in this book include:
An in-depth guide on the Graph Search feature added to Facebook.
Update information on the News Feed design and how it will affect how people view your content.
The rules of creating cover photos.
The changes in advertising.
Updates on the mobile app.
And a lot more.
Once again, the book contains a lot of case studies and examples, which go a long way in illustrating the ideas that are laid out within.
You will also get a step-by-step guide taking you through the process of creating successful Facebook marketing campaigns, all the way from setting up a fan page, to measuring and analyzing the results.
With more than 3.2 billion users every day, you cannot ignore the enormous potential created by Facebook advertising.
Learn how to create fan pages interact with your fans and create a vibrant community around your brand.
You will also get to know the applications that you can add to your Facebook page, perhaps for social commerce, or for creating more engagement, and a lot more.
In summary, you will:
Learn how to claim your Facebook presence.
Build pages that engross, retain, and sell to your customers.
Find out about little-known and advanced Facebook marketing techniques.
Understand why you must measure, monitor, and analyze your Facebook marketing campaigns.
Learn to create and curate content that will keep your audience coming back for more. The content includes videos, contests, images, and a lot more.
With this book, you will watch your fan base grow in leaps and bounds.
Social media marketing is a powerful force when it comes to building your business, and Facebook is leading the charge.
With Facebook Marketing All-in-One, 3rd Edition, you will have the best guide and information to allow you to get up in there and claim your space.
Digital Marketing Growth Hacks: The World's Best Digital Marketers Share Insights on How They Grew Their Businesses with Digital (February 4th, 2018)
This book is available in both Kindle and Paperback versions.
Andrea Vahl authored this book in conjunction with:
This is a collection of the best tips and tricks to use on Facebook Ads, SEO, YouTube, LinkedIn, conversions optimization, marketing tools, live videos, virtual reality, leadership, connecting, content marketing, and fusion marketing to promote your business performance.
The collection has been gathered from the experiences and ideas of the top-notch authors in the world on matters related to digital communications, social media, technology, and marketing.
The authors who have contributed to the book are bestselling authors on Amazon and The New York Times. They are acknowledged contributors to the development of the global industry that we know as social media.
Many of the authors of this book have been colleagues, friends, and fellow speakers around the world for more than 10 years.
It had always been their wish that one day, they would be able to come together and share their ideas and experiences with the world. They hoped that their profound thoughts on today's technologies and the insights they have on the psychology of human interaction would be of benefit to others in the industry.
Well, the book is a culmination of this wish, and the authors pray that you will benefit from their insights, and also pass them on to others who may join you in the industry later.
All the proceeds of this book are donated to charitable organizations.
Success Secrets of the Online Marketing Superstars (March 4th, 2015)
The book is available in Kindle and Paperback versions.
Andrea Vahl, among 21 other authors contributed to this book, authored and compiled by Mitch Meyerson.
If you are a business owner, this book will grant you access to the ideas and thoughts of 23 of the most respected and world-renowned online marketers in the world today.
They reveal the most effective and valuable online tactics and strategies for acquiring new customers and influencing continued purchases from your current ones.
Every chapter is a coaching session, geared to help webpreneurs avoid the mistakes and pitfalls that the experts had made and learned from in the past.
You will learn how to build a powerful personal media brand, craft an awesome online presence, and come up with a social media strategy that will drive traffic to your business site.
You will also learn how to craft and use content that quickly converts customers into buyers and transforms them into loyal customers.
You will see how you can succeed in SEO, PPC, and backlink strategies that will improve your website ranking on the Search Engine Results Pages (SERPs)
You will also learn how you can employ social media networking platforms and apps, including, Facebook, Instagram, and online video, and at the same time avoid making the common mistakes that people make on these platforms.
Professionals Who Have Encountered and Benefited From Andrea Vahl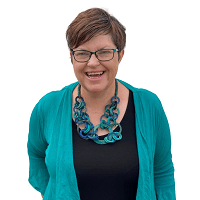 Donna Moritz is a marketing professional, International Speaker, Owner/Visual Content Strategist at Socially Sorted, and Canva Creator Ambassador, Australia.
Donna was a client of Andrea Vahl and has benefitted immensely from the Facebook Advertising Strategies that Andrea taught her.
She says that when she launched her first mega program, it was a huge success. It generated multiple 5-figure amounts in revenue, which were more than she had ever earned before, and her secret weapon was Andrea Vahl.
Donna says that she managed to run a list-building campaign that generated a 57% opt-in rate, which helped her get qualified and quality leads at a low cost. The result was an increase in the number of people who attended her webinars.
At the time, she was not adept at working with Facebook ads, and she literally did a happy dance when Andrea accepted her request to work together.
She needed someone that she could trust right from the start, and she knew that she was truly lucky to have a powerful Facebook advertising guru like Andrea in her corner.
Andrea managed her account, and it was very easy working with her; she made it very clear what she expected from Donna and when she needed it.
Since Donna's campaign was being driven by the foremost Facebook advertising personality, she was able to concentrate on her programs, and her webinars and as a result, her launch was a huge success.
She says that if you ever get a chance to work with Andrea or take part in her Facebook Advertising sessions, then you should grab it with both hands.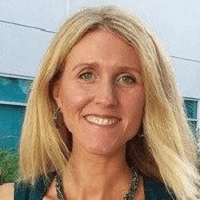 Hannah is a certified Gestalt Therapy practitioner and life coach, who trains people on how to maintain their mental health in today's overwhelmingly stressful world.
She is also the founder of Chatterbox Social Media.
Hannah went through Andrea Vahl's Social Media Manager School, and she says that she received more than she expected from the coaching and training sessions.
Hannah had been to many other social media coaching events and groups, but she had never taken a deep dive into every aspect of social media marketing, that you need to be aware of, to be successful.
She not only became a better social media marketer, but also a better business owner.
The material taught at the school was wide and deep. The support and one-on-one coaching that she got were invaluable.
Hannah says that Andrea is one of the best social media gurus out there, having tremendous insight, and an entertaining and easygoing teaching style that is fun to follow.
Apart from being a phenomenal teacher, she also invests personally in the success of her students.
Despite being one of the most sought-after social media marketing experts in the industry, she always has time to answer any questions that her students may have. She never leaves her students' side until they complete their training.
Hannah says that one of the best things that she ever did for the progress of her business was to join Social Media Manager School.
She recommends that if you ever have a chance to work with Andrea Vahl, then you should and you will be thanking yourself for many years to come.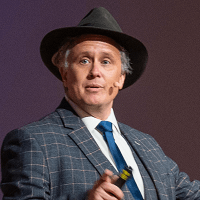 Chad is an emcee, speaker, GIF wizard, and most of all, a storyteller who "lives far from the box."
Chad is also the founder of The Story Catcher.
True to his nature of being a storyteller, Chad uses a very interesting story to tell about his experience with Andrea Vahl.
It goes like this:
There was an attic that had been converted into offices for the digital department of a local agency. In the offices, was a small table, with wobbly legs that had been set up awaiting the arrival of Chad.
He had just been hired as the new Director of Social Media for the agency.
The Social Media Department was brand new and the team was made up of only one person; to this day, he still wonders how he got the job.
Chad had spent a few years in TV advertising and one day, out of the blue, the owner of the agency asked him to come and take up the job.
Ironically, up to that moment, his only experience with social media was chatting up people on various platforms.
He knew nothing about running ads, creating digital copy, managing social media pages, or even had the faintest thought about it. Oddly enough, the sources of the agency had identified him as the "guy' to fill in the new role.
He asked for an interview eight days before the position was to be filled, and they agreed.
He only had one week to gather as much knowledge as he could so he could ace his interview, or at least know more about social media marketing than the interviewers.
So, the question is… how did he manage all this?
Andrea Vahl.
In those 8 days, he made sure that he consumed as much as he could from what Andrea had produced and written online.
Why did he choose Andrea?
Because she was the best in her field, and her teaching methods were easy to understand, given the short time he had.
He says that Andrea is 100% herself and that she does not try to be more than herself in the training she provides and the content she writes.
He fell in love (and he says that nobody should tell his wife).
He also managed to get the job, which was quite a long time ago, but it is still etched in his mind. Now he is out on his own, with The Story Catcher, and he is very successful, thanks to Andrea.
He says that he owes everything to Andrea, and at one time when they were BOTH speaking at a conference, he shared his story with her.
He could hardly contain his emotions, given that he was sharing the same stage with his hero in the social media marketing world.
He can never thank Andrea enough for her friendship and what she has done for him.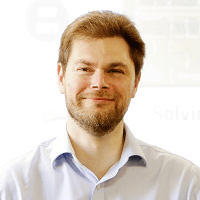 Alan is a social media expert, who helps business owners gain more clients on LinkedIn.
He is the founder of Chat Marketing and the creator of The LinkedIn Formula Online Course, the Free 5 Day LinkedIn Profile Challenge and many other social media courses.
In 2010, when Alan started his business, he wanted to learn all about managing social media for his clients.
In a short while, he came across Andrea Vahl, and he has been an ardent fan ever since.
He says that Andrea has a true knack for breaking down complex topics and making them easy to consume. She has a charming, humorous, and informal way of delivering her training which makes it fun and somewhat less challenging.
Alan fondly recalls that since the time he got to know Andrea, he has studied in her "Social Media Manager School", which was awesome, and later ended up buying into her "Facebook Advertising Secrets" course.
The course gave him the A-to-Z steps for navigating the often-daunting process of setting up and monitoring Facebook ad campaigns to achieve success. He also bought her book, "Facebook ads Made Simple".
He says that despite her undoubtedly hectic schedule, Andrea was always there to support all her students through her vibrant course Facebook Groups, which he would always turn to when he had a question or encountered a challenge.
Alan says that he was very lucky to work with Andrea in one of his Bootcamp sessions, where she fascinated his students in working through some of the lesser-known workings of Facebook's Ad Manager.
He fully recommends Andrea, whether it is by purchasing into her courses, working in one-on-one sessions, or even inviting her to be a speaker at one of your events.
Andrea will always deliver.
In Conclusion
The story of Andrea Vahl is quite inspiring in many ways.
Firstly, she did not study to be in the marketing community, but she took her inherent, humorous character, used it to wow her audience when she was an impromptu comedian, and realized that she had a gift she could take advantage of.
She then started learning all about social media marketing and realized that the tutorials available were drab and boring.
She saw an opportunity to fill this gap and took it.
She has never looked back after that.
Her story should inspire you to look outside the box and find opportunities in the most unlikely areas.
Take advantage of the opportunities, and build an awesome business or career around it.
Andrea has also excelled as someone with a gift of coaching other people and helping them to excel in their fields.
She has used this talent to author inspiring books that have helped people know more about how to succeed in social media marketing.
She also came up with online courses that have taught hundreds of students how to succeed in the field.
Let us not forget that she has used her talents and gifts to create an international career as a presenter and speaker of note.
This is definitely a story worth telling and we hope you enjoyed it too.