Take a situation where you are offered a gift of a motor vehicle. Both would get you from point A to point B, right?
So, would it matter that they are different makes?
When they are unveiled, one is a fantastic Mercedes Benz, and the other is a second-hand jalopy reclaimed from the scrap yard…
Which one would you pick?
Of course, you would go for the perfectly sculpted and engineered, high-end, comfortable, Mercedes Benz.
It will not matter that the two vehicles will serve to get you from place to place; all you want is that vehicle that looks pleasing to your eye.
This is the same thing that people do when it comes to website design.
People will take a plug-and-play, highly creative, optimized, website, that is distinguishable from the rest.
However, this comes with a challenge.
Not many people have the know-how to come up with a scrumptious, website, that is highly creative and optimized.
They pick up templates on the web, add content to them and wonder why they are not getting the results they want.
These people need the help of experts like Sam Dunning.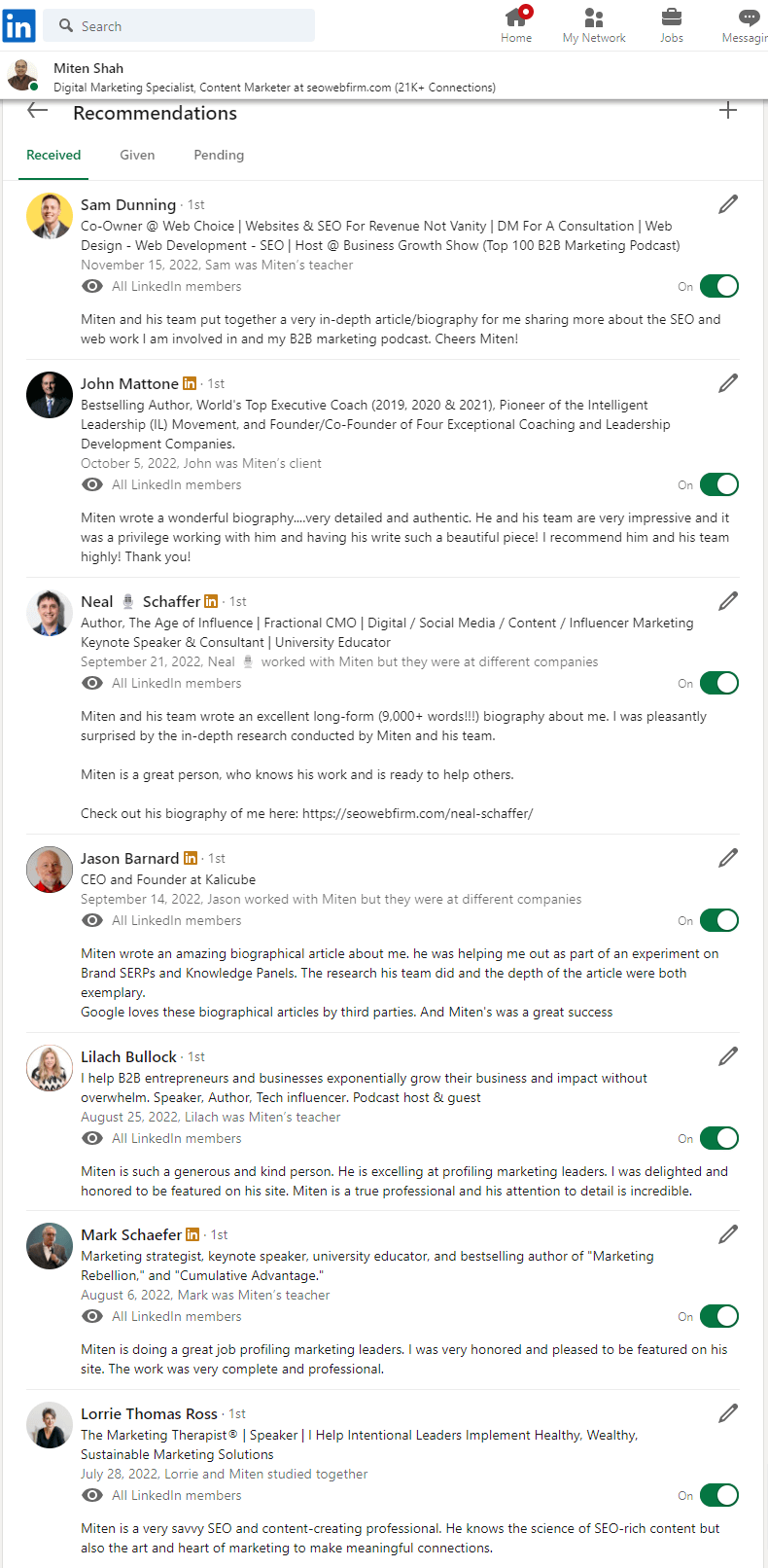 Build A Powerful Lead Generation Website (step-by-step guide)
Sam Dunning is a Co-Owner and Director at Web Choice, a web development and design, content writing, and SEO company.
They have helped many people fine-tune their existing websites so they could be quickly found on Search Engines and bring in more targeted visitors.
The company also designs and optimizes websites from the bottom up.
Let us take a look at Sam Dunning, and how his career got to where it is today.
Sam Dunning – Education and Work Experience
Sam Dunning studied at Yeovil College, where he attained the qualification of a BTEC National Diploma in Media.
Business Development Executive
After completing his studies, Sam joined Web Choice in January 2012. He worked in this position till April 2015.
He was part of the top sales team at Web Choice.
His role was concerned with working with clients on the international stage to offer highly responsive professional web development, web design, and online marketing solutions.
The tasks he was given included:
Generating leads and sales.
Managing client accounts
Working with a bevy of Microsoft products, including PowerPoint, Word, Excel, etc.
Working intimately with the development and design team
Preparing pitches and proposals for prospective clients.
Sales & Marketing Manager
From April 2015 to December 2016, Sam worked as the Sales & Marketing Manager for Web Choice.
He was the head of all business development and sales for the company.
His key roles in this position included:
Developing new business – social media marketing, email marketing, inbound marketing, canvassing, networking, well-researched cold calling, and working incoming leads.
Nurturing all leads from the first point of contact to their successful conversion.
Crafting high-end proposal documents
Crafting pitches and winning contracts for Blue Chip Companies
He was accredited with winning substantial contracts
Managing the accounts of key clients
Using fresh, tailored, and innovative approaches to help clients add tangible value to their businesses
Crafting effective long-term web and marketing strategies
Working intimately with the sales, design & development team, and pursuing better world-class web development, eCommerce, digital marketing, and app development solutions.
How I Went From Selling $500 to $50k+ Websites! (3 business tips)
Between the years 2017 and 2019, Sam worked for the Mighty Marketing Group in various capacities.
Business Development Manager – January 2017 to July 2017
Digital Solutions Manager – July 2017 to February 2018
Head of Digital – February 2018 to October 2018
Head of Sales – October 2018 to March 2019
Business Growth Show – B2B Marketing & Demand Generation Podcast
In January 2020, Sam founded and hosted The Business Growth Show, which he continues to hist to this day.
Do you want your business to grow? Of course, you do.
Sam interviews business leaders from all over the world and shares actionable tricks and tips across topics such as sales, marketing, and growth – all without the typical BS.
His tips will help you push your business to the next level.
The show is currently running as part of the Web Choice offerings.
In March 2019, Sam turned his sights once more to Web Choice, where he worked as a Digital Marketing Specialist till April 2020.
In April 2020, Sam became a co-owner, not co-founder as we shall see later in this article, and landed the title of Sales Director.
Sam Dunning – The Web Choice Story

More than 10 years ago, a small web company was formed in a humble spare room, by a fellow called Felix Michael to craft professional website designs for small businesses.
Leap forward to today, and the company is now made up of a talented and thriving team of 20 web designers, SEO specialists, developers, and content writers.
When businesses get tired of being trumped by their competition on the search engines, having their traffic stolen, and their sales revenue and customers poached, they turn to Web Choice.
Businesses that also need custom website designs, which showcase what they do, how they meet customer needs, develop trust, and convert their prospective ideal customers into a steady flow of qualified sales leads also turn to Web Choice.
As we have seen, Sam Dunning has worked for Web Choice for several years, moving on to another company, The Mighty Marketing Group, and finally coming back to Web Choice.
There seemed to be something about this company that appealed to him, and like a moth to the flame, he came back, and eventually, in April 2020, he became a co-owner, thereby solidifying his devotion and commitment to the company.
He also brought in his podcast show, The Business Growth Show.
Let us take a look at what the podcast has to offer.
Sam Dunning – The Business Growth Show
Sam Dunning has made it his mission to help people in growing their businesses and sales volumes.
In keeping with his mission, he started the Business Growth Show, where he interviews business leaders from all over the world, harnessing their best sales, marketing, and business growth tips, and then shares them with you in the show.
Sam is known to be an organized individual, a character that endears him to many he has worked with, and that is why the show's episodes are divided into four different categories. This makes it easier for you to know where to go and listen to the shows that are relevant to your needs.
Let us have a look at a few of them.
Business Podcasts Category
Business podcasts are an excellent and simple way for busy people to learn new things daily. Gaining such knowledge makes you a sharp entrepreneur, company owner, or sales professional.
One of the best assets that you should have as a business owner is to have the competence to come up with inspirational ideas.
Perhaps you are too busy to take time to work on your social media marketing efforts.
You can listen to these business podcasts you are on the go, whether driving or taking a walk. They are the best way for business people to gain knowledge and excel in life and business.
Best Podcasts for Business Owners
Although this category may seem similar to the first one above, there is a subtle but crucial difference.
The business podcasts in this category differ in that they are an especially deep well of engaging business podcasts for those who build businesses products, and services or have their own running business. These are people looking to boost their sales and learn the best digital marketing tactics that will help them succeed.
Sam holds one-on-one interviews with global business experts like Jason McElhone, Harry Hugo, Brandon Bornancin, Nilesh Pandit, and many more.
They share their stories of failure and accomplishment. They teach you strategies and tactics on how to get growth and financial gains in your online business.
When you listen to an episode, you will learn new digital marketing strategies that you can implement right away.
The Online Marketing Podcast
The online marketing podcasts of the Business Growth Show are filled with punch, charisma, and factual advice that will help you follow the best practices in digital marketing, sales, and entrepreneurship.
Each episode features another distinctive entrepreneur and explores the reason behind their success in digital marketing.
They go deep into the patterns, conflicts, and fears of entrepreneurs that are already successful, as well as those who are just starting.
The guests discuss the many ways you can enhance your possibilities and achieve new business growth, through proper sales and digital marketing strategies.
Business Leadership Podcasts
Business leadership podcasts can shift the realities and challenges of other business leaders into crucial information for your leadership approach and style.
From keeping on top of the latest business news to coming up with new ideas in your head, these business leadership podcasts keep you on the edge of your game.
Sam dunning and his guests talk about the leadership paradigm that promotes allegiance in leaders and discusses ways to grow your business based on values.
The business leadership podcasts share real-life stories of challenges, failures, and struggles, and the opportunities that arise.
The business leadership podcasts are designed to teach leaders how they can flourish themselves and the businesses that they lead.
The business leadership podcast episodes discuss the requisite measures on the right things, the power of routine, learning from failures, and the strength of resilience and framework.
They go deep into how a business leader should be able to effectively get across the thoughts of their customers, and understand their wants and needs.
Given these categories, you can decide which ones best fit your current needs and navigate to them. You can find them on the Business Growth Show page.
Let us take a look at some of the most popular episodes of the show.
How to Create B2B Demand in Developing Countries – Vanda Jirasek
Sam and Vanda Jirasek discuss the importance of creating demand, also known as demand generation, today.
Vanda Jirasek is the Demand Generation Manager at Oradian.
In this episode, Sam and Vanda discuss the following points among many others:
How is creating demand different in developing countries?
What you should consider before you begin.
A step-by-step guide on how you can generate demand in developing countries
How to succeed using in-person events.
How to analyze and measure the impact of demand generation.
How to Get 80% Open Rates on Cold Emails – Nigel Thomas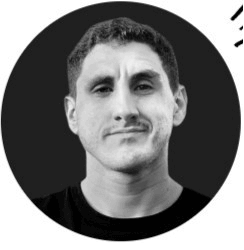 Are cold emails an effective marketing tool in today's world?
Are you struggling with getting people to open the cold emails that you send to them?
Well, Sam and Nigel Thomas talk about how you can get an 80% open rate on all your cold emails. That would truly be awesome.
Nigel Thomas is the CEO of Alpha Inbound.
In this episode, Sam and Nigel discuss the following issues among many others:
How do cold emails stack up with other marketing channels?
Is it possible to get an 80% open rate on cold emails?
A Step-by-step guide to crafting a cold email strategy that will earn you an 80%open rate, a 15% response rate, and a closing rate of 2%. This can generate more than 15,000 dollars in contracts.
Why You Shouldn't Ignore Your CRM – Aamer Hasu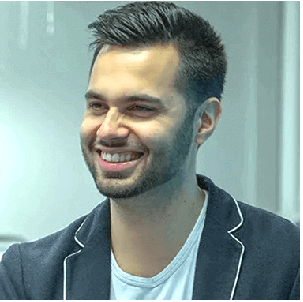 Why is a CRM crucial especially for a B2B business? Are you taking advantage of what a CRM offers you as a B2B marketer?
Sam and Aamer Hasu discuss the importance of having a CRM especially when you are operating in the B2B niche.
Aamer Hasu is the Head of Marketing at Vainu.
In this episode, Sam and Aamer explore various issues about CRM and its importance for B2B operators.
What is the true meaning of the term "Data drive"?
How will the data impact your Ideal Client profile (ICP)?
How to go about populating your target accounts.
How a CRM will help your sales team.
Why You Shouldn't Discount (& How It grows Your B2B Company) – Tara Robertson
Many businesses use discounts as a way of getting customers to buy their products or services, but is it a great strategy when you are running a B2B business?
Sam and Tara Robinson discuss the reasons why you shouldn't discount.
Tara is the Senior Manager for Demand Generation at Chili Piper.
Sam and Tara talk about many things regarding discounting in the B2B arena, including:
What you should do when a prospect asks you for a discount.
How avoiding discounting will speed up your sales cycle.
What is the 'dark funnel" and how does it contribute here?
Why discounts will not end up being a one-time concession on your part.
What happens when a discount secret gets out.
Sharing your prices on your website and beyond.
How to go about avoiding this in your company.
How to Start a Podcast (That Makes real Money) – Tom Hunt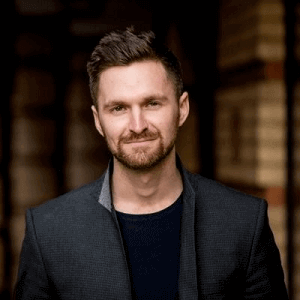 Well, if you have been thinking of starting a podcast to boost your business, then it is time to learn.
Sam and Tom Hunt talk about whether podcasts are worth the time and effort in today's podcast world. Are they really worth doing today?
Tom Hunt is the founder of Fame, which helps people to start and grow the world's most profitable B2B podcasts.
In this episode, Sam and Tom talk about various things that go into the creation of a successful podcast in today's world. Some of the issues are:
The 3 main things that marketers get wrong when they start a podcast, and how to make sure that you do make the same mistakes.
The key steps to developing a revenue-generating podcast.
How to measure a podcast and get a 10X ROI for your show.
The secret sauce that leads to flawless podcast promotion, and increases your audience numbers.
Sam Dunning – People Who Recommend Him
Sam Dunning is a great SEO specialist and web designer. He and his company have helped many people start their websites, perform SEO for credible results, and help out in their inbound marketing efforts. They all have a lot to be grateful for because of working with Sam.
Here are recommendations for a few people who have worked with Sam in the past.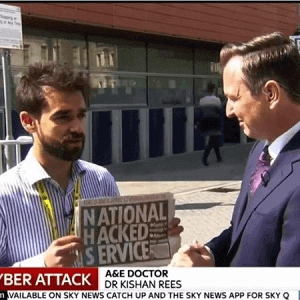 Kishan is the Medical Lead at Sanofi. He is a pharmaceutical physician, working in the medical field since May 2018, and deals with the gamut of pre-peri- and post-launch activities.
Kishan was at one time a client of Sam's.
Kishan says that he is truly impressed with Sam's capability to take a project by the scruff of the nock and get tangible results.
When you talk to some salespeople, you get the notion that they are peddling nothing more than hot air, but this is not the case with Sam.
What you see, or in his case, what he heard on the phone, is what you get.
Sam made a great impression on Kishan when he took over a project that was half-done, and bloated with extraneous data… It had got to the point where Kishan could not stand the site and it was a nightmare trying to do some reviews.
However, Sam managed to sort it all out, and Kishan is eternally grateful for that.
Kishan says that he would not hesitate to recommend Sam to broker the design and coding of any website.
He says that he is thankful and he looks forward to working with Sam in the future.
Lee is a Director at Mortgage Experts Online, and he was once a client of Sam's
Lee says that they contacted Sam for the development of their website, and also the branding, content writing, and SEO; Well, he wanted the full package.
He testifies that Sam was always available to them when they had any questions to ask or requests for amendments. The end product looked fantastic.
Moving forward, he says that their company will keep Sam as a support for both additional website content and SEO.
He says that he cannot recommend Sam and his company, Web Choice, highly enough.
Rynardt is a Senior Account Executive at SourceWhale, and he once worked with Sam, although they were in different companies.
Rynardt says that Sam is a person who knows his stuff when it comes to SEO. He helped Rynardt and his CIO get a head start when they were working on The Business Development Union website and passed on a sequence of actions that proved to be crucial in getting the desired results.
Whenever Rynardt needed help or advice, Sam was there!
He would, and likely will, hire Sam as a web/content marketing lead, and he highly recommends him.
Stephen Hodges is a Business Education Specialist and Technical Serial Entrepreneur. He is the Program Manager for Student Engagement, at the College of Business at Oregon State University.
Stephen was at one time a client of Sam's.
He says that Sam is an extraordinary inbound marketing expert, and also a great friend.
His online "hustle" on LinkedIn is also incredible, and he is a verified SEO expert.
He says that Sam has a technical team, as well, who can handle any web project that you throw at them, and they are all tied in with Sam's marketing genius.
Stephen can confidently say that you and your team will be well taken care of when you work with Sam.
He fully recommends Sam and his team at their company for any SEO projects, building inbound funnels, and any other technical aspect of web development, design, and marketing.
Dean Gage works as a Product Specialist, helping in technological innovation, at PVH Corp, and was once a client of Sam's.
Dean says that Sam is a "Switched On" organized professional, and he had a great time working with him when he was at Web Choice.
Sam helped Dean on several occasions with technical issues. However, his mentorship and help did not just end there, he went above and beyond his duty by helping Dean understand processes that were not directly in his field of work.
Dean would highly recommend Sam for any web design or programming task and will continue to keep in touch with Sam for any future projects.
In Conclusion
Sam Dunning is a great web designer and inbound marketing specialist. He has worked in the field for many years and helped many businesses overcome their Achilles Heel when it comes to web design, development, and marketing.
Sam Dunning is also a well-versed podcast host, who picks topics that will resonate with his listeners. Anyone who has listened to his podcasts knows that the topics are carefully curated to have the highest impact, and benefit to the listeners.
If you are struggling with having a high-end, highly effective website, or having poor results in marketing your products and services, you can look to Sam and Web Choice to give you lasting solutions.