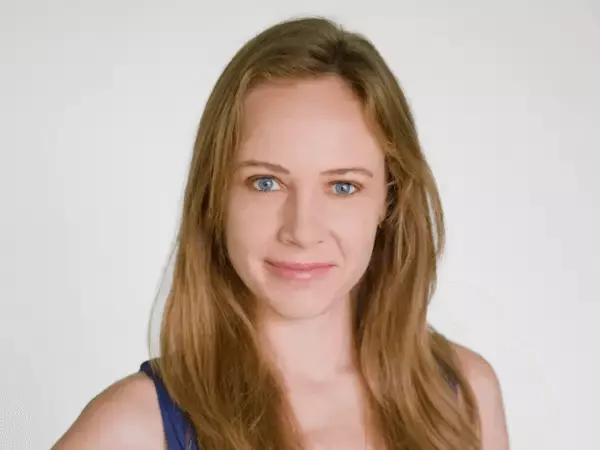 Wired Magazine is famously known as having given Claire Diaz Ortiz the moniker "The Woman Who Got the Pope on Twitter."
Apart from Wired Magazine, other notable publications also had something to say about this event.
The Washington Post called her "Twitter's Pontiff Recruitment Chief."
TechCrunch also commented once and said that Claire was a "Globetrotting, multi-hyphenate polymath."
Now that is quite a mouthful, and without the help of a thesaurus, you probably will not know what it meant.
Anyhow, Claire has always loved using unconventional ways to get people to follow her.
At one time, in a newsletter from her website ClaireDiazOrtiz.com, she added a very strange Call-to-Action (CTA)…. "SIGN UP AT YOUR OWN RISK AT clairediazortiz.substack.com."
Well, suffice it to say that she has thousands of followers.
Apart from being an uncanny marketer, Claire is also a venture capitalist and philanthropist.
Her story is bound to be an inspiration to many others; people, who have an unconventional method of marketing, and who feel they cannot stand up for fear of going against the grain.
OUR RECOMMENDATIONS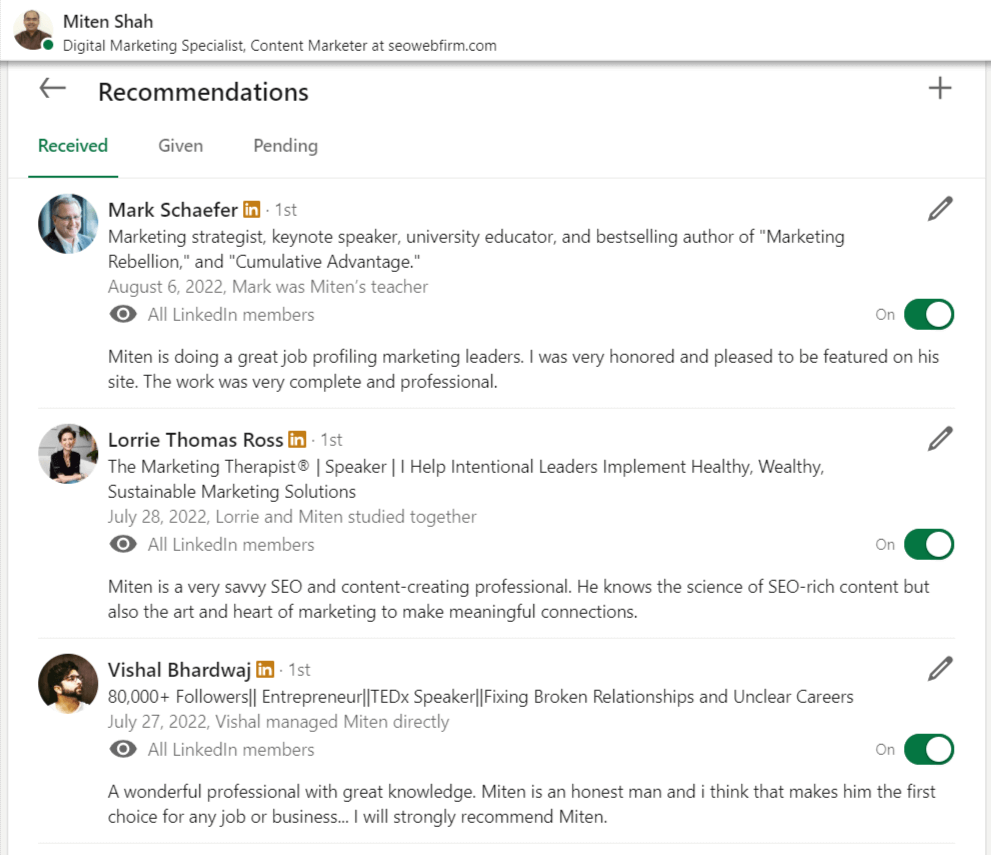 Get to Know Claire Diaz-Ortiz
Claire is the daughter of investigative journalist, Lance Williams, who won two George Polk Awards, during his career.
You can bet that she is a chip off the old block, as she also became a firebrand in the public world.
She had a great study life, and has a Bachelor of Arts Degree (BA) in History, with Honors in Feminist Studies.
She also has a Master of Arts degree (MA) in Anthropology.
Both her BA and MA are from Stanford University.
She went on further to get a Master in Business Administration (MBA), from the Saïd Business School, University of Oxford. She was a Skoll Foundation Scholar for Social Entrepreneurship.
Clair is an adoptive parent to a young man from Kenya, who has also followed in her footsteps, and co-authored the book, Hope Runs: An American Tourist, a Kenyan Boy, a Journey of Redemption, with her.
Professional Experience
Wandering Delinquent
From the year 2004 to2006, Claire had an interesting introduction to her professional career. She was paid very well, just to travel to other countries. Her father lovingly retorted that she was paid to be a "Wandering delinquent".
She says that this was the "best time of her life" meeting people from all over the world, and that is how she cultivated her love for helping other people, and that is how she would become an angel investor and philanthropist later on in her life.
Hope Runs
Between 2006 and 2008, Claire co-founded a non-profit organization in Kenya, called Hope Runs.
The organization employed the power of running to provide AIDS orphans with the resources of education, social entrepreneurship, and personal health, so they could live a better and more productive life.
The Organization has been featured in Runner's World Magazine and was in operation from 2006 to 2019.
Twitter – Corporate Social Innovation
Claire was one of the first employees who worked at Twitter. She role was to drive corporate social innovation for the company, and in her role, she ended up bringing the Pope to become a Twitter user.
Listen to what she had to say about "Twitter Outreach to Religious Leaders."
As mentioned before, while working at Twitter, Claire was given several labels by the media:
Wired – The Woman Who Got the Pope on Twitter
Forbes – Force For Good
Fast Company – one of the Ten Most Generous in Social Media
The Washington Post – Twitter's Pontiff Recruitment Chief".
While directing Twitter's social innovation drive, she visualized, crafted, and directed all the social good programs, which included Twitter Ads for Good programs and Twitter for Nonprofits.
During her time, working at Twitter, she also led a campaign to bring on board some of the most influential people in the world, including Warren Buffet and The Pope.
Keynote Speaker – London Speaker Bureau.
Claire also had a great career as a keynote speaker for several high-profile events. She has been a keynote speaker for The US State Department, South by Southwest, TEDx, Loyola University in Chicago, Toyota, and many more.
She still wishes to become a keynote speaker at McMurdo Station.
Currently, she is represented by the London Speaker Bureau.
Claire is not the only powerful keynote speaker that we have profiled; you can also check out another lady, who champions for social change all over the world, Shama Hyder.
Venture Capital Partner – Magma Partners
Magma Partners is one of the most prominent seed-stage capital funding organizations in Latin America.
Claire started Brava, one of Magma's programs, which focuses on funding companies founded by females, and was the first program of its kind in Latin America.
It started by giving 4 million dollars to more than 20 companies founded by women.
She was the only Investor from Silicon Valley who primarily focused on businesses started by Women.
Claire says that she loved nothing more than convincing one of the largest international Venture Capitalist funds to work with women in Latin America.
Venture Capitalist Advisor – Antler
Antler is a globally early-stage venture capital organization and reaches into various niches in entrepreneurial hubs. Antler has invested in more than 300 startups, from more than 30 different niches or industries.
The founders of these companies represent 70 different countries, and of these, 40% have at least one woman named as a founder or co-founder.
Kauffman Fellow – Class 26
Kauffman Fellows is a leadership organization focused on innovation and capital formation.
Graduates of this organization are at the forefront of startup innovation, university, corporate, government, and venture capital programs all over the world.
Kauffman Fellows has over 520 Fellows, who are at the head of over 200 venture capital companies, which have invested billions of dollars, in over 42 countries all over the world.
Scout – Kleiner Perkins
Claire has been a scout for Kleiner Perkins, focusing primarily on companies started in Latin America. The companies boast a portfolio of startups within the fintech, consumer products and services, and web3 industries.
Claire's Publishing Life
Claire Diaz-Ortiz has also had an illustrious career as a publisher.
Claire Diaz-Ortiz is the award-winning author of eight books published in more than a dozen countries.
Some of her notable books include:
One Minute Mentoring – This is a book that delves into how one can look for, and work with a mentor in achieving their professional goals. The book also goes ahead to show potential mentors, what they stand to benefit from when they become mentors.
She co-authored this book with a former Twitter executive and management powerhouse, Ken Blanchard.
Social Media Success for Every Brand – This is a book that delves into Five-story brand Pillars and Seven principles, which help in building a successful social media plan for long-lasting effects.
Design Your Day – This is a book about how to set your daily goals to achieve solid future goals. Basically, breaking down huge objectives into smaller ones that you can handle daily.
Other books by Claire Diaz-Ortiz are:
The Better Life: Small Things You Can Do Right Where You Are
Hope Runs: An American Tourist, a Kenyan Boy, a Journey of Redemption
Greater Expectations (Frames Series): Succeed (and Stay Sane) in an On-Demand, All-Access, Always-On Age
How to Fundraise on Social Media
Twitter for Good: Change the World One Tweet at a Time
Claire also runs a successful website, Claire Diaz-Ortiz, which offers mentorship and startup resources for businesses all over the world. She also has a quirky blog on the site, that has an interesting spin on matters both personal and professional.
On the site, a lot of high-profile people pay tribute to how inspirational Claire is. One such person is Carl Bildt, Former Prime Minister of Sweden, and Co-Chair European Council on Foreign relations, Who says he was fascinated by a talk that Claire gave about the "Global Impact of Social Media Today."
By going through her website, you can find some very interesting ways to create CTA's that will surely make people smile, or laugh, and still end up signing up to hear more from you.
Claire's Honors and Awards
In November 2019, Clair received the Kaufman Fellowship Award.
In May 2012, Claire was mentioned among The 100 Most Creative People in Business.
In December 2012, Claire was nominated as one of the 10 Most Generous on Social Media, by Fast Company.
Claire has also been selected to be part of the Dr. Marshal Goldsmith's 100 Coaches program. There were over 16,000 applicants from all over the world.
The program inspires people who have become successful, to "Pay it Forward". And help other people to attain positive behaviors and change for themselves, their colleagues, their teams, and their communities.
Claire Ortiz – Major Milestones
Becoming a Venture Capitalist
In the Year 2020, Claire realized that male Venture Capitalists had a propensity to fund companies that were being started by other males.
This was a pivotal point, as she went out and started a crusade to get VCs to fund companies started by women.
Read this article she wrote in The Business Insider where she is famously known to have said, "I'm a VC who stepped in to help my founder take parental leave. I'm begging Silicon Valley to do more to support women founders."
This is an article, where she goes ahead and talks about how she realized this bias among men to fund companies by men.
She quips, "2020 was the year that white male investors only funded dudes they had once played beer pong with at Stanford."
Establishing "Hope Runs"
During her travels, when she was lovingly called the Wandering Delinquent, Claire arrived in Kenya, towards the end of one of her around-the-world tours.
She decided to stay for one night and climb mount Kenya, before continuing on her journey home.
Seeking a place where she could spend a night, she walked into an orphanage and met an orphan who changed her life.
Sammy Ikua Gachagua was an orphan whose mother had abandoned him after the death of his father. He lived in abject poverty, sharing a small shack with seven other children. They had very little food to eat. He was enrolled in the same orphanage, where he found it a miracle that he could have three meals a day, a change of clothes, and a bed to sleep in.
The day that Claire walked into the orphanage changed both their lives drastically.
She started Hope Runs, where athletes and other people would host a run, and all the proceeds would go towards helping orphans in the country.
The book "Hope Runs: An American Tourist, a Kenyan Boy, a Journey of Redemption" is a powerful story about what it means to hope for things that you cannot grasp or see. It is about how God can change your life within a single second.
Getting the Pope on Twitter
While doing some data crunching on Twitter, One of Claire's colleagues pointed out that Bible verses were performing quite well on the platform.
People, we sending Bible verses in their tweets and people seemed to be loving them and retweeting them.
This prompted them to dive deeper, and they realized that religious content was spreading far and wide on Twitter.
They realized the power that religious leaders have.
A religious leader with just a fifth of the number of followers that most Twitter influencers had, could generate a lot more engagement, retweets and favorites count.
Although the Vatican had already started Twitter accounts for Vatican Radio and Vatican News Service, they still did not have enough reach and engagement.
This is when Claire decided to approach the Vatican to have the Pope on Twitter. Not just to have a Vatican account, but a personal Twitter account for the Pontiff.
The journey was not easy, given that some conservative persons felt the Pope should not have a personal Twitter account, but in the long run, Claire prevailed, and the Pontiff started sending personal, albeit Vatican-supervised, tweets.
On becoming an author
Well, Like any other crusader for social betterment programs, it is no wonder that Claire became such a prolific writer.
Apart from writing several books, highly infused with her infectious humor, she has also written several high-profile articles for leading online publishers such as Inc. Here is one of her powerful articles on Inc. entitled, "3 Ways My Executive Coach Taught Me to Have Better Boundaries."
Becoming an author was not so much a conscious decision, but a result of her zeal to share her experiences with the world. She is an advocate for the betterment of women all over the world. She is an advocate for the betterment of the lives of children.
Her writing is inspirational and funny at the same time.
You should definitely take some time to read her books, tweets, and articles.
Claire Diaz-Ortiz Famous Quotes
The author inside Claire Diaz-Ortiz comes out quite powerfully when you read some of the quotes that she has added in her books.
Let us take a look at some of them and see just how much her own life principles contributed to the content found in the books.
In one of her books, "Lead By Morning: 365 Days of the Present Principle", she provides a veritable library of daily devotional quotes that will inspire you to be productive as you go about your daily routine… How to live in the present.
"Come to the edge, We might fall, Come to the edge, It's too high! COME TO THE EDGE! So, they came, And he pushed, And they flew"
This is one of the quotes she has included in her book; although borrowed from Christopher Logue, it is a principle that she follows ardently. Sometimes when you feel like you are at the edge, you just need to push a little harder and then you will fly.
Another powerful quote comes from another book that she wrote, "The Better Life: Small Things You Can Do Right Where You Are". It is a quote that speaks about getting up early in the morning and feeling like you have beaten the competition already.
"Waking at 5:30 a.m., watching the sunrise, and literally feeling that you beat everyone at the first competition of the day—getting up—is something that just can't be matched."
Taking a little more about waking up early and morning routines, in this article on the "My Morning Routine" blog, she talks about how she has a morning routine that allows her to be more productive using the "Do Less Method."
Famous People Who Recommend Claire
Michael is an educational consultant who had the privilege of managing Claire directly.
He says that it is rare to find someone who can start an office in the Central Highlands of Kenya, with just a few tools in a bag, two water purifiers, and a power generator, and still manage to effortlessly direct a team of 30 highly educated idealists, undergoing a social entrepreneurship program, working from a Bay-Area Office.
Michael C. says that Claire is outstanding and has a magical knack for being productive, being a model by example, and always remaining cool no matter how hot a situation may be.
Terry is one of Claire's clients and has a lot of praise for her leadership skills, innovation, high altruism, and passion.
She says that Claire has a lot of expertise and knowledge and is a verifiable asset for anyone looking for a passionate and forward-thinking team leader to work with, in your projects.
Amy Neumann is a powerful changemaker. She advocates for positive change in the world today and is a notable speaker at several events. She is also a founder of Resourceful Nonprofit.
Amy has worked with Claire, albeit on different teams.
She says that in today's world, when the internet is growing in leaps and bounds every day, Claire has been a powerhouse in trying to ensure that everyone all over the globe has internet connectivity.
She says that through her time at Twitter, Claire has shown a passion for caring for others. Her endeavors at Twitter were directed at being a force for good.
Darian is a co-founder of GenderSmart, Numi Foundation, and also an author. He is also one of Claire's clients.
He says that Claire is an expert presenter, and understands the dynamics of social media for social good. Having spoken at some of the events organized by Social Media for Nonprofits, Claire has always wowed her audience and left them yearning for more. She presents actionable insights, inspiration, and humor during her talks.
Mitch is a 22-time Ironman triathlete, financier, author, and entrepreneur. Mitch has worked with Claire but in different companies.
Mitch is particularly impressed by the Hope Runs non-profit. He says that it is a forward-thinking organization, and is a testament to Claire's mammoth contribution to social entrepreneurship ventures. She is selfless, dedicated, and works hard in everything that she does.
Many other people have a lot of wonderful words to describe the dedication and selflessness that Claire puts into her work. They all agree that her sense of humor can be quite infectious.
In Conclusion
Claire's life is one filled with interesting twists, brought about by her compassion for others, especially women and those who are underprivileged.
She has dedicated her life to helping people start up successful online businesses, and her emphasis has been on companies founded by women or having at least one woman as a co-founder.
Hers is a life of success and selflessness, which is truly inspiring.
What can you do to pay it forward, if you are already a successful online entrepreneur?
Will you become a venture capitalist or a mentor?
You can learn a lot from this inspiring story about Claire Diaz-Ortiz.
Tell us more about what you think about such a selfless approach to life and business in the comments section below.