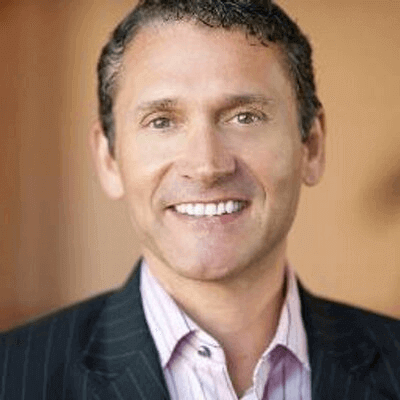 Steve Blakeman is the founder and CEO of Influenza Marketing.
He was previously the Global Media Lead for the London/Vevey-based Mindshare. Which also leads Nestle. Before this, he was the Managing Director of Global Accounts and Omnicom Group (OMD) running Renault.
He was also the CEO of OMD Asia for 4 years working out of Singapore and helped increase customer billings by more than 60%, to over 5.5 billion dollars.
This led to the attainment of the 1000+ industry awards, including agency network wins at the 2013 Cannes Lions and the 2013 Festival of Media Asia award ceremonies.
Steve Blakeman was also awarded the LinkedIn Top Voice honor for 4 consecutive years, from 2015 to 2018. He was also honored as the number one "Management" writer on LinkedIn in 2017.
Steve's first book, "How to be a Top 10 Writer on LinkedIn" became a Bestseller on Amazon, and his new comedic business book "Billy Bullsh!t Talks Business" came out in 2019 and also was a top seller.
And before we forget, Steve has more than 325,000 followers on LinkedIn.
Steve has worked with large companies all over the world, such as Unilever, Johnson & Johnson, Visa, and Coca-Cola, just to mention a few.
He is a verified hybrid media expert, who combines the best of data-driven analysis and creative channel planning.
Before working at OMD, Steve was a Strategic officer, or APAC, at IPG Mediabrands for 5 years. While he was at IPG, Coca-Cola appointed him as the lead strategist on the global "Targeting Teens" campaign in 2009. He represented Wieden & Kennedy, IPG, and Euro RSCG.
When he was a managing partner at PHD, between 2003 and 2006, he successfully launched their second office in the United Kingdom.
Before PHD, Steve was the Pan-European Director of Communication Channel Planning for Initiative, based in Paris and London. He was also the Managing Director of CIA, now known as Wavemaker.
Steve started his illustrious career with J. Walter Thompson in the United Kingdom.
Steve has been honored by industry publications such as Media week for their first ever "30 Under 30" personalities to keep an eye on in 1995. Drum Magazine also nominated him as a "Rising Star" for 3 consecutive years.
Steve was given the honor of being a judge at prestigious award events, such as AME's, Cannes Media Lions, Festival of Media, EFFIEs, and Spikes.
He is currently based in London where he lives with his wife, three daughters, and a dog named Baxter.
Steve, in his spare time, loves running, although at a very slow pace, and cycling, when he is not falling off.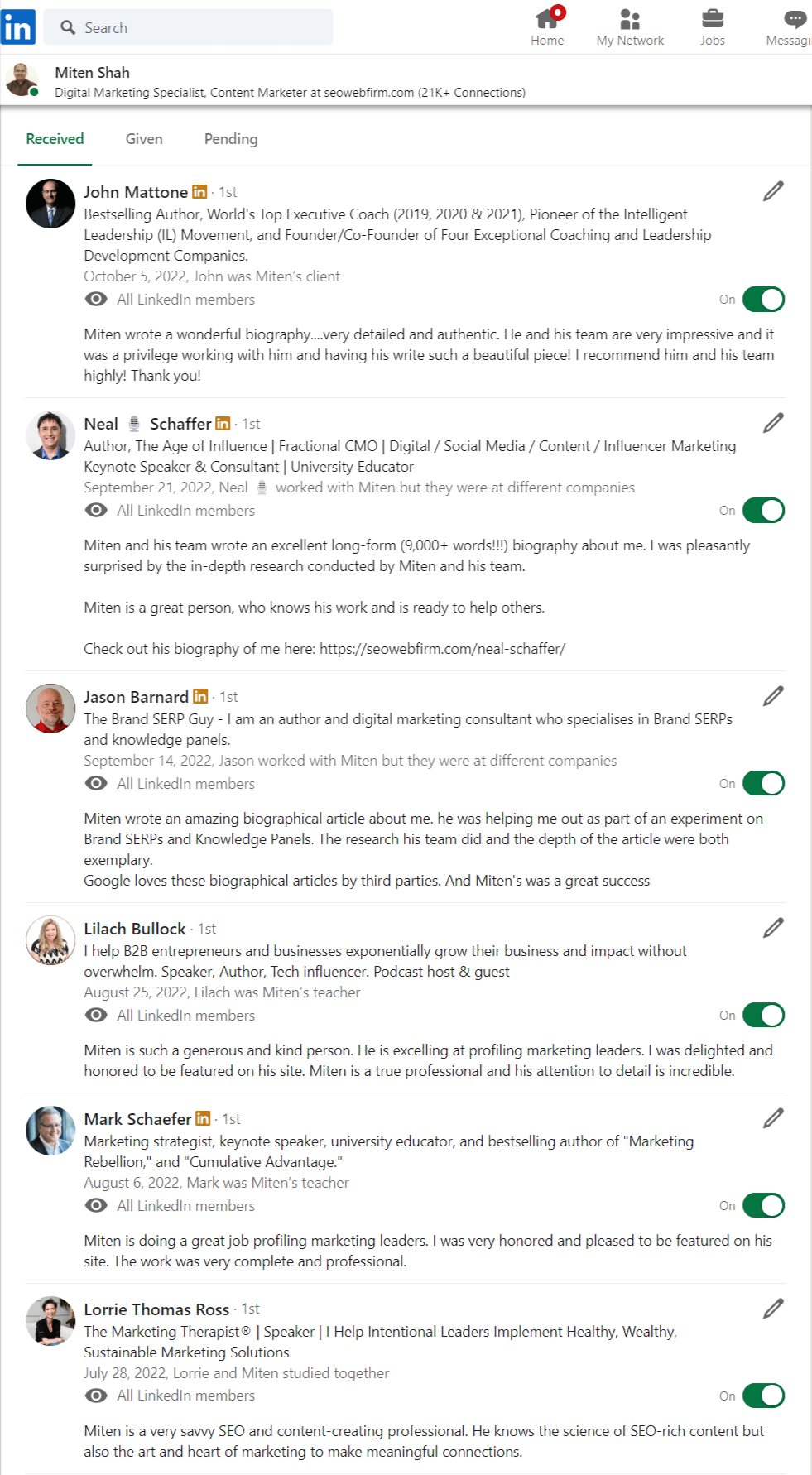 Steve Blakeman – An Exceptional Career Path
Between 1984 and 1987, Steve attended the University of Liverpool, where he attained the certification of 2:1, Psychology. He then went to Babson College between 2014 and 2015.
He also attended Omnicom University and Harvard Business School.
Steve was issued with the BeBee Ambassador Certification in January 2016, by beBee Inc.
Steve then went on to have a wonderful career in the world of Marketing, as we can see here below:
Steve Blakeman worked as a Senior Planner at J. Walter Thompson. This was his first job, and he stayed in the position from 1987 to 1990.
The company was later bought by WPP to form Wunderman Thompson.
Brahm
In 1994, Steve joined Brahm as a Media Director and held the position till 1996.
Steve Joined CIA in 1996, the global media agency, not the American spy agency, and he was the Managing Director until January 2000.
Steve joined Initiative as the Pan-European Director of Strategy in January 2000 and held the position until January 2003.
Steve Blakeman went on to join PHD Media as a Managing Partner from 2002 to 2006.
Initiative
Steve went back to Initiative, as the Global Chief Integration Strategy Officer for the Asia Pacific region from 2006 to 2011.
IPG Mediabrands (Initiative & Universal McCann)
Steve worked for IPG Mediabrands as the Global Chief Strategy Officer for the Asia Pacific region between 2009 and 2011.
OMD APAC
Steve worked as the CEO of OMD APAC for the Asia Pacific region from August 20111 to August 2015.
Between July 2015 and May 2019, he was the Managing Director for all Global Accounts at the same company.
Steve joined Mindshare in May 2019, as the Global Media Lead for Nestle. He stayed in this position until July 2020.
Steve was a columnist for Inc magazine from April 2017 to today.
From March 2017 to the present day, Steve has been a member of the Forbes Agency Council.
Influenza Marketing
Steve Blakeman founded Influenza Marketing in July 2020. He is also the CEO of the company.
Steve Blakeman – The Author
As we had mentioned earlier, Steve Blakeman has also tried his hand at writing books, and they made it into the Best Seller list on Amazon. Here is a brief look at his books.
The book is available in Kindle and Paperback versions.
This was the first book that Steve Blakeman wrote, and it got into the Best-Selling list within no time.
The book is oddly funny, but it is an eye-opener for those freelancers who would like to get their articles read on LinkedIn.
Steve manages to break down what you need to do to be a top writer on LinkedIn, into small sweet, and funny morsels that you can read and understand.
He has a lovely sense of humor, that sometimes borders on sarcasm.
However, he makes everything very clear and simple.
It would be great to add that Steve was honored as a Top 10 Writer for LinkedIn for Marketing & Social in 2015.
LinkedIn also gave him the title of "Agency Publisher of the Year" in the same year.
Basically, the book is not just filled with theory, but a practical look at how he also became a top 10 writer on LinkedIn.
If you want to be one of the top writers on LinkedIn in, then this is a book that you should consider reading.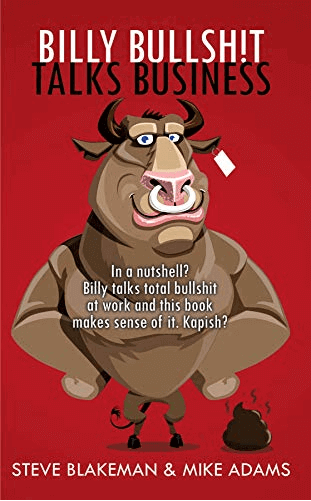 Billy Bullshit Talks Business: In a nutshell? Billy talks total bullsh*t at work and this book makes sense of it. Kapish?
Now that is quite a title for a book, and it tells you that it will be a fine and funny read, right?
Well, the book is available in Kindle and Paperback versions.
So, what makes the book very interesting?
Well, it is a sarcastic, and humorous book about Billy Bullshit, a self-proclaimed marketing genius.
In the book, Billy plays the role of a "Chief Guru of Imagineering" and he is very adept at using the latest marketing buzzwords, in everything that he talks about. He adds platy of bullshit phrases and business idioms too.
Now out that in your mental microwave, and then see how it defrosts.
In the book, you will see Billy hilariously attempt 52 business scenarios.
Some of these include a conference call, giving a keynote speech at a conference, running a brainstorming session, and a lot more.
Everything seems to add up into a litany of cliched business talk, takes it to a higher level, and then knocks it out of the stadium. Boom!
Now, have you ever met someone like Billy in your workplace? Perhaps you will end up seeing a little bit of Billy in yourself.
Well, suffice it to say that this book is going to make you cringe and laugh in equal measures, and that is no Bullshit!
Steve Blakeman – People Who Recommend Him
Steve Blakeman has worked with several people in the past. His comedic and hilarious style of getting attention has definitely rubbed off well on many people.
Here are some of the people who highly recommend Steve Blakeman.
Andrew is the Senior Director at Partnerships Marketing. Steve was at one time a client of Andrew's.
Andrew says that you rarely get to meet a person like Steve, let alone work with him. He says Steve is hungry for knowledge and a great client advocate.
From the first day that Andrew introduced himself as Steve's head for Omnicom Group at LinkedIn, Steve was curious about several aspects of the business, which he imagined would pivot and be leveraged with OMD clients – first with his understanding of the APAC region and later as chief client leads on several key pieces of business coming from London.
Steve was enthusiastic and also remained highly focused on his clients all over LinkedIn.
Steve would often share his in-depth knowledge of marketing and media but also went one step ahead to show Andrew how that knowledge mapped back to client success paths for key accounts.
Andrew says that he rarely meets people like Steve who have so much energy for information and knowledge, to the point where Andrew and his team discussed Steve's writing as a leader in the advertising industry.
Like a duck takes to water, Steve dove deep as a professional writer, and published a book on the subject of becoming a professional writer on LinkedIn.
Steve rose to be one of their most-celebrated voices on the platform.
With more than 100,000 followers on LinkedIn, his knowledge, perspective, and enthusiasm are making a huge impact.
Andrew is not only proud of the growth that Steve has achieved as a leading writer in the industry, but he is also humbled as a colleague and honored to call him a friend.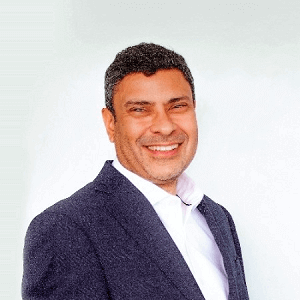 Clint is the founder and owner of Revs21 in Sydney, New South Wales, Australia, a company that prints motorsport images on T-shirts for motorsport fans.
Clint worked with Steve in the past, although they were in different companies.
Clint says that he started working with Steve when he joined OMD in the middle of 2021, and Steve filled a crucial role that was far overdue.
Steve's appointment as CEO of APAC brought with it a wealth of extremely high expectations, but it was very clear that from the onset, Steve was not only able to fulfill these expectations, but also to exceed them by far.
Steve was successful in instilling a new and infectious energy into an organization with an old establishment, thereby proving that new skills could be picked up, new perspectives could be considered, and that talent could be nurtured across all levels, in order to deliver against global standards and measurements.
Steve not only provided the support that was badly required in order to deliver against the objectives of the Head Office but in Clint's opinion, more importantly, the Country level support that motivated and inspired local teams to improve their game and equally influence the Global Platform.
Clint is grateful for having had an opportunity to work with Steve, and he can sincerely say that during his time at Omnicom Media Group, Steve made a huge impact, to only on him, but more so on the whole OMD Thailand team, clearly displaying his motivational skills and thought leadership.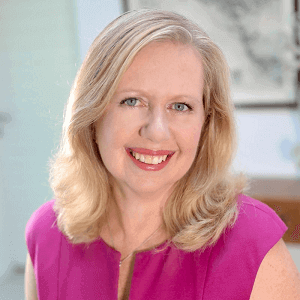 Rowena is a Global Leader in personal and business growth, bestselling author, consultant, trainer, and mentor. She is also the co-founder and Principal at MacMorgan Next Practice Growth.
Rowena considers Steve to be a great communication and business leader, who deeply cares about his clients' businesses.
He is a person who is always involved and leads from the front. He had a passionate and curious interest in how ONM can drive even stronger ROI and overdeliver on their objectives.
Rowena says that Steve is an innovative and strategic thinker, with blended expertise across creative media and digital, thereby ensuring that all solutions impact in an integrated manner.
As a result, OMD APAC carried the leadership role in integrated communications, developing holistic solutions, which were leveraged across all agencies, resulting in greater efficiencies and a higher impact.
In addition, Steve is a sincere, down-to-earth person, who is open to feedback. This enables a true partnership to be formed.
Steve always brings an informed point of view, but he can also balance this using the perspectives of others. He works collaboratively to address challenges, come up with solutions and make sure that there are always positive outcomes.
Steve always shows up with a beaming smile, and what makes it better is that he has a genuine, open commitment to co-creating solutions. This is what makes him a great partner and someone that Rowena would always seek out to work with.
Jeff is the CEO at Cressall & Associates
Jeff managed Steve directly, way back in 2010.
Jeff says that he first met Steve when he (Jeff) moved to Singapore to be the head of UM and Mediabrands across APAC in the last quarter of 2007.
At the time, Steve was the Chief Strategy Officer for Initiative in the region and was focused on crafting the strategic analytics and creative solutions that marketers are craving today.
Jeff was able to widen the role that Steve played to include both UM and Initiative adding the responsibility for the Strategic product for key clients such as Johnson & Johnson, and Coca-Cola, and also for new business pitches and having a mentoring role across all solutions developed for clients.
Jeff says that he and Steve shared some memorable moments when pitching in Shanghai, Hong Kong, Seoul, Manila, Tokyo, and any other Asian marketing, mostly coming out winners, but always pushing the boundaries.
Jeff says that Steve is fully involved in Global pitches coming from New York for the group and his admiration for Steve's unique energy, creativity, and talent in developing solutions is shared with the larger management team inside Mediabrands.
Jess finishes by saying that Steve also won over the admiration of the main marketers across the top Mediabrands client portfolio.
And to add to that, Jeff has always found Steve to be an enthusiastic, personable team member, and a great bloke.
Jeff highly recommends Steve as a true professional and a great person.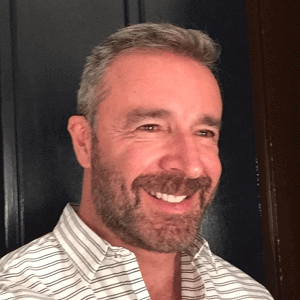 Dácio Silveira is the Group Media Director of Initiative Media, in Sao Paulo Brazil.
Dácio is a Corporate Communications, Brand Reputation, Branding, and Media Consultant.
He worked with Steve on the same team in the past.
Dácio says that he had the pleasure of working with Steve when they were at Initiative Media in Latin America. He had been invited to take part in a pitch with Unilever, and also to straighten out the creative approach and strategic planning of Initiative, globally.
Steve was creative, clever, hardworking, and an all-around team player.
Steve can see the small picture as well as the big picture, and can easily manage and lead in both venues.
Steve made sure that all 5 projects he was dealing with were innovative, smart, and well-employed. During that time, the team was working 27/7 so that they could complete the objective within 15 days.
Steve not only helped by bringing in new ideas, but he also helped with his innovative vision in all the tasks within the short period of time they had… Something that the team was already looking for.
Dácio finishes by saying that Steve is definitely an outstanding professional, and he had the treat of working with him, and he hopes and looks for the good fortune of having to work with Steve once again in the future.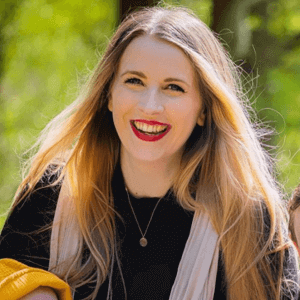 Briony is the Global Business Development & Agency Integration Lead at WPP team Nestle.
Briony at one time reported directly to Steve.
She says that she had the pleasure of working with Steve during her time inside the global client services team across media on Nestle, where Steve came in to lead the account.
She was amazed at his immediate enthusiasm and energy for business because they were infectious. He showed a lot of entrepreneurial spirits as he delved straight in at the deep end, right into a regional pitch.
Steve made it very clear that he had a lot of experience with large and complex global clients.
He was able to manage operations and negotiate contracts while at the same time continuously building crucial client relationships with a smile.
It does not matter how busy Steve was, he always had the time and appreciated guidance for Briony and the team. She says that he continues to be her true mentor throughout her career.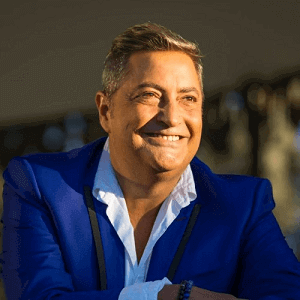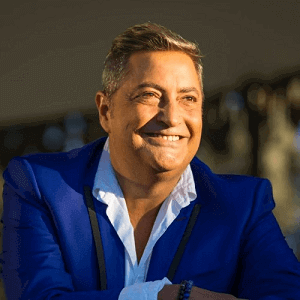 Jean-Yves is a Consulting Expert on Marcom & Media Strategies
Steve occupied a senior position than Jean-Yves but did not directly supervise him.
Jean-Yves says that there is nothing not to love about knowing and working with Steve.
He says that he had the good fortune and privilege to work together with Steve on major client assignments. He considers Steve to not only be a colleague, and also a business and life mentor.
Jean-Yves says that Steve has a cool demeanor that always puts you at ease, no matter what the circumstances are. His guidance and propositions are always based on client and business knowledge.
As an honored LinkedIn contributor and a seasoned professional, Jean-Yves always looks forward to reading more from Steve, and also exchanging with him. He is greatly inspired by Steve.
In Conclusion
Although we have talked about Steve Blakeman in brevity, you can tell that he is a powerful media and branding professional. He is also a person who is not afraid of using humor and sarcasm to get the attention of his audience.
Yes, at times, you just have to come out and be unique in the marketing industry, even if what you say may make some people cringe. As long as you add a smattering of humor, you will be good.
Steve Blakeman is an exceptional example of such a character.