Ryan Stewart is a marketing personality who has been featured in huge marketing publications such as Ahrefs and Moz.
So, what is so special about this guy? After all, many others have been featured in the same publications too, right?
Well, Ryan Steward has found a way to use specific aspects of the broader SEO knowledge to get results faster.
Yes, get results faster, without going through endless months and years of tweaking your website.
Ryan once built an eCommerce site, LacesOut.net, and managed to get more than a million website visitors within the first year alone.
The remarkable thing is that he managed to drive such a huge volume of traffic simply using content and social media platforms.
He created a system from his experience and then outsourced the whole thing.
His method was centered around one simple factor – CONTROL.
He famously pointed out that when you use sites like Amazon to sell your products, then you are subject to its policy changes, low pricing by your competitors, and huge cuts from your revenue.
You are also limited when it comes to using content to drive traffic.
Today, you will get to learn about Ryan Steward, and just how he managed to come up with ingenious ways to market products ad services on the Internet.
Our Recommendation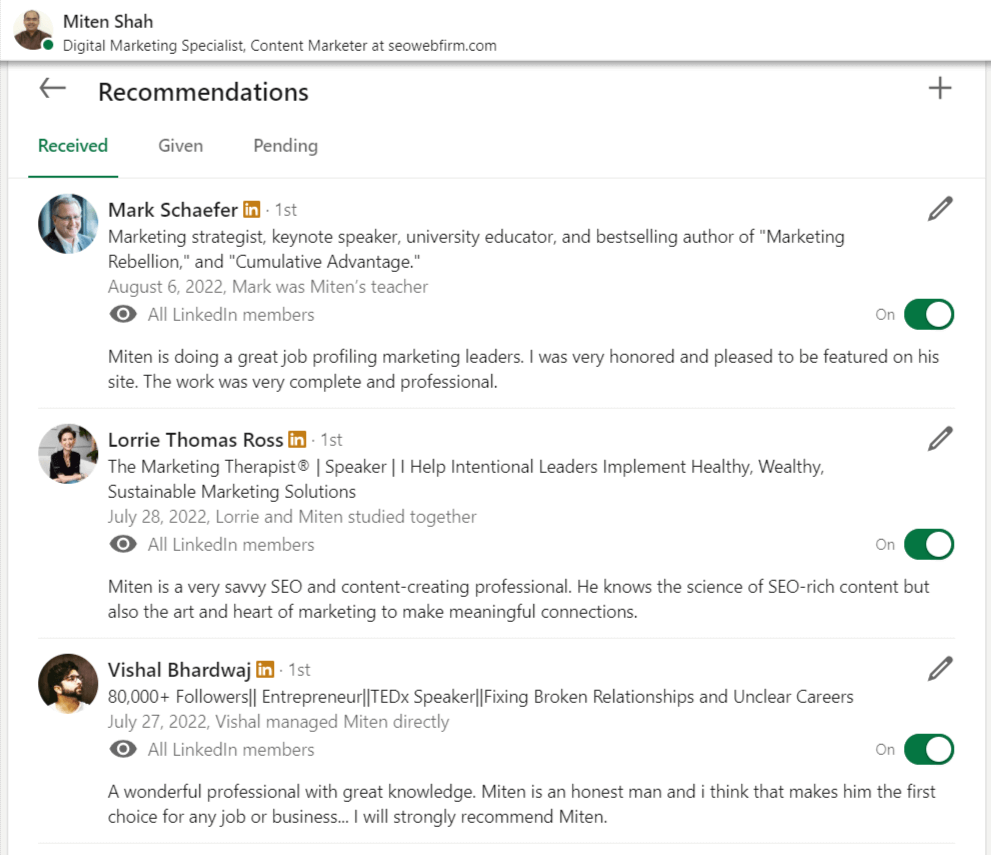 You can prime yourself by checking out this video, in which he talks about how he moved from zero to 1.2 million views in the first year when he built Laces Out.
0 to 1.2 MILLION Organic Pageviews – Ryan Stewart
A Little About Ryan Steward
Apart from being an exceptional internet marketer, Ryan specializes in attaining customers using a mixture of paid advertising tactics, as well as earned and owned media.
He has vast experience in the industry, having worked with companies such as Jeeter, Target, and Shopify to employ performance marketing campaigns.
Ryan has also delved into the world of entrepreneurship and is now the owner of the following companies:
WEBRIS – this is an SEO agency that works with clients to get more customers from search engines using their own speedy and effective SPRINT Methodology.
Ryan Stewart Consulting – A company that helps clients to develop customer acquisition systems, using digital strategies that span across multiple channels.
The Blueprint Training – A company that helps SEO agencies to grow past the 100,000-dollar revenue mark by turning their services into products that they can sell.
From The Future – A company that gives marketers the tools and knowledge to build sustainable and compounding growth in the future, through another product called the Growth Amplified methodology.
Ryan Stewart is a resident of Miami and lives with his wife Pamela, and a sausage dog.
The coupe has ventured out into the Real Estate world, with a portfolio of various short-term rental (STR) properties.
Ryan Stewart's Educational Background
College of the Holy Cross
Between 2005 and 2009, Ryan Stewart attended the College of the Holy Cross and graduated with a Bachelor's Degree in Political Science and Economics.
He was very active in societies and other activities such as football for the varsity team.
He also worked as a graphic designer for the local art museum.
Additionally, he was instrumental in building web pages for professors at the college as the webmaster for the institution and also helped them in developing personal websites for other pursuits.
University of Florida – Warrington College of Business
Between 2012 and 2014, Ryan attended the Warrington College of Business, University of Florida, where he graduated with a Masters of Business Administration in Marketing (Cum Laude)
After his formal education, he pursued online certification courses, and was awarded:
Google Analytics Certification from Google – January 2012
Advanced Search advertising from Google – January 2017
Master Advertising Specialist (TAS) from Meta – January 2019
Ryan Stewart's Professional Life
Ryan Stewart has always been an innovator and a person who took advantage of opportunities whenever they come his way.
His career is an exemplification of this quality as you can see below:
College of the Holy Cross
Web Assistant and Digital Designer
As we saw a little while earlier, Ryan started working in the digital world while he was still in college.
From the year 2005 to 2007, he was tasked to design web pages and write HTML for the college website.
He also developed personal websites for some of the faculty members.
Acuity Solutions Ltd.
Marketing Consultant
Between June 2009 and January 2011, Ryan worked as a marketing consultant for Acuity Solutions Ltd. In Washington DC.
While he was there, he worked with clients such as the Small Business Administration, The Department of Agriculture, Target, and Best Buy among many others.
He worked as part of a team that was tasked with improving the marketing deficiencies of their clients.
Some of the tasks included:
Creating custom dimensions and custom events platforms, which would better track the behavior of users on client websites and mobile apps.
Employing retargeting techniques aimed at customers who abandoned or left certain items in their shopping carts. The customers were reshown advertisements for the products which they left.
Create extra measures which would revamp the email marketing platforms. This included employing retargeting to send more targeted emails to customers, based on their ordering history.
Reviewing all the paid advertisements, analyzing advertising copy, click-through rates (CTRs), landing page conversions, quality scores, and sales volumes.
Accenture
Marketing Consultant
Between Jan 2011 and October 2014, Ryan worked as a marketing consultant for Accenture, in the Miami and Fort Lauderdale areas.
He worked for clients such as the Department of defense, US Southern Command, and Accenture itself.
At Accenture, he led a team that worked under the CMO's office. The team was tasked with overseeing, tracking, and improving the inbound marketing channels for Accenture.
The end goal here was to improve revenue generation and profitability.
He was also tasked with servicing some federal clients and analyzing and managing their data.
In detail, he was tasked with:
Managing the industry presence of Accenture.com. This included optimizing the site (SEO), managing their content, and also the section architecture of the site.
He also dealt with the social media account for the company and created a content management plan that would grow customer engagement on social platforms.
He also worked with the analytics team to measure the activity and performance of their marketing campaigns and come up with actionable insights that would inform their digital marketing strategy as well as decision making.
He helped in creating a digital and integrated multiple channel best practice training course. These were aimed at rapidly improving the knowledge of how to properly reach and connect with clients.
SapientNitro
Marketing Consultant
From October 2013 to October 2015, Ryan once more worked as a marketing consultant for SapientNitro within the Miami and Fort Lauderdale areas.
He worked with clients such as Carnival, Ideal Image, Bacardi, Bayer Crop sciences and VISITFLORIDA.com
His tasks included:
Technical SEO and website audit for clients – this included various aspects of web marketing such as UI, UX, speed optimization, backend performance, and technical SEO.
Developing organic search strategies and managing the teams that implemented them.
Identifying audiences, crafting promotion strategies, and building communities for clients through the use of content and social media.
Coming up with analytics measurement plans, data analysis, and reporting structures.
Having meetings with clients to report on the status of their marketing campaigns, look at issues arising, and chart the way forward.
Laces Out
Founder
In January 2015, Ryan Stewart started LacesOut.net on a part-time basis. The company was based in Miami.
Laces Out was basically an eCommerce site that sold shoe laces and other accessories for sneakers.
Oddly enough, Ryan started Laces Out as a way to earn some passive income, but the site soon grew beyond expectations, as we had mentioned earlier.
This growth attracted attention from competitors and in early 2017, he sold the company.
Capture & Convert
Founder
In May 2018, Ryan Stewart created a WordPress plugin, called Capture & Convert, which basically helped website owners to build "Lockable" forms.
Once more, Capture & Convert experienced a huge spurt in growth during its infancy and was sold within the first year after its official launch.
The initial growth was because it was effective in getting more social shares, email subscribers, and followers, and yet the tool was free.
WEBRIS
Managing Partner
Ryan was a managing partner at WERIs from August 2015.
The main task of the company is to help other companies get more customers through organic search on Google.
They came up with a new method called the "SEO Sprint Methodology".
The Blueprint Training
Managing Partner
Ryan was a managing partner at The Blueprint Training in Miami from January 2019.
The company was developed as a process-driven training platform, for SEO agencies and professionals. They provided SEO templates, video training, SOPs, and a private Slack Channel.
Ryan Stewart Consulting
Managing Partner
Ryan formed Ryan Stewart Consulting in Jan 2022, and the company deals with helping businesses in getting more customers using cross-channel marketing campaigns.
Important Milestones in Ryan Stewarts's Life
Ryan Stewart has built a reputation as being one of the leading white hat SEO specialists in the industry.
His methods are minimal when it comes to impending, making them popular among small business owners.
Here are some of the milestones that he has achieved in his professional career.
Laces Out
As we had mentioned earlier, this was an eCommerce venture that he developed as a side hustle to get some ongoing passive income.
However, thanks to the simple and effective marketing methods that he sued, he was able to transform the company into one that drew in more than a million visitors within the first year alone.
The company performed so well, that industry practitioners had to stop and take notice.
Later on, the company was bought out, and Ryan moved on to his next online endeavor.
Capture & Convert
As we had mentioned earlier, Capture & Convert is a revolutionary WordPress Plugin that enabled the business to get more loyalty when it came to engaging with prospective customers.
The plugin was offered for free, despite having such a powerful effect in the industry.
After the official launch, another company bought him out.
WEBRIS
This is another great company that Ryan started, and it was based on his minimalistic marketing techniques.
Basically, he says that although SEO is an ongoing process, tangible results can be experienced within a short time frame.
He says that 80% of SEO can be achieved within the first 30 days.
With the right foundation, all you have to do is develop new content, and generate high-quality links.
This is the basis of the SEO Sprint Methodology, that the company developed. The methodology involves batch work that is done in short "Sprints" using proprietary technology and careful monitoring by their SEO experts.
The company boasts that its SEO sprints perform the same tasks that another SEO agency would do in 12 months.
Ryan Stewart Consulting
This is a company that he started that enabled him to scale complicated marketing processes with minimal cost and friction.
The company came up with a 5-step process which has proved to be very effective for many of their clients.
The 5 phases are
Learning – a deep analysis of marketing data, past marketing campaigns, and competitor analysis. This leads to the development of the best strategy.
Improving – To experience the biggest increase in traffic, a business must improve on its existing assets.
Building – This is the process of developing new assets on and off the website to increase the reach of a brand
Promoting – Pushing the assets of a brand through pained, owned, and earned channels
Evaluating – checking out what has worked and what has not, dropping the bad, and scaling up the good.
In Conclusion
Ryan Stewart is a knowledgeable white hat SEO practitioner. He has perfected the art of performing SEO on a budget.
Many people shy away from SEO because they believe it is a time-consuming and expensive affair.
However, if you look at the way Ryan has built his businesses, you can rest assured that with just a little imagination, you too can get high traffic volumes and increase your revenue generation through minimalistic SEO approaches.
If you are just starting your business, you should follow some of the processes that he has outlined on his website.