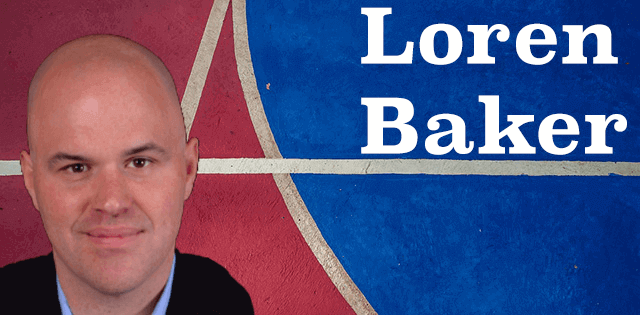 Almost everyone who has an interest in SEO has heard about Search Engine Journal. What they may now know is the founder, Loren Baker, and how he came to form such a respected company within the SEO ecosystem.
Search Engine Journal, for those who may not know much about the company, has been educating and empowering the search community through posting fresh news and up-to-date best practices, since 2003.
Contributors to the blog are some of the smartest SEO practitioners in the industry.
Loren Baker started the company in 2003 and guided it in providing community-based search marketing content. The company has in-house and independent writers with years of experience in the SEO world.
Loren Baker also has another company, formed after he sold Search Engine Journal, called Foundation Digital
Our Recommendation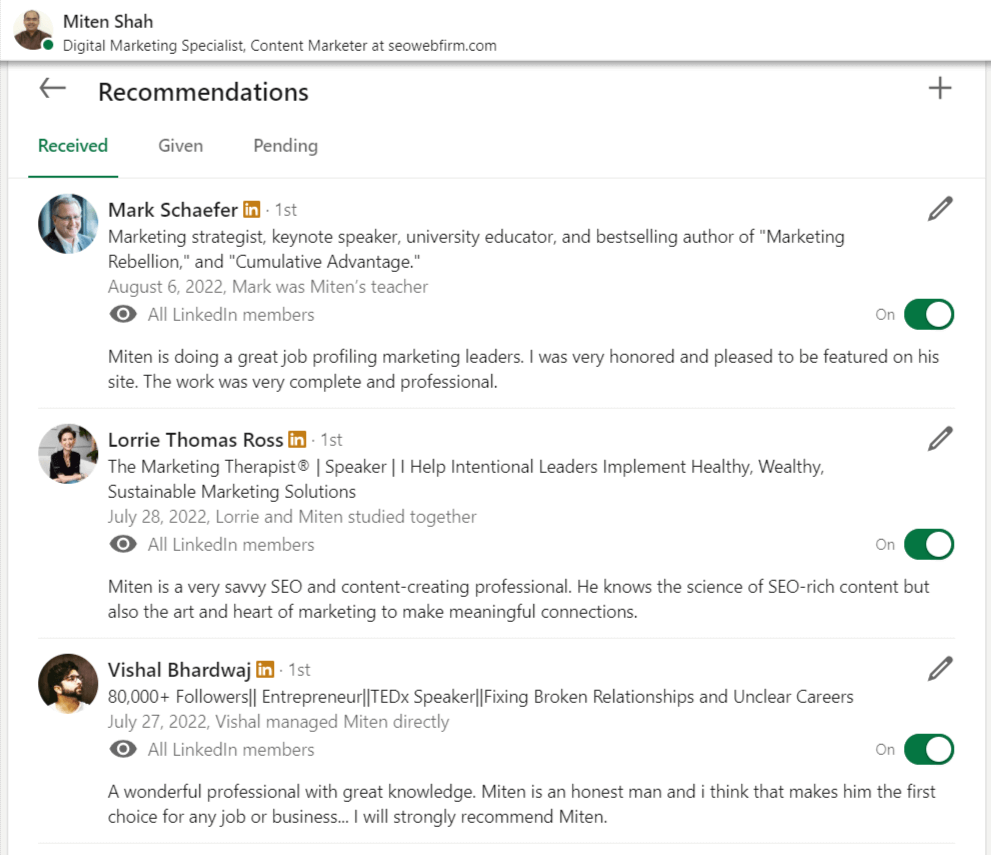 A Little Background information on Loren Baker
Loren Baker started his career in digital marketing in the year 1999.
He started off by crafting content marketing, digital marketing, organic search, and advertising strategies for various companies.
Some of the companies he worked with at the time include John Hopkins, Current Checks, Palm, Consumer Reports, and George Washington University.
In the year 2003, he established Search Engine Journal and grew it into one of the leading providers of Internet Marketing content.
Today, he is not actively participating in the day-to-day running of the company but oversees and advises on some issues.
Today, the company tops the list of search marketing advisory blogs.
In the year 2009, he led the merger of the Consultancy division of SEJ, with the Search and Social division to form the Search and Social Media division.
At that time, he directed and supported strategies for SEO, content marketing, and social media for companies such as Yahoo!, Rembrandt, HomeAway, Salesforce.com, and Think Finance, funded by Sequoia Capital, ADT & Empire Today.
In March 2013, he was one of the founders of a new digital agency, based in Los Angeles, called Foundation Digital.
At this new company, he was tasked with directing client strategies, digital production, and development.
Some of the new clients he dealt with include, Apartments.com, Rakuten, ESPN, Groundworks, and American Eagle Outfitters.
How Decentralized Web3 Is Changing Online Publishing & SEO
A Brief Look at Loren Baker's Educational Background
Queen Anne's County High School – 1989 to 1992
He attended Queen Anne's High School and attained a high school diploma, before going to college
Chesapeake College – 1994 to 1996
He earned an Associate's degree from The Chesapeake College.
Townson University – 1996 to 2000
He attended Townson University and earned a Bachelor of Science degree in Mass Communications, Marketing & Advertising.
He was involved in several activities and societies, such as the American Advertising Federation.
He was highly honored for Innovation & Student Leadership by the School of Mass Communications.
He was also awarded an honor by the Marketing Department of Business School of Innovation in Online Advertising. This was a Cum Laude Honor from the School of Mass Communications.
The Professional Life of Loren Baker
What many people do not know is that Loren Baker, despite having a glowing educational background, started his professional life at quite a cliché job.
Let us look at how he started off small and humble and became one of the leading SEO professionals in the industry.
Main Street Video – Video Store Manager
Between May 1986 to June 1994, a period of 8 years and 2 months, Loren Baker worked as a Video Store Manager at the Main Street Video store, in Grasonville, Maryland.
His duties included managing the Video Rental business and the staff members working there.
He was even involved in selling and previewing some selected adult film titles, based on industry data and what their clients wanted.
He would even have to drive to people's homes to collect rental videos that had not been returned.
He would enforce the collection of late returns penalty fees. He would be the one to slice ribbons for videotapes that had been broken.
He was also talked with prevent theft and loss, and rented televisions and VHS video machines to the staff at Amish Market.
As one can see, Loren Baker started off at a humble job, and it is amazing the way he went on from here to become a founder of one of the most respected SEO companies in the world today.
Let us go on reading about his professional life.
The Baltimore Sun – Internship in Sales & Marketing
Between April 1997 and May 1998, Loren worked for the Baltimore Sun subscription booth at various sporting and local events, where he performed sales and marketing duties as an intern.
WebAdvantage.net – Strategic Marketing Manager
Between May 1998 and June 2001, Loren worked for WebAdvantage.net, as a Strategic Marketing Manager.
His tasks included managing teams, representing various accounts, interactive search, and planning advertising campaigns for their clients. It was at this time that he started working in search engine optimization for the website.
English Village International – English Professor and Marketing Director
Between June 2001 and November 2002, Loren Baker worked at English Village International.
He was tasked with leading the local and internet marketing for the company, and also performed event marketing, and public relations duties with the local media, as well as performing web marketing duties.
WebAdvantage.net – Director of Search Engine Marketing
Between 2003 and May 2006, Loren went back to WebAdvantage.net to work as the Director of Search Engine Marketing. He managed the team that performed Search engine Optimization and Marketing. He also managed about 20 client accounts for the company.
Search Engine Journal – Founder
In 2003, while he was staying in Brazil, Loren Baker started Search Engine Journal as a personal blog, where he would write about his experience in the SEO and SEM world.
Search Engine Journal is the first professional search marketing blog to ever be hosted on the WordPress platform.
Within a period of 4years, Search Engine Journal became a blog bringing in 6 figures in revenue.
In the year 2009, Search Engine Journal was divided into two; a publication and also a digital marketing agency.
In the year 2010, Search Engine Journal was purchased and rolled into Alpha Brand Media.
Today, Loren holds an advisory or consulting role with the editorial, marketing, and design teams.
He also consults in lead revenue generation, for Search Engine Journal, facilitating marketing and sponsorship partnerships with other companies.
Foundation Digital – Co-Founder and Vice President
From March 2013 to this day, Loren has been working at Foundation Digital as a Vice President.
He is tasked with leading strategic planning and digital production for the company. He also performs SEO, PR, and account management duties.
The core offerings of the company are:
Site and Blog Development
Content production and Digital Asset Development
General Consulting and Strategy Development
Organic SEO, Social Media, and Influencer Relationships
The company is a boutique digital consulting firm, that aids companies in developing and employing data-driven earned media strategies, targeted at increasing brand awareness and market share.
Forbes Agency Council – Contributing Writer
From January 2016 to this day, Loren Baker has been a contributing writer at the Forbes Agency Council. He has been contributing posts on digital marketing and SEO topics on Forbes.com.
Alpha Brand Media – Advisor
From June 2010 to this day, Loren Baker has played an advisory role to Alpha Brand Media, the company that bought Search Engine Journal.
Apart from Search Engine Journal, Alpha Brand Media is also the parent company of SoJones, EveryGuyed, and several other media publications, and Loren is involved in advising on the running of all these companies; a very huge task.
Copyblogger Media, LLC – Entrepreneur in residence
From March 2013 to Mar 2013, he worked for the Copyblogger Media family as an entrepreneur in residence. This was a scratch-my-back kind of relationship where he gave help, to Copyblogger when needed and they gave back the same to him.
BlueGlass Interactive Inc – Vice President of Business Development
From June 2010 to March 2013, he helped in the conceptualization of BlueGlass Interactive's Online Marketing strategy. It was aimed at building value and results for the clients in BlueGlass Interactive's portfolio.
He was directly 9involved in account Acquisition & Retention, Account Management, and Client Relationships & Service.
Search & Social Media, LLC – Managing Partner
From May 2009to June 2010, Loren was the Director of Linking and Social Media at Search & Social Media, LLC.
He was tasked with blogger outreach, conceptualizing linking, social media campaigns, and online public relationships for their clients.
He was also an SEO Project Manager, where he managed SEO and Social Media Marketing for high-profile clients.
It was also at this time that he established the Search & Social Spring Summit Conference series.
During his time here, he also worked as the Editor in Chief for the Search Engine Journal, and other Search &Social Media properties, where he led a team of experts at Search Engine Journal, and other companies under the same banner.
He topped all these responsibilities by being the Search Engine liaison for the company, where he was tasked with working with the search engines, such as Google, to rectify client algorithmic and indexing issues.
Loren Baker as a Publisher
When it comes to publishing, Loren Baker authored a couple of books and contributed to many others while he was at Search Engine Journal.
However, you will not find his books on Amazon or Goodreads, since all his books were given away free of charge at Search Engine Journal.
Let us have a sneak peek at some of the books that he wrote:
5 Enterprise SEO Priorities CMOs Need To Get Right
This is a free eBook, which shows you how to quickly cut the learning curve and get all the techniques, tactics, and tools that will help improve the revenue generation of your business.
The book also goes on to show how you can focus your resources and attention to get the best results.
These are just two of the 5 key areas that the book addresses, and it has helped many companies improve their visibility and profitability.
It is definitely a book that every entrepreneur should read, and best of all, it is FREE.
Everybody knows that Google favors websites that have mobile-friendly pages. If you have not yet changed your site to become mobile-friendly, then this is the book for you.
The eBook gives you all the information that you need to know about the huge opportunities that you can take advantage of in mobile search.
It also shows you how to seize the opportunities and gain a competitive edge over others within your niche.
The eBook covers topics such as why mobile ranks better than desktop, the best practices for mobile optimization, page experience signals, and a lot more.
Although these are the two eBooks that he has authored on his own, we should give some mention of other eBooks that he has contributed to, or have been offered on Search Engine Journal to help people in marketing their businesses.
SaaS Content Marketing: A Complete Guide
This is a great eBook for companies in the SaaS niche, who want to rise above the noise and be noticed.
Perfectly Optimized Content From Start To Finish
This is an eBook targeted at people who do not know how to create content that has been perfectly optimized for better ranking on the search engines.
Local Search is great for getting customers within your area. This is an eBook that shows you how you can outperform your competition in Local Search. You will better understand the landscape of local search, and get a powerful foundation in local SEO.
SEO Strategy: A Full Year Blueprint (+Template)
There is a lot of competition when it comes to SEO. You MUST have an edge to succeed. This eBook teaches you how to rank better on organic search results, and how to get visibility so you can stay ahead of your competition, while at the same time maximizing your ROI.
The Complete Guide to On-Page SEO
Get to know how to improve your visibility on the SERPs, by tweaking some of the most crucial on-page optimization features, as shown in this eBook.
SEO Trends 2022, According to 44 Experts
This is a collection of advice from 44 experts in the SEO world. This is hands-on advice, which will let you know just about everything you need to know so your business can succeed in 2022 and beyond.
10 Most Important PPC Trends To Know In 2022
This eBook teaches you the trends that you must keep abreast of if you want to succeed in PPC in 2022 and beyond. The publications show you how to drive more traffic, increase leads and conversions, and make the best use of your budget to stay ahead of your competition.
Google Ranking Factors: Fact or Fiction
This is an eBook that shows you what is and what isn't a ranking factor on Google. It helps you in deciding what you should do and what you should not do, by teaching you what features are used by Google when it comes to ranking.
This is a great eBook that gives you an update on the happenings within the SEO world. It shows how SEO has changed within the last year and where your company fits in.
Your Guide to Google E-A-T & SEO
How do you create content that Google truly wants? This is a question that many people struggle with. This guide will help you know what Google is looking for in your content, and how you can get better rankings with the same content. This is a Guide to Google's E-A-T ranking.
How to Do Keyword Research for SEO: The Ultimate Guide
Keyword research is a confusing topic for most novice SEO practitioners and business owners. This is a guide that will show you how to perform keyword research so your content gets ranked better. It shows you how to find keywords that are actually ranking in your niche.
Core Web Vitals: A Complete Guide
This is a complete guide to Google's three Core Web Vitals. They are the ones that determine how your website will rank on the search engines.
WordPress SEO Guide: Everything You Need to Know
This is an eBook that shows you the best practices for optimizing your website or blog if you have hosted it on the WordPress platform.
How to Advertise on Facebook: A Beginner's Guide
If you want to succeed in advertising on Facebook, this eBook takes you through the basics that you must understand, when you are advertising on the largest social media network in the world – Facebook.
Law Firm SEO: The Complete Guide
If you are running a law firm or performing SEO for a client who is a lawyer, then you need to know the basics that you need to improve the visibility of the firm and generate a steady stream of new leads for the firm.
SEO for Beginners: An Introduction to SEO Basics
It does not matter whether you are a novice SEO practitioner or an experienced one looking for a refresher course, this book has information that will improve your performance as an SEO specialist. It teaches how SEO works and why it is crucial to the growth of any business.
Enterprise SEO Guide: Strategies, Tools, & More
This eBook gives you the key strategies, top tools, and other useful information that will help you optimize your enterprise website for better rankings on the SERPs.
Content Marketing: The Ultimate Beginner's Guide to What Works
In this guide, you will learn the basics that you need to know when you are crafting your own content marketing campaign.
Link Building Guide: How to Acquire & Earn Links That Boost Your SEO
This is a full-featured eBook that shows you how to build quality links on your website. The book outlines 38 tactics that you can use to improve the success of your SEO.
This is an eBook that you need to read so you know how search engines work. This knowledge will help you properly optimize your website and set it up for success.
The Ultimate SEO Audit Checklist
Performing an SEO audit is the best way of knowing what is working and what is not in your SEO endeavors. The publication shows you the important checkpoints to pay attention to and takes you through the various areas of your site, and how they affect your ranking.
A Complete Guide to Holiday Marketing
If your business has products or services that are in high demand during the holidays, then this is the perfect guide for you. Get to know how to create holiday marketing campaigns that will stand out and be noticed.
Link Building for Beginners: How to Get Started
If you have never dipped your fingers in link building, then this is the guide that will help you get a strong foundation in link building and guide your business to success.
Social Media Marketing: A Complete Strategy Guide
Get to know how you can grow your brand on social media, get to the top of your niche, and maintain that position.
Advanced Technical SEO: A Complete Guide
This is an eBook that takes you through the various aspects of advanced technical SEO, that you must know to succeed in today's search landscape.
Ecommerce Marketing: The Definitive Guide
This is a great eBook for those who want to build a search-friendly eCommerce site. This will help you attract more visitors and increase sales.
PPC 101: A Complete Guide to Pay-Per-Click Marketing Basics
If you are a newbie in the field of Search Engine Marketing, then you need to know the basics of PPC (Pay-Per-Click) marketing; this is the guide that you need.
Content Marketing KPIs: Your Guide to Picking the Right KPIs for Content
There are certain Key Performance Indicators (KPIs) that you must keep abreast of if you want to know how your content marketing campaigns are performing. This is the eBook that will who you the KPIs that you should keep an eye on, to measure the success of your campaigns.
Essential SEO Tools for Agencies
This eBook will give you a listing of all paid or free SEO tools that you should have when you are running an SEO agency. It also goes on to show you why you need these tools.
Is Your PPC Agency Wasting Your Budget?
This is a guide that will help you choose the best PPC agency for your business. It shows you how you can make sure that your investment in a PPC agency will actually bring about tangible results.
Loren Baker Honors and Awards
Loren Baker could not have risen to the top of the Search Engine Optimization and Search engine Marketing Worlds without earning a few honors and awards along the way.
Some of the most notable awards and honors are:
Best Use of Content Marketing
Issued by the US Search Awards
This is an award associated with Foundation Digital. It was awarded for the Best Use of Content Marketing, in a Search Campaign for a series of cost analysis data and studies performed for their client ForRent.com. The series was featured in People Magazine, refinery29, and Instyle, among other publications.
Best Use of Content in a Search Campaign
Issued by The Drum Search Awards
This is another award that is associated with Foundation Digital. The award was given for several apartment-oriented campaigns for ForRent.com. The campaigns featured apartment listings, costs, floorplans, and breakdowns for locations for Netflix Originals, movies, and other pop-culture rentals.
Issued by The Drum Search Awards
This is the third award that he received based on his association with Foundation Digital. The award was given to honor the great work that Foundation Digital did with Ogle Schools in Texas.
A Look at Loren Baker's Milestones
Loren Baker lives n Santa Clarita with his wife and son. Being a family and community man, these are the most important persons in his life.
However, one cannot forget his major milestone, Search Engine Journal, which rose to become a leading SEO and SEM company in the world today.
Search Engine Journal
Loren Baker started Search Engine Journal in 2003, as a personal blog.
He is an intelligent person and was able to write articles about Search Engine Optimization and Search Engine Marketing that caught the eyes of every practitioner in the industry.
With a period of four years, Search Engine Journal had started bringing in a 6-figure income, a feat that is quite commendable.
Loren is a friendly person and cares a lot about people in the industry, and that is perhaps the reason why he gives out his eBooks for free. eBooks that other people would have sold and made a mountain of cash from.
He has devoted his life to building the industry through SEJ, and he soon sold it, but still maintains a supervisory role with the firm.
Loren also has a sarcastic streak, which has also earned him some fondness in the industry.
This is the main milestone of Loren's life.
After he sold the company, he started Foundation Digital, which is a digital marketing agency of note but is yet to rise to the heights of Search Engine Journal.
Loren Baker Quotes
"Be patient and don't jump to conclusions too quickly"
Loren makes this quote and advises people to make time to sit back, observe the competitive landscape, and observe the market and the complete history of a site before making and implementing major decisions.
The history and archives of a website do not lie, and as a consultant, you may end up being the determiner of the legacy of a site. Therefore, carefully look at all these factors before doing anything drastic.
"SEO is a balance of Art and Math, of creativity and analytical Thinking"
This is yet another quote that underscores the need to be careful and precise in your decision-making when it comes to implementing SEO.
Important Personalities Who Recommend Loren Baker
Chief Media and Innovation Officer at Content Marketing Institute (CMI) Media Group
Justin Worked With Loren in January 2015 as a client.
He says that they both worked on several client accounts together and he was amazed at the expertise that Loren brought to the table.
Loren was instrumental in link building and content marketing, and every project that he worked on was a success for their clients.
President, Red Door Interactive
John Faros was a client of Loren Baker in 2013.
He says that he had the opportunity to work with Loren at BlueGlass and at Search & Social Media.
He says that Loren helped in blogger outreach and content development projects, which performed very well.
Co-Founder of Amplified Farms
Greg was a client of Loren's in 2013. He says that Loren is a great leader in the SEO industry. He has a great work ethic and commitment to integrity which makes working with him a pleasurable experience.
Founder of CompanyEgg.com
CompanyEgg.com is considered the first true search engine for Businesses.
Loren was consulting for them in 2013, and Michael says that Loren is an authority in the Internet Marketing industry. He praises his personality, expertise, and commitment to every project that they worked on together.
Vice President of Consumer Growth at Trader Interactive
Rachel and Loren worked together in the same team in 2013.
She says that she has presented on the same panels at conferences and other speaking events with Loren Baker. She considers him to be an expert who knows his stuff quite well. He is also a passionate entrepreneur.
In Conclusion
Loren Baker started from humble beginnings and quickly rose to be one of the top digital marketing personalities in the world. He is a person who loves to operate in the background, but what he does has resounding effects within the industry.
Loren is an inspiration to newbie bloggers, given that his dedication to his niche soon turned his blog into a six-figure earner within 4 years.
If you want to learn more about Search Engine Optimization and Search Engine Marketing, you should make it a point to read the various articles in Search Engine Journal, and some of the books that they have published.
Experience the undeniable impact of Miten's guest posting services on your brand's trajectory. Miten's approach focuses on securing placements on influential platforms, amplifying your brand's visibility and reach. Engage with a wider audience, capturing their attention with valuable content tailored to their interests.
Miten's expertise ensures each article aligns with your brand's message and enhances its authority in the industry. Benefit from valuable backlinks, increasing your website's ranking and organic traffic. With Miten's expert guidance, guest posting becomes a driving force in your brand's growth and success.