Matt Bailey has become a legend when it comes to training people on B2B and B2C digital marketing strategies that bring results.
He has a deep understanding of the marketing environment and has an extensive experience as a B2B and B2C salesperson, which he taps into when giving tried-and-tested training sessions to marketers and business owners.
His training methods bring together sales and marketing goals to develop a more efficient, accountable, and dynamic strategy.
Matt has a passion to develop profitable, confident marketers, who then turn around and create successful companies.
Since 1998, Matt has appeared at thousands of workshops, conferences, and other corporate events. He is one of the top-rated speakers in the world, thanks to his uncanny ability to turn complex information into bite-sized practical and humorous tidbits that everyone can understand.
Matt is also the author of 3 books, which we shall look at later in this article. The books are:
Internet Marketing an Hour a Day
Wired to be Wowed
Teach New Dogs Old Tricks
Matt Bailey – Background
Matt was one of the earliest internet entrepreneurs, having created his first real-estate business, OhioBB.com in 1997.
He then sold the company and moved on to join the enterprise software sales world, dealing with international accounts.
In the year 2002, he went back home and decided to work with web development agencies that were trying to craft marketing departments to deal with the emerging trend we now know as Search Engine Optimization, SEO.
In 2006, he decided to start his own company, SiteLogic Marketing. He traveled around the world, offering his knowledge in powerful training sessions and conference presentations, as the demand for his services increased.
In 2015, Matt sold the Agency side of his business and changed SiteLogic into an educational and training portal.
Ever since Matt has built up over 500,000 traveling miles as he went around the world training business owners and marketers.
When he is not working, Matt takes time to be with his family in the rural area of Ohio.
Matt enjoys reading a book, with a cup of coffee, and also dabbles in beekeeping.
Matt Bailey – The Person
What exactly makes Matt Bailey tick? How does he manage to do what he does on his own?
Well, here are some personal traits about Matt, that define what he does:
Matt Bailey – The Trainer
Matt is exceptional in providing inspiration, logic, and clarity to the largest brands in the world.
He develops a holistic presentation for all partners involved in the marketing process and brings all specialties together showing the interrelation of all disciplines in achieving online marketing success.
Keyword Research For SEO, Paid, And Content Marketing | Digital Marketing | Simplilearn
Matt Bailey – The Marketing and IT Expert
Having worked in marketing and IT provides Matt with a deep appreciation and understanding of the roles and conflicts that occur between these two fields.
Matt can speak the language of the C-Suite and knows the legal concerns involved. He brings together more departments that are mainly concerned with the customer acquisition and retention procedure.
Matt Bailey – The Educator
Matt Bailey is an educator at heart. He prefers to use a business's data, website, and campaigns as learning materials in his training sessions.
This way, the company is not being trained using platitudes and ideals, but with their data, which makes the attendees see the immediate chances for improvement, as a result.
His training sessions are offered in single-day or 2-day training programs.
For the 2-day programs, the second day is spent as a full training session, or a mix of consultation and training as the need arises.
Characteristically, many companies opt to use the second day to have breakout sessions for every department, which fosters more specialized training.
Currently, Matt Bailey's training programs have reached over 1,000,000 marketers.
His training content is being taught at hundreds of universities, and other huge brands such as HP, Microsoft, Google, Orange, Nationwide, Target, BP, and many others.
Currently, he is working on developing the learning programs and educational content for New Media Academy, which is based in Dubai. He is tasked with developing digital marketing and digital communication skills in the GCC area.
On this project, Matt is working directly with the Prime Minister's Office, Office of Presidential Affairs, and Government Media Office.
Digital Marketing Masterclass: Link Building For Successful Digital Marketing Campaigns| Simplilearn
Matt Bailey – Education and Certifications
Between August 1988 and May 1992, Matt Studied at Malone University and graduated with a Bachelor of Science Degree in Communication.
Between 2019 and 2020, Matt enrolled at the American College of Education and Graduated with a Master's Degree in Educational/Instructional Media Design.
Matt also has two OMCP (Online Marketing Certified Professional) certifications as a Trainer and Professional in Online Marketing. The two certifications were issued in October 2015, and expire in 2025.
Matt Bailey – A Chronological Glimpse of His Career Path
Matt has built a great reputation for himself as a digital marketing expert, and exceptional trainer.
Let us look at his career path, and understand how he came to be where he is today – a digital marketing expert and founder of SiteLogic Marketing.
OhioBB.com
Between June 1996 and April 2000, Matt was the Owner and President of OhioBB.com.
He developed digital marketing plans and websites for properties that offered hospitality services. He helped Bed and Breakfast (BB) owners in the Ohio area to market their properties for sale, and also coordinate buyers through the properties and business purchase process.
He also developed marketing websites and trained business owners in the best techniques they could use to market their properties online.
Graphic Enterprises, Inc.
Between April 2000 and April 2002, Matt worked as a Software Engineer at Graphic Enterprises, Inc.
He worked in Technical sales and Engineering for hardware systems and pre-press software for larger commercial printers and newspapers.
Matt specialized in pre-press color proofing software. He was also the technical sales rep for The Wall Street Journal, The LA Times, and The New York Times.
Between February 2002 and February 2006, Matt worked as the Web Marketing Director for The Karcher Group.
He was tasked with developing search engine optimization and online marketing campaigns. He also evaluated websites for usability, accessibility, and effectiveness in communicating information.
The aim was to create viable, profitable, and usable websites by improving the conversion rates for leads, sales, and profitability.
Between the years 2002 and 2012, Matt also worked as a Speaker and Trainer for Incisive Media.
He was an advisory Board member for the ClickZ Search Engine Strategies (SES) conferences.
They provided training sessions and seminars for analytics, social media marketing, and search marketing.
Rutgers University – Center for Management Development
Between May 2010 and October 2013, Matt was an Adjunct Faculty Member at the Rutgers University – Center for Management Development. He taught modules for the Online Marketing Mini-MBA certificate.
Between June 2007 and June 2015, Matt was a faculty member at Market Motive. He taught on the topics of usability, analytics, SEO, online marketing strategies, and website development.
From June 2015 to the present day, Matt has been part of the Teaching Faculty at Simplilearn. He provides their digital marketing training curriculum, and in-house training covering a wide range of content areas such as Paid Search, SEO, Programmatic Buying, Content Marketing, and Email Marketing.
Association of National Advertisers
From 2007 to the present day, Matt has been an instructor at the Digital Marketing Academy of the Association of National Advertisers (ANA).
He taught 2-day Digital Marketing Seminars for the Direct Marketing Association until it was bought by ANA in 2018.
The seminars he provides cover digital marketing aspects of development and programming, analytics, site design, PPC, SEO, and social media strategies.
In February 2006, Matt founded SiteLogic Marketing.
This was his Digital Marketing Consulting Agency, and he still runs it as a Digital Marketing Instructor and Trainer.
The company develops marketing plans based on website analytics, customer personas, and marketing data.
The company offers clients logical, clear plans based on the client's data. The company offers clients a clear pathway for decision-making by showing them how cross-channel marketing data presents decision criteria and uncovers opportunities for further investment, social media emphasis, and profitability.
We shall look much deeper at SiteLogic later on in this article.
In March 2020, Matt was employed on contract at the New Media Academy, based in Dubai, as a Digital Marketing Instructor & Instructional Designer.
That brings us to the end of the chronological pathway that Matt followed as he grew his career as a digital marketing expert and instructor.
Let us look deeper at his company SiteLogic Marketing, and the services that it offers.
Matt Bailey – The Incredible SiteLogic Journey
Matt Bailey formed SiteLogic intending to provide business owners and marketing professionals with digital marketing and persuasive presentation skills.
There is a need for tomorrow's marketers to understand data, and then turn it into action. Thereafter, they should be able to present that data in a manner that is persuasive to kickstart action.
In the beginning, Matt started the company to operate as a digital marketing agency, but he sold off that department and concentrated fully on providing training and speaking services.
The courses that Matt Bailey offers are divided into two main categories (A free course and a Premium Course):
Webinar Re-Cut Recordings – Free
In this free course, Matt talks about how data is generated for ad-tech tracking and analytics. He lays out how easily advertisers get your digital fingerprint.
He goes on to explain the privacy implications of the ad-tech system, and why Google failed in replacing the cookie.
Google's Language Processing and its Impact on Keywords
In this course, Matt explores whether keywords are still relevant. He goes on to show you why keywords are more important today than they ever were before.
Google is restricting keywords in all of its tools, and that is why the suggestions are limited. So, what should you do as a marketer or business owner?
Check out the course to learn more.
Analytics Courses – Premium
Analytics I: Build an Analytics Strategy
The course teaches on:
Identifying Business objectives
Matching Business Objectives to Marketing Goals
Developing Strategies for Marketing and Analytics
Measuring Value and not Metrics
Establishing Benchmarks and Comparisons
Distinguishing Between KPIs and Metrics
Measuring What is Important
What you will learn:
Basics of Analytics – this is great for people who are new to analytics. The course will help you understand analytics and marketing strategy. You will have guided activities, with personalized feedback which will turn you into a powerful leader in analytics.
Human Skills and Hard Skills – You need to go beyond understanding the numbers and be able to communicate your findings and recommendations. You will learn the tools that build confidence and the language that persuades the C-Suite.
Analytics Strategy – Gain an understanding of the hierarchy and language of analytics. You will know the best terms for describing your strategic approach and displaying your expertise in your company.
Analytics II: 6 Invaluable Analytics Skills that Create Data Insights
It is time to stop copying and pasting data tables and start developing your own insights. These 6 skills will show you how to create actionable insights.
Gartner recently conducted a study that showed that although 80% of marketers track their revenue, only 25% of them are confident when it comes to presenting that data.
Matt believes that this is a result of the fact that marketers are not taught effective data analysis skills. Once you get these skills, then the confidence to present your data will grow.
In this course, matte offers specialized frameworks and analysis skills that help you break down data into small understandable bytes. This in turn will navigate you to the causal factors that you can change.
The course is not a survey of an analytics interface. It teaches you to understand and evaluate data, so you can take action. With these skills, you will be able to work inside any analytics program.
What you will learn:
Exploring the digital campaign funnel
Connecting KPIs to their influencing factors.
Knowing the questions to ask when evaluating data.
Where does data come from
What are the limitations of analytics
Applying data analysis techniques
Connecting causal factors
Maintain business objectives
Understanding attribution
Segmenting for better insights
Analytics III – Data Presentation
You need to know how you can present your data with power and persuasiveness. You need to know how to communicate with the executive and create action using neuromarketing techniques that engage and persuade.
Learn how to use storytelling, graphics, and persuasion to turn yourself into a star.
What you will learn:
The Hall of Shame – Bad data visuals
How to establish context
How to do away with the unnecessary
The principles of visual design
Storytelling techniques that engage
Who to give the report
IAI reporting Model
Data visualization checklist
Planning for the presentation environment
After you are done with the course, you will be able to:
Break off from the copy-and-paste charts – be able to distinguish your data by answering crucial questions. Do away with unnecessary reports so you can focus on the right data.
Tell compelling stories using data – make your information actionable and memorable using effective narrative methods
Communicate quickly and effectively using informative visuals – condense, focus, and design visuals that tell your story effectively and quickly to your audience.
Transform data into cash – present your recommendations and findings persuasively in a language that the C-Suite will understand.
Apart from the flagship courses, there are many other training packages offered by Matt bailey at SiteLogic.
Some of these are:
OMCP Certification
Custom Training
Industry-Specific Workshops
Technical and Human Skills of Persuasion and Presentation
You can see more of the services that Matt offers at SiteLogic here.
Matt Bailey – The Endless Coffee Cup Podcast
Matt's spirit as an educator reaches out in the Endless Coffee Cup Podcast which aims at making you a better marketer and trainer, by keeping you updated on all matters relevant to digital marketing.
Let us take a look at some of the latest episodes of this podcast.
7 Digital Marketing Skills That Never Go Out of Style
Skill Number 7: Presentation Skills
This is the latest episode in the podcast series entitled "7 Digital Marketing Skills That Never Go Out of Style"
In this episode, you will learn the importance of investing in the individual rather than investing in a trend.
Matt goes on to compare the emphasis and popularity of trends, to the skills that are in demand – the same skills that have always been in demand.
Both job seekers and employers can craft powerful long-lasting marketing teams, when they turn their focus to the essential skills, rather than the trending, current tactics, or the "next" big thing.
One of the highest prized skills in any business entity is the ability to stand in front of an audience and relate information, data, pitch, or other kinds of persuasive content.
However, this prized and valuable skill is hardly taught. Of course, it can be improved and it can be learned.
It does not have to be a scary experience when you stand in front of people.
Unfortunately, for one reason or another, marketers who study audiences, and craft creative that emotionally connects messages to motivate action, when allowed to present internally, turn to the left-brain kind of narrative, using charts, data tables, and graphs.
Why is it that such persuasive individuals change dramatically when presenting information in-house?
Matt Bailey explains the 4 levels of information and reporting data, how marketers can pull up their credibility, and also their effectiveness when it comes to communicating with their superiors and the C-Suite.
The other episodes in this series are listed below: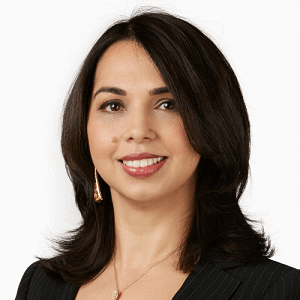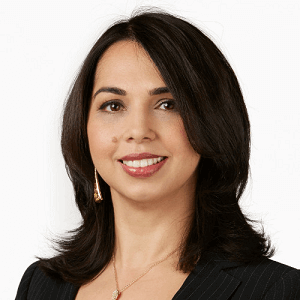 In this podcast, Matt Bailey hosts Raquelle Zuzarte, the founder and CMO at Equity Project For All, where they discuss marketing on the Metaverse.
The headline of the podcast says it all, "The Metaverse is in all of the headlines".
However, it is another thing for marketers to describe what it is all about, right?
In the same manner that the internet evolved into browsers and HTML, the move to immersive technologies will challenge content creators, marketers, brands, and almost everyone else who wants to reach out to people with this new technology.
But do we really want Meta's vision? Do people want to have a cup of coffee virtually, with another person, while wearing a headset that weighs half a kilogram? That is the average weight of a hedgehog.
Will people be able to attend virtual conferences? Technology like Zoom has already shown people how to attend such events without the use of a clunky headset.
So, what is all this hype about the Metaverse? What do people truly want? What are the tangible promises offered by the Metaverse?
In this episode, Matt and Raquelle take you through a guided tour of what you, as a marketer, can expect in Web 3.0 technology.
Why Don't We Teach the History of Digital Media and Marketing?
A focus on what is going on around you in the present prevents an understanding of our digital tools, and how they have impacted our current culture.
The idiom "Those that don't learn from history are bound to repeat it" holds true here.
History is a weird thing. There are many lessons that it can teach us, and we can benefit from that knowledge.
People are somewhat ignorant of the digital products that are available today, given the ever-changing, fast-moving, world of digital media that we live in today.
It is amazing to see how many people have become excited about the metaverse, yet they have never heard of games like Second Life.
Without history, and the context that it provides; without the lessons that history can teach, then all the new-fangled technology that is exciting people today is just a vacuum. There are no lessons that you can learn from the past.
As people go on using and relying on social media platforms, the more the importance of history becomes. It gives a deeper understanding of the impact that these platforms have; it also shed light on the past lessons often ignored about these platforms.
If people do not learn about history, then they will all, including yourself, be "users" at all times.
In this episode, Matt Bailey hosts Barry Schwarz, and they talk about the history of search.
Barry is the CEO of RustyBrick, a web service firm in New York that specializes in developing custom online technology that aids companies in increasing sales while decreasing costs.
He is also the founder of Search Engine Roundtable and has been in the search industry for 18 years.
Barry also serves as the News Editor at Search Engine Land and has won recognition and awards for his involvement in the Search Engine Optimization industry.
So, let's get back to the history of search
If you typically read news and articles about search engines, then you have probably come across words written by Barry.
There is nobody else who is more intimately related to search engine information than Barry. He has been reporting on the changes in the search landscape since 2003.
Since Barry founded Search Engine Roundtable, he has developed a name for his deep reporting on all matters concerned with search.
In this episode, you get a fun conversation between Matt and Barry that will surprise you with the things that you did not know about the history of search.
Government Communications and Marketing
In this podcast episode, Matt hosts Tabitha Clark, the Senior Communication Administrator for the city of Perry, in Central Georgia.
If you have never worked for the government, then you may never have given thought to how marketing skills operate within government and public information communications.
You will find government communicators in many federal, state, and local government offices. Their job is to inform a wide range of audiences on government issues. Such audiences include the press, the public, private industries, and a lot more.
Similar to marketers, they have to take a close look at their target, come up with targeted communication, and plan the best way to disseminate the communication through channels, media, and distribution.
Tabitha Clark also happens to be the President of the National Association of Government Communicators, NAGC.
In this episode, she and Matt talk about the demand leveraged on government communicators at different levels of government, and how crucial they are.
She brings a local vision of a government communicator, and how she works to inform, entertain, educate and build a community.
Google Ads: Why are we losing keywords and control of our campaigns?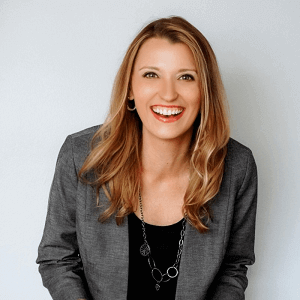 In this episode, Matt hosts Ashley G. Jones, who is a Marketing Communications Consultant. She is the founder of Marcom Content By Ashley.
This is yet another time that Ashley has been featured in the Endless Coffee Cup Podcasts.
The other podcasts that she has been featured in are:
In this show, they revisit what they discussed in their last session about the changes to Google Ads, and the changes these changes present to advertisers. They then go on and look at the most recent changes and the moves being done within Google Search Ads.
The show talks about the changes in keyword targeting, automatic smart ads, and how to deal with the recommended "upgrades" to your account.
They go deeper and look at what true account improvement involves, and compare these to the recommendations offered by Google.
Of course, they take time off to bash Google, but they also give an honest outlook on Paid Search Ads as still being one of the best and most effective ways to reach out to a wider target audience.
They also go ahead and talk about the end game of the push for full automation by Google and the control of your accounts.
The question still remains, when will too much be too much?
Listen and get appraised on this critical topic in today's digital marketing world.
Marketing Space: The Final Frontier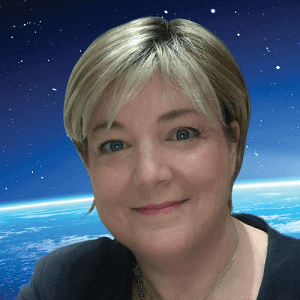 Matt invites Izzy House, a self-professed "Space Nerd" to talk about the new and exciting frontier of space, and how she is cooperating with space companies to share their stories with the public.
Izzy is the host of the Space Marketing Podcast, and also the MPN Network. She is also the author of the book, "Space Marketing: Competing in the New Commercial Space Industry."
So, how do you market outer space?
We probably know just a teeny-weeny little bit of what is happening in space, even as the launches get all the media attention.
In this podcast, Izzy lays out the development, research manufacturing, and medical advancements that are coming up as a result of exploring space.
There is a lot of research into zero gravity, which has touched the lives of many in various ways, but there is nobody ready to the story of how it all happens.
Huge changes are happening in the space industry. More than 70 countries can now count themselves as participants in the race for space dominance.
Marketing will soon become crucial as more companies enter the space business, competing for investors, business and contracts.
The book by Izzy is a great introduction to the marketing strategies and tactics that can be used through the lens of the space industry.
Izzy is on a mission; she wants to spread the word and get the public educated about the amazing potential of space, and what is currently happening in the skies above us.
Take time to listen to this exciting conversation about how Izzy is literally marketing space – the final frontier.
Matt Bailey – The Author
As we had mentioned earlier, Matt has authored three incredible books, and we shall take a brief look at each of them.
Internet Marketing: An Hour a Day – Published by Wiley/Sybex · Apr 10, 2011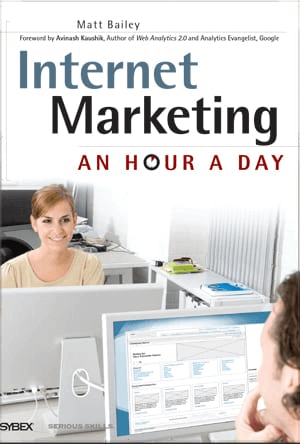 The book is available in both Kindle and Paperback versions.
The book offers a proven task-based method for crafting winning digital marketing campaigns.
If you have been looking for an actionable, day-to-day, DIY plan for succeeding in your digital marketing endeavors, then this is the perfect book for you.
The book is part of the popular "Hour-A-Day" series and provides you with step-by-step guides and transparent action plans concerning the crucial areas of successful digital marketing.
These are website optimization, search engine optimization, blogs, social media integration, and pay-per-click advertising strategies.
Most of all, the book will show you how you can use analytics effectively, enabling you to track and understand your results. This will enable you to make the best corrections when required.
Some of the major features of the book are:
A Step-by-step guide to help you craft, implement, and measure a digital marketing strategy.
Has a winning and empowering approach that has made the "Hour-a-Day" book series become top sellers.
Breaks down the tasks into bytes that can be accomplished in an hour, every day.
Key topics are laid out in step-by-step detail, including complex topics like website optimization, SEO, analytics, usability, blog integration, pay-per-lick strategies, and social media.
Help you drive traffic to your site, retain them there, and then convert them into loyal, happy customers.
This is truly a refreshing, roll-up-your-sleeves, practical guide.
Wired to be Wowed: Great Marketing Isn't an Accident – Published by Throne Publishing · Nov 28, 2015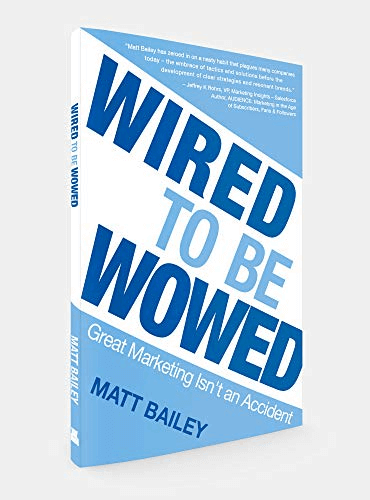 The book is available in both Kindle and Paperback versions.
Matt Bailey can be friendly and found in the heart of Hall of Fame City, which is also referred to as Canton, Ohio.
He is on a mission to carry on the legacy of his city as a best-selling author, trainer, speaker, and marketing expert.
This is a great book that carries on from where his previous book, listed above, left off.
The book will have you mulling over how your website is going to impact your business, and most crucially, how your target customer will be impacted.
The book helps you think about those crucial initial steps that you must take before launching an online business.
Teach New Dogs Old Tricks: How traditional sales techniques accelerate digital marketing – Published by Motivational Press · Apr 11, 2017
The book is available in both Paperback and Kindle formats.
Many people in the digital marketing world have exceptional roles. However, to be extraordinary in these roles, they have to understand the classic sales techniques that make amazing sales.
Through the application of these timeless truths to a new marketing medium, marketers can grasp the underlying techniques and leverage them in this digital world.
This is the book for you if you aim to be a powerful marketer in the digital age, by following these timeless tidbits of marketing.
Matt Bailey – On YouTube
Like many other well-known speakers and trainers, Matt Bailey has also created a YouTube channel, "Matt Bailey Says" where he shares some of his expertise with his audience.
Most of the videos on the channel are an extension of his podcast, so if you would rather watch them on YouTube, then this is a great place to connect.
Let us take a look at one of his videos, where he is speaking at a conference about site architecture.
How to Develop Site Architecture for Successful Online Marketing
In this video, you can watch the session, where Matt is presenting at SES NYC, on the topic of website architecture, design, and programming.
He goes ahead to give in-depth and crucial information at a level accessible to attendees of all levels, so they can have something to take away.
Matt says that no matter how eye-catching your website design is if it has poor architecture, then your efforts are in vain.
He says that if a site is not "crawlable" then it cannot be indexed.
The site architecture is the foundation of your website design and programming, and you have to fix the foundation before you can move on to fix other areas of the "house".
In his talk, he uses practical examples of sites like Target.com, and how they ended up being sued by the National Federation of the Blind.
Basically, the case centered around the fact that the website was not accessible to the blind, and this hampered their desire and right to purchase on the online store.
You should check out the video here, and see the specialized manner in which Matt bailey can break down complex issues so everyone can understand.
This is one of the powerful types of information dissemination that makes Matt such a powerful trainer, speaker, and presenter.
Matt Bailey – People Who Recommend Him
Matt Bailey has worked with very many people, as a trainer, speaker, and consultant. They have always been impressed by his knowledge of digital marketing, and the way he can disseminate that knowledge in an easy-to-understand manner.
Here are a few recommendations from some of the people that Matt has worked with in the past: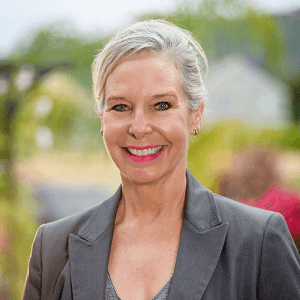 Leslie is the founder and principal of Freemont Peak Capital and was once Matt's client.
Leslie says that she was once a client of Matt's after she experienced him speak at a marketing conference. She testifies that he had a profound impact on her, due to his deep understanding of SEO, and the inspiring manner in which he taught those who were newbies to the topic.
After listening to him speak at this event, she approached him and signed up as one of his clients.
She says that in the vast sea of people who claim to be SEO experts, Matt has always stood out.
Although search engine algorithms are always changing the rules of SEO, Matt always has the most-recent information, which is a tough thing to do.
She continues to say that Matt can take all that technical knowledge, and then apply it to any online marketing scenario, in a simplified manner so that marketers and business owners can understand it and leverage it.
She recommends Matt as a gifted trainer, who is ethical in a business environment that requires a lot of trust.
Erik is a Senior Marketing Manager, Inbound at Fresenius Medical Care North America.
Erik has worked with Matt in the past, but they were in different companies.
Erik says that he attended a couple of seminars hosted by Matt, on the topics of internet marketing and SEO. He attests to the fact that Matt is a great speaker, who is very well-informed and talented in what he does.
He says that Matt is passionate about his job, and takes what he does very seriously.
Erik says that Matt can get people excited about internet marketing, even if they have no inkling about what it is all about.
Erik recommends going to see matt and discuss about internet marketing if you desire to learn from him and bring growth to your website or your company.
He says that he looks forward to the next seminar at which Matt will be speaking.
Candace is a co-founder at Artful Beast LLC and has worked with Matt in the past on the same team.
Candace says that she was very lucky to work as the development editor on Matt's book, "Internet Marketing: An Hour a Day".
She says that she looked forward to editing the chapters of the book. She goes on to attest that the material laid out in the book is easy to grasp, thanks to his approachable writing style.
In the book, he has presented illustrative examples which guarantee that the reader will get the best insights from the content of the book.
She goes on to say that Matt has a kind and relaxed demeanor, is always open to receiving suggestions, and goes the extra step to genuinely thank people for their suggestions.
She concludes by saying that she has worked with Matt for a year, and she hopes that she can collaborate with him on projects for many more years to come.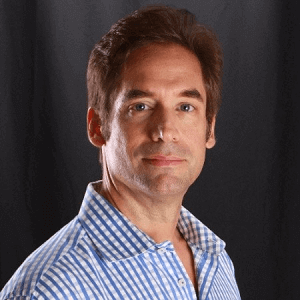 Stewart is an Adjunct Instructor at the Sorbonne School of Management, Department of Languages at the University of Paris I: Panthéon-Sorbonne.
Stewart was at one time a client of Matt's.
Stewart says that as a highly acclaimed contributor to conferences and training concerning Search Engines Strategies (SES). Matt has become known for creating profound training experiences that keep the attendees streaming back for more.
He has the uncanny ability to teach complex concepts with clarity, comprehension, and compassion, which is a truly reassuring and remarkable trait, in an industry that is constantly changing, and intrinsically unpredictable.
He concludes that having worked with Matt over the years. He is still impressed by the depth of authenticity and passion that Matt brings to everything that he does.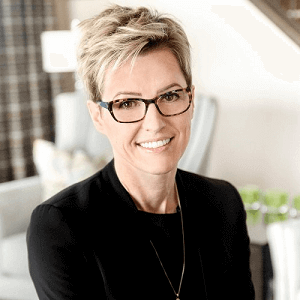 Karri is a Mortgage Broker at Axiom Mortgage Solutions and has worked with Matt in the past, albeit in different teams.
Karri says that she is incredibly proud of the fact that she has worked side-by-side with Matt and his team at SiteLogic on several projects.
She says that Matt continually pushes the bar higher and higher for all internet marketing professionals.
She attests to the fact that he has a straightforward, feet-on-the-ground, logical approach to creating success for his clients.
At the same time, as she says, Matt aims at nothing short of amazing when he is developing a web strategy, always looking to create a memorable experience for both his clients and the audience that they ultimately capture.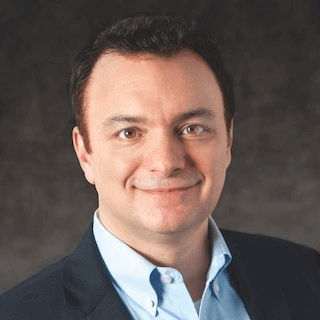 Chris is the Chief Marketing Officer for Tech Elevator and was at one time a client of Matt's.
Chris starts off by saying that Matt is the premier digital marketing professional. He says that the field has a short list of true experts and that Matt is one of the key people.
He says that Matt has vast expertise in social media optimization, search engine marketing, usability, and digital marketing as a whole.
He attests that Matt has a charisma that is more impressive than his knowledge of digital marketing, especially when he speaks in front of a large audience.
Matt has a dynamic style and deep understating of his material, which eventually makes him an effective consultant and speaker.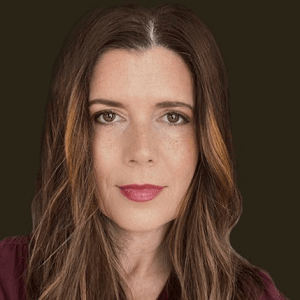 Kendall is a Founder and Principal at Influence Collective, LLC, and also a Partner at WIT Strategy.
Kendall says that Mat is the ruler of the sweet spot where a warm strategic presence and intellectual command come together.
He has a great understanding of the science, art, and craft that is the search engine of today. He also has an unmatched ability to bring it all to life in conversations, whether he is on the stage or in a boardroom.
She finalizes by saying that Matt has no peers when it comes to revealing all the most "Ah-Ha" principles of digital marketing, and getting them effectively into practice.
In Conclusion
The Story of Matt Bailey is one of dedication to giving people the power to market their companies, and themselves as individuals so they can make an indelible mark in their niches.
He is adept at making complex marketing topics, easy to understand. This is why he is sought after as a speaker and trainer.
If you want to get ahead as a marketer, then you should consider taking some of his courses, listening to his podcasts, or going out and attending one of his training sessions, or conferences.
If you have ever had the chance to interact with Matt Bailey, kindly share your experience with us in the comments section of this article.