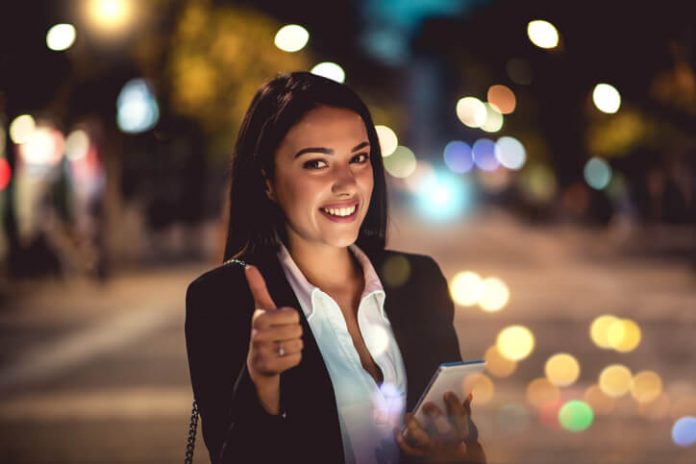 Online shopping has now gone social.
Many social media platforms are now embracing social commerce, enabling big and small companies to sell directly on social media.
The Covid-19 Pandemic has further put a strain on physical shopping at brick-and-mortar establishments, forcing most of them to adopt social commerce.
So, what does it mean for you as a business owner?
This article will look at what social commerce is, how it is currently working on social media platforms, and how you can make it work for your business.
What on Earth is Social Commerce?
Social Commerce is the process where businesses sell products and services directly from social media platforms.
This new model has pushed the boundaries of social media beyond its common role as a channel for discovery. Now Social media has become a channel for discovery and encourages users to make the purchase directly after the discovery has been made.
Every player agrees that social commerce has led to an increase in the revenue generated online, according to the State of Social Media Investment report.
The report estimates that every 8 out of 10 companies will be doing social commerce within the next three years.
In the year 2020, Pinterest, Instagram, and Facebook launched ingenious social commerce tools, which have helped retailers streamline the online shopping experience for people locked up due to the Pandemic.
With these features, businesses could create storefronts on social media, which could then be found organically or through advertisements.
What is the Difference between Social Commerce and eCommerce?
The Overall process of buying and selling products online is called eCommerce. This is a tried and tested method, but it can be difficult to implement at times.
Today, more than 50% of Internet users are using their mobile devices to browse for products and services to buy.
There is also a high rate of cart abandonment amongst mobile users. As people adopt the smaller screens for making purchases, there is a need to streamline the process, right?
This is where social commerce has come in to fill this gap. With social commerce, the drop-off points that lead to art abandonment are removed.
With social commerce, you can see a lovely polka dot dress on your Instagram feed, tap on the "Shop Now" button, and then complete the transaction right there within Instagram.
Or, maybe you might see a well-priced book as you are going through your Facebook feed, and then tap on the "Buy" button.
When the purchase is complete, you may then go ahead and troll the pictures of your cousin's, friend's ex-girlfriend's new baby without ever having to skip a beat.
Social media has brought a wide range of shopping opportunities, also called shopportunities on the platforms that people love to use the most.
Your business should be taking advantage of these shopportunities to increase revenue generation.
Is Social Commerce for You?
Now you might be asking yourself why you need to embrace social commerce, so we are going to give you some reasons to do so.
Social Commerce makes Shopping Social
Before the Pandemic struck, people would call each other up, and then go to the nearest mall and do some shopping together.
People lived going to a store, talking about a product or service, and then making a purchase based on their shared experience.
They would go and find that t-Shirt that looks the best on their niece, a handbag that is absolutely to die for, the best shampoo to use based on the review from the savvy new best friend that joined the group, etc.
With eCommerce, people don't have the opportunity to discuss a product before they buy it, but on social commerce, they can.
A product on Facebook can elicit a lot of comments and this will help people decide whether to hit the "Buy" button.
Social Commerce Eliminates Friction
With eCommerce, every click of the mouse is an opportunity to lose the interest of a potential customer.
The customers go from an advertisement to your website, to adding the product, to entering their credit card information, to hitting the checkout button…. A lot of time in which to lose a customer.
With Social Commerce, the product is there and the buy button is right there next to it, and once the purchase is made, the person can continue their social media journey without missing a step.
It is time you made the shopping experience faster and much more fun using social commerce.
Social Commerce has a Huge Earning Potential
Oh Yes, the numbers do not lie. According to research, social commerce sales are forecasted to be more than $735 billion in the next three years.
It only makes good sense that you bring the goods and services right where your potential customer loves spending their time.
81% of shoppers will spend time on Facebook and Instagram researching products and services and will purchase based on what people comment about them – it only makes sense that you offer them a chance to buy as soon as they are finished reading comments, right?
Social Commerce Gives You an Instant Focus Group
Apart from offering you a quick way of making sales to your potential customers, social commerce also allows you to collect feedback very quickly.
With your catalog out on social media, for people to look at and comment on, you will get information on what they like and what they hate right from social media.
You can use this nature to get input from your target audience when doing product development.
You can put up a mock picture of a product you are designing and get feedback from your potential customers before you invest in completing the design.
Social media gives you clarity from its data. You know exactly who your customers are, and you have the chance to talk to them through their comments and direct messages, giving them a personalized shopping experience.
Millennials and Gen Z Love Shopping on Social Media
If your products and services are targeted at people whose demographic lies between 18 to 34 years of age, then they are already vibrant within social media platforms, waiting to scroll and buy.
In the year 2019, 48% of Internet users made purchases through social media. The people within this demographic are still buying on social media and an extra 27% have indicated that they are willing to start buying on the platforms.
Social media is the modern mall, and it is time that you opened up shop on the sites.
Social Media allows for Hyper-targeting of your Main Audience
Given the ease of collecting customer data from social media, you have the opportunity to quickly tweak and target your advertising.
You can have specialized baby products sent directly to adoring parents who would love to purchase them for their children.
You can get specific products right in front of the main people you are targeting when using social commerce. There is no need to create landing pages for the products like traditional eCommerce requires.
Which Social commerce Platforms are the Best for You?
Today, only a handful of the leading social media platforms have adopted social commerce.
However, the interest and revenue generated are still growing and many more are looking at how they can allow people to buy directly from their platforms.
Here are some of the platforms offering social commerce on their sites.
Facebook Shops
Today, most businesses use Facebook pages to share company news, connect with their fans, and show off their new products and services.
If you are one of these companies, then you should be able to sell your fans a few products and services while you are at it.
Setting up a Facebook Shop is the way to go, and it is quite easy.
You can easily customize Facebook Shops to fit your brand.
You can easily choose which collections to set up as featured products and services.
You can then customize the images, fonts, and colors to fit your brand.
You can even import an existing catalog from your website.
People will be able to access your Facebook Shop from your Facebook Page, Instagram Shopping Ads, Instagram profile, or any shoppable stories and posts that you may have on Instagram.
When it comes to conversion, you can offer the customer the option of doing an in-app checkout, or opening up a conversation with your company on Messenger. You may also send them directly to your website.
One of the best features about Facebook Shops is that you can set up a test shop, so you can test it before you use it.
This is a great way to add items to your shop, and even test out the customer experience and get feedback that you can use.
Instagram Shops
60% of the people who use social media to discover products do so on Instagram, and this is why you should create an Instagram shop and tap into this customer base.
Your customers can buy products that you have featured in any of your videos and images on Instagram.
However, there is one small catch when using Instagram Shops; You must first have a Facebook shop set up – Your Instagram Shop will be pulling data from your Facebook Shop's catalog.
Instagram Business account holders can build a customized storefront page, which acts as a display for all the curated products that you want to sell.
Each product has a page of its own, with features, prices and detailed descriptions added.
Instagram Shop tags allow you to tag your products in all your stores and posts. Those based in the United States can also have a highlight which can be added in post captions and the bio.
For businesses and shops in the United States, customers can complete checkout using Facebook Pay, when buying from Instagram Shops.
If the customers are not in the United States, there are other checkout options available.
If you want to create an Instagram Shop, you must live in a region where the feature is allowed, and you must have an Instagram Business Account that is linked to your Facebook Page.
You must also comply with Instagram's commerce policies and merchant agreement.
Take note that Instagram Sops only sells products and not services.
Pinterest Shopping
The social commerce available on Pinterest is not a form of commerce in the strict form of the word.
With a Pinterest Business Account, you can create a "Product Pin", which you may then display in your Pinterest Shop. These pins were called Buyable Pins in the past.
What this means is that once you post a picture as a product Pin, then when customers click on it, they will be moved to another site where they can complete the purchase; there is no direct purchase on Pinterest.
The question then arises as to whether Pinterest is a great tool for helping businesses make sales to their audience.
The answer is Yes. 89% of people on Pinterest are looking for inspiration for making purchases of a new product.
Snapchat
Snapchat announced a closed beta launch of Brand Profiles in July 2020. One of the features of Brand profiles is a "Native Store" experience, which allows people to purchase right from Snapchat. The feature is powered by Shopify.
They tested this feature using 5 accounts of prominent influencers, namely, Kin Kardashian, Bhad Bhabie, Spencer Pratt, Shay Mitchell, and Kylie Jenner.
After the success of these new stores, Snapchat allowed a few other companies to set up Brand Profiles.
Very soon, there may be a lot of social commerce going on within Snapchat, especially given that the main demographic is young in age.
Tips and Tricks to Make the Best out of Social Commerce
Now that you have been bitten by the Social Commerce bug, how are you going to make sure that it is effective when you implement it?
Here are some tips and tricks that you can use to make your social commerce efforts fruitful.
Engage with your Followers
As with anything that should be successful on social media, engagement is a critical feature. Remember to be social and you will have a great impact using social commerce.
It is not enough to spend a lot of time and effort in creating a superb catalog, post it on social media, and then disappear.
You have to be there to answer questions posed by the people who see the catalog.
You should also add some content that makes you interesting and human.
If you do not have the manpower for this, then set up a chatbot that can help move people down the sales funnel in social commerce.
Listen Strategically
With social commerce, you have bought a front door seat to watch your customer's social experience. Make the most out of it.
Always be on the lookout for shares on your shop and the kind of comments that people make about your products and services. If any of the comments warrant a reply, please make sure you do reply.
This is a great way of offering customer service s when you see many people asking questions about your products and services.
One great way to do this is to use social listening tools to look for what people are saying about your products and services across various platforms.
You can also catch up on Industry trends and see how to leverage them on your social commerce shops.
Let people Create Reviews
93% of online shoppers have relied on a review in order to make a purchase decision. If people are happy with your products or services, let them help you in spreading the word, by creating reviews.
You can opt to create follow-up emails to people who make purchases, soliciting reviews which they can post as comments on your social commerce shops.
You can also offer incentives to customers when they make reviews sharing their experience with people who are as yet to try out the products or services on offer.
Remember that social proof is very important in all forms of commerce.
When people create positive reviews, post them on your social media feeds in an attractive manner.
One way to do this is to allow user-generated consent on your page. Customers can make videos and you can post them on your feed.
You may also create a carousel on your social shop showing several positive comments from your shoppers.
The idea is to let people know how great your products and services are, without looking like you are bragging.
Target Your Audience
There is a lot of data that you can gather from your social media pages that will allow you to get your shop in front of the right people.
This means that you must do your due diligence and identify your target audience, and also find out where they spend most of their time.
This way, you can adequately let them view your products and services, which will increase sales.
Reduce Friction Areas
It is common sense, the easier your purchase process is, the easier it will be for customers to make a purchase.
You have to identify moments of friction within the buying journey and get rid of them.
Make sure that your product descriptions cover and lingering questions.
Add Autofill capability to the checkout process.
Use a chatbot to answer questions whenever you are not available.
The smoother things are, the better the buyer experience and the better your sales volumes will be.
Watch Your Prices
Social commerce opens up a plethora of avenues for people to buy products and services.
We are talking about everyday things like clothing, toys, hobby items, etc.
Oddly enough, luxury items do not do well in social commerce.
The reason behind this is that there is a price that instantly screams, "Buy Me" on social media and another that makes customers shy away.
Consumers will be buying a product simply because of the image, and there is a risk threshold that they cannot pass.
This is why you must do your due diligence and check on what the best price is for your products to move on social media.
According to statistics from Shopify, a price tag of $70 and below is a great threshold that makes people buy on impulse. Any price above that and people will need more information before they can purchase.
What Should You Do Next?
Social Commerce, although one that is trending today, has been slow when it comes to implementation. So, what should you do next?
The first thing to do is weigh out whether social commerce is the best for your products and services.
Here are some of the facts that you should keep in mind when trying to figure out the way forward for your business.
Not everyone is adopting the notion of social commerce as yet. There is conflicting evidence as t this fact.
Decide whether social commerce is a high priority for your business at the moment. There is no rule that says that social commerce will affect your bottom line if you don't get into it right away.
Watch how the social commerce trend is developing and keep up with the features and possibilities it may offer your business.
You should conduct qualitative research to understand your target audience before you launch a social commerce store. Know what they like to buy, how they like to buy, etc.
Make sure that you understand the demographics of the social media sites that you are targeting for social commerce. Make sure that you choose the platform that is popular with your target demographics.
You must also consider using social media advertisements to promote social commerce if you decide to go run with it.
Learn how to optimize your social media stores.