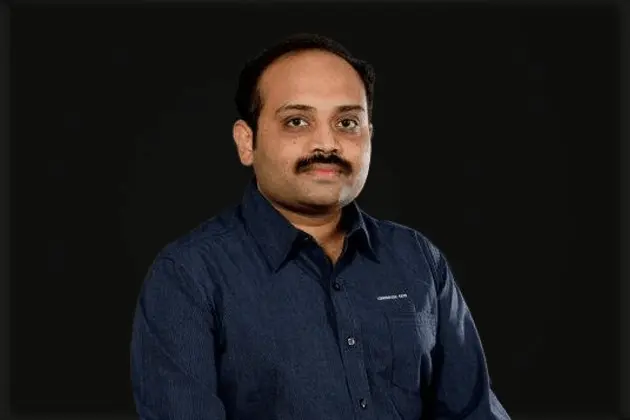 Do you love building things on the internet?
Do you feel like technology is your thing?
If you've answered yes to any of the above.
Then, you've come to the right place, my friend.
Today, we are going to talk about the story of a man who has changed the tech blogging revolution.
Can you guess who it is?
Yes, you guess it right.
Amit Agarwal, the founder of India's blogging revolution and his technology blog, Labnol.org.
Let's discover the amazing journey of the richest blogger in India.
The journey from a Computer Science Engineering at I.I.T. Roorkee to becoming India's first professional blogger.
A web geek
Amit belongs to a business family. He always to do something big in tech.
He is the founder of Labnol.org ( now Digital Inspiration) a technology blog.
The aim of blog is to help people to take advantage of technologies and save their time.
He is a very studious guy who ranks top in the class.
But he was not much interested in computers or engineering.
He loves to solve complex Mathematic problems and that was his favorite subject.
Since childhood, he loves to explore things on his own.
So, he decided to choose the engineering field as it was very flexible and help him to try out new things.
At that time, like other toppers in his class choose to do Computer Science engineering, so he also decided to do the same.
Just like we did, right?
And again he was one of the toppers in his batch.
But he was not much interested in coding like other guys.
He is curious to know about software installation.
This grabs his attention and he started exploring more about it.
Then, in 1999 he completed his graduation with a good academic performance.
Just after graduation, he joined ADP Inc.
He continued to work there with clients like Goldman Sachs and Meyll Lynch for five years.
Filled with curiosity and enthusiasm his work was recognized by the team.
And he was promoted to team leader in just two years.
This job gave him a lot of learnings like handling a team, dealing with clients, and making good relations with people.
Then, something happened.
Amit Agarwal, India's first professional tech blogger, on 16 years of building a content business (YourStory)
Amit's turning point in life
He quits his job in 2004 because he wanted to stay with a joint family in Agra.
He believes that staying with his joint family makes him happy.
Then he met with his friends who told him about blogging.
It was new for him.
But he explored it on the internet.
As he was very interested in the tech side.
He decided to choose blogging as a career.
Birth of Labnol
It was then he started blogging and founded Labnol.
But the journey was not that easy.
He finally purchased the domain and named his blog "Labnol."
There was no particular reason to choose the name but it was unique.
The interesting story is…
Whenever he went to any public function, people used to ask him a question.
What do you do for a living?
And he answered them, I do blogging.
As Amit recalls,
It was hard for people to believe that blogging can be a way to make a living.
Those people hardly understand what Amit was doing.
But…
He knows what he was doing.
He kept writing blogs because that's his passion.
And then a day comes…
When he wrote a blog related to HP printers that he purchased.
And guess what?
Surprisingly, people were reading his blog.
Questions were flooded.
The website traffic skyrocketed.
Even an Indian filter blog – Desipundit picked the content from Amit.
As a result, his reach increased.
And his tech blog became famous.
From that day, he decided to create tech-related posts that the audience loves to read.
Then, he also participated in blog camps held in various cities.
And they're also people noticed him because of his uniqueness.
As Amit recalls in one of the interviews,
I wake up in the morning always excited to work on my website. I enjoy what I'm doing. I don't feel like I'm working. It's like you get paid for your hobby.
Evolution of the Labnol
Over the years many things evolved and improved.
Earlier the blog content in the Labnol used to be text-based only.
But as more people are reading his tech blog because he was the only tech blogger at that time.
He started including visuals in his blog to provide a good user experience.
Now Labnol's blog is rich in media, video, audio, and animation.
Even more, the blog has tech tips, tutorials, and how-to guides.
Of course, long-form content is a common theme of Labnol's blogs.
As a result…
According to a report,  Labnol gets almost 3+ Million views in a month.
That's insane, right?!
He still continues to provide valuable content through his technology blog Digital Inspiration.
With now 17 years of Labnol, Amit Agarwal is the richest blogger in India and has been awarded several times by big companies like Google and Microsoft.
Awards & Milestones
Amit has been awarded by Google as Google Developer Expert and Google Cloud Champion Innovator for his technical expertise.
He has also worked with a big company like Microsoft, founded by Bill Gates.
And they awarded him the Most Valuable Professional award five years in a row. This was one of his greatest career achievements.
His blog Digital Inspiration won the Best Technology Blog award at Indiebloggies two times and also has been featured on the official Google Adsense blog.
Amit has also written an ebook called "The Most Useful Websites" in which he described the most valuable and undiscovered websites.
Hindustan Times calls him the "Founder of the Indian blogging revolution."
The Straits Times of Singapore mentions him as one of Asia's Blog Stars alongside Chinese actress Xu Jinglei.
While…
The Economic Times calls him an out-of-the-box-thinker.
And in 2010, he founded India Blog School which is a non-profit educational organization.
Popular Productivity tools
The tech company Digital Inspiration has developed amazing tools using the features of Google to maximize business productivity.
Some popular productivity tools developed by them have 10+ million installations.
Here are the popular Google add-ons: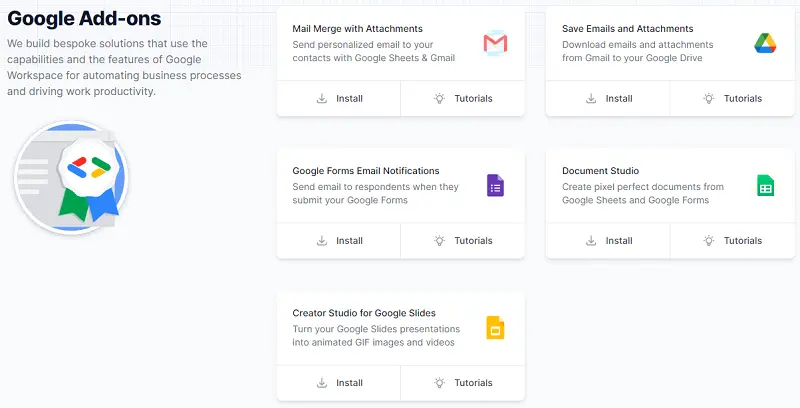 Featured in Big channels
Amit has written columns on personal technology for major publications including The Wall Street Journal (India), The Hindustan Times, and CNBC TVI8.
Even his tech company Digital Inspiration has worked on several projects with Airbus, LinkedIn, Disney, and the US Embassy.
Due to his extraordinary work, he was recognized by various channels and radio shows including CNN, BBC Radio, IBN, and NDTV.
Amit has also been featured in YourStory, Lifehacker, and BlogAdda.
Amit Agarwal Blogging Success Story at BlogAdda.
Amit's Net Worth
Amit Agarwal is estimated to have a monthly earning of $60000 or 5.5 crores per year approx. (Source).
But he is not much concerning about the money.
Because he considers himself a technologist at heart who love creating things.
He enjoys building apps and software for people that solve their problems.
20 Most Useful Blogging Tips From Amit Agarwal For Blogging Success
Life-Changing Advice From Amit Agarwal
1) Use 20-20-20 rule
Amit said that his eye physician suggested the 20-20-20 rule for people who spend too much time on screens all day and that works well.
Basically, the rule is every twenty minutes you spend on a screen, you should look at an object 20 feet away for a total of 20 seconds.
Amit recalls,
'The best ideas come when I am away from the screen because then I get time to think.'
2) Focus on what you know
Amit Agarwal always creates content based on his expertise and knowledge.
And that's what he advised people to do.
He advised, "Only focus on the area you are knowledgeable about. People are very smart to figure out the stuff you don't know. So write only what you know."
Most importantly, "Don't pretend to be something you don't know."
3) Consistency is the key
Whether you're starting a blog or newsletter or podcast.
Be consistent.
Because there is a reason your audience trusts you.
They are expecting something from you. Don't break the trust.
Provide them valuable regularly.
It could be once a week or a month.
But…
Make sure you are consistent with that.
4) Strong ethics
Having strong ethics on the internet is crucial.
His company's policy is that they never work with brands.
That's his ethic.
Does that mean you should also not work with brands?
No!
That's not what he meant to say.
His point is that if you work with brands, then be open and upfront.
Especially if financial terms are included, you should disclose them.
So, always have strong ethics.
5) Be Unique
Whether you're writing or creating something, try to put your own perspective, a different angle, and bring some uniqueness to it.
Because no one likes to read the same thing.
When people consume your content they should be like, Wow! I learn something new today.
That's how you stand out from the crowd and be unique.
Key Takeaway
Amit is considered the father of blogging.
He is an inspiration for bloggers and tech enthusiasts.
Amit Agarwal has proved that if you have a passion for something, you can build a dream life and make a living out of it.
We hope that this post has been an inspiration for you to continue your blogging journey.
We love hearing from our readers, and we are always looking to learn more about how we can inspire the next generation of bloggers!
Thank you for reading this post, and we hope to see you again soon.