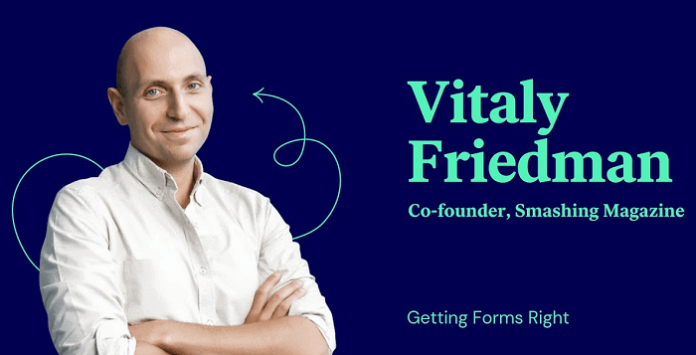 "Good design is about effective communication, not decorating at the expense of legibility" – Vitaly Friedman
An inspiring story of how a self-proclaimed geek influenced the web design and development industry.
Vitaly Friedman is a person who loves overcoming challenges and this characteristic has helped him build Smashing Magazine from humble beginnings.
Vitaly Friedman hails from Minsk in Belarus and studied mathematics and computer science in Germany,
This is where he discovered a newfound love for Writing, Typography, and Design.
For 6 years, he worked as a freelance designer and developer before he co-founded Smashing Magazine together with Sven Lennartz.
Smashing Magazine is a blog that gives insightful information to web designers and developers on the latest trends and technologies that are used to create exciting user experiences.
Vitaly has authored and co-authored most of the Smashing Books on web design and development, as we shall see later in this article.
Today, he travels around the world developing Smashing Memberships.
Vitaly Friedman Net Worth
Vitaly Friedman currently is estimated to be worth around $4 million and his website generates about $150,000 to $190,000 per month in revenues.
Smashing Magazine was started in 2009 and began curating the best blog and website designs on the Internet at the time.
The majority of the revenue generated on Smashing Magazine comes from advertising banners – the figures mentioned above do not consider affiliate marketing revenue.
Smashing Magazine has risen to be the go-to place for all matters related to website design and development.
Vitaly Friedman's childhood and early life
Vitaly Friedman was born on 8th February 1985 in Minsk, Republic of Belarus.
His life as a child was rather unspectacular, and the only things he loved doing were playing football with his brother Alex, and following his interest in computers.
He profoundly remembers that his school years passed by with nothing interesting to note, apart from the fact that he loved going to a group that emphasized natural science and math.
In this group, he formed real friendships and started developing the personality that has helped him immensely in the growth of Smashing Magazine.
At the age of 14, he published his first article in a weekly Belarusian newspaper that dealt with issues related to computers.
He then moved to Germany at the age of16, where life was not as he expected it to be.
He found people with a new mentality, a new lifestyle, and a new society.
He found life to be challenging and says that he suffered financially at this tie.
However, he was adamant and took the new lifestyle in his stride, and sought ways to develop his personality further.
He says that he developed a mentality of forgetting who he was, becoming a new person, and believes that he might be a different person in the future.
Today, he looks in the mirror and sees a person who has evolved over the years, with a new understanding of reality, has a whole lot of self-confidence, a desire for a good life, and a hope for a better future.
The Growth of Smashing Magazine
Smashing Magazine was co-founded by Vitaly Friedman and Sven Lennartz in the year 2006.
Lennartz was at the time the curator of the German web design blog named Dr. Web, which later became part of Smashing Magazine after independent publishers failed to purchase it in 2012.
Vitaly Friedman, at the time, was running a personal blog that gave information on web design trends, CSS, and typography.
After meeting up, the two decided to start smashing Magazine.
Today, Smashing Magazine is the umbrella that holds Smashing Magazine, Dr. web, and a new venture called Noupe.
Smashing Magazine also hosts conferences on web design all over North America and Europe called Smashing Conference.
There are four annual conferences in New York, Barcelona, San Francisco, and Freiburg. Each conference lasts for two days and features talks and workshops hosted by leaders in the industry, about web design trends and insights.
Some notable speakers who have graced these conferences includes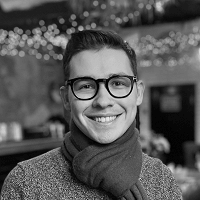 Ivan Akulov is a Google Developer Expert, web performance consultant, and full-stack software engineer. His web performance experience has helped hot startups and Fortune 500 companies like Google, Framer, and Appsmith. He currently runs the web performance consulting agency PerfPerfPerf.
Outside of work, Ivan has been digital-nomading since mid-2020. He enjoys exploring modern art, discovering lesser-known electronic and techno artists, and obsessing over serif typefaces.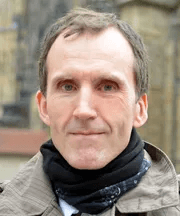 Gerry McGovern has developed Top Tasks, an information design framework that helps identify what truly matters to people, design an information architecture, and measure the ability of people to complete top tasks.
It was developed over a 15-year period and has been used more than 500 times. Microsoft, Cisco, NetApp, Toyota, IBM, the European Union, US, UK, Dutch, Canadian, Norwegian, and Irish governments have used it.
A highly regarded speaker, Gerry has spoken about designing simpler digital experiences in more than 40 countries. He has written eight books. His latest is called World Wide Waste: How digital is killing the planet and what to do about it.
The Irish Times has described Gerry as one of five visionaries who have had a major impact on the development of the Web. He has appeared on BBC, CNN and CNBC television, partaken in various radio shows, and featured in numerous print media publications. He is the founder of Customer Carewords, a consultancy that implements the Top Tasks framework.
Stéphanie Walter is a world renowned User Researcher and Designer. She focuses on enterprise UX, building user-centered, inclusive and accessible products and services. She helps clients deliver successful projects. She has been sharing her knowledge on her blog, in conferences and workshops. She discusses a wide range of topics: mobile UX, enterprise UX, cognitive biases to accessibility, inclusive design and designer-devrel.
You can follow her on social media for qualitative curated UX design content. In her day-to-day life, Stéphanie enjoys drawing, riding her bike in Luxembourg, exploring new recipes and playing video games. She's better at keeping her teammates alive in video games than her plants. But, she tries.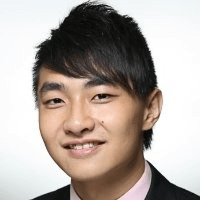 Zell Liew is a developer who loves to figure things out. He goes deep to figure out the principles and implementation details of the concepts he learns, and loves to share this through his courses (like Learn JavaScript, Mastering Responsive Typography) and Understanding Async JS. Over 100,000 developers a month learn through his blog where his publishes his findings.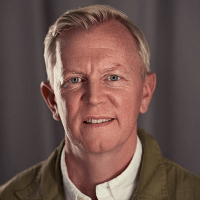 Aarron Walter is VP of design publishing at InVision, drawing upon fifteen years of experience running product teams and teaching design to help companies enact design best practices. Aarron founded the UX practice at MailChimp and helped grow the product from a few thousand users to more than 10 million.
His design guidance has helped the White House, the US Department of State, and dozens of major corporations, startups and venture capitalist firms. You'll find Aarron sharing thoughts about design on Twitter @aarron, and as the cohost of the Webby nominated Design Better podcast.
In December 2017, Rachel Andrew was named as the editor-in-chief of the online magazine, replacing Vitaly, who took up other duties to promote the company through the Smashing Memberships program.
Smashing magazine has a staggering 3 million unique views each month, more than a million Twitter followers, over 295,000 Facebook fans, 252,000 Feedly subscribers, and 230,000 people subscribed to their newsletter.
According to Huffington Post, Smashing Magazine is one of the preferred places for web developers to find work.
Smashing Magazine provides well-written content on a wide range of topics such as User Experience, Graphic Design, and web design, and the targeted audience is advanced web designers and developers.
Smashing Magazine also has a bookstore, known as Smashing Library, with more than 60 eBooks on web design.
One can find books on best practices and coding techniques and a wide range of books on all matters related to web design and development.
Important Personal Events of Vitaly Friedman
In 1998 – 1999, Vitaly Friedman is introduced to the Internet by a friend. At the time, he was just trying to figure out what he would do with his life – he had no career prospects ahead of him.
He felt inspired by the fact that he could publish content for free and let everyone read it.
He started a free blog, and that soon mushroomed into a full-time hobby writing about web design and development.
This interest blossomed into Smashing Magazine.
Awards and Achievements of Vitaly Friedman
In 2008, Smashing Magazine won an award in the "Best Blog" category of the .net Awards.
In 2010, Smashing Magazine also won the Shorty Awards for being a notable contributor to the web design industry.
Notable YouTube Appearances of Vitaly Friedman
Bringing Personality Back To The Web
This is a talk that Vitaly Friedman gave at an Awwwards Conference in New York, where he talked about his strategy for bringing back personality to web design, to make the experience more humane.
He stresses how one should not fall into the shady world of privacy and further demonstrates the unsavory eCommerce tricks that one should look for.
He goes on to make a funny quote:
"In the Terms and Conditions, they have a clause where you agree to sign your firstborn child to them for the duration of eternity right because nobody reads these Terms and Conditions, people can write whatever they want in them."
This is one page that people should take notice of when browsing the Internet.
Designing Humane Web Experiences
This is another interesting talk that he gave at the Tokyo Awwwards Conference, where he lectures about the need to break free from the boredom associated with generic web layouts.
He shares some insights into ways to design UX and UI strategies that help create humane, accessible brand experiences, which bring about a higher ROI.
Notable Publications by Vitaly Friedman
Successful Freelancing For Web Designers (2010) – This is a book that deals more with the business of web design and not the design process per se. It goes on to show the tasks that you should follow to build a great web design business.
Psychology of Web Design (2012) – this book goes on to explore the psychology behind creating a web design that people will love. This is a common topic when it comes to choosing the layout, color scheme, and typography of a website or blog.
The Smashing Book (2013) – This is an all-inclusive book about web design, which covers topics such as User Interface Design, CSS Layout, Typography, Usability, Color, Optimization, Conversions, and how to make a remarkable brand with web design.
New Perspective on Web Design (2013) – This book looks at the practical aspect of web design. It goes on to show that what looks good in theory might not be great when put into practice. It explores smart strategies from real examples and time-saving techniques for a web designer or developer to follow.
Global advice that Vitaly Friedman shares:
"Good design is about effective communication, not decorating at the expense of legibility"
This is great advice to all new and experienced web designers and developers. Today, some designers still don't understand the importance of the user experience.
Google has now started using user experience as a primary ranking factor, so designers and developers must strive to make information easily accessible, rather than think of the bells and whistles of a website or blog.
"For me, it was important to make sure that my signature stands for something. It wasn't about the money or recognition or certain achievements, but rather it was very important for me to make sure that every single thing that I do means something"
From this quote, one can derive the advice of doing something that matters, first, before you think of the monetary value. In today's blogging world, only those who provide value first, are succeeding.
You should not think of the monetization of your efforts before you think of the value you are providing first.
In conclusion
Vitaly Friedman is a person who took his passion for computers and created a thriving business from it.
At first, it was not easy, and he says that he led a thrifty life when he first moved to Germany.
However, he has used his knowledge and tenacious character to build one of the top blogs when it comes to matters of web design and development.
From his blog, other spin-off businesses were created, including the Smashing Library, The Smashing Books, and the Smashing Memberships Program.
The takeaway from this article is that you have to use your knowledge and passion for your niche, to provide a product or service that your audience loves, and you will be able to create a thriving business from your endeavors.
It also shows how you can create other businesses around your main niche, to address the sub-niche issues that are specific to narrower audiences within your main audience pool.