There are so many business people out there who struggle to bring their businesses to a level of profitability that can be considered to be successful.
It is not that they have picked the wrong business niche, but it is perhaps because of the way they go about marketing their business on the Internet.
Anyone can make a successful business in any niche, against all odds.
The story of Lilach Bullock is one that amazes everyone who gets to hear it.
It is a story about a girl, who many said would end up living a drab life, who overcame all these perceptions to become one of the top digital and social media marketing experts in the world, and build a top-notch business, Lilach Bullock Limited.
When you read about her story, you will wonder what is setting you back from achieving your goals.
Lilach Bullock is an example of success against a huge tide of bias against her.
She has not only succeeded in growing a successful business but has committed herself to help others, perhaps like yourself, to reach for the stars and succeed in their endeavors too.
Here is a look at the life of Lilach Bullock, how she has helped many people succeed, and the business that she built in the process.
OUR RECOMMENDATIONS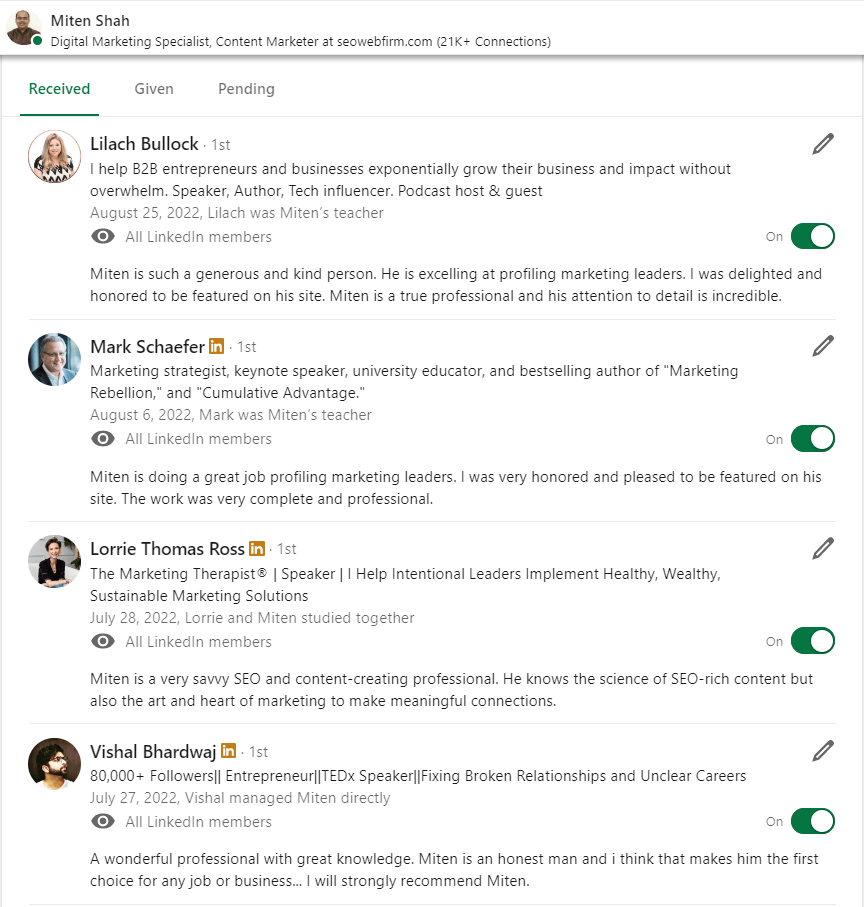 A Brief Overview of the Life and Times of Lilach Bullock
The Story of Lilach Bullock is inspiring, to say the least.
Hers is a story of someone who epitomizes the saying, "Make Lemonade out of Lemons".
When describing herself, Lilach says that her story is not "earth-shatteringly dramatic", but when you get to know about her, you realize that this is somewhat an understatement.
Lilach Bullock was adopted by her father, which as she says, made her feel "…both loved and weirdly different".
She was bullied while in school for being Jewish, which molded her into a "classic shy wallflower".
Nobody was able to pronounce her name properly, which has now made her stand out among many people in her profession.
Since she was a non-academic girl whose teachers said "… didn't have much talent", she was not-so-subtly pushed towards becoming a secretary or taking a beauty course.
All of these factors left her a young, quest, unconfident, different girl, who felt that she did not fit in anywhere.
However, a little voice at the back of her mind kept saying, "You can be much more, Lilach!!"
If at this point you would have expected a huge "Aha!" moment for Lilach, then you are pretty wrong.
Lilach went on to Secretarial school, as she was advised. Although the job was not considered "cool", it gave her a lot of useful skills, which she used to land a job as a training manager.
It was at this time that she was able to travel around the world, work in various countries, and meet a bunch of amazing people.
She says that she "… can't sneeze at her secretarial job".
At this point, Lilach went through a life-changing event.
She gave birth to her daughter!
Becoming a mum was amazing, and life-changing all on its own, but one part of the experience kicked off her trajectory into who she is today.
The company she worked for, would not give her more time to tend to her little girl.
They refused to let her work on a part-time basis.
The little voice that kept telling her that she could be better suddenly became louder.
Lilach quit her job and started her own business, as a virtual Personal Assistant.
Within 2 years, Lilach has several offices, employed a full-time team of people, and had even visited Number 10 Downing Street as part of the Best Mumpreneur of the year award.
Eventually, she sold the PA business, but she still wanted to do a lot more, so she started coaching others on how to do what she had done as a PA.
She started coaching people on how to use that knowledge to improve the performance of their businesses.
She then found out that she loved helping people attain their dreams.
And from that time, 17 years down the line, she is one of the top social media marketing coaches in the world.
Lilach Bullock is an awesome business coach, and her story is quite inspiring. If you would love to read her full story, click here and see how she overcame the hurdles in her life to become a successful Mumpreneur.
How I Learned to Overcome The Fear of Not Being Liked | Lilach Bullock | TEDxBolton
Lilach Bullock: Education, Licenses & Certifications
Lilach Bullock has studied business administration and has earned several certifications and awards. Here is a summary of her education history and certifications.
Harrow Weald College, Middlesex
Lilach joined the Harrow Weald College in Middlesex in 1989 and received a distinction in Secretarial & Business Administration in 1990 when she graduated.
Elm Park College, Middlesex
Lilach progressed to Elm Park College in Middlesex in 1990, to further her education in Business Administration, graduating with distinction, in 1992.
When it comes to honors and awards Lilach has gathered quite a number over the years. All these awards are associated with her company, Lilach Bullock Limited.
Oracle Social Influencer of Europe
Career Experts No 1 Digital Marketing Influencer
Global Championship Award for Outstanding Contributions and Leadership in Business
Forbes Top 20 Women Influencers
Best Mumpreneur of the Year
The Career Path of Lilach Bullock
Although Lilach trained as a Secretary, she also got some training in Business Administration, which helped her to work her way up into managerial positions. From there she transformed into a solopreneur, a decision that has made her a leading digital marketing expert.
Here is a look at how Lilach's career developed.
Food Alert Ltd
Between August 2002 and July 2004, Lilach worked as the Training Manager for Food Alert Ltd., a leading specialist in Health & Safety and Food Hygiene in the United Kingdom.
She was tasked with the smooth running of all training courses and examinations that the organization provided to public and private sectors, as well as individuals.
Her duties included:
Liaising with trainers and examining bodies, HR departments, and Catering Managers.
Managing the training diary.
Handling all training enquiries.
Producing weekly reports showing the training statistics.
Writing copy for print advertisements.
Her achievements at the organization included:
Creating strong relationships with current and new clients.
Developing new business such as the Hilton Metropole and Ikea.
All in all her efforts resulted in building trust and continued recommendations for Food Alert Ltd., in a highly competitive market.
AskLilach Ltd.
In October 2006, Lilach Bullock started her own PA company, AskLilach Ltd.
Lilach started the company on her own, but it soon grew into a business with several offices supported by a team of able assistants.
The company grew and started offering traditional PA and administrative services, combined with event management and marketing, business training and coaching, and website design.
In June 2009, she sold the company and moved on to greater things.
In March 2010, Lilach founded Social Able, a social media marketing agency.
Many companies have a clear vision of what they want to achieve on social media. Sad to say, others do not know, and this is where Social Able comes in.
Social Able is a company that offers social media consultancy services where they provide everything from social media management to in-house training, social media marketing, and strategic planning.
The company focuses on creative, innovative, and effective social media marketing solutions.
The services range from listening and monitoring to full social engagement and creating and managing a strategy that works well for your brand.
Social Able does not just preach social media; they practice it too, which means they can use their community to grow your brand.
Every business is unique, so you must get the right social media package that suits your business so that you get the best returns out of your efforts.
Social Able can give you the right package that is flexible enough to suit all your needs.
Social Able examines your business, and your short- and long-term goals, so they can offer you advice on the best social media platforms to use, and the right approach for your business.
Lilach Bullock stopped working directly for Social Able in 2016, to form yet another company, which she is running to this date.
In the year 2016, Lilach formed Lilach Bullock Limited.
The business is a consultancy for people who are struggling with growing their business to get the results that they desire.
With over 15 years of experience, and having worked with hundreds of businesses, and helping them identify problems, and find the right solutions, Lilah knows exactly what you need to realize your goals.
For New Entrepreneurs:
Many new entrepreneurs come to Lilach because they have no inkling of how to attract high-paying clients.
Their main problem is the lack of a clear marketing strategy, including not knowing the niche, audience, offerings, and being able to charge what they are worth… and perhaps more!
For Established Entrepreneurs:
Many established entrepreneurs come to Lilach because they are unable to scale and grow their client numbers and the revenue they collect, beyond a certain ceiling.
The Solutions:
Lilach Bullock Limited offers business coaching to equip you with a great business mindset and marketing knowledge that you need to attract high-paying clients and get paid what you are worth.
How does the company do this?
They take a look at your business model, define your main objective, and come up with the best way forward, so you can get from where you are at, to where you want to be. They do this using proven strategies that Lilah has used herself in growing her own business.
Given her charming British accent, Lilach can command a powerful stage presence and recognition as a top digital and content marketer.
She appears on the Forbes Top 20 Women Social Media Influencers list.
She was named the Social Influencer of Europe by Oracle.
She has also spoken at many conferences all over the world and been featured in top publications such as Forbes, TNW, Alexa, and Twitter, to name a few.
Writer of note
Contributing Author Convince and Convert
Apart from running her business blog on her site, Lilach Bullock has been an avid writer on some of the top digital marketing blogs, as well as online magazines.
She has written several blogs for convince and convert, covering a wide range of digital marketing topics, directed mainly at how to get customers for your business.
You can check out this link to see some of the works that she has written on the site.
Contributing Author Forbes
To add to her accolades as a renowned writer, Lilach is also a contributing author at Forbes.
You can check out this link to see several articles that she has contributed to this respectable publication over the years.
How To Measure Your Social Media Success | Simplilearn Webinar By Lilach Bullock
Lilach Bullock Publications
Lilach Bullock has also co-authored two books:
Images That Influence – May 11th, 2012
The book is available in the Kindle version.
Lilach Bullock co-authored the book, "Images That Influence", with Sarah Arrow, the founder of the Online Visibility Academy…
At the time, in 2012, the online world had started becoming more visual, with people preferring content that had images and videos.
She poses a question, asking whether you can remember a time when the Internet was just text and news boards.
Over time, the world became more visual, and these images became important in digital marketing.
One can say that this importance has continued to grow into what it is today.
Images can win the hearts of customers, influence their most important buying decisions, and change even the strongest of minds.
So how do digital marketers use images to build business brands and gain influence?
The book goes through the importance of images in an online world that is highly visual when it comes to making buying decisions.
A great picture can sell a product much better than a lousy one.
You can check out the book, and get more insights on how to use images in creating a successful brand.
Maximize Your Social: A One-Stop Guide to Building a Social Media Strategy for Marketing and Business Success – September 23rd, 2013.
Lilach Bullock co-authored this book, together with Neal Schaffer and five others.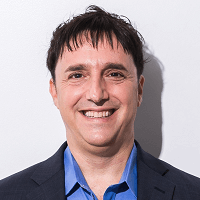 The book is available in Kindle, Audiobook, Hardcover, and Audio CD formats.
Many companies do not have a strategic approach to social media today. Other companies fail to analyze how effective they are at social media, a critical component of leveraging any social media strategy.
Before a company starts spending money and time on social media marketing, it should have an internal plan that is understood by everyone.
Maximize Your Social gives businesses a clear vision of what they need to do to create, and implement, their social media for a business road map.
This is a book that offers:
An explanation of the evolution of social media and why it is crucial to have a social media strategy.
Shows the preparation for, mechanics of, and maintenance of a powerful social media strategy.
This is a book that will guide you to mastery of social media marketing strategies, which will save you a lot of time and money, that you would spend getting a social media consultant.
Lilach Bullock on Social Media
As a social media marketing expert, it is only sensible that Lilach would have a thriving life on social media.
Let us look at how she has produced content and built a thriving community within social media circles.
The Lilach Bullock Show – A Tasty and Insightful Podcast
Lilach Bullock also has a podcast, where she interviews leading experts in the realm of digital marketing. The show is well constructed and gives you insights into how you can propel your business to astronomic heights on the Internet.
It is time to draw out your notepad, a notes app, or a recorder because you will learn a lot from this show.
The Lilach Bullock show always features:
Lilach Bullock, the straight-talking, no-BS solopreneur with a brain that is wired for business success.
A Special Guest, who is always a successful entrepreneur and who is willing to spill bucketloads of insider secrets about their businesses that you can snatch and run with right away.
If you feel like you are short on time, with looming deadlines, and your spouse has forgotten your face, then you may feel like it is a waste of your precious time to listen to this podcast…, but hold it all in.
This is a podcast that you do not want to miss, if you really want to perform better in your business, without sending too much time away from your family and other important events in your life.
Let us look at a few of the podcasts and what they have to offer.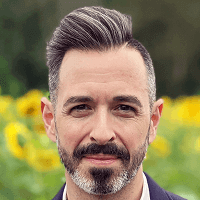 In this episode, Lilach interviews Rand Fishkin, the co-founder of Moz and SparkToro, on why you should try as much as possible to avoid venture capital. Rand also talks about the most effective ways to raise funds and goes on to spill the beans on why SparkToro is more successful than Moz.
People are always looking at raising funds and stressed out about how the money is used, and how long it will take to get a return on the money.
This situation makes people think less about developing their core products. They spend less time seeking ways to market their business.
There is extreme income equality in the capital venture model.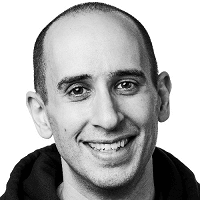 In this episode, Lilach Bullock speaks to Evan Carmichael who talks about how to grow a dedicated following on YouTube.
They also explore how to boost your mindset and skillset for success.
Evan then goes on to talk about his book, "Built to Serve".
Just who is Evan Carmichael?
Evan is a successful entrepreneur who started doing business when he was still in his teens… At the age of 19, he built and sold a biotech software company.
He was a venture capitalist at the age of 22, raising funds between $500,000 to $15,000,000.
Today, he runs a successful YouTube channel for entrepreneurs with more than 2 million subscribers. He has also written 4 books and is an international speaker.
This is why you should listen to the podcast and learn more from this amazing entrepreneur.
In this exciting episode, Lilach Bullock gives you 99 tips on how to generate leads in your business.
Many people ask her, on a daily basis, how they can generate more leads for their business.
She explains the process of lead generation succinctly as, "… the process of attracting and converting prospects to nurture them into making decisions with your brand…"
She then goes on to lay out several tips, some of which you may or may not know on how to generate leads so you can build your customer base.
This is definitely an episode that you should listen to if generating leads is the Achilles Heel of your business.
The tips are straight and to the point, making it easy for you to implement them in your digital marketing campaigns.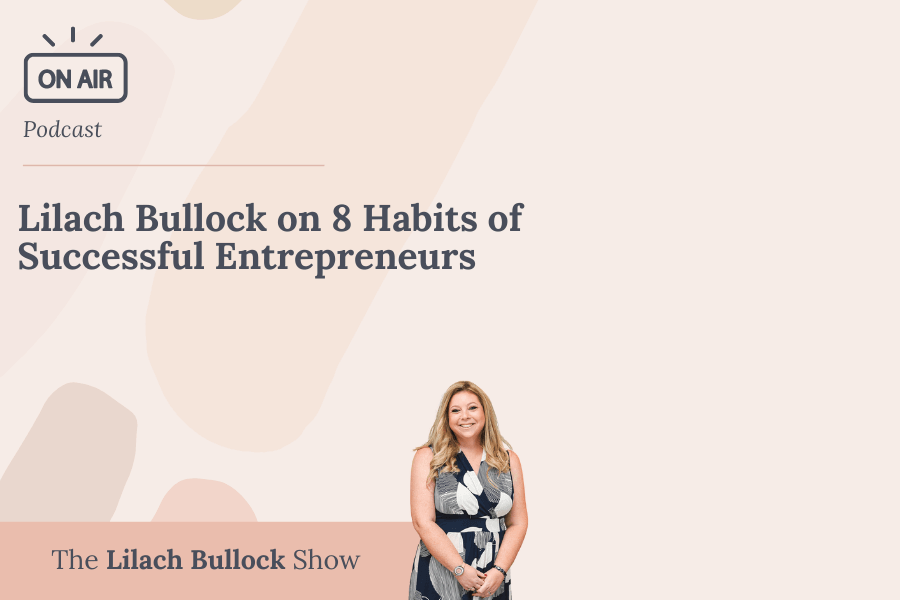 In this episode, Lilach Bullock explores what makes successful people tick. She looks at what their usual habits are, and then explores where these habits are related, in any way, to the successes that they have realized.
Have you ever wondered about what makes people successful? Do they have the same characteristics, or is it about having the same level of know-how? Is it because they know the right people, or is there something more about them that makes them successful?
Definitely, not all successful people will have the same kinds of lifestyles, or operate within the same business niches. Therefore, there has to be something that they have in common, that makes them very successful in their individual fields of business.
This is an episode that you need to listen to, no matter what kind of business you are running. There are certain habits that you need to cultivate in order to be successful.
In this episode, Lilach Bullock hosts Madalyn Sklar, a top Twitter expert, and the duo talks about the past, present, and future of Twitter.
They also discuss how you can set yourself up on the platform to get the best ROI. They also discuss why some businesses are more successful than others when marketing on Twitter.
If you are having a hard time marketing your business on Twitter, then this is an episode that you should listen to.
The way the discussion flows, you will end up understanding Twitter in a way that makes it easy for you to get loyal followers on Twitter who will convert into paying customers.
Lilach Bullock on Facebook
Magnificent Marketing & Mindset for Coaches, experts, and Service Providers
This is a private Facebook community, where experts, coaches, and service providers come together to discuss matters relevant to entrepreneurial success.
If you are serious about taking your business to the next level, then this is a community that you should join.
You will get to learn more from the experts who post regularly in the group.
You will learn how to navigate the maze of entrepreneurship, hear from those who have done it before and succeeded, and a lot more.
Click here to go to the Facebook group and join up.
After working with many people and helping them get a foot up in the social media marketing world, Lilach has earned a lot of praise and recommendations in the process.
Here is a sampling of some of the people who gave Lilach glowing recommendations.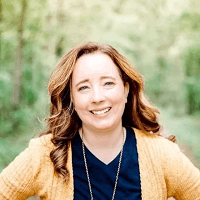 Tonia is a Life Coach and Career Development Expert and was once a client of Lilach's.
Tonia recalls that at one time, she was ready to throw in the towel and give up. She felt that she was completely stuck, and there was nothing she could do to bring along any measurable change.
She was trapped in working in a job that no longer excited her.
This is when she came across Lilach Bullock in one of the Facebook groups that she followed, and she is truly glad that she did.
Within a couple of months, Lilach had helped Tonia take her business further than any of the previous business coaches that she had used for about a year and a half.
Tonia says that Lilach helped her lay the foundation for her business, and she soon started reaping the rewards of the hard work that she had invested in the business.
Tonia says that Lilach does not sugar-coat her words, or tell you what you want to hear.
Lilach kept on prodding her and calling her out, and she soon became clearer about the transformation that she needed to take her clients through.
Lilach took Tonia through the process of delving deep into her messaging, in order to help her dream clients.
After working with her for two months, she became a totally different person – more assertive, confident, and capable.
Tonia recommends Lilach to anyone who may be feeling stuck, or ready to level up their business. She says that Lilach will continue working with you until you get to where you want your business to be.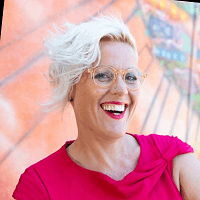 Jo Saunders is a LinkedIn expert, and likes to call herself "The LinkedIn Demystifier".
She is the founder of Wildfire Social Marketing, and she was once a client of Lilach's.
In giving a recommendation for Lilach, Jo first explains why and how she got to work with Lilach.
Jo is a LinkedIn specialist who delves deep into the platform and sees how clients can use LinkedIn to meet their goals.
She had come up with her own methodology, but it was challenging since there were so many things competing for her attention at the time.
She knew that she wanted more, and was very confident in her expertise, but she still needed guidance and insights, on what she could achieve, and how she would get there.
For many years, Jo had been following and watching Lilach build her own influence and authority within the social media world, and turn into the business leader she is now.
Jo knew that she could learn a lot from Lilach, a go-getter who was well respected. Lilach is super-focused, disciplined, and obsessed with productivity.
Jo knew she had to learn from Lilach to augment her business.
Jo realized that she can be an impediment to her own success. Being a creator, she loves to create, which also includes processes and systems.
However, she tends to over-analyze and over-complicate things, which eventually leads to a sense of being overwhelmed.
Lilach has a no-nonsense approach, and always shares her systems to provide a great and simple place to start. She also focuses on what is holding people back; what is the overall mindset.
Lilach challenged Jo to say "No" more times and to question every "Yes" that she makes. She should prioritize herself and create good habits.
It is a journey, but success and change require deep belief in oneself, good habits, and clear steps to get there.
Jo recommends that if you are overwhelmed and feeling stuck, or your business seems to have stalled, then you should speak to Lilach. You should be prepared to be challenged on every level, but of more importance, be prepared to be truly magnificent in your business.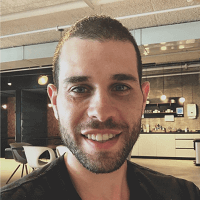 Jacob Elbaum is the founder of Shivook, an eCommerce Conversion Rate Optimization (CRO) company.
Jacob was at one time a client of Lilach's.
Jacob and his partner, Lior, had a startup consultation call with Lilach. They had just started an Instagram marketing agency, and although they were well-versed with Instagram marketing, they lacked a good sense of business direction.
They did not have a plan for the sustainable growth of the business over time.
After the call with Lilach, the duo overhauled their business. They turned it around.
They managed to get a lot of insights from Lilach, who had a lot more experience in the field they were working in.
Every word she told them was on point, and they could tell that she really understood the market in which she consults.
She went ahead to give them advice on where they should and could take their business over the next few months and years, which Jacob believed, was to be the game changer for their business.
Jacob recommends that if you are sitting on the fence, for whatever reason, about consulting with Lilach, then he can attest that their meeting with her was priceless. He says that if you want help in boosting your business, Lilach is the person to see.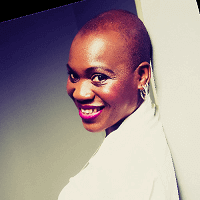 Ola is the Head of Programs Transformation & Delivery at NHS England and Improvements and was once a client of Lilach's.
Ola says that Lilach is not an ordinary social media exert. The fact that she knows her stuff is what sets her apart from others in her field, and she can prove it works in her own results.
Lilach has a website listed as one of the top 10 globally, by social media commentators, and she has more than 60,000 Twitter followers.
However, the thing that makes Lilach stand out, is her openness and honesty.
Instead of telling you what you want to hear, and then taking your money, as had happened to Ola several times with other "Experts", Lilach is very clear about what it will take you to make a difference in your business, even when it sounds like a lot of hard work.
Ola says that she now feels like she is on track to using social media to grow her business, thanks to Lilach.
Ola truly appreciates that Lilach told her at the onset that there is no such thing as an overnight success because she (Ola) did not mind hard work.
Ola says that working hard at what you know is going to make a difference, is a much better business strategy than working easy, while implementing things that will not.
Ola says that one of the things that business owners really need today is an honest, clear, results-driven approach, and that is exactly what you will get when you work with Lilach.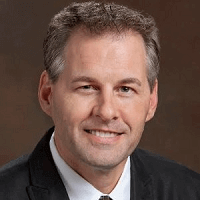 Jordan Walsh is the Creative Director at Colling Media, a digital marketing and advertising agency, and was once a client of Lilach's.
Jordan says that there are a lot of people out there, who claim to know a lot about social media marketing, SEO, and how to promote websites.
He went through 12 "experts" before he eventually connected with Lilach, who he found to be the most helpful and qualified.
Jordan was looking for help with his blog and was looking for someone to guide him with tips and tricks to increase traffic to his site.
Lilach turned out to be as advertised.
Lilach is professional and patient, and above all, a very easy person to talk to; a person who is willing to share.
These are very rare traits today.
Jordan concludes his recommendation by saying that Lilach took him to a higher level of how sites work, and how to get the best out of his blog. He is grateful for her energy and willingness to show him, an old dog, new tricks.
Rob King is a Senior Vice President of Sales at Userlane, and worked with Lilach in the past, although at different companies.
Rob says that Lilach has an incredible talent for identifying how a company discovers and effectively targets its customers.
When working with a tech company, regardless of the business size, she can quickly highlight where the company can extend its reach.
Rob goes on to say that Lilach has exceptional experience in both social media marketing and internet (digital) marketing.
She humbly dismisses the "celebrity" status and instead, employs a fun and personable attitude with her clients.
Robs finalizes his recommendation by saying that Lilach's professionalism and results are twinned with a true interest in motivations and people.
There is never a dull moment when you are working with Lilach.
In conclusion
All-in-all, Lilach Bullock has built a wide-ranging business. She is an inviting, promising, and informed personality.
Lilach believes in presenting herself well to her clients and this should serve as an example to you.
She has proven herself to be an established digital and social marketing and networking expert, with the uncanny ability to turn around, even the most desperate of cases.
She provides insightful advice for healthy businesses so they can thrive and leap to the next level.
Why should you continue to wallow in your problems, when you can reach t to Lilach for effective help?
Lilach can help you navigate the murky waters of modern-day entrepreneurship.
She makes it her job to stay current, and will help you keep a step ahead of your competitors.
If you want lasting results, the Lilach is your best option.