Take a moment to ask yourself a simple question!!
In today's digital world…, do you really need a business card?
Well, as you mull over that question at the back of your mind, let us take a look at a somewhat new concept, known as the Brand SERP.
If you have a rudimentary understanding of digital marketing, you know that the term SERP refers to the Search Engine Results Page, where results are displayed based on the keywords that you use.
When your audience Googles your brand name, the SERP that they see is called a Brand SERP, and that is your new business card.
Aha! Now you can see where the question about whether you need a business card for you and/or your business comes in, right?
Everyone who sees your new "Google business card" is crucial to your business, because they determine your bottom line.
Think about the current clients, partners, investors, journalists, targeted prospects, and more…, who you want to interact with in your line of work; If you want any of them to take you seriously, then you need to show them that your Brand SERP reflects your brand message to the hilt.
Your brand SERP should be:
Accurate: The information therein should be complete, correct, and up to date.
Positive: You must put your best foot forward and give a great first impression right from the get-go.
Convincing: You must portray your brand as one that people want to do business with.
So, how do you go about crafting a powerful brand SERP?
This is where Jason Barnard, also known as the "Brand SERP Guy" comes in.
He has the knowledge and experience to make sure that your Brand SERP, or Google Business Card, stands out and instills confidence in everyone who sees it, so they can interact with your business, in the manner that you desire.
OUR RECOMMENDATIONS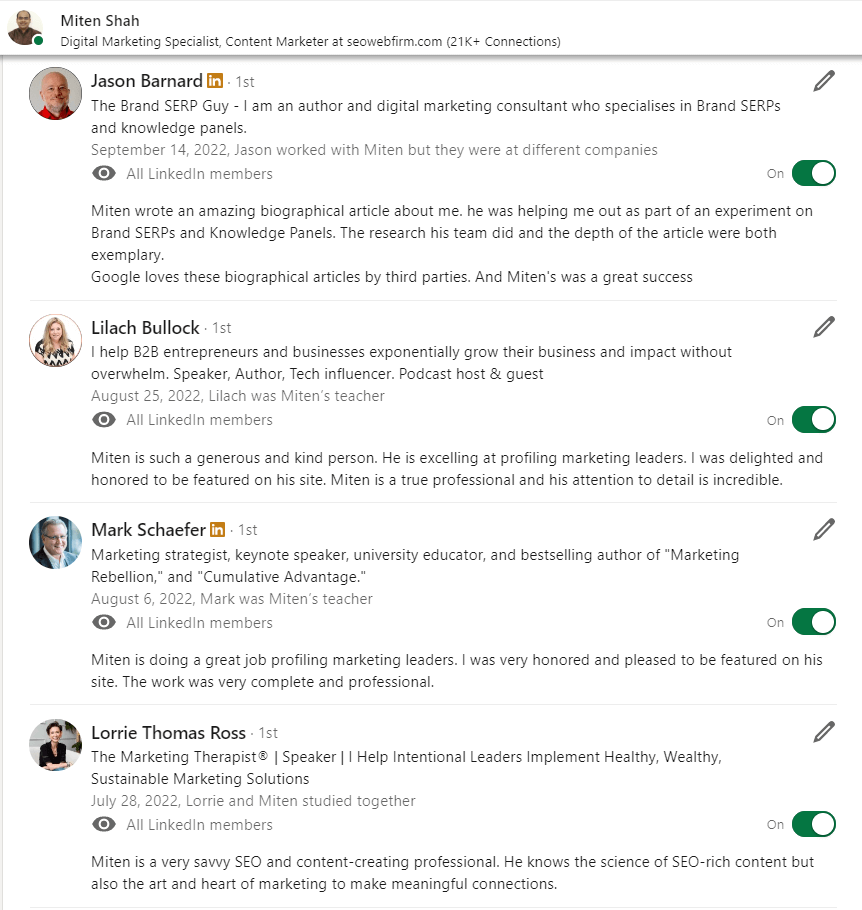 Don't take our word for it. Go on and listen to Jason Barnard explaining this concept in this short video.
What is a Brand SERP? It's Your New Business Card. 2 Minute Explanation from Jason Barnard
Then you will know why you need to pay more attention to creating a powerful "Google Business Card", using the best brand SERP optimization practices.
Why Does Jason Barnard use the Pseudonym "The Brand SERP Guy"?
Truth be told, Jason Barnard is probably the first person to think seriously about the concept of Brand SERP.
Some time back, around the year 2012-2013, Jason had a moment of revelation and realized that people would search for his name, every time he walked out of a meeting.
If he attended an event, the participants would probably check him out on Google. The same would happen if he pitched an idea to a prospective client, and he wondered what happens when people search for his name.
Do they find a guy who looks impressive? Do they see a man they would want to get into business with? Do they find him to be believable and trustworthy?
So, Jason prepared himself to spend what he thought would be three or four months, to get his brand SERP right. Well, he spent almost a year doing so.
This is because the process is slower than anyone could have expected.
However, after all that time, what people viewed on the SERPs after searching for "Jason Barnard", was very positive, very digital marketing, and 100% impressive.
It was at this time that he started realizing a conversion rate ranging from 50% to 80%, and the most important aspect was:
Nobody Argued About His Prices ANYMORE!
Jason then founded Kalicube SAS and built the Kalicube Pro SaaS Platform, which he has been using to track and analyze over 70,000 brands across a dozen countries across the globe.
Jason is a leading expert in the field of Brand SERP, having studied, tracked, and analyzed Brand SERPs since the year 2013, and his use of the pseudonym "The Brand SERP Guy" is therefore justified.
Your new digital business card is an authentic assessment of your content strategy and a mirror of your brand's digital environment, and it should arouse the curiosity of every marketer across the digital marketing ecosystem.
How to Get a Google Knowledge Panel in 2021 – with Jason Barnard from Kalicube
To sum it all up in his own words:
I've been looking deeply at Brand SERPs – what your audience sees when they Google your (brand) name – since 2013. And the more I look at it, the more I see:
1) what an absolutely massive "miss" this is for business owners, brand managers, and marketers.
2) how easy it is to set things right (even with no SEO knowledge).
3) how vast this topic is and how much I still have to learn about it.
– JASON BARNARD
And now you know why Jason Barnard uses the pseudonym, "The Brand SERP Guy!"
Jason Barnard – The Entrepreneur
Jason Barnard has started several companies, in a wide range of industries, but his pride and joy is Kalicube; the company he built out of his expertise as the Brand SERP Guy.
Kalicube
Kalicube proudly brands itself as the "Brand SERP Specialists".
Kalicube has made history as the pioneering digital marketing agency that came up with the concept of exact match Brand SERPs… The results displayed when someone searches for your name on Google.
The company is the global leader when it comes to analyzing Brand SERP, digging up the underlying messages they display, and leveraging proven optimization techniques.
The company is headquartered in Aubais, France, and serves clients all over the world in three disciplines:
Offers unique consulting services
Offers Online courses
Offers free use of their Brand SERP tracking tool.
If you are serious and want to proactively defend the good name of your company, then Kalicube is your answer.
Kalicube Pro
Kalicube Pro is a free Brand SERP tracking tool, which you can use to continually improve your Brand SERP.
The tool was built from the ground up by Jason Barnard.
This is an extensive and easy-to-use tool, thanks to the video tutorials which take you through the process of using the tool.
You can quickly set up your project, begin collating data about your site and learn how to present this in your Schema Data.
You can try out the free tools and see how you can start repairing your Brand SERP.
Apart from the Kalicube business, Jason has other companies to his name, and these are:
UpToTen
UpToTen is a media company that Jason started in 2020. UpToTen specializes in creating content and media for children, as you will see later in this article.
WPTL Music
In 1991, Jason founded WPTL Music. WPTL Music is a French Record Label and music publishing company.
Jason Barnard – The Author and Contributing Writer
Jason Barnard has been a contributing author for several major online publications, including Search Engine Journal (SEJ), SEMrush, and PinMeTo, just to name a few.
If you would love to read some of the articles that he has written, you can check them out on his article repository.
Jason has also authored a book, "The Fundamentals of Brand SERPs for Business", which has been hailed as one of the best optimization books to be written in recent years.
Let us take a look at this awesome book, for a moment.
The Fundamentals of Brand SERPs for Business
The Book was published in January 2022 by Kalicube SAS and is widely available in most notable bookstores.
You can also check it out on Jason Barnard's Amazon profile.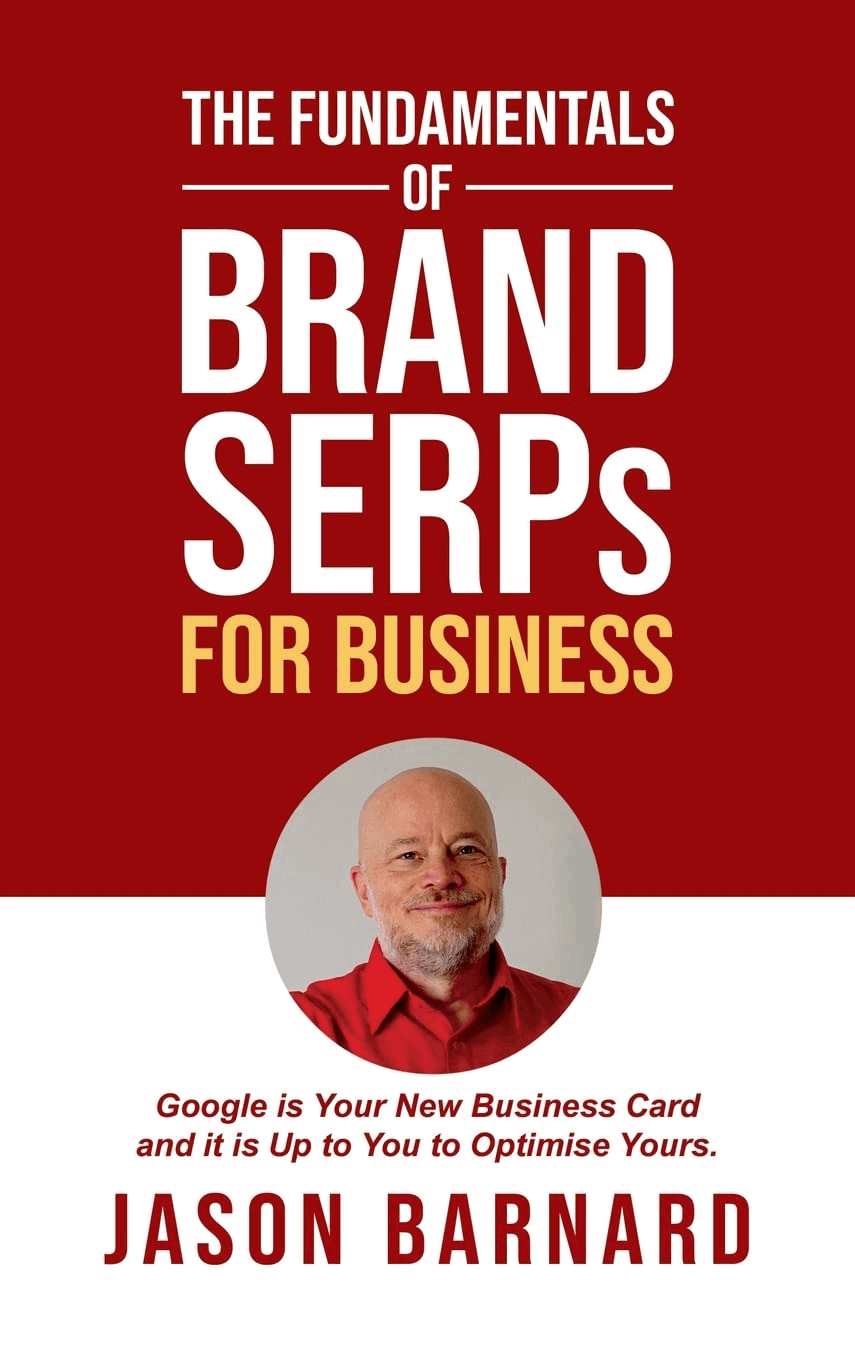 This is a book that takes you through the Brand SERP optimization process you MUST follow to mirror the global opinion of your brand, in your own words.
Negative results and poor reviews will definitely ruin your brand's reputation and that is something that you should fight against.
Traditionally, SEO experts have portrayed the process of recovering your brand's reputation as an uphill climb. However, the steps outlined in this book are easy and put you in control of the narrative.
You learn how to make sure that your Brand SERP contains rich multimedia results which will engage your audience.
Your brand can also show a Knowledge Panel on Google, which gives your audience a chance to understand your brand, products, and/or services and mission, with just one simple search.
By following this book, you will avoid the costly mistakes that many brands make that completely obliterate their brand search results.
You will be able to give your clients an accurate and convincing depiction of your business.
Some of the highlights of the book include:
Optimizing Your Homepage – Stop Google from giving wild results. Provide descriptions that promote the relevant and crucial aspects of your brand, such as what you do, who you are, and who your target audience is.
Triggering and Optimizing Sitelinks – Provide sitelinks, so your readers don't skim your page and move on to your competition. Users want information coupled with convenience. Google knows that they don't want one without the others, so make sure you have rich sitelinks which bring in traffic to your site.
Managing Social Media – It is quite simple to have multiple profiles on the various social media platforms available. However, you can have 2 to 4 social profiles displayed on your Brand SERP using the steps outlined in this book.
Improving Results with Partial Control – How the world views your brand is crucial to your success. You MUST maintain and land positive mentions from third-party sites.
Dealing with Results You Don't Control – It is unethical to ask for a professional favor from owners of content published on third-party sites. However, with strategic actions, you can organically get them to link to your site, perhaps by building a relationship with them first.
Triggering Rich Elements – These are "Must Have" features for all Brand SERPs. Actively manage and optimize rich elements to get the upper hand over your competitors.
Managing Knowledge Panels – Make sure that the information displayed on these "information boxes" is accurate and convincing, by applying basic SEO techniques to manage your brand's Knowledge Panel.
SEO Tactics, Techniques, and Strategies – Simply package your content to aid Google in performing and achieving its goals… To provide its users with effective and efficient answers to their questions.
Optimizing Google Ads – Some nefarious brands will bid for ads using your brand name. This means that their ads will appear instead of yours. Learn what to do to create ad campaigns that cannot be pirated.
Tactics to Avoid and Mistakes NOT to Make – Google is always watching, and if your try to heat on your Brand SERP, they will punish you. The book shows you what you SHOULD NOT DO, so you avoid such penalties.
The book has been featured on credible online SEO news publishing websites such as SEMrush, Search Engine Land, and Search Engine Journal.
This book has a lot of glowing reviews from people who have used it in creating or polishing their Brand SERPS, you can see some of these reviews on this page.
As a bonus, Jason Barnard offers to give you a signed copy should you want one.
Jason Barnard – The International Speaker
Given that Jason started his career as a marketer in 1998, the same year that Google was incorporated, it is safe to say that his knowledge about digital marketing has grown in tandem with the growth of Google, Right?
Well, the answer could be subjective to your opinion, but we can acknowledge that he is indeed a great digital marketer.
His experience in digital marketing has resulted in him being invited to speak at several international conferences, covering a wide range of topics.
Jason has been invited to speak at huge conferences such as BrightonSEO, PubCon, IAB Serbia, and SMX, among many others.
You can access more information about his presentations at several conferences here.
Jason Barnard – The Podcaster
Jason Barnard kicked off his "With Jason Barnard" podcast in January 2019, in Paris, France.
Jason humorously says that he started the podcast as an excuse to travel around the world, interviewing smart digital marketers.
Anders Hjorth was the first person he interviewed, and today, he has interviewed hundreds of digital marketers, who share their smart insights in each episode.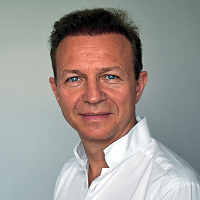 The slogan for the podcasts says a lot about the content contained in each episode:
"…the smartest people in marketing talk to Jason Barnard about topics they know inside out. The conversations are always intelligent, always interesting, and always fun…!"
The Backstory:
Originally, the podcast was called #SEOisAEO, but in 2020 Jason changed the name in order to widen the range of topics covered in the show.
For the first 18 months, the episodes were conducted through face-to-face interviews, during major marketing conferences, all over the world, such as YoastCon, Digital Olympus, CopyCon, and SMX London.
In June 2020, the show recordings were done online, as an offshoot of the Kalicube Tuesdays Livestream series.
Guest Appearances:
In the first 4 seasons of the podcast, more than 250 amazing guests have graced the podcast to share their insights with Jason and his listeners.
Some of these include Bill Slawski, Barry Schwarz, Cindy Krum, Rand Fishkin, Joost de Valk, Aleyda Solis, and Eric Enge.
Topics Covered:
Jason sits down with his guests to discuss wide-ranging topics in the field of marketing and digital marketing.
At first glance, these may seem disparate, but in the eventual context of the podcast series, they seamlessly fit together.
Topics range from knowledge panels to influencer marketing, from SEO to copywriting, From social media to Machine Learning, From conversion rate optimization to branding, from design to databases, from Google's Knowledge Graph to user experience, and so much more.
Where to Listen
This is definitely a podcast that you should subscribe to, or tune in to when you have the time. It will transform what you thought you knew about digital marketing.
Follow the links to listen to the series:
Jason Barnard – The TV Star
Oh Yes, Jason Barnard has appeared on a popular cartoon TV show, "Boowa and Kwala".
Boowa is a blue dog and Kwala is a Yellow Koala Bear.
Jason plays the part of Boowa, a 10-year-old fictional character, who has great adventures with his best friend Kwala.
The TV and web series was produced over a period of 10 years, where none of the characters grew a single year older!
Apart from being the voice actor for Boowa, Jason also participated in writing the script for the show.
Boowa & Kwala was produced by PMMP in association with Guilli and ITV International and directed by Xavier Picard.
The show was released in both English and French and screened in Canada (TVO), France, the USA, New Zealand, and Poland. It was also released in DVD format in Canada and the US.
The show was directed at pre-school children, which helped them develop their imagination by promoting interaction and learning through music and song.
Every show uncovered a new adventure and the cheeky duo entertained and charmed the young viewers.
Boowa had a lovely sense of humor and loved singing, laughing, and playing, while Kwala was the cheeky and energetic character.
Apart from doing voice acting for Boowa, Jason also performed as Dawa, Mawa, Daddy Koala, and Grandpa Koala.
Characters in the series:
Who were the creators of Boowa & Kwala?
In 1998, Jason Barnard and Véronique Barnard created Boowa & Kwala. The premiere story was "Around the World in 12 Songs with Boowa & Kwala", which was released as an Audiobook narrated by Sir Tony Robinson, and as a series of online games, songs and cartoons.
In the year 2003, Véronique and Jason decided to introduce the rest of the family members of the two main characters, Dawa, Mawa, Siwa, Daddy Koala, Mummy Koala, Grandpa Koala, and Grandma Koala, and the show became a TV series.
The website for the duo attracted 60 million visits a year when it was at its peak. This was in 2007, when the site ranked among the 10,000 most visited sites globally, garnering 5 million visits per month, and over a billion pageviews.
When did Boowa and Kwala first appear?
The dynamic duo first appeared in 1998, as stars on their own website, created for kids using Macromedia Flash. In 2007, the Television Series started airing.
The History of Boowa and Kwala
The initial success of the show started off as a web venture through the site boowakwala.com. Thereafter, the venture grew into Music Albums and a TV Series.
Jason Barnard played several roles in the creation of the web series, including web development, voices, music, SEO, and scripts.
And Then There Was A Musical Group…
The show gave birth to over100 musical recordings, in two albums in both English and French.
These were:
…And A YouTube Channel Too
There is a YouTube channel that features children playing the games, singing along to the tunes, and generally having a great time with Boowa & Kwala. You can access the channel here.
The Boowa and Kwala TV series had only one season produced, and you can access the full episode list here.
Jason Barnard – The Musician
Way back in 1985, Jason was a vocalist in a Liverpool Blues Band. He later moved on to Punk Folk, the Children's Music, and finally ended up playing Swing Jazz and Acoustic Rock.
Jason has 150 song recordings, 6 albums, 800 live converts…. and a pile of fun, in his musical career.
The Barking Dogs, popularly known as "Les Barking Dogs", is an Anglo-French alternative rock band, which rocked their audience for a period of 8 years, starting 1988 till the time they split up in 1996.
The band had more than 20 members, playing a collective number of 40 instruments.
Les Barking Dogs had a unique style of music, which can only be described as an eclectic mix of folk, fast energetic rock, and ska all sung in English and French.
They sounded like the Pogue's trying to be the Clash, with moments of Tom Waits, Jacques Brel, Taraf de Haïdouks, and Madness, all thrown in to spice up the music.
The members of the group were
Hugo Scott (1988-1996)
Keith Farquhar (1988-1993)
Jason Barnard (1989-1996)
Chris Lea (1992-1996)
Marcus Godwyn (1992-1996)
Scott Taylor (1991-1993)
Some of their popular hits, or discography included:
Concerts
At the time, no other band in France was as hard-working as The Barking Dogs.
The group played an estimated 3000 to 4000 sessions on the street and the Metro, in Paris, Berlin, Zurich, and Amsterdam, within the first 3 years alone.
In their last five years, the group had a solid period of long tours, holding over 600 concerts throughout Europe.
The band played in several countries including, The Netherlands, France, Ireland, England, Switzerland, Belgium, Spain, Italy, Germany, Denmark, Austria, and Slovakia.
YouTube Replays
If you would like to listen to some of the songs they played, you can access their YouTube playlist here.
You can also watch some of their live performances:
Although Les Barking Dogs was a highlight period of Jason's musical career, he played in other bands before and after. These are:
Jason Barnard – Educational History
Prince Henry's Grammar School (1977 – 1984)
Jason joined Prince Henry's Grammar School (PHGS) in 1977 at the age of 11. The school is located in Ottley, and although the name sounds posh and snooty, it is not.
The school is a Specialist Language College, established in 1607, and serves as a secondary school, and sixth form.
Liverpool John Moore's University (1985 – 1988)
Jason enrolled at the Liverpool John Moore's University in Liverpool in 1985, and graduated in 1998 with a Bachelor of Arts Degree (Hons), in Economics, specializing in Statistical Analysis.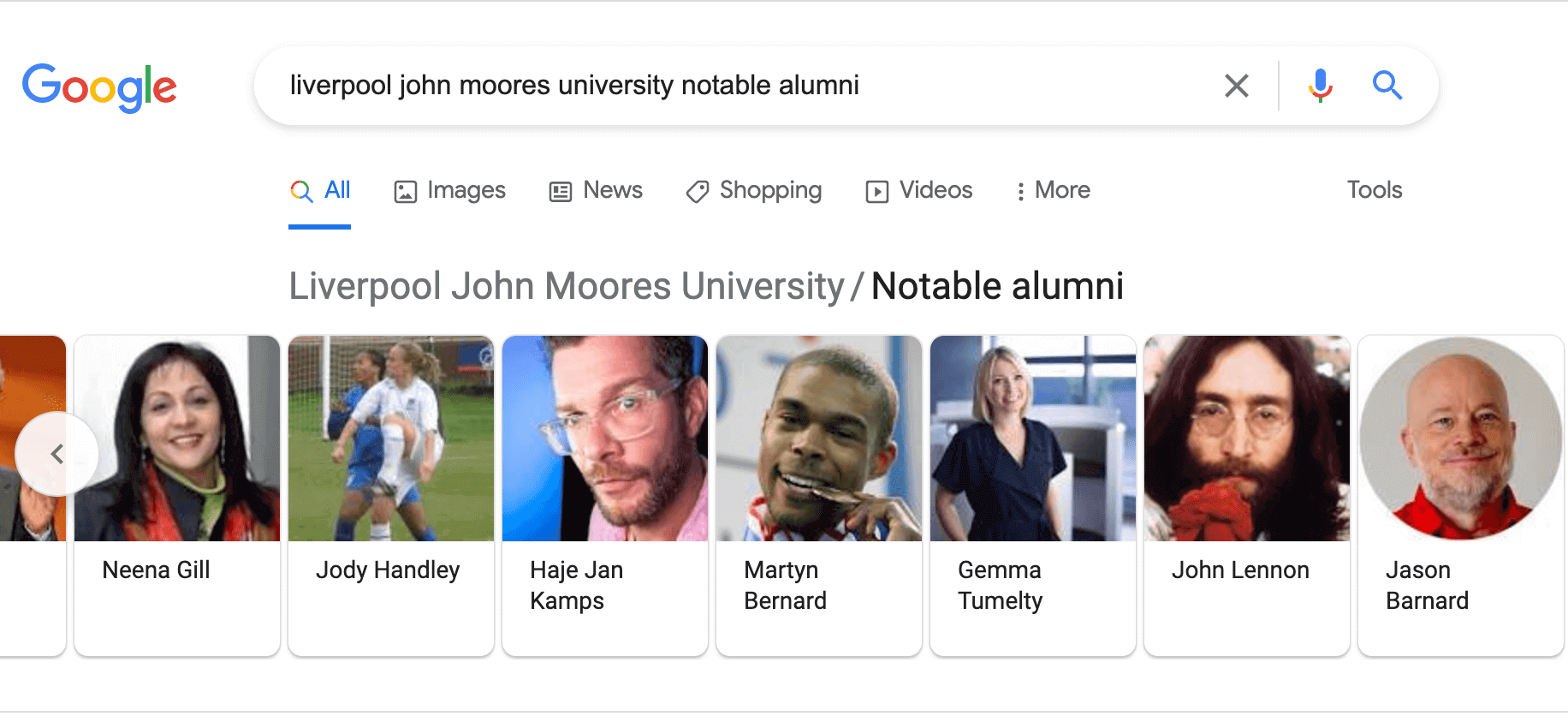 One of the most famous Alumni of the university was John Winston Ono Lennon MBE, who rose to fame as the founder, co-lead vocalist, and rhythm guitarist for The Beatles.
The songs he wrote in partnership with Paul McCartney still hold the record as the most successful in the history of music.
Here is a list of other famous Alumni of the school.
Jason Barnard – Recommendations He Has Earned
As a great Brand SERP guy, Jason Barnard has helped a lot of people in building great online business cards, which helped them take their businesses to the next level.
Here are some recommendations that Jason has earned:
Xavier is a music producer and once worked with Jason, although in different companies.
Xavier says that he learned a lot from Jason as a musician, businessman, and a great person to know. He says that Jason is gifted, frank, and formidably frightening when it comes to attaining his goals. He highly recommends Jason.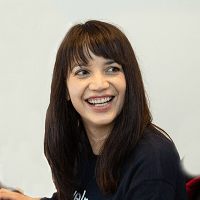 Sophie is the Director of Marketing & Communication at Welmo and was once a client of Jason's.
Sophie says that Jason is one of the most amazing people she has ever worked with. He has an in-depth understanding of Google and SEO, and he has taught her a lot.
Tudal is a Senior Sales Account Manager at Google Shopping Solution and was once Jason's teacher.
Tudal says that it is very rare to come across someone like Jason. He is a pleasure to be with, and always ready to listen to advice.
Tudal followed the development of Jason's agency for a year with great enthusiasm, as this was the period within the framework of the Google Partner program.
Tudal says that Jason is an expert when it comes to developing a solid SEO/SEA strategy in any business. He has extensive knowledge and experience in these two areas, which are rarely seen or demonstrated today.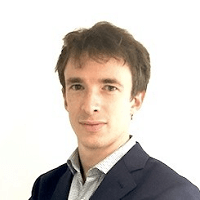 Paul is a Digital Marketing Manager at Swissquote, and worked with Jason in the past, albeit for different companies.
Paul says that Jason is a passionate SEO coach and speaker, who keeps current on the evolution of the technology.
He says that Jason Barnard has naturally developed strong skills in AdWords, particularly in the field of SEA.
He is great at his extensive experimentation with the latest features of Google AdWords.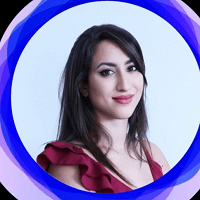 Bélinda is the founder of BecommunicationFR and an Ecommerce and Google Ads Consultant.
Bélinda worked with Jason in February 2020, as a client.
She says that Jason is an expert in every aspect: A big name in marketing and PHP, an SEO ace… and basically a jack-of-all-trades!
He has the uncanny ability to make all these technical fields coexist seamlessly and brilliantly.
She says that Jason is endowed with solid professional experience, and has a wealth of knowledge, which he willingly passes on with great humor… She says that it was a real pleasure to work with someone so who is very competent.
In Conclusion
Jason Barnard is truly a Jack-of-all-trades, as you can see in this mini biography.
He has tried his hands in a wide variety of fields and excelled in all of them.
His pride and joy are being the leading expert on Brand SERPs, which is a field that will see any people excel at getting potential and existing customers to trust in their business, products, and/or services.
Basically, after all is said and done, you can truly attest to the fact that Jason Barnard is the Brand SERPs Guy.