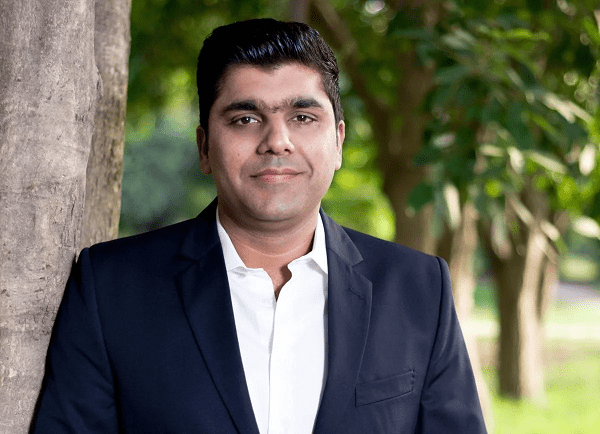 "Find joy in the process and the results will come far more easily than you'd expect".
This is an incredible line narrated by Jay Acunzo – An award-winning podcast host and keynote speaker.
In today's era, digital marketers are facing tough time in adjusting themselves to the process of technological upgrdation.
Sometimes, they give up easily when get stuck into something and can't find solutions to it.
But do you know among few eminent personalities who still kept the show going?
There is one name who love to fell in the process of learning.
Yes, Right.
We are talking about Hafiz Muhammad Ali. He is the Founder & CEO of Omnicore Group.
Steps towards Education
Graduation and Performance
He always wanted to learn something that he can carry forward in his business practices.  He studied at the University of Punjab.
He holds an MSc degree in Digital Marketing Leadership and has completed his Ph.D. from the University of Aberdeen.
Hafiz Muhammad Ali runs several companies. Hafiz is a prominent contributor to Entrepreneur.com and Influencive.com, as well as an expert contributor to Allbusiness.com.
Spark to learn Digital Marketing
Late by 10 years ago, when he realized that he cannot obtain university degree in digital marketing, he decided to pull up the socks and peruse what pleased him more.
The Power of Wanting More
In 2009, after learning the basic principles of Digital Marketing and experimenting it at an intermediate level, he decided to start something of his own.
With single penny in pocket, he decided to get a loan from his close friend worth 90$.
With that, he bought a company domain.
From that moment, the spark of building his own empire instigated him to persistently endeavor over attainment of objectives. He started everything from scratch, did everything on his own and dived into the unknown.
First entrepreneurial steps
When started working over his entrepreneurial venture, he realized that businesses are seeking more for customized marketing strategies.
They wanted some agency or platform who would entirely take care of their marketing solutions.
Being a digital marketer, Hafiz knew the roads for successful advertisements.
He decided to take their advertisements to the online users and create a strong online as well as offline presence.
Hafiz realized that advertising through digital platforms has driven guaranteed growth in making business a big sky scrap model.
And now a days, almost every businesses have their online platform.
A sense of competitive advantage is developed that scans the best ads on the basis of differentiation.
The algorithms are leapfrogging at an advanced version with constant up gradation.
Hafiz is the man of innovation.
He constantly try and analyze the best and newest practices of digital marketing for any specific sector.
For niche companies, he came up with some differentiated requirements to maintain the essence of the company.
Practical Approach by Hafiz
The practical approach of his company is that he focuses upon improving the retention rate with minimizing the bounce rate over the website.
He further strives towards improving the dwell time of a visitor for better ranking.
About Omnicore and the Corporate Values
Omnicore is a full time data driven company that provides Digital Marketing services for healthcare professionals.
This agency is founded by Hafiz in 2009.
The company first communicate with the client and determine their concern and demands.
Preparation of Digital Strategies
After that, a team of professionals scrutinize the clients' digital strategy pieces and unites them altogether with a new and full furnished top notch solution.
These solutions help them beat their competitor and attain leadership position in their respective niche.
Omnicore solely focus on research and findings.
This agency often tries to adapt with the changes and offer customized services as per the demand of clientele.
According to Hafiz, Omnicore is surrounded and imbibed by four major corporate values:
Insightful –Omnicore tailored the solutions, categories into niche and then apply it as per the requirement of each clientele.
Transparency–Omnicore thoroughly believe in transparency. They bind their employees and experts with legal and ethical practices at work place.
Communication–They rest upon constantly communicating with the clients and giving them regular updates about the work done.
Flexibility – Omnicore offers customize and flexible services to the client. Out of their pre-packaged solutions, they sometimes modify and refurbish to deliver the best and most satisfying to their clients.
Omnicore has a high end and quality rich employees.
They change their lens when the clients demand for differentiated services.
Some of the key note services offered are:
search engine optimization (SEO),
social media optimization,
content marketing,
web analytics, and
Conversion optimization.
Digital Marketing Passport
Hafiz is a well renowned published author of a Book named Digital Passport: Your Pass to a Promising Career in Digital Marketing.
Inspiration Behind a book
This is a self-inspired book. His struggling lanes and efforts in vain inspired him to write a book and motivate others to work tooth and nail to achieve something in life.
He has narrated about all those challenges that he faced in the career of Digital Marketing.
He has even described the hard won pain striking efforts that he has undergone as a young entrepreneur.
The book often unveils the success tips and ladders to become a successful leader in the industry.
Hafiz has succinctly explained about how one can master his skills in Digital Marketing with some gainful insight. Digital Passport is purely a unique beginner's guide to Digital Marketing with some action oriented steps.
Why We Need Psychometric Tests in Digital Marketing
Hafiz believes that a Digital Marketer must be very well aware about the psychometric test.
According to him college graduate student must know what he is fond of, what he wants to do in life, his strength and weakness.
On that ground, they need to select their specialization area to serve and accordingly develop such kind of required traits.
Irrespective of being technically sound or verbally smart, you need to identify your road.
No one is born talented but evolving with the changes, one can born a talent.
Various Psychometric test
In line with his philosophy, Hafiz took a fleet and determine various psychometric test, called Digital Ladder.
For an instance, he discussed about Big Five Personality traits, The Myers–Briggs Type Indicator, The CliftonStrengths and HMA performance test.
These psychometric tests help a beginner to identify his personality, interest and characteristics.  They quantify that whether you are capable of pursuing a specific knowledge or not.
·        Why Persistence Pays Off?
Hafiz shares his secret behind being such a successful Digital Marketer. He says that none but "challenges, resistance, and constant change motivates them.  And today this tripod made him a successful businessman."
Know where your heart lies in
Because he knew what he wants to do, his passion motivated him to work for sleepless nights and days.
Once your work becomes the product of love and not greed for money, the success will come by itself.
Hafiz is an excellent example of how self-improvement and persistence can pay off.
Achievements, Accomplishments and Awards
Following are some of Hafiz's Achievements and awards:
Life Coach Certification from the University of Cambridge
Certifications or training from theGoogle and MarketMotive.
Conclusion:
Hafiz Muhammad Ali is really a serial entrepreneur in Digital Marketing. Know what interest you and what fueled your energy. Try his psychometric test and learn basic principles of Digital Marketing with Hafiz Ali.