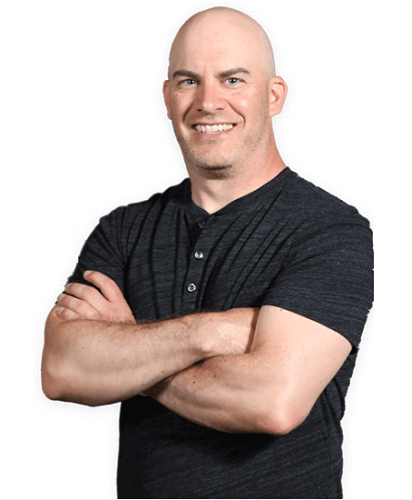 In today's world, you cannot avoid advertising on Facebook and other social media platforms, if you want your business to grow.
Facebook is still the largest social media network in the world, with over 2.8 billion monthly users.
This is a very impressive number and a large pool of potential customers for your business.
Facebook ads are aimed at getting your message in front of the right people – the people who would actually like to engage with your products and services.
If you want to succeed in Facebook advertising, you need to understand the different Facebook ad types and the targeting options you should use to get the best results.
On the surface, creating ads for Facebook seems like an easy thing to do.
You create inspiring ads and ten post them on Facebook.
If you are an entrepreneur, there is a huge temptation to simply roll up your sleeves and undertake your own social media advertising campaign.
The truth is that Facebook advertising requires you to have expert knowledge of how to strategize and even create adverts with the right messaging.
The best way is to take the time to learn as much about Facebook marketing before you take the leap.
Enter Lowell Brown.
Lowell has qualifications in corporate communications and psychology.
This makes him a person with special insights into how you should craft your message so it resonates with your target audience.
He has worked with several companies and helped them master the intricacies of Facebook advertising marketing.
He has also taken a keen interest in the mental and physical health of children in this digital world.
He has a podcast, which discusses issues of how children should be brought up in the digital age, so they can benefit from tech, and not get harmed.
The podcast, in particular, addresses crucial topics about how children are exposed in this digital age and how parents need to be keen in order to protect them.
This article looks at the life of Lowell Brown, and how he has shaped a great career in the field of Facebook and Instagram Marketing.
OUR RECOMMENDATIONS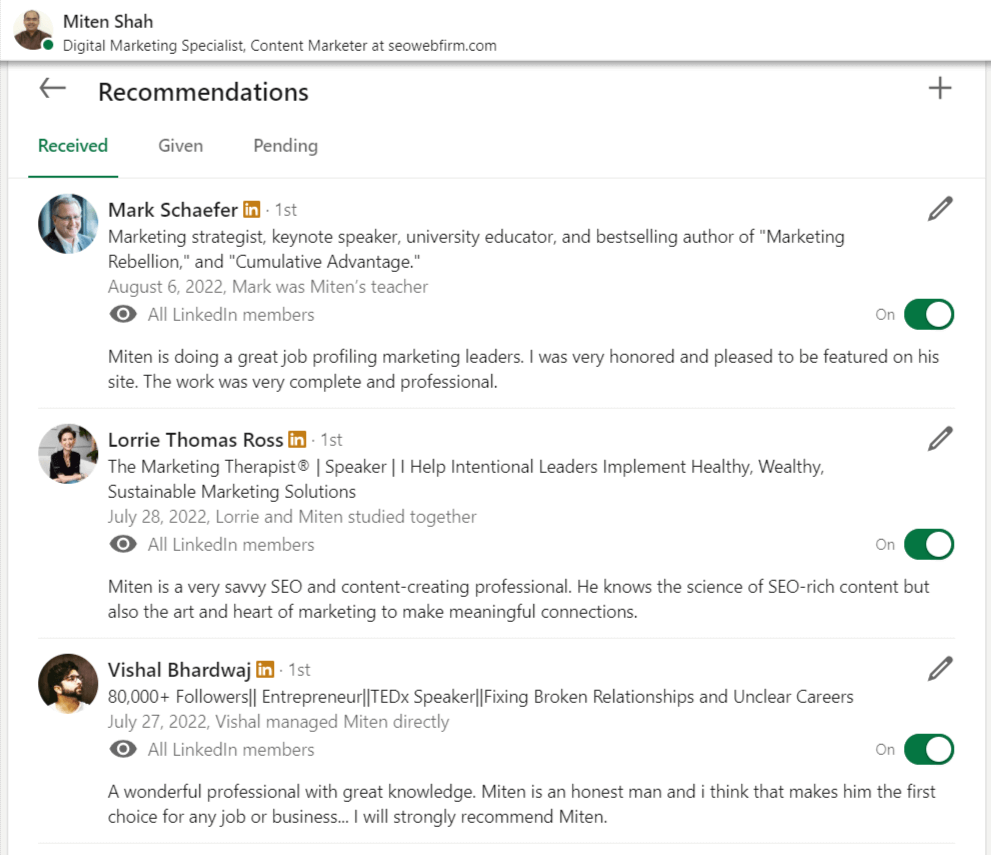 A Quick Glance at Lowell Brown's Journey in the World of Social Media Marketing
Lowell Brown has had a somewhat laid down career when it comes to publicity, but in the background, he has been instrumental in helping people achieve their dreams when it comes to being a successful entrepreneur on the Internet.
Lowell specializes in Facebook and Instagram ads, but he also has an extensive background in web design and other digital marketing technologies.
Apart from advertising on Facebook and Instagram, Lowell has a lot of insights about web design and how it can be a major factor in the success of your business.
As you will find out later, Lowell has a Degree in Psychology and understands how people respond to advertisements. He knows the tips and tricks that you can use to make sure that your adverts appeal to people and encourage them to take the desired action.
Let us have a quick glance at the life of Lowell Brown.
Lowell attended a number of tertiary education institutions.
He studied at the Forest Hill Collegiate from 1990 to 1996.
Between 1996 and 2000, Lowell attended The Centennial College and got a Diploma in Corporate Communications, and York University, where he earned a Bachelor of Arts Degree in Psychology.
Lowell also earned his Google Ads Search Certification in July 2021. This means that he can authoritatively carry out successful Google Ads campaigns for his clients, and give coaching on the same topic too.
Lowell later started working in the digital space, where he focused on web design and digital marketing.
He specialized in helping local businesses, such as Real Estate Agents; Lifestyle, Fitness, and Health experts; Online Course Creators, and local service providers on how to promote their products and services on Instagram and Facebook effectively.
His mission has been to be a facilitator of business growth, market expansion, conversion, sales, and web traffic improvement for his clients.
Lowell has been working in this field for more than 20 years, enabling small and medium-sized businesses to achieve success in the competitive confines of the digital space.
One of his companies, Going Social, provides social media marketing campaign planning, one-on-one and in-group training, consulting, social media account management, and running Facebook and Instagram advertising campaigns for clients.
As you can see, he has worked hard in the background and brought success to many clients by directing how they promote their products, especially on social media.
If you are looking to have a greater impact in your industry through Facebook and Instagram advertising, Lowell is the man you should talk to.
He can help your business to be more visible to your target audience, show you how to attract qualified leads, get more traffic and convert casual browsers into loyal customers, using FEWER resources.
Lowell Brown: A Career Path of Excellence, Dedication, and Fun
One of the things that Lowell is known for, in addition to his excellence in what he does, is his sense of humor.
Many people who have talked about him have always mentioned that he is a fun guy to work with.
Let us take a look at how Lowell started off his career, and how he got to where he is now.
TorontoBarks.com
In April 2007, Lowell Brown worked as the CEO of TorontoBarks.com, which was a community website targeted at dog owners in Toronto.
The website allowed dog owners to share experiences and ideas with their fellow dog owners, as well as interact with service providers in the pet (dog) industry.
The website featured several interactive tools that were fun to use. Some of the tools include a message board, dog resource directory, a weekly blog, a monthly newsletter, and a wealthy collection of articles related to the training, feeding, exercising, and overall health of dogs.
Lowell exited as the CEO of the company in July 2012.
Social Influence Academy
In July 2011, Lowell founded the Social Influence Academy in Toronto. He was the founder, Social Media Coach, and Seminar & Workshop Leader.
The Social Influence Academy was a vessel that specialized in educating and training people on how to grow their business using the many social media marketing tools and strategies available.
People were taught to understand the key aspects of each of the social media platforms, and which businesses were best served by the platform.
As you may well know, certain kinds of audiences flock to specific social media platforms.
For example, professionals would rather spend a lot of time making connections on LinkedIn, whereas fashion buffs would prefer to check out the latest fashion trends on Instagram.
This is why businesses need to know which social media platform is the best for their products and services based on the industries they operate in.
The businesses were taught how to generate referrals, increase conversion rates and, as a result, increase their profits.
Insight Design & Communications Inc.
In April 2000, Lowell Brown was the CEO and Creative Director at Insight Design & Communications Inc.
The company focused on building exceptional websites and digital marketing tools, geared toward enhancing business success.
The goal of the company was to design websites that were supposed to serve one purpose only – to help the business excel in generating leads, driving referrals, and converting audiences to increase sales within a shorter time frame.
The company avoided creating web-based solutions that would remain static and updated infrequently. This was a problem that many businesses faced at the time, and their sites failed when it came to promoting and selling products and services
Insight Design & Communications Inc., would come in and turn all that around.
Their mission was to create beautiful websites that were also functional and user-friendly, encouraging people to take action.
They specialized in creating landing pages that encourage people to convert, sign up for a newsletter, purchase products, and services, and learn and be inspired by the information placed on the website.
The company was all about creating websites that inspired a great connection between the company and its customers.
Growing Up With Tech
In April 2021, Lowell started a podcast, Growing Up With Tech.

This was an inspired podcast that focused on how technology was impacting the lives of children today.
As a parent, he realized that kids were getting into tech at a very young age, and the podcast was a great way to teach parents how to bring up their children in this tech world.
Tech can be good for a child, but it can also be bad.
Parents have to learn how to guide their children on what is good and what is bad for them when it comes to tech.
The podcast also talks about the issues that children face when growing up in the digital age, so they can learn, experience, become creative, and probably find a passion through a hobby that could become a path to a future career.
Going Social
Today, Lowell Brown works at Going Social, a company that he started way back in 2011.
He works as a Social media Marketing Coach, as well as a Facebook and Instagram Ads Expert.
Going Social is all about carrying out effective social media marketing.
The company specializes in driving business growth through a series of strategic social media marketing campaigns.
Its mission is to make it simple for small and medium-sized businesses, individuals, and corporations to employ the numerous social media platform to improve their leads, drive traffic, expert their market reach, and improve conversions and sales.
The company has a team of certified social media marketing practitioners, who have crafted proven social media marketing workflows, which are geared to delivering on the mission of the company.
Throughout his career, Lowell has worked at high management levels and impacted the companies he worked for and the business people he interacted with.
He made it a point to leave a great impact on the businesses he interacted with.
Lowell Brown: Going Social on YouTube
Social Media is an everchanging entity. What works today, may not work in the next 12 months or so.
Lowell Brown has made it a mission to stay on top of the features of social media, and keep people updated on any changes that come along.
Lowell and Going Social (the company) have a number of videos on YouTube that discuss the technical and marketing aspects of social media, and any changes that come around.
Let us look through a few of these videos, and what they have to teach about social media marketing today.
4 Strategies to Master Facebook & Instagram Ads
This is a video laying out the 4 Strategies that you have to master to get the best results when you are using Facebook and Instagram ads.
Perhaps you have tried Facebook (Meta) ads in the past and you doubt if you set them up in the right way, or are unsure if the results you got achieved any good.
These are four strategies that you must know in order to get it right, every time.
The video outlines the main differences between Facebook, Google search, and Instagram Ads.
When it comes to Google ads, you need to understand that people go to Google with an intent. This means that they are looking at certain topics, which are governed by specific keywords.
This makes it easy to target audiences on Google Ads since you are looking at an audience that has a specific need.
When it comes to Facebook and Instagram ads, people are not there with any specific intent.
Some are just browsing casually looking for content that might interest them.
This means that Facebook and Instagram ads are "Invasive".
This is what makes it challenging when you are creating ads for Facebook and Instagram.
Lowell lays out the strategies that you must use in order to have an effective Facebook and Instagram advertising campaign.
He talks about knowing your audience, and the creative that you should use in order to capture their attention on these platforms.
He talks about how you can test your creative to see which one has the best results before you commit.
He then proceeds and talks about the kind of CTAs that you should use on Facebook and Instagram given the fleeting attention of users on these platforms.
Getting people to pay attention to ads on Facebook and Instagram requires a lot of research and understanding of what users are looking for on the platforms.
The video then goes ahead and outlines how you should review and analyze your results, so you can make informed changes when the need arises.
If you have been struggling with getting great results from your Instagram and Facebook ads, then this is a video that you should watch.
If you have not yet started using ads on these platforms, check out the video before you start. This way, your first attempts will give you the best results.
Facebook Ad is "Stuck" in the learning Phase – what to do
What do you do if your Facebook ad seems to be stuck in the learning phase and isn't performing as well as you expected?
There are times when you create a Facebook Ad, and once it starts going through the learning phase, you realize that it seems to be stuck in that phase, and performs poorly.
If this is the case for you, then you are not correctly launching the ad.
Lowell goes through some of the things that could be keeping your Facebook ad in the learning phase.
The "learning Phase" is that short period of time, when Facebook allows you to run the ad, and then tries to get a particular number of goals, or conversions for your ad, in order to see how best to run the ad on Facebook.
This is an automatic process carried out by the Facebook algorithm.
Now the major mistake that many people make is to make changes while the advertisement is still in the learning phase.
When you make such a change, then what you are doing is restating the learning phase all over again.
The learning phase stretches from a couple of days up to a week.
So, when you make a change on the second day after launching the ad, then Facebook algorithms start the learning phase all over again.
If you keep making these changes, then the learning phase will seem to last forever.
In this short video, Lowell talks about what you should do to avoid making this mistake.
You simply have to let the ad run through the learning phase, and once it is over, make changes to the advertisement – you should not do this a lot of times.
If you start running the ad, and for some reason realize that the whole creative has to be changed, then STOP the Ads, then make the major changes you want, and then restart the ad all over again.
Lowell is great at Facebook and Instagram ads and this 1-minute video says it all.
Sometimes, people make mistakes in the way they leverage Facebook ads, think that their ads are not being shown to people, and blame Facebook for it. This video shows that you might be hampering the effectiveness of your Facebook ads without even knowing it.
How To Test Facebook Dynamic Creative Ad Performance
People who are starting out using Facebook Ads are not familiar with Facebook Dynamic Ads or Facebook Dynamic Creative.
Facebook Dynamic Creative is a feature that allows advertisers to use a number of advertising combinations, to portray different variations, within the same ad campaign.
Facebook Dynamic Creative uses videos, titles, images, text, and a lot more.
With these types of ads, you simply put the combination of ads in your ad manager, and the Facebook algorithm decides which ones to display.
Basically, a person who sees your ads will see a different ad every time he or she encounters ads from your business.
Unfortunately, even those people who know about Facebook Dynamic Creative, do not make good use of it.
Lowell, in this video, takes you through an example of Facebook Dynamix Creative that he had created for a client.
Here he uses 4 different images and then shows you how he streamlined the images so they could have the best impact.
He actually stops using one of the images, which had too much text, since the Facebook algorithms do not favor ads that have too much text. This is a platform that favors visual content over written content.
In the example, he takes you through the analytics and performance of the ads and states the reasoning as to which ads to keep and which ones to drop.
He explains why it is crucial that you go through this testing period when you want to use Facebook Dynamic Creative.
You get to see the kinds of ads that perform well, for your target audience.
This means that in the future, you know which kinds of ads to use when implementing Facebook Dynamic Creative.
This is a great video for people who want to implement Facebook Dynamic Creative in their Facebook marketing campaigns since it shows you the correct way to implement it right from the start.
Facebook Ad Issues & Rejected Ads – Solved
Have you ever had your Facebook or Instagram ads rejected, or had your entire ad account closed down?
There is a way that you can dispute such happenings, so you can get your ads approved once more.
In this video, Lowell talks about what you need to do in order to get your Facebook ad rejection reversed.
Apart from fixing what was wrong with your ads, there is a process that you should follow, to resolve the issues with Facebook.
The solutions laid out in the video can also be used if you have your ads rejected on Instagram since both Facebook and Instagram belong to Meta, the parent company.
The video goes into 3 main issues that can get your ads on Facebook and Instagram rejected, and then demonstrates the steps you should follow so you can get your ads approved.
The video begins by explaining what you should do when your Instagram and Facebook ads are disapproved.
You should first get into your ad manager, and then go to the right-hand column and check on the red box.
In the red box, Facebook will indicate what is wrong with the ad.
You simply have to address the issue they pointed out and make the necessary changes.
Sometimes, it may be because you inadvertently violated the policies of Facebook, and this requires you to read through the policies and see what you did wrong.
Sometimes the issue may be bigger than just a small problem that you can fix and resubmit the ad, and this is where you need to contact Facebook personnel.
The video shows you how best to contact Facebook's support staff so you get the best and fastest resolution to the problem(s) you are facing with your ads.
How To Gain More Followers To Your LinkedIn Company Page
Many times, people create a LinkedIn profile and let it run for both their personal and business needs.
However, it is important that you create a LinkedIn page for your business, separate from your personal page.
If you are running two or more businesses, you should have a different page for each of the businesses.
Now, if you have several pages for several businesses that you run, how do you get people to follow you on your business page?
Many people leave it to the LinkedIn algorithm to drive the right people to the business pages, but it is time that you knew how you can do that on your own.
You need people to interact with your business on LinkedIn if you want to get customers.
This is especially so for people in the B2B arena.
In this video, Lowell shows you two strategies that you can use to bring more people to your business's LinkedIn pages.
The strategies are very simple, yet many people do not know how to make use of them.
Check out the video and learn how you can get corporate clients by getting people to follow your LinkedIn business page, rather than your LinkedIn personal profile.
Lowell Brown: The "Growing Up With Tech" Podcast
Lowell Brown is the founder and host of "Growing Up With Tech", a special podcast that talks about the impact of technology on kids today. The show also talks about the challenges that parents face when bringing up children in this tech age, and what they should do to overcome the challenges.
Here is a summary of some of the crucial podcasts, that we have curated for you, that talk about how technology affects children and their families in the digital age.
When Is The Right Time To Give My Child A Cell Phone? with Kerry Gallagher
Children and cellphones!
This is a very delicate topic for most parents.
When your child's friends have cellphones, and your does not, there is that peer pressure involved, and the child will start demanding, sometimes in a not-so-amicable way, that you allow him or her to have a cellphone.
How do you know that the time is right?
In this episode, Lowell has an interview with Kerry Galagher, the Education Director at Connect Safely, on the topic of "When is the right time to give your child a cellphone".
The podcast gives a lot of tips to parents on the issue of giving children cell phones, and how they can teach their children to be responsible and safe when using their cellphones.
You should listen to the podcast, and also check out some guidelines on how you can have safe parental controls, without interfering with your child's interaction with technology.
Virtual Reality Gaming & Tech Addiction With Psychotherapist, Georgia Dow
This podcast episode deals with a common problem that parents face when it comes to gaming in the digital world.
How does Virtual Reality affect your kids? How much time should kids take when playing games? How does a parent deal with a child who is addicted to gaming? How do parents get their kids to participate in everyday social experiences instead of locking themselves indoors playing games?
The episode covers all aspects related to the challenges parents and children face when it comes to games, especially Virtual Reality games.
The podcast host, Georgia Dow, is a Licensed Psychotherapist and an Anxiety & Depression Specialist at West Mount Therapy.
In this episode, Georgia Dow tells Lowell what a parent needs to do when dealing with a child who is addicted to gaming and digital devices.
She says that the control that you exert over your child, should be at measured levels.
A child's connection to his friends is through some of these games and devices, and suddenly withdrawing the devices could make the child feel isolated.
So, parents must know how to healthily control how much time a child spends playing games, or connecting with friends on digital devices.
This is definitely an episode that you should not miss, as a parent.
In this day and time, children are much more exposed to technology, with its inherent advantages and disadvantages.
A parent needs to know how to walk the thin line between the two extremes.
The Impact Of Social Media On Our Feelings
Today, there is a lot of talk about the impact of social media on an individual's feelings.
There have been incidences of people taking shocking actions, simply because of the way others made them feel on social media.
There have been incidents of violence and, in some cases, suicide.
It is therefore important that you know the impact of social media on your feelings, and more importantly, on the feelings of your child.
Children spend a lot of time on social media. They tend to take events on these platforms quite literally, and this can be dangerous.
Parents need to be watchful of how their children interpret what they see on social media.
In one recent case, children took part in a challenge of TikTok that led to the death of several of them. They were asked by their peers to choke themselves till they lost consciousness, record the event and post it on the platform.
Lowell Brown brings to the fore this crucial issue in this podcast, and you should try and listen to it if you are a parent.
Parents need to cultivate an open forum where their children can discuss with them some of the things they see on social media.
Parents should be aware of the emotional health of their children, especially when on social media.
It is important that you talk to your child about the dangers that lurk on social media, even as you encourage them to connect with others.
This is a powerful podcast episode, and this is one of the reasons we curated it for you.
Financial Literacy For Kids With Gaurav Kapoor from Mydoh
It is never too early to start teaching your children about the value of money. Teaching kids about finances at an early age is a great way of getting them to be financially responsible in the future.
Sometimes, even learning how to manage any money given to them as an allowance, or learning how to manage any money they get from doing chores around the neighborhood, is a great start.
In this podcast episode, Lowell talks to Gaurav Kapoor from Mydoh.
Mydoh is an app that allows children to interact with their parents and other people and learn how to manage money.
For example, you can set up some chores for the child to do, and also how much they will earn from the chore. Once the chore is complete, you can pay them straight from your device.
They can then decide how to spend or save the money, straight from Mydoh!
In this episode, Lowell talks about the app with the founder, Gaurav Kapoor.
They talk about the app, and how the digital wallet differs from a traditional bank account.
They talk about the way the app teaches children about earning and saving money.
Teaching your kids about bank accounts, credit cards, and interest rates is quite easy when you use this app.
If you want your child to become financially responsible, as well as get them to do their chores (thanks to the financial incentive…), this is a great podcast episode to listen to.
Talking Tech With Parenting Expert Alyson Schafer
In this podcast episode, Lowell takes a different approach and talks to one of the leading parenting experts in Canada, Alyson Schafer.
She runs her own consultancy on parenting at Alyson Schafer and has a Facebook teen community group to counsel teenagers on the many issues they face as they grow up.
In this episode, she is not counseling teens, but the parents.
Parenting teenagers in this day and age is very challenging. There are so many things to distract them, and parents have to try and make their teens focus on what is more important during this phase of their lives.
Alyson talks about the attention span of teenage children, and the dangers posed by the short-form content they consume on social media on their attention span as they grow.
Children of today are used to skimming social media platforms, looking for short-form content that they can consume in a minute and move on to another.
You rarely find these kids watching videos that last 10 minutes or so.
This may have a major effect on how they grow up, with respect to their attention spans. Taking lectures in class may become boring, etc.
Alyson goes through several interventions that parents can undertake to make sure that social media is not affecting the attention spans of their kids.
Apart from attention spans, Alyson discusses parental control and monitoring and how it should be done.
Lowell Brown: Going Social with Facebook and Instagram Ads
It is an uncontested fact that getting the best results from Facebook and Instagram Ads is a major challenge for many people.
Lowell Brown realized this after working with clients for more than 20 years.
In 2008, he decided to start a blog, where he could share insights into how to succeed in Facebook and Instagram Ads.
Lowell has worked with many clients, but lately, he has had a marked interest in the Real Estate Industry.
Lowell has a number of blog posts that show real estate practitioners just how they can improve their businesses using Facebook and Instagram.
He is particular because real estate agents are prone to simply taking pictures of the properties in their portfolio and posting them on social media. They, however, don't get the results that they want.
Lowell has some great advice on how to boost your client base on social media, as a real estate agent.
Apart from real estate agents, the blog has a lot of advice for people who may be operating businesses in other industries, and you should check out some of these articles.
Apart from providing insightful articles on the topic of Facebook and Instagram ads marketing, Going Social also offers services to clients.
They offer the following:
Facebook and Instagram Ad Management – this is especially useful for people who are struggling to get more leads and increase web traffic using Facebook and Instagram ads.
Account and Community Management – Going Social helps you get the right traffic to your landing pages from your community pages. They make sure that you attract qualified leads and convert these into paying customers.
Coaching and Training – there is no need to keep struggling on your own if you don't understand Facebook and Instagram Ads very well. They are ready to give you One-on-one training with an expert.
Strategy and Campaign Planning – They will help you come up with a plan that will grow your market reach, attract great customers and build lasting engagements.
Social Post Graphic and Video Production – The company has a dedicated team of experts who can create eye-catching visuals that will evoke the right emotion tenure that your ads stand out and get the required attention.
The professional life of Lowell Brown has been dedicated to helping people understand how they can boost their businesses on Social Media. It is all about making use of technology and psychology to get the desired results. You have to admit that his credentials are the right mix to attain this goal.
People who Recommend Lowell Brown
Lowell has worked with and for many people, who highly value his work and working style.
Here are some of the professionals who recommend Lowell Brown.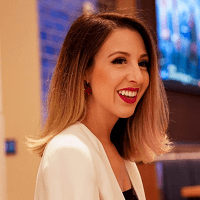 Samantha Savoia is an expert social media marketer and consultant at Social Media Marketing. She specializes in influencer marketing and brand reputation
Samantha has worked with Lowell on several occasions and has high regard for his expertise.
She says that she has kept a close eye on his progress over the years and seen him grow Going Social into what it is today.
She first worked with Lowell in 2012, and what stood out for her was the way he was organized and paid attention to every little detail. He has a great work ethic and a great sense of humor.
When he sends emails to his clients, he makes sure that he outlines the salient points in a clear and precise manner. Any analytics report that he sends is broken down in a simple manner that every client can understand.
Adding on to that, she says that he has developed great knowledge and love for Facebook Ad Creation and Management, and she keeps running back to him when she needs any help in that field.
In her books, he is the advertising pro.
Samantha is currently working with Lowell Brown, as the Community Manager at GoingSocial.
Samantha recommends Lowell as a great person to work with, or simply to connect with.
David Rose (President/Creative Director)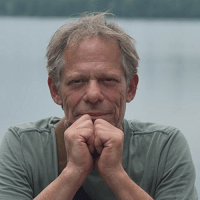 David Rose is the President and Creative Director and Forefront Communications Network, a marketing design and communications company operating out of Toronto, Canada.
He once worked with Lowell Brown for a period of 3 years, and during that time, he gained a healthy respect for Lowell due to the way he did his work.
He says that Lowell is an integral, hardworking, and honest service provider, who always aims at giving 120% on every project that he works on.
Lowell is also a great team player, and when he worked with staff members at Forefront Communications Network, he earned their trust and respect. He was also great with the other suppliers who were called upon to give services to the needs of the clients at Forefront Communications Network.
Based on his experience with Lowell, David says that he highly recommends Lowell and his team.
Patricia Crease Benton (Communications Strategist | Brand Storyteller)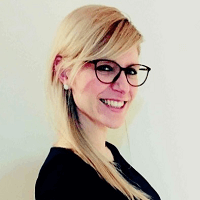 Patricia is a Communications Strategist and Brand Storyteller.
She was once a client of Lowell's.
She says that Lowell provides an awesome service, delivers quickly, and is a great pleasure to work with.
Lowell, together with the team at Insight Design, is quite a brilliant digital strategist, in her opinion.
He helped her in establishing a powerful online presence for many of her clients.
In his creative manner, he can build on, and expand, existing ideas, working hand-in-hand with his clients to make sure that the original expectation is surpassed by the end result.
She recommends Lowell as a person who is a constant source of new social media and digital marketing ideas and loves a challenge to overcome.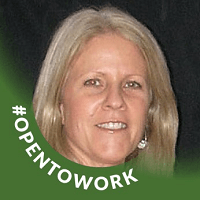 Sandy is an Administrative Assistant at Shabri Properties Limited
Sandy was once a client of Lowell's when she was working at Forefront Communications Network Inc.
She says that they have worked with Lowell and his team at Insight Design for many years, and they have developed a great working relationship with them.
She says that the experience they have had with the team has been nothing less than positive.
It does not matter whether they were working on a new website design, or updating the look and feel of an older one, Lowell and his team always gave them the highest level of quality and service – the end results were always superb.
Lowell and his team always went the extra mile to make sure that the clients of Forefront Communications were well taken care of.
Susan Kelly (VP Operations at Polson Bourbonniere Derby Wealth Management | iA Private Wealth)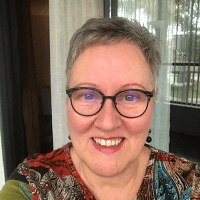 Susan is the Vice President of Operations at Polson Bourbonniere Derby Wealth Management and iA Private Wealth
Susan was Lowell's client at one time.
She says that Lowell and his team were very helpful in developing their web and Facebook presence.
They managed to work effectively within the uncommon restrictions of the financial investment industry -which she admits is not an easy task.
They relied on Lowell to come up with all aspects of their online strategy, right from the creative to the implementation.
Sandy has worked with Lowell for more than 10 years, and in that time, she has been consistently pleased with his support and service.
In Conclusion
Lowell Brown is a Facebook and Instagram Ads expert. He has studied how to make the best out of these ads, in order to get the utmost exposure and make sure that the ads convert.
This is a topic that many people struggle with and by following some of his teachings, or contracting his services, you can get better results out of your Facebook and Instagram marketing efforts.
Similarly, given that he has studied psychology, he understands what makes people pay attention to certain adverts and ignore others. This is where his strength as an expert in social media advertising comes in.
His expertise in psychology is also one of the reasons why he started the podcast "growing Up With Tech". he realized the challenges that tech brings in the upbringing of children.
On one hand, it is a great way of getting children to grow their creativity, but on the other sides, it tends to keep them in a cocoon, where they don't interact with people in person, as much as they should.