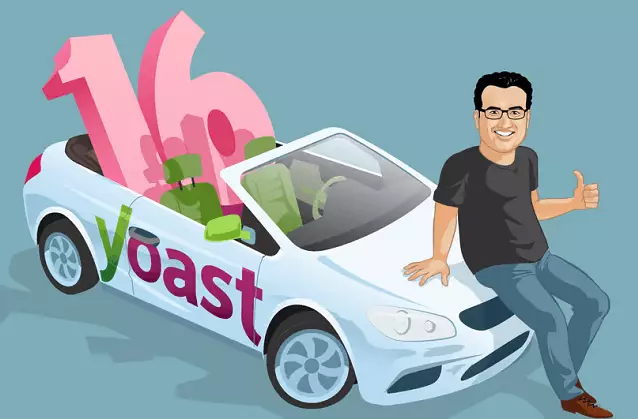 Keyword research, Title Tags, Meta descriptions, and readability are just a few of the key factors that people consider when performing Search Engine Optimization on their websites.
The process of SEO is a difficult, time-consuming process, and many people, especially self-published individuals, just don't know how to go about it.
Well, enter Yoast SEO.
For people who host sites on WordPress, Yoast SEO is one of the most important plugins you can have.
Yoast SEO helps you automatically optimize your WordPress website in a short period since it does all the heavy lifting.
Some consider Yoast SEO to be the number 1 Plugin for WordPress.
Well, one cannot talk about Yoast and forget to talk about the person who came up with the plugin.
Joost De Valk is a techie from the Netherlands, who developed Yoast SEO for WordPress.
Apart from Yoast, he is also an investor in the WordProof Timestamp Ecosystem.
Our Recommendation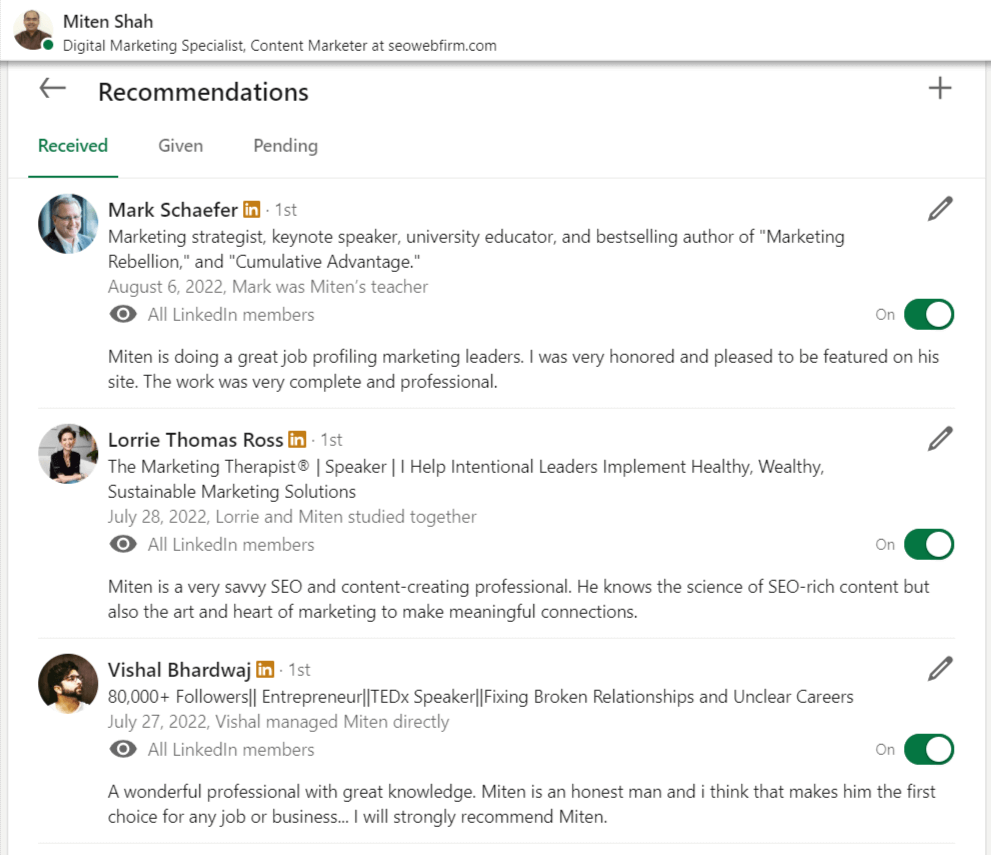 SEO for everyone: what does that even mean? – Joost de Valk
Who is Joost De Valk?
Joost De Valk was born on 16th February 1982. He hails from the Netherlands and has a long history in digital marketing.
At the tender age of 12, he asked his parents for some money to purchase a computer. This was the time that he ventured into web development.
He studied at the University of Applied Sciences and progressed into Internet technology.
Joost also has some training in theology.
Between the years 1994 to 2000, he attended Stedelijk Gymnasium Nijmegen, which is an institution that focuses on honing the skills of talented students.
Between the years 2000 and 2001, he studied theology at Radboud University.
From late 2001 to early 2002, he took a course in International Business and Management at the Hogeschool van Arnhem en Nijmegen (HAN)
From late 2002 to 2003, he went back to study more theology at Radboud University.
Joost De Valk is married to Marieke van de Rakt, and they have been blessed with 4 children, Tycho, Wende, Ravi & Borre.
The Professional Life of Joost De Valk
Joost has had a very diverse and interesting career in the digital world. He worked in various positions, in companies that were primarily concerned with open-source tools, including WordPress. His contribution to Digital Marketing is exceptional and deserves to be mentioned in this article.
Diogenes – Manager
From October 2002 to March 2004. Joost worked as a Manager for Diogenes. Diogenes is a student organization comprised of between 600 to 800 members. At any one time, there were 15 to 50 individuals working to manage the affairs of Diogenes. At this time, Joost handled the daily financial management of the organization.
First8 – Account Manager
Between January 2003 to Jun 2005, Joost worked for First8 as an account manager. He was responsible for project management, sales, and contacting clients.
IC&S – Commercial Manager
From June 2005 to February 2006, Joost worked as a commercial manager at IC&S. He was assigned the duties of marketing and selling services and products developed by IC&S, which was an open-source web hosting, consultancy, and support organization.
The company was involved in managing internet environments, complicated web applications, and optimizing high traffic networks. All these functions were performed using open-source tools.
OpenDarwin – Administrator
From January 2006 to January 2007, Joost worked at OpenDarwin, a huge open-source platform developed as a part of the Darwin operating system, developed so there could be better collaboration between Apple developers and the open-source community.
Onetomarket
After leaving OpenDarwin, Joost spent the next 2 years at Onetomarket, working in various capacities.
From June 2007 to September 2008, he worked as a Search Strategist for Onetomarket. He was responsible for crafting SEM (Search Engine Marketing) techniques and strategies for their clients. He was also tasked with promoting these strategies to potential clients, and sneering that they were implemented properly.
This means that he was supposed to deal with everything related to SEM such as Search Engine Reputation Management, Paid Search, etc.
From March 2006 to May 2007, He worked as an SEO consultant for Onetomarket. Here he had to serve a personal roster of clients. He came up with SEO techniques for these clients, ensuring that they ranked higher within the SERPs. At the same time, he was tasked with providing web browser interoperability and usability advice.
Search Engine Strategies (Amsterdam) – Programming Director
From January 2009 to July 2009, Joost worked at SES Amsterdam and was responsible for programming all the sessions at the organization.
CSS3.info – Owner
Between January 2006 to October 2009, Joost started a CSS newsletter at CSS3.info.
WebKit Open Source Project – Committer
From February 2006 to February 2010, he worked as a committer at the WebKit Open Source Project, which was developed by Apple, and later supported by Adobe and Nokia among many other companies.
WebKit is an open-source web browser engine that is employed by Mail, Safari, App Store, and other apps that run on iOS, macOS, and Linux.
OrangeValley – Principal Consultant
Between October 2008 ad November 2010, Joost also worked with OrangeValley, a Data-driven Digital Agency in the Netherlands.
He was tasked with using data to help companies succeed in the use of the internet in communication sales and marketing.
Bestuurslid Events – IAB Task Force Search
Once more, between January 2009 and November 2010, Joost started the Search Marketing Thursday event sequence. This was a virtual event hosted and attended by marketing professionals from all over the world, held every Thursday, and discussed a wide range of topics related to Search Engine Marketing.
WordPress Podcast – Host
Between December 2009and February 2011, Joost hosted a weekly Podcast, known as The WordPress Podcast, which discussed all matters relating to the WordPress Platform. The content featured news, tips, and information on WordPress themes and plugins.
Student.com – Advisor
For a brief stint of 2 years (2015 to 2017), Joost served as an advisor for Student.com regarding SEO, Social, and General Growth.
WordPress – Marketing & Communications Lead
Between January 2019 to June 2019, Joost joined WordPress and was tasked with leading the marketing team. He was tasked with piloting the improvement of WordPress.org, Websites developed on the platform, and all other WordPress outlets.
Quix – Founder and Lead Developer
For a period of 10 years (January 2010 to 2020), Joost founded Quix, which was a bookmarking tool, which allowed you to access all bookmarklets on all browsers that you use and keep them in one, easily accessible place.
Altha – Owner and Seed Investor
Joost, and his wife Marieke van de Rakt, formed Altha, which is a hiding company. Altha is a seed investor in businesses that operate on the Internet.
Most of the investments are in companies that have operations related to WordPress. The company usually plays an advisory role, but to a very small extent, thereby allowing the seed companies to grow as they should without any pressure.
Altha also brings in their combined experience to help scale up marketing and development skills, so the companies they invest in can be successful.
WordProof – Part-time investor and advisor
From May 2012 to this day, Joost has been an investor and advisor to WordProof, which is aimed at building trustable websites on the internet.
Trust is a major concern for all internet users. Internet users need to know that the information they are presented with can be trusted.
With the aid of the WordProof Timestamp Ecosystem, trust issues can be solved.
The goal here is to create an ecosystem, which will be open-source and will aid in increasing open standards for the betterment of the internet experience in the future.
Yoast BV – Founder
In May 2010, Joost developed the Yoast SEO WordPress plugin.
The tool is primarily an SEO and Digital Marketing tool. It is also used for creating content, eBooks, and courses, which help people understand and implement SEO on their websites for better performance.
Joost also worked as a Chief Product Officer for Yoast SEO, before he left the reins and took up the role of an advisor.
Joost sold the company to Newfold Digital, and assumed the role of an advisor, although his wife, who acted as the CEO when he was the Chief Product Officer, stayed with the company as the Head of Strategy.
Publishing Endeavors of Joost De Valk
Joost was not really driven into the publishing world, but he contributed to some books.
Professional WordPress Plugin Development, by Brad Williams, Ozh Richard, et al.
This is an in-depth book about how people can develop plugins for the WordPress Platform.
EdgeZero: De beste Nederlandse genreverhalen uit 2019 (Dutch Edition), by Mike Jansen, Tais Teng, et al.
This is the Dutch edition which can be loosely translated as "EdgeZero: The Best Dutch Genre Stories of 2019 (Dutch Edition)".
Joost is also an avid creator on YouTube, talking about various subjects related to SEO.
Here is one of his shows entitled, "SEO Secrets with Joost de Valk – WP Elevation WordPress Business Podcast."
Joost De Valk Milestones
As you can see, Joost has had a very rich professional life in the digital marketing arena.
He has worked with open-source companies to develop tools that have helped in developing the best experiences on the Internet and on mobile apps.
One of the biggest developments that he is known for is the development of the Yoast SEO plugin.
The Yoast SEO Plugin Unraveled
The Yoast SEO is a WordPress Plugin, that has helped many people optimize their websites, in a manner that they otherwise have failed to achieve.
The Yoast SEO plugin helps to:
Research what your users' pain points are; what do they want or need
Write unique content for your users
Optimize individual posts and pages
Research and set your main keywords and keyword phrase(s)
Optimize your WordPress permalink
Optimize your WordPress page title
Use headings correctly, for easy accessibility by search engine spiders and your readers
The Yoast SEO plugin is used by more than 9million websites and 11.4% of the top one million websites in the world.
This is quite an achievement, and Michael David, the author of "WordPress Search Engine Optimization 92015), fondly referred to Joost as the "Grandaddy of SEO plugins."
Apart from Yoast SEO, Joost has also invested in other exceptional WordPress tools, such as WordProof, Strattic, and Castos.
 Joost De Valk Quotes
"Easy Wins in SEO don't usually last long"
This is a saying that has been repeated by many SEO experts all over the world. SEO takes time, and for long-lasting results, it should be done properly, one step at a time.
Rushing into SEO, using shortcuts, and other unsavory means will lead to your site being blacklisted from the search engines.
"There are many roads that lead to Rome, you might as well pick the road that you actually enjoy."
This is a quote that speaks to the journey that a company takes on its way to success. The journey should not be stressful and challenging. You should enjoy what you do, to enjoy the end result.
"Conversion Research starts with knowing what your customers want and are doing on your website."
This is a great quote, which is the cornerstone of creating user personas when developing successful digital marketing campaigns. It is also the best way to perform successful SEO on your website.
"What makes people succeed is a combination of intelligence, marketing 'feel' and the sheer luck of being in the right place at the right time"
This is a quote that encourages people to use their knowledge to develop businesses, especially when they get an opportunity. One must look for a profitable niche and then use their knowledge to build a successful business.
Famous People Who Recommend Joost De Valk
Product & Tech Executive, and Member Board of Directors, The Guardian
Joost worked with Tanya as a consultant at the Guardian. She says that his input was crucial in the technical SEO performance of The Guardian when they were migrating their domain name from guardian.co.uk to theguardian.com.
Senior Director at Instacart
Luke is responsible for steering the Search Marketing for the classified department of eBay. He reiterates that the process of employing SEO for such a large company can be quite challenging.
He says that the strong technical background that Joost has, broke down barriers between product development and search marketing.
He is an enthusiastic person and this enthusiasm rubs off on those he works with making the process fast and enjoyable.
Founder & Member of the board of directors, TNW
Boris worked with Joost in 2005. He says that Joost is a verifiable expert in SEO. He worked with him when he sought Joost's help with the TwitterCounter API. However, rather than just give tips, Joost volunteered to build the API from scratch, making it smoother, better, and bug-free.
Author, Blogger, and Google's Digital Marketing Evangelist
Avinash Kaushik, a world-renowned Web Data Analyst and author of "Web Analytics: An Hour a Day" and "Web Analytics 2.0: The Art of Online Accountability and Science of Customer Centricity", worked with Joost in February 2008.
He says that Joost is a talented and bright web developer, and deserves the reputation he has in SEO circles.
Joost is a person who gives back more than he gets. He has developed Yoast SEO and has offered services to bloggers, enabling them to succeed in their endeavors.
AI/ML Director at Apple
David had the opportunity to work with Joost in August 2006.
He praises Joost for doing a great job in helping with developing the Nokia S60 WebKit port for public use. He was a source of ideas, improvements, and support when the WebKit port was included in the quality assurance system used by the WebKit community.
In Conclusion
Joost De Valk is a well-known personality in the blogosphere. He has been interviewed by many famous people on YouTube and on Podcasts.
He is recognized for his dedication to the development of ground-breaking WordPress plugins, which are used by millions of WordPress users all over the world.
To top it all, he is a very humble and selfless personality. He does not proclaim himself as a WordPress "Guru". He is a master when it comes to SEO and that is why the Yoast SEO plugin has worked so well.