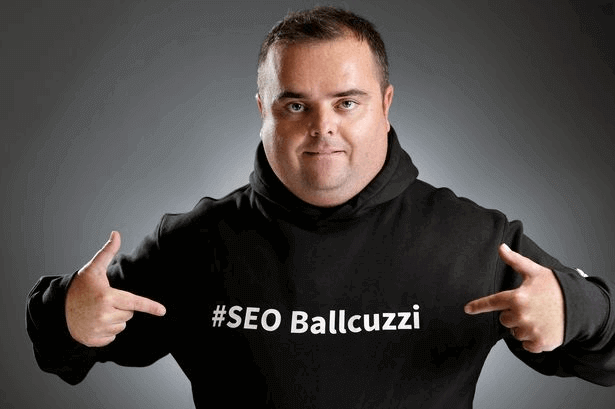 The topic of SEO has always been a mystery to most business owners and marketers.
However, there are some who have an uncanny understanding of how SEO works, and are able to express it and implement it in simple ways.
Craig Campbell is one of these people.
Craig is an SEO expert based in Glasgow, Scotland, and runs his own digital marketing agency, Craig Campbell SEO.
Craig has been working in the SEO industry for more than 20 years and has gained extensive knowledge of the industry.
His business today is successful thanks to his in-depth knowledge of SEO.
He does a lot of training for individuals and agencies on SEO matters and speaks at many SEO conferences and events.
The people who seek his expertise and sometimes newbies, and at times those with a decent understanding of SEO but are unable to perform proper link-building campaigns.
For a business to get great search engine rankings, then the digital marketing strategy they implement must tick all the right boxes.
Pay Per Click Advertising is a great tool to get your business in front of your potential customers, but it is a small part of an online marketing campaign.
SEO must be embraced if a business is to succeed wholly in its niche.
These are the reason why many people seek the advice of Craig Campbell.
But who is Craig?
Let us take a look at how he came up in the SEO world.
Introduction to Craig Campbell SEO (Best #SEO YouTube Channel with tons of Actionable tips)
An Overview of the Life and Times of Craig Campbell
Craig Campbell was born on 3rd February 1980, in Glasgow, Scotland.
He is an alumnus of the Shawlands Academy.
Craig started his journey into SEO when he built an interest in the subject as a hobby. He learned about the topic by reading books and visiting various forums.
He says that at the time, which was in the early 2000s, Facebook groups did not exist, so he had to go from one forum to another, where people were known by their nicknames, and he would learn from the stories shared about what SEO tactics were working and which ones were not.
One of the forums that he frequented was the SEO Chat Forum, which is still running to this day.
At that time, the names that stood out in the SEO world were "Kernel Panic", Dr. Marie Haynes, and "Fathom".
Craig says that his hobby was to play around on forums, learning bits and bobs and he fancied himself as a web designer, although, as he admits, he wasn't that good at it.
After a few years, he was able to build a little nest egg on the side and he was able to leave his day job and begin performing SEO as a freelancer in the year 2004.
He created a small home office, where he could comfortably work, while still continuing to learn more on the subject of SEO.
The beginning of a digital agency
After a few years on the job as an SEO solopreneur, Craig started getting demotivated and lazy working from home.
He went to a local business center and asked around for a small office that he could rent, and this allowed him to have a pace that he could go to work and try to build some form of routine in his professional life.
Within a short period, before he even knew it, Craig hired a sales guy and a content writer.
After that, he soon found himself asking for bigger office space, and the business center found him one without any problem.
The agency he built continued growing, and at one pin, he had a team of 17 people working from the office for his business.
Craig says that this development really surprised him because, at the start, he had no inclination of coming up with a digital marketing agency… It just "kind of happened".
However, this was a successful period for him. He continued learning, even as he performed successful SEO campaigns for local clients… Soon he started getting national and international clients for his business.
After about 9 to 10 years of running the digital agency, he started to struggle. He was working for all the hours that he could squeeze into his day but was still having a difficult time 9n scaling.
Craig was not great at delegation and was doing a huge chunk of the work on his own.
Scaling up became a huge challenge because he had not set up the business in the right manner. He did not have the right processes in place, which ended up being a huge source of stress given that the profits he earned were quite low.
Time to get smarter
Craig now took the time to pivot towards a self-brad, which embraced affiliate marketing. He started doing a lot of training because he felt he had the experience to be able to offer this level of service.
Craig hated managing teams and decided to scale up his business by outsourcing some of the work. That way, he did not have to manage a bunch of people on a day-to-day basis.
His approach changed from that of working IN the business to that where he would work ON the nosiness.
He started delegating most of the grunt work to his team.
He made processes for the staff members that he had to manage in order to get the grunt work done.
He also had to let go of the client work, which he realized took a lot of his time and energy, and it was not the only way that he could make money online.
This is why he started an affiliate marketing program for his business, and to this day, he still has private affiliates who earn him a decent income.
Apart from this model of doing business, Craig invested in digital assets, tried and scaled affiliate sites, or eCommerce sites, using his own team and processes, and then finally flipped them for a tidy sum of money.
Enter the Digital Marketing Speaker
Today, most of the work that Craig does involves speaking at events and conferences where he shares his advice, tips, and knowledge with people from all over the world.
It is his way of traveling the world, sharing his expertise, and also learning more skills along the way, as an added bonus.
Craig is amazed at the kind of conversations that he has with people during events and conferences. Not just other speakers, but also the attendees, who have done amazing things and have a lot to share too.
Craig has spoken at a lot of conferences and events and will be speaking at many in the future. Here are some of them:
How to fix the most common technical SEO issues | SearchLeeds 2018
As you can see, Craig has had an interesting journey on his way to becoming a leading SEO expert in the world. He is an inspiration to many new business owners.
Craig Campbell – Education, Licenses & Certifications
Craig Campbell is a professionally self-taught individual, as we have seen, but he still has a number of certifications and licenses that he has earned over the years.
Shawlands Academy
Craig Campbell joined Shawlands Academy in 1993, where he studied English, Math, and computing before he graduated in 1998.
HubSpot Inbound Certification
Craig attended the HubSpot Academy and earned the credential of HubSpot Inbound Certification in July 2017.
Google Certifications
Craig also got several certifications from Google, which are:
Google Analytics Certified (2010)
Google AdWords (2010)
Google Video Advertising (2012)
Google Shopping Certified (2012)
The Career Path of Craig Campbell
Craig Campbell started working for himself at a very young age. He did not venture into the corporate world but dived into the deep end to start his own business.
Take a look at how he worked his way up as an SEO expert.
Online SEO Courses
In February 2012, Craig started Online SEO Courses, a website that offered SEO training courses. As he got to know more about SEO, he continued to add more courses to the website, so many students learning SEO would get the best and updated techniques in Search Engine Optimization.
He wound up the company in July 2020.
AYR United Football Club
From January 2010 to August 2020, Craig was the webmaster for AYR United Football Club.
Craig Campbell SEO
In February 2003, Craig founded Craig Campbell SEO, a company that is still running to this day.
He started the company as a freelancer, and it has grown into a digital agency of note. He still runs his blog, which he started at the time, and adds tutorials and other updates about the SEO industry.
The company offers training services, as well as speaking services.
Craig Campbell Publications
Craig Campbell has authored and co-authored several books in his career. Here is a summary of what is contained in those books: Here are some of them:
Building SEO Authority: Gaining Trust and Relevance by Publishing on Amazon and Building Links
The book is available in the Kindle version.
Craig was one of the co-authors of this eBook. The others are Marc Zwygart, Matt Diggity, Dino Gomez, Terry Samuels, Steven Kang, Holly Starks, Garret Acott, and Jonathan Kiekbusch.
If you have not built authority links to your website, then you are losing out when it comes to marketing and building your brand.
When you create high-quality links, you are creating links that search engines can trust, thereby making your business rank high for your target keywords.
Whether you are a Facebook or other Social Media Specialist, a best Digital Marketer, or even a Local SEO, this book will benefit you and help you build authority for your website and company.
This book will be of great benefit to you if:
You want to make more money
You want to improve your ranking on Google
You want to help your business succeed.
You want to improve revenues for your clients
There are several strategies discussed in the book, and by the time you are finished, you will have:
Additional strategies to implement
More self-publishing options
Knowledge to create authority backlinks to your business
The knowhow to improve your client revenues
Knowledge of the secret optimization techniques available
Back To The Past: 1980s Edition
The book is available in both Paperback and Kindle versions.
The book was written to inspire a revolutionary style of rebus puzzles.
Rebus puzzles are also known as picture riddles or picture puzzles.
The new picture puzzle book was designed using amazing paintings to convey some song titles and at times lyrics, from popular songs created in the 1980s.
The pictures are all rendered without any words, and it is up to the reader to guess which song, each title picture referred to.
PBNs for SEO Link Building, How to do it? – PBNs are a big part of SEO if done properly
The book is available in both Paperback and Kindle versions.
In the book, Craig explores the reasons why Private Blog Networks (PBNs) still work very well, and why they are still part of the link-building strategies of proper SEO.
Many people say that PBNs do not work, while others are scared of trying them out.
However, according to the book, when PBNs are done properly, they will have a positive impact on your site.
SEO Link Building: Learn to build links the right way
The book is available in both Paperback and Kindle versions.
Craig Campbell explores how to perform link building in the proper way, using the latest techniques and tricks.
Link building is a powerful part of SEO. Everyone is aware that link building is crucial when it comes to ranking well in a competitive niche… so why are many people avoiding it?
There are many people who are fearful of building links because they do not know what is allowed, and what could get their websites penalized on the search engines.
This is probably because there are so many contrasting opinions out there.
In this book, Craig takes you through the link-building techniques and tricks that he used to improve the ranking of his business, and of his clients' businesses.
It is time for you to buy this book and find out what kind of link-building techniques work.
Buy Guest Posts, Buying Guest Posts to power up your website and boost domain authority
Craig Campbell – The Podcaster
Craig Campbell also runs a powerful series of podcasts covering various topics in digital marketing.
In his podcast series, he moves away from the traditional model and is seeking experts ONLY to appear in his shows.
Craig embraces communication with anyone. He is humble and willing to learn and share information with anyone, for the benefit of his listeners.
Here is a sampling of some of the episodes contained in the podcast series.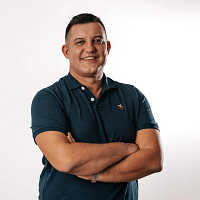 TikTok is still an enigma to many business owners and marketers.
In this episode, Craig talks to Lazar Zepinic on the topic of TikTok ads.
Apparently, the volume of traffic on TikTok is higher than that on Google, so there is a need for marketers and business owners to know how to use them.
On TikTok, ad targeting is always changing, so if you were not impressed in the past, you should listen to this podcast and see how you can employ TikTok ads to get more people to interact with your business.
eCommerce SEO with Kristina Azarenko
Many people are still confused about how to do SEO for an eCommerce business, which at times may seem overwhelming.
In this episode, Craig talks to Kristina Azarenko, about how to go about performing SEO for an eCommerce site, in the right manner.
The two of them talk about a wide range of important elements of eCommerce SEO, including issues of WooCommerce vs. Shopify. They also discuss the importance of optimizing category pages.
Kristina has also authored a great book, called 'eCommerce SEO Mastery: 10 Huge SEO Wins for Any Online Store".
How to use Reddit as a Digital Marketer – drive traffic via Reddit with Itamar Blauer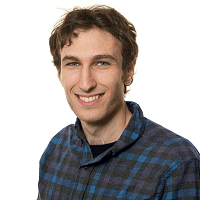 Many people ignore Reddit as a platform that can bring in a lot of traffic to their sites.
They believe that the topics discussed on Reddit are not deep enough to inspire people to click through to a website link.
Are they making a mistake?
Craig takes the time in this 13th episode to talk to Itamar Blauer about how Digital Marketers and business owners can use Reddit to drive traffic to their websites.
The episode is fun to listen to and will give you insights that you probably never thought about, on how you can use Reddit as a marketing tool.
Social Media Automation, Tips and Tricks with Neal Schaffer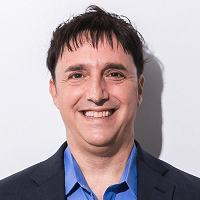 You probably have wondered just how you can automate your social media posts and other interactions with your customers.
This is a very important topic, especially for those who work alone and find social media participation to be a challenging task.
Craig talks to Neal Schaffer about how to go about automating your social media, so you can take the grunt work out of the task, and allow yourself to work smarter.
This is an episode that you should listen to if you are struggling with maintaining regular interaction with people on social media.
MaxWeb and Native Ads with Anna Gita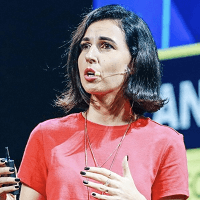 Are you struggling with getting the best out of your Affiliate Marketing business? There are many ways that you can optimize your impact using native ads as an affiliate or advertiser in the affiliate marketing world.
Craig talks to Anna Gita, the CEO of MaxWeb about how to get the best out of advertising in the affiliate world.
MaxWeb, for those who have never heard of it, is an affiliate network that specializes in bringing maximum benefit to both affiliates and advertisers in the affiliate marketing industry.
Apart from MaxWeb, they also discuss other types of native ads and how they work.
Amazon Listing Translations with Jana Krekic
If you have published on Amazon, have you ever thought about the importance of having your Amazon Listing translated into several languages?
In this episode, Craig talks to Jana Krekic, the founder and CEO of YLT Translations about the importance of having your listings translated into several languages, and why you should focus on the content.
Apart from discussing the translation of Amazon Listings, they talk generally about the advantages and disadvantages of the Amazon marketplace, and how you can leverage it to work for your business.
"White Hat" Backlinks with Julian Goldie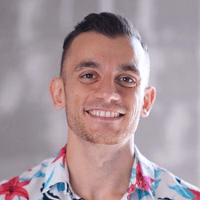 As you all know, the topic of creating backlinks is fraught with a lot of fear for most people.
This is because it can lead to penalization of your website, when it is done improperly, or in a manner that will seem like "Back Hat SEO" to the search engines.
Craig talks to Julian Goldie on several issues such as why all SEOs are migrating to Thailand and why Julian decided to start an online business, which is now a full-fledged agency, known as the Goldie Agency.
The main issue discussed in this episode is "White Hat" backlinks, and how Julian markets them.
The issue of White Hat or Black Hat backlinks is dear to many SEO experts, with some claiming that there is no distinct line between the two.
However, there is always the need to make sure that all backlinks are "clean".
The above are just a sampling of the episodes that Craig has on his Podcast, so if you want to get digital marketing advice, then this is the place to go.
Craig Campbell on YouTube
Today, Craig has dedicated a lot of time to developing his YouTube channel, which now boasts over 100,000 subscribers.
On his channel, he posts videos tackling a wide range of SEO and digital marketing topics.
The YouTube Channel can be categorized into three different "groupings" and these are:
Catch Up with Craig Campbell and Chris Palmer
Cashflow Digital
All other topics.
Catch Up with Craig Campbell and Chris Palmer
In this series, Craig Campbell and Chris Palmer seek to answer many questions that SEO practitioners pose to them.
These questions are collected from interactions with their subscribers on YouTube, Social Media, Websites, and forums.
Cashflow Digital
In this live-show series, Craig hosts Mike Pearson also known as Mr. QA, and "Brad".
The show is quite humorous and tackles topics of digital marketing and SEO. It takes you away from the hum-drum conversations that people have, into quite an "informal" setting of three guys answering questions from people.
All Other Topics
In this case, the videos cannot be categorized in a simple way, but they do deal with a lot of issues concerning digital marketing.
They may be in the form of a short or a traditional live stream video.
Being a hands-on kind of guy, the videos that Craig posts on his channel are in the form of a live stream, which makes it easy for him to interact with his audience.
He prefers this model, rather than doing tutorials, and posting them in a manner that makes his audience seem distant.
He loves to get down and dirty with you, so you might as well head on to his channel, subscribe, and get to interact with him in one of his live stream sessions on YouTube.
Craig Campbell – People Who Recommend Him
Throughout his career, Craig has worked with and helped many businesses, agencies, and individuals on matters related to SEO.
Many people hold Craig in high esteem and have recommended him for his SEO prowess.
Here are some of the recommendations that Craig Campbell has earned.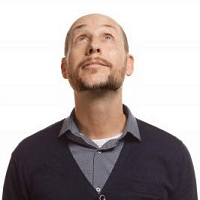 Peter is the founder of iO Digital, an end-to-end digital marketing agency based in the Netherlands, and at one time worked with Craig Campbell, but in different organizations.
Peter says that Craig exhibits all the qualities that one would expect from a true SEO expert. Unlike most SEO experts of his generation, Craig does not follow the "How can I please Google today?" ethos, which includes having the ability to recite the guidelines set up by Google.
Craig is a person with the ability to connect the dots of any SEO challenge that he comes across. He starts every challenge by thinking, "How can I solve things differently?"
He is able to see challenges and opportunities along the way before they even appear.
Peter says that it is always inspiring to have people like Craig around.
He goes on to place Craig amongst the SEO bigwigs like himself, @Marc Maiffret, @Ralph Tegtmeier, @Kristjan Mar Hauksson, and @Bill Hunt, and he is happy to have Craig join the list.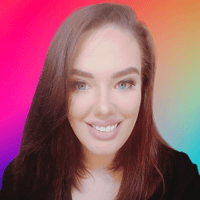 Jenny is an SEO consultant/strategist and is the Head of SEO at Session Media. Jenny was also the SEO Consultant of The Year, 2021.
Jenny worked with Craig in the past but in different companies.
Jenny acknowledges that Craig is one of the most influential SEO experts today, and goes on to say that he has the ability to share his knowledge in a manner that is both engaging and easy to grip, making him a great mentor for those who are starting out in SEO.
Despite having a superior understanding of the topic of SEO, Craig remains down to earth, is always available to talk to anyone and everyone, and is always ready to give a helping hand. She goes on to say that many are the times he offers his help for free.
It is a rare thing to see an expert who is ready and willing to help, at no cost.
Jenny says that having an opportunity to work with Craig was a privilege and an absolute joy.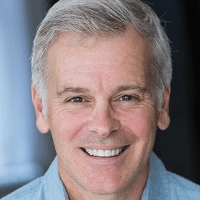 Paul is the Founder of Public Speaking Advantage, and once worked with Craig in different organizations.
Paul says that Craig is a person who is as invested and dedicated to your success, just as you are – "… and probably more so!"
Paul reiterates that Craig happily shares the missteps that he made, when on his way to becoming one of the leading SEO trainers today, so you can avoid making the same mistakes.
Paul continues to say that he was impressed by the gift of storytelling that Craig has since it goes a long way into demystifying SEO.
He says that Craig understands every moving part, but goes to great lengths to make sure that his clients tackle them one by one to build a solid foundational process.
Paul says that you should not waste any more time, and you should go to Craig, who is the best and right source.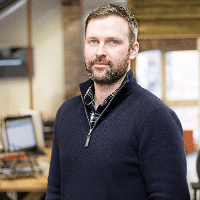 Tom is a Director and Outdone Online Marketing and has worked with Craig in the same team in the past.
Tom says that Craig has an unprecedented influence in the digital marketing industry. He says that if Craig was to drop a bombshell, then you can be sure that everyone will be talking about it and testing the theories within.
Tom says that Craig is never afraid to share his knowledge and his experiences from his own testing to help people in achieving their goals.
Tom finishes by saying that he personally owes a lot to Craig, since he would not have progressed so much in his business, without Craig.
Tom highly recommends people to connect with Craig, if they are serious about getting results in the vertical space of the digital marketing world, they are in.
In Conclusion
Craig Campbell is a world-renowned SEO expert. He runs his digital marketing agency, buys and flips websites, makes insane profits from his affiliate websites, and also has a strong footprint in the social media world.
Craig is a person who wears a number of hats, and he can answer a wide range of questions, as can be seen in his live stream sessions on YouTube.
Craig is the epitome of a guy who turned a hobby into a lifestyle and career.
Craig should serve as an inspiration to people who are starting out their small businesses. If you are one of them, then you should know that your passion and dedication can turn your business into a profit-making enterprise in the long term.