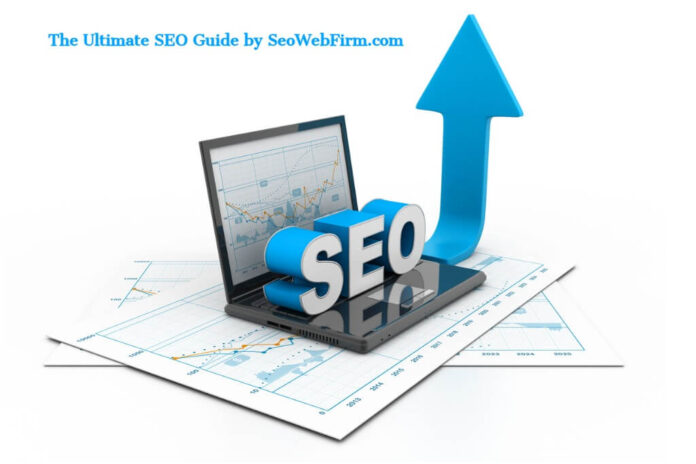 Are you experiencing a reduced volume of website or blog traffic?
Would you love to change that and see more people visit your site?
More than 40% of traffic received by websites and blogs all over the world begin with a search on Google and other search engines.
Every single day, Google handles over 3.5 billion searches, and in the United States, 78% of users use the search engines to look for products and services.
This is a huge amount of traffic and you should do your best to get as much of it as you can.
You need to rank well on the SERPs if you want to increase traffic to your website or blog.
Google's algorithms have changed drastically within the last few years and many businesses are losing their ranks within the SERPs because of this.
It is crucial for your business to update its search Engine Optimization to fit the new requirements based on the Google algorithm changes.
In this article, we shall look at 20 ways in which you can revamp your SEO so you can rank better on the search engines results pages in 2022 and beyond.
So, let's get started.
Table of Contents
Do a complete SEO audit of your blog or website
Define what your users want
Develop optimized landing pages
Optimize for mobile
Use infographics as a traffic growth tool
Optimize content for search algorithms
Write long-form content
Write a Roundup Post
Post useful and relevant information on social media
Create deep links within your website or blog
Send link equity to pages with a lower rank
Get more juice by linking to high Domain Authority websites and blogs
Grab broken links on Wikipedia to build more links
Leverage keywords used by your competitors
Use keywords and content on AdWords for your On-Page SEO
Create SEO page titles using multiple keywords
Regularly check on Google Search Console statistics
Update your old content
Kickstart old underperforming articles that have a high organic traffic potential
Write better introductions
OUR RECOMMENDATIONS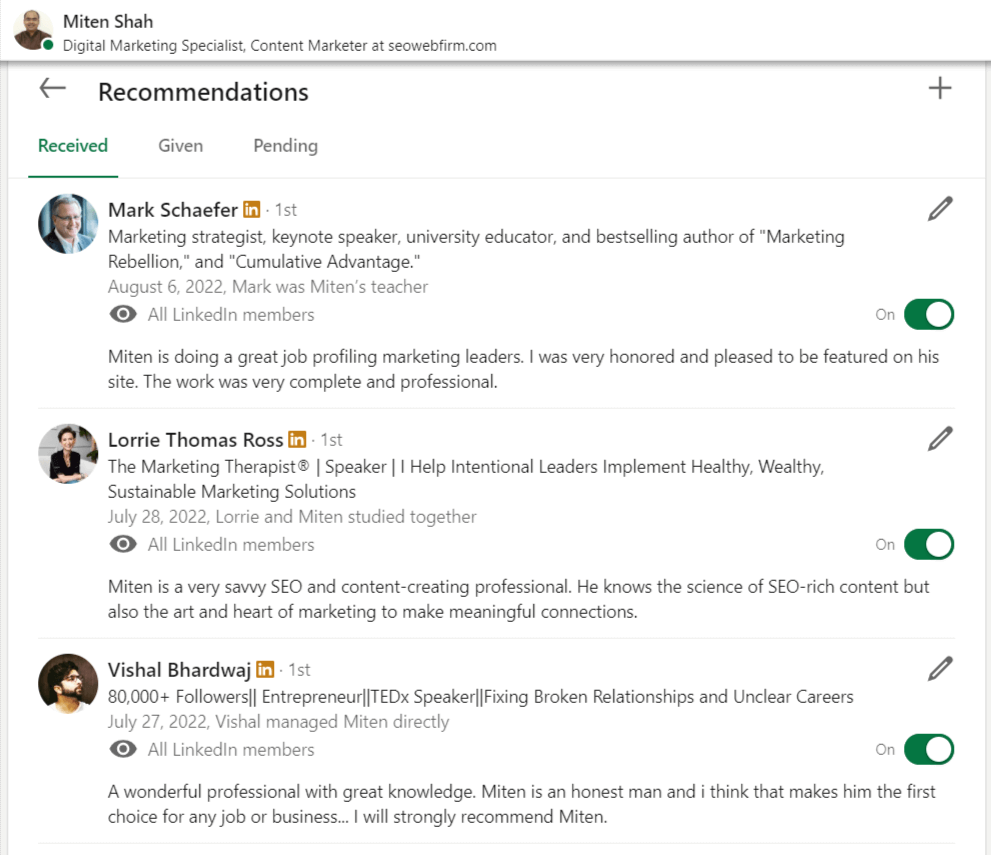 Step 1: Do a complete SEO audit of your blog or website
With a site SEO audit, you will be able to figure out why you are not getting as much traffic as you should.
The SEO audit gives you a comprehensive report on the overall performance of your site, which allows you to create new goals based on the results and defines new techniques to achieve these goals.
You would be surprised to know that many websites are missing out on basic SEO techniques like meta descriptions and page titles.
An SEO audit will point out such basic mistakes that have a great impact on your ranking.
Follow the steps below to completely audit your website:
Check if all your pages have SEO meta titles and descriptions
Check if your pages have keywords optimized for your niche
Check if your URLs are optimized for the search engines
Check if your pages and blog posts have a searchable format – this includes 2 to 3 sentence paragraphs, headings, and subheadings, optimized CTAs, Bold or italic fonts for points, etc.
Check if all your images have keywords in their ALT tags
Check if your content has relevant external and internal links
This may seem like a complicated process but you can use Ubersuggest to do a complete site audit.
Follow the steps below when using Ubersuggest for a site audit:
Go to Ubersuggest and then enter your blog or website URL. Click on "Search".
In the results pages, click on "SEO Analyzer" and then give it a few minutes to crawl your website or blog.
You will be given a percentage score, which will indicate how search-friendly your website or blog is. The higher the percentage the better your SEO is.
Now go ahead and review the results by going to the following sections:
Health check – this indicates the overall health of your blog or website pages
Critical errors -this shows you the major issues that are affecting your SEO health
Warnings -the are issues that are affecting your SEO health but to a lower degree
Recommendations -these are the recommended changes that you should consider making to improve your SEO health
Finally check on the final section of the report, which shows you the major on-page SEO issues that you should pay attention to. When you click on each result, you will be shown more information about the errors.
For instance, the tool may show you several pages that have duplicate or similar meta descriptions – you should then go to those pages and make the relevant changes.
With a full SEO audit of your website, you will be able to find errors and you will be able to make relevant changes to improve your SEO.
Step 2 – Define what your users want
Google is a big data company and every algorithm that they develop is designed to get data from users so it can become the best search engine in the world.
This is the reason why you have to focus on what your target audience and customers want. When you know what they want, then you will be able to create content that will draw them in.
So how do you go about having an intimate understanding of what your target audience wants?
There are several ways in which you can achieve this goal, and here are some of them:
Go to Quora
Quora is a social media platform, but one with a huge difference.
This is a site where people ask questions and they await answers from people who have the knowledge and expertise to answer them.
Sign in to Quora or create a new account.
When you are logged in, enter the primary keywords for your niche.
Now you will see the questions that people ask about using the keywords you just typed.
You can then go and wrote a blog post that will answer the question
If you do not know how to go about answering the question, you can browse some of the answers placed on the stream and then write an outline for a great blog post targeted at this particular question.
Use Google Analytics
Google Analytics is another tool that you can use to find out what your ideal customer is looking for.
Sign in to Google analytics and then navigate to the menu on the left side of your screen – click on Behavior > Site Content > All Pages.
This will give you results on the most popular posts and pages. Pay attention to the page views, and the average time spent on the pages. You can also check on the exit percentage and the bounce rate.
The average time will show you how much time people are spending reading your content. It shows you whether people read all the content or just skim through it.
The bounce rate shows you the percentage number of people who browsed through a single page and then left the site without checking on any other page. Ideally, you want people to read two or three pages on your site before they leave.
The exit percentage is similar to the bounce rate, but it is page-specific, while the bounce rate measures the whole website. It shows the percentage number of people who landed on that particular page and then left immediately.
Use BuzzSumo
BuzzSumo is a tool that you can use to find out how many times your content gets shared on social media.
All you have to do is enter the URL of your blog or website and then click on "Go".
You will get a report that shows you the most popular content on your blog or website and the number of shares that the pages get.
In this way, you get to know which kind of content is shared – this is an indicator that the content is relevant and users want to share it with others with their own social networks.
When you are able to answer the needs of your target audience and customers, you will get more traffic and conversion on your blog or website.
Step 3 – Develop optimized landing pages
Landing pages that have an optimized design improve sales and lead generation. To open new avenues for getting traffic to your blog or website, you need to create many landing pages with proper SEO.
Unfortunately, very few B2B companies make proper use of landing pages.
A study by MarketingSherpa shows that 44% of clicks for B2B firms go to home pages rather than landing pages.
Landing pages have the ability to create a lot of income.
Businesses with 10to 15 landing pages get 55% more conversions than businesses with less than 10.
Some businesses have over 40 landing pages which bring in over 500% extra conversions.
Here are the steps to follow when you want to create an optimized landing page.
Use long-tail keywords
Use long-tail keywords within the content of the landing page.
If you are using the OptmizePress tool to create landing pages on WordPress, ensure that you have a metadescription, title and keywords included.
Make sure that the keywords are used contextually throughout your content to avoid keyword stuffing penalties.
The long-tail keyword should be used in the title and at least one subheading on the page.
Make the content of the landing page compelling and useful
In order for people to respond to your landing page, the content has to be useful to them
You must also make the content compelling enough to convince them to take the desired action in the CTA.
The anatomy of successful landing pages begins with the heading and then flows down to the content. Include testimonials and reviews to convince people that you are credible and trustworthy.
Create professional landing pages
A professional and modern landing page design is sure to catch the eye of even the most casual user.
Derek Halpern says that design is king – if your landing page content is great, but your design sucks, you will probably be unable to achieve the goals of the landing page.
You may also use video o the landing page to emotionally connect with your target audience.
These videos can also be testimonials from satisfied customers, which go a long way in getting more people to trust your business.
Create useful links on the landing page
You can create internal links on your blog, social pages, and other third-party website leading to your landing page.
Links contribute highly to getting ranked well on the search engines, and using them on your landing page is a great idea.
Make sure that the links you include are high-quality links otherwise you may not get a favorable rank on the search engines.
Step 4 – Optimize for mobile
Many people are browsing the Internet using their mobile devices. Over 60% of daily internet traffic comes from mobile devices.
This is a compelling reason why you need to optimize your blog or website for mobile browsers.
After Google started ranking mobile-first, blogs and websites that have not optimized for mobile have lost a lot of traffic.
The number of people who are using their mobile devices to purchase products and services online is staggering.
According to Business Insider, 45% of all e-commerce purchases in the United States were made from mobile devices in 2020 – this is why a new term has been coined, m-commerce.
m-commerce hit $284 billion in the United States in 2020.
Looking at these figures, you should realize that optimizing for mobile devices will help you rank better on the search engines.
You can use the free Google Mobile Testing Tool, to find out if your website is ready for mobile browsing.
All you have to do is enter your URL and then click on "Test".
The results will show you whether your blog or website is optimized for mobile. If it is not then you need to redesign it.
You may also use your own mobile device to check the design.
Today's web design tools have been created to automatically design for mobile. However, sometimes some tweaks should be done in the code to ensure that the website runs well.
Step 5 – Use infographics as a traffic growth tool
Infographics can be used to display complicated content in a visual and easy-to-understand manner. 65% of people are visual learners and giving them content visually allows them to grasp complex content.
Using high-quality infographics may increase your blog or website traffic by up to 193%.
Make sure that you do not concentrate too much on the visual design and forget on giving relevant and useful information in the infographic.
Why are infographics so effective in increasing traffic?
The human brain can process crucial information 60,000 times faster than plain text. Over 90% of the information processed by the brain comes from visual stimuli.
How do you go about creating powerful infographics to drive traffic to your blog or website?
Collect your data
Look for trending topics in your niche and then look for and compile data that you can use on the infographic.
Create the infographic
There are various online and offline tools that you can use to create a wonderful infographic.
Some online tools include Canva, Venngage, and Visual.ly.
If you do not want to create it on your own, you can look for freelance creators to do it for you.
Craft a blog post to support your infographic
Take the data that you have used to create your infographic and then use it to come up with a comprehensive blog post.
Having a blog post that further explains an infographic increases the chances that it will be shared.
When you publish content that follows a step-by-step formula, you can use an infographic to summarize the steps, and this will improve your web traffic volumes.
Note that Google cannot index content that is displayed in the infographic since it is an image and this is where the blog post comes in – Google will index the content of the post based on the keywords that you use.
Submit the infographic to directories
Search for the top 20 infographic directories and submit your infographic to them.
If you don't have enough time to do this, you can hire someone to do it for you.
Make sure that you vet the directories before you submit your infographic to them.
Ensure that they will give you quality backlinks so you avoid getting penalized by the search engines.
Step 6 – Optimize content for search algorithms
Google's search algorithms have changed a lot over the last few years.
In order to have a better ranking on search engines, you must optimize your content to be easily recognizable by these crawlers.
These algorithms are AI tools that help in analyzing search queries and providing answers to these queries.
For instance, if you type in the keywords "remote work", you could be looking for different results:
Results showing your opportunities for remote jobs that you can do from home.
Results showing you how you can fix a broken remote control or where you can take it to be fixed.
How does Google understand what you want?
The search algorithms will check on the web searches by other people who used the same keywords and the websites they visited in order to determine that the first option is probably what you were looking for.
Another brilliant illustration can be seen when you type in the word "Apple".
You could be looking for a place to buy fruits
You could be looking for an iPhone, iPad, or Macintosh computer.
The algorithms will probably decide that you intended to look for Apple electronics and give results that fit in with the second option.
Google algorithms are very sophisticated and you do not need to stuff your content with keywords.
Instead of using too many keywords in an effort to manipulate the search algorithms, you can use synonyms.
For example, instead of using the word "image" a lot of times in your content, you could use "illustration", "picture", "photo" etc.
Also, make sure that your keywords flow contextually with your content.
Use a natural tone when you are writing your content – the keywords should be inserted naturally so that google algorithms can rank the content based on the keywords.
Google algorithms are designed to recognize key terms in your content. However, the only way you can rank properly for these search terms is if you use them naturally.
Step 7- Write long-form content
Backlinko did a study analyzing 11.8 million searches and discovered that the average number of words for content results that appeared on the first page of Google SERP was 1,447.
Many other studies have laid credence to the fact that long-form content ranks high on the SERPs.
Even if long-form content does not get you to the first position on the SERPs, it will definitely improve your chances of once getting there.
However, you should also create long-form content that is high in quality. Shorter blog posts with relevant content will perform better than long-form articles filled with fluff.
Make sure that you have a detailed and useful coverage of every topic in your article. When you make quality content that proves useful to users, then Google will display your pages higher on the SERPs.
When you use long-form content, you can use more keywords and synonyms which will help you rank better.
Make sure that your website or blog contains content that is more than 1,500 words in order to improve your chances of ranking high on the SERPs.
Step 8 – Write a Roundup Post
A post that covers the "best" of any topic, or interviews with experts in your niche are common examples of roundup posts.
This is a great way of giving content to your readers that covers various opinions and teaches them new things.
This is a simple and effective way of improving your SEO.
The major benefit of writing roundup posts is that you get your blog or website to be viewed by many new audiences because you are using experts or influencers in your interviews.
The experts who are featured in your roundup posts will most probably share the post with their own audiences, thereby exposing your blog or website to new readers.
Imagine if you have a major influencer with hundreds of thousands of readers as your interviewee and that influencer shares the post with his or her readers; your content will be viewed by all those new readers.
All these are people who you could not have been able to reach using other methods.
So how do you go about creating a roundup post?
Select your topics and interview questions
For example, suppose you want to talk about tips that help grow traffic, one of the questions you could ask the influencer is, "Which strategy has helped you most when it comes to building your traffic?"
Select the experts and influencers that you want to interview and reach out to them
Come up with a list of industry experts and influencers, who can adequately answer the questions that you have set out. If you need about 10 expert answers, then create a list of 20 to 30 people to approach.
Getting their email addresses may prove to be a challenge so you can opt to approach them on social media.
Make sure that you have the perfect pitch when it comes to asking them to feature in your roundup post.
Let them know that you will be linking back to their websites as a way of thanking them for contributing to your post.
Write and publish the roundup post
Collect all the answers and then write an introduction and a conclusion
Ensure that you have created links back to every contributor
When you publish the post, let the interviewees know that the post is live.
You may also politely ask them to share it with their own audience
Even if 50% of the people you have interviewed share the post with their viewers, you will have reached a considerable number of people, whom you would not have been able to get through other means.
If the experts you interviewed have a very large number of followers, you could benefit from getting tens or hundreds of thousands of new readers.
Step 9 – Post useful and relevant information on social media
If you have a new blog, then it could be very difficult to rank high in the SERPs for high-volume keywords. This is because your Page Authority and Domain Authority are still very low.
Social media is a great way of increasing your traffic and gaining credibility.
However, when it comes to building traffic and authority, not all social media platforms have the same ability.
This is not referring to Pinterest, Facebook, or Twitter, where anyone can create posts whenever they feel like it. This is referring to authoritative social media platforms.
Some of these platforms are Quora, Blogger, and Slideshare.
These are sites that give you the chance to increase your following within a short time.
So how can you leverage these platforms (SlideShare) to increase your authority and traffic?
Find a trending topic within your niche
It is now effective to simply select a keyword and then create a slideshow presentation to generate buzz on social media.
You need to find topics that are already trending on blog posts within your niche.
You need to find out what people are talking about at the moment, just like you do when researching a topic for a blog post.
You may also go to GrowthHackers, which is an online community for marketers, and see what they are talking about. Look for a topic that is relevant to your business niche.
When choosing a topic, make sure that it has a punchy and attractive heading and also one that will fit in about 30 to 35 slides.
For purposes of this section, we shall look at a topic such as "Increase Your Traffic Within 30 Minutes"
Write down the outline for your presentation
Now go to an article that covers methods to quickly increase your traffic and pick out the relevant points.
Now use these points to create an outline for the presentation.
You could have an outline like the one shown below:
Join [site that helps promote content in 30 minutes]
Create a Press Release
Update email signature
Comment on other influential presentations and blogs
Mention sources on Twitter
Use Scoop.it
Use BuzzBundle
Create a post on LinkedIn
Create a post on StumbleUpon
Each of these points should represent a single slide on your presentation.
You may use another person's content to create a presentation on SlideShare, but you need to get permission first so you don't get penalized for plagiarism.
Make sure that you have the written consent before you move to the next section and also ensure that you credit the original writer within your presentation.
Find supporting pictures
In order to get people interested in your presentation, you must make it visually attractive. You can look for free stock photos to use in your presentation.
When choosing photos, keep the following in mind:
Make sure the images you choose are relevant to the topic you are presenting
Use high-resolution images or photos
Make sure that you are not infringing on copyrights when choosing your images
Use the images to support the text in your presentation – the images should not overpower the content that you write.
If you are gifted in graphic design, you can use your own images, or take photos with your own camera.
Examine other successful presentations
You need to study what other successful presentations are made of.
You can find a popular presentation on the SlideShare homepage.
Take a look at how they are created and also check if you can improve them in any way.
You possibly might find a trending presentation that you can curate and improve, giving you a shortcut to getting your presentation viewed by more people.
Create the presentation
After you have gathered the information and images, go ahead and create your presentation. You should make it better than those you have studied in the step above.
You can use a wide range of presentation creation tools for this purpose. You have to save it as a PDF file in the end.
You may also use online tools to create your presentation.
Make sure that there is a link to your landing page for the topic.
SlideShare gives do-follow links, which means that you can get a lot of traffic once your presentation becomes popular.
If you want to get leads and subscribers for an email newsletter, a Slideshare presentation is a great way to go about it.
Step 10 – Create deep links within your website or blog
Deep linking is an SEO boosting process where you use anchor text to create internal links within your blog or website.
This shows the search engine algorithms the depth of your site pages and encourages better indexing.
Many people work hard to get people to visit their home page but do nothing much to encourage the algorithms to go deeper into the site and rank more pages.
Older landing pages and blog posts that have crucial information can help you get a lot of traffic if they are indexed by the search engines.
Deep linking improves the structure of your website for better ranking.
Before you start creating deep links within your inner pages, you should check on the number of inbound links that point to your homepage, compared to the other pages.
This is how you go about creating deep links on your blog or website:
Check on the number of inbound links that you have
Visit Moz's Link Explorer, and enter your URL and then click on "get free link data".
Examine the top pages
Sign up and then log in. In the menu on the left side of the screen, click on "Top Pages". Under "Overview".
Examine the results for inbound links
The results presented to you will show you how many inbound links you have.
The reason why you need to do check on your inbound links is the fact that websites that have a high number of inbound links to the homepage and low-level internal links have a high bounce rate.
Let us look at some of the benefits of deep linking.
Improvement of Page Authority
Fresh content is desirable to the search engine algorithms since recent information is more useful than older content.
You can raise your Page Authority by creating fresh content regularly.
When you link to older content, you are basically telling the search engine crawlers that the content is still useful and relevant,
Even if you have a homepage with a high Page Authority (PA), you need to work on making older pages relevant and increase their PA.
Since Google has a freshness score based on the date when the content was created, the score for older pages decreases with time.
Indexing of internal pages
When you link fresh content to internal pages, it tells Google to continue finding them and indexing them.
However, you should avoid too much optimization with anchor text when linking to internal pages.
Your anchor text is not necessarily a keyword but can be a part of a sentence that is relevant to the page that you are linking to.
Step 11 – Send link equity to pages with a lower rank
Let's say that you have a page that is appearing on the second or third pages of the SERPs, you can help it move to the first page by sharing link equity from pages that appear on the first page.
Link equity is the outbound links that come from a page with high authority.
The reputation of these blogs, websites or pages can rub off on the lower-ranked pages.
It tells Google that the content on the page is also of high importance.
To illustrate this concept, imagine that two websites have the exact same content, design, etc. With all other factors remaining constant, the site that has the most links will be ranked higher on the SERPs.
So how can you go about sending ink equity to low-ranking web pages?
Update the content
Update the content so you can be able to link it to more recent content with a higher authority.
Share the content on social media once more
When you share content on social media once more, it brings in more traffic and improves the page authority.
Link the content to new pages
When you create fresh content, make sure that you have a link pointing at the low-ranking page. This will send traffic to the older page and this will improve its ranking.
This may also lead to the content being shared once more by your readers.
Sending equity to low-ranking pages will not bear fruits immediately. You just have to be consistent and persistent and after a few months, the content will be ranking on the first pages.
Step 12 – Get more juice by linking to high Domain Authority websites and blogs
Linking your blog or website pages to a site that has a high Domain Authority helps you get more juice or equity.
When you get links from these websites, the Google algorithms tend to trust the content that you create, which leads to a higher rank.
There are many places to look for websites with high domain authority, and Alltop is one of them.
Alltop allows you to see Domains with high authority and also the pages and topics that have the best ranking on these sites.
In order to find a topic that fits your niche, type in a keyword in the search bar at the top.
You will then see the categories that are linked to the keyword that you have used.
You can then link to the websites that are most relevant to the content on your web page.
You may also approach the owners of the websites and ask them if they could link back to your blog or website; this may be an ambitious request, but if you create high-quality content that can benefit their site, they should be able to agree.
And anyway, even if they shut you down and decline your request, you will have taken a minute to try and get a link to the website. Don't ignore the chance simply because you fear getting rejected.
Step 13 – Grab broken links on Wikipedia to build more links
This is a great opportunity that many marketers ignore. It is very powerful in creating top-notch links back to your content.
You can scan Wikipedia for dead links and then claim them to be your own.
I bet you have never thought about that.
Here are two types of links that you can snag on Wikipedia:
Dead link – This is a link that had been pointed at another page, but for some reason or other, the page does not exist anymore.
Citation needed – This means that there is a fact or statistic in an existing article that does not have the required link to a credible source.
When you write a post about the topic and then link to these "dead" or "citation needed" links, then you can get authoritative links from Wikipedia.
You should use the tool called WikiGrabber in order to find these kinds of links.
Simply enter a keyword that you want to target and then hit the "Search" button.
You will then be presented with a list of Wikipedia articles that have dead links or need citations.
If you want to get more results, you can also use Google to find these links.
Simply type in the following text:
site:wikipedia.org "Keyword phrase" "dead link"
When you get the list of articles based on the keyword that you have chosen, go through them until you see the text [citation needed].
Check on the item that needs a citation and see if you have content on your website that answers the item or explains it better.
If you do, then simply submit your link by clicking on the [edit]text next to the keyword.
If you do not have an article that you can link to, then you can create new content that gives the latest and verifiable information about the keyword, and then link it.
When you click on the [edit] text, you will be taken to the Wikipedia editor screen. Look for the sentence that required a citation and then click at the end of it. You can now click on Cite in the top menu and add your link.
Click on Generate in order to have your content linked to the Wikipedia article.
Wikipedia will display a screen that confirms that the citation was added and the date too.
Save your changes by clicking on "Save Changes" at the top right side of your screen.
Your submission will be sent to the Wikipedia moderators who will check out your content, and if it is found to be credible as a source of data for the item you had selected, then they will confirm it, and you can now enjoy the improved page authority that you will get from Wikipedia.
NOTE: Wikipedia links are no-follow links, which means that they do not pass equity to your content. However, the domain authority and ranking that you get from Google for these links is very high, and this is the SEO benefit that you will get from snagging links on Wikipedia.
Step 14 – Leverage keywords used by your competitors
To succeed in SEO, you must do competitor research. There is no point in stressing yourself about the keywords that you should be using when your competition is already using them to their benefit.
You can simply go through your competitor blogs or websites and then check on the keywords that they are using to rank high.
Now use the keywords to create better content and rank better than them.
You can even sign up for your competitor's newsletter and then observe how their email strategy rolls out.
The only resource you use for research is time and it will be spent wisely when you are looking at what your competition is doing and trying to do it better.
For instance, with just a little research, Starbucks was able to instantly become very popular in China and they beat their competition.
How do you get to spy on your competition and check on their keyword use?
Use a tool like Ubersuggest.
Start by heading to Ubersuggest and then typing the URL of your competitor on the search box; continue and hit "Enter"
In the left sidebar, you will see a list of keyword ideas generated from the content on the URL.
Scroll down the page and you will see the best SEO keywords to use.
Check on the "Position" column in order to see the SERPs ranking of the site that you are spying on for that keyword.
You can also verify the results given by Ubersuggest by using the same keywords on Google, and you will see that the results are credible.
Once you have identified the keywords, you can now create content using the same keyword but will be better than that of your competition.
You may also use Ubersuggest to give you more ideas on the long-tail keywords that you can use to outsmart your competition.
Simply repeat the search on the site, just like you did above, but this time, use filters to find long-tail keywords that have a high volume and a low SEO difficulty score.
For example, you can set the volume to be between 800 and 4,000 and the SD to be 40 and below.
This will remove some of the original keywords that you had found, and give you some ideas on the keywords that you can use to beat your competition.
Step 15 – Use keywords and content on AdWords for your On-Page SEO
You may also get great ideas from looking at the keywords that your competition uses on the Google AdWords advertisements.
The ads are brief and highly optimized using high-value keywords.
If you can steal the keywords and then write a quality article for that same keyword, you could get a better organic rank on the SERPs.
More than 26% of internet users are using advertisement blockers, which means consumers are avoiding the ads – the best way around this is to create content using keywords found in the ads.
When you establish yourself in high organic search results, you build trust with those who are blocking ads.
When you want to find these keywords, simply go over to Google and then type in the keyword that you want to use.
Check the results for sponsored content displayed in the Google Ads section.
Analyze the titles and the copy that has been used in the ads and get ideas for writing organic content that will improve your SEO.
Step 16 – Create SEO page titles using multiple keywords
An SEO page title is that which is displayed in the Google SERPs.
You must make sure that the page title has keywords relevant to the content on the page.
You must also make sure that the title does not appear to be spammy as this could penalize your pages.
Spammy SEO page titles have a lot of keywords stuffed in them and they do not always make sense.
Using spam keywords will make the search engine algorithms to categorize your content as illegitimate, which will harm your ranking.
For instance, if you have created a blog post about the best colors for painting your summer home, you can rank well when you use the following:
Bright paints for your summer house
Summer home décor ideas
Trends in wall colors for summer homes
However, if you use a tile like the one below, your page could be penalized:
Summer Home décor – summer colors for painting your summer home
Make sure that your titles do not appear to be trying too hard to get noticed by users on the SERPs.
Step 17 – Regularly check on Google Search Console statistics
The Google Search Console is a tool that helps marketers track issues that could affect the ranking of their blogs or websites.
There are three main statistics that you should keep an eye on using the Google Search Console.
Look out for crawl errors such as 404 pages
Use it to submit new site maps
See the keywords that people use to find your blog or website
Sign in to Google Search Console to access the Dashboard.
Look under 'Coverage" to see if you have any URL errors.
The 404 errors will not have much effect on your search engine rankings, but they ruin the user experience, which is lately a crucial ranking factor.
You can imagine how it would feel if you have been looking for an answer to a problem, then you see a website that is ranked highly on the search engines and when you click on it, you land on a 404 error page.
It would be a terrible experience, right?
Luckily, you can easily correct these errors right from the Google Search Console.
For each error that you get, click on "Fetch". The Search Console will inform you of the result of what the search engine algorithm sees and you can correct it.
In most cases, the 404 error comes about because the page is being directed to another different page.
You can easily sort this out by clicking on the "Request Indexing" button for your site to be re-indexed. This will solve the problem.
You can also submit a new sitemap and solve the error 404. Go to the menu on the left and then click on "Sitemaps".
Type in the URL of your sitemap, which is usually just "sitemap.xml". add this to the end of your URL.
After you submit a new sitemap, the status will change to "Pending".
Re-indexing your site will help solve 404 errors that you may not even know exist on your website.
You may also use the Google Search Console to find the keywords that people use to access your blog or website.
Go to the left menu and click on "Performance".
This will show you the keywords that people used to find you on the SERPS, even if they did not click through to your blog or website.
When you see the keywords that people use to find you, you can judge which are the keywords that perform the best.
If the keywords being shown are not the ones that you were targeting when creating the content, then you need to rewrite the content and optimize for those that you wanted.
Step 18 – Update your old content
If your blog is more than three months old and you have been posting regularly, then you have a goldmine of content that you can curate and repurpose.
Some of those posts might still be generating traffics, but you can improve on them so they can get a better authority and improve your SEO ranking.
Start by writing down the articles that are performing well on your blog.
Go to Google Analytics and then click on the "behavior" tab, which can be found in the menu on the left side of your screen.
Now click on "Site Content" followed by "All Pages".
Here you will be able to see the best-performing articles for the last 3 to 6 months.
Even if these are the best-performing articles, refreshing them could bring in a new flood of readers.
Here are some of the things that you can do to update your old posts and make them fresh and popular:
Create a sharable headline
You must create a new headline that will inspire people to share the content. The headline must contain the keyword that you are targeting.
So, if your old blog post which was doing quite well, had a title like, "How to Make $20,000 From Your Blog", you could make it more compelling and sharable with just a few personable tweaks.
Tweak the headline to arouse curiosity, and still send the same message.
It could read something like:
"How I Made $20,000 a Month From My Blog While Traveling the Globe".
This is a bit more fun and will raise curiosity making people want to read and share the content.
Use customer testimonials
You may also use customer testimonials to update an old blog post.
Customer testimonials have been found to increase engagement with up to an 89% success rate.
If you are the only one saying how your products or services are the best, then some people might not get on your wagon. However, if others are singing the same song in their testimonials, people will be willing to commit.
Update old images and data
If you still have a blog post that was created 3 years ago, then you definitely need to update the information or data sources.
If you have had a redesign recently, you might also need to update your images so they fit in with the new theme or branding.
You also need to update content that forms the foundation of your blog. Such content is also referred to as "Cornerstone Content".
This content should always be updated since it is still being indexed. You don't want readers to land on such an important piece of content and realize that it is outdated.
Cornerstone Content is what people need to know so they can use your website and ultimately do business with you.
You need to create a spreadsheet that helps you keep track of your cornerstone content.
The spreadsheet should have the following columns:
Post title
Post URL
Topic
Main keywords
Last Updated
Make sure that you go through this spreadsheet every few months and make sure that all these posts are updated.
Going for more than six months without updating your cornerstone content can hurt your ranking.
Step 19 – Kickstart old underperforming articles that have a high organic traffic potential
In the step above we discussed how you could keep your high-performing content fresh and authoritative. However, what about old content that did not perform well?
You should also optimize old content that underperformed so it can perform better and improve your overall SEO ranking.
Here is how you go about revamping old and underperforming content,
You know that the content you wrote was good and was of benefit to your target audience, otherwise, you would not have created it at all.
You can kickstart it so it can be findable and bring in more traffic.
How do you kickstart old underperforming articles?
Create a list of underperforming articles
Go to Google Analytics and click on "behavior" followed by "Site Content" and finally "All Pages".
Observe the page views, bounce rates, and average time on the page.
When you click on the arrow placed next to Pageviews, you will be able to see a list of all the pages that brought in low traffic volumes.
You can then edit the content to make it perform better.
Analyze keywords
Use WhatsMySERP on all the pages that did not do as well as you expected.
Enter the keyword that you had targeted and the URL of the post and then click on "Go".
You can perform multiples searches at one go and get all the results at once.
Now you can check on the pages that underperformed due to using poor keywords and then you can edit them and use keywords that are relevant and get more traffic.
Update other sections of the post
You should update the following too:
Images and broken links
Old data and citations
Keywords that did not perform too well
Use your experience and new insights to make the post perform better
Use a case study or a testimonial that you did not have in the past
Launch the post once more
It is not enough to just hit the publish button and expect people to know that you have updated an old blog post. You must actively let people know.
You should edit the publishing date to make it recent.
When you change your publishing date, the old blog post will reappear in the recent list on your blog.
Here are some things that you should do when relaunching an updated blog post:
Share the post on social media
Contact any business that has been mentioned in the post and ask them to share it too.
Send the post out to your email list
Experienced content marketers can attest to the fact that it is more challenging to come up with a new post when compared to revamping an old one.
You would need new ideas to create a new post whereas revamping an old one just needs you to edit it a bit.
Always kickstart old content that did not perform very well and you will see it perform better and improve your SEO ranking.
Step 20 – Write better introductions
It takes a few seconds for a reader to scan your introductory sentences and decide whether to read the rest of the post or not.
The introductory sentences of any content serve as hooks to keep the reader engaged.
They should be short and punchy and show the relevant content that will entice the user to keep reading.
The reader needs to know what the post is all about and decide whether it is worth reading or not.
You should start with a question or a punchy statement.
You can also present a common problem that users face and let them know that the content below will solve the problem.
Basically, you just need to know how to write introductions that will keep readers glued to your content.
In conclusion
The content that you use on your blog or website is an extremely powerful marketing tool.
This is why exceptional content on any platform has the effect of moving the critical decisions made by users on the Internet.
In order to maximize the potential for your content to bear fruits, you must make sure that people can find it.
The only way to do this is by performing great SEO to improve your ranking on the SERPs.
You should use the steps that we have outlined above to boost your SEO.
Concentrate on user intent when you create your content so it is useful and fun to consume.
If you have ever tried any of the steps listed above, you can share your experience with us in the comments section at the bottom of this page.