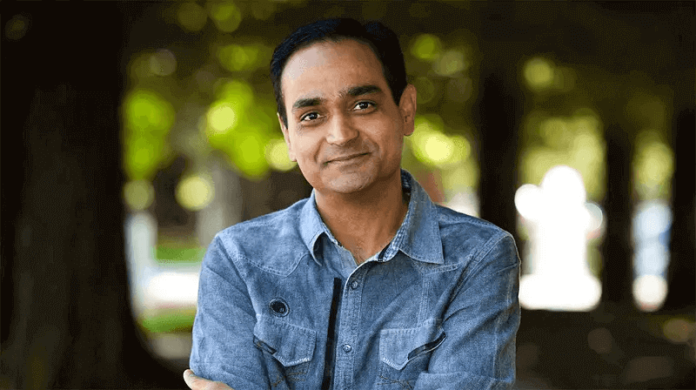 In today's online entrepreneurship world, no topic is as important as that of digital marketing and the competition it brings about.
The science of Search Engine Optimization is built upon this very same topic.
How can one business overcome its competitors in the digital marketplace?
What is the best way to get organic traffic and improve sales?
It is all about getting to know the best way to market products and services on the Internet.
However, one can never run a successful marketing campaign without analyzing existing data.
Analysis of data and public relations are the way forward if you want to succeed in any marketing campaign.
Avinash Kaushik is an esteemed expert when it comes to matters of data analysis.
He has even written a book entitled "Web Analytics 2.0" which goes deep into the science of data analysis, and how it can be used to come up with targeted and effective marketing campaigns, for long-term success.
OUR RECOMMENDATIONS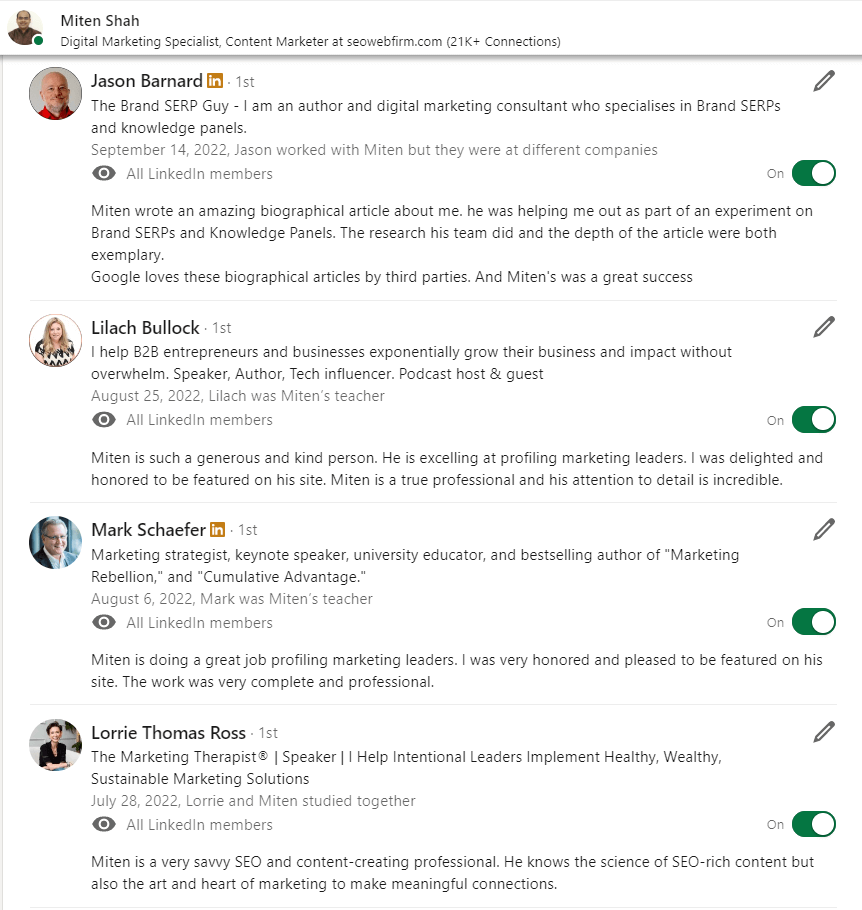 Avinash Kaushik at a Glance
Today, Avinash Kaushik is known as the co-founder of Market Motive, a top-notch Digital Marketing Training Company, and also the Digital Marketing Evangelist for Google.
He has a rich career background in the world of Digital Marketing and Data analysis, having worked for companies such as Intuit, Silicon Graphics Inc, DHL Saudi Arabia, and DirecTV.
He also runs a blog, Occam's Razor, which is primarily focused on the use of web data analysis in directing digital marketing campaigns, for long-term success.
He is also a best-selling author of two books, which we shall mention later in this article.
Thanks to his endeavors, he has risen to be the most sought-out expert, when it comes to how marketers, teams, and executives can use web data in order to recraft the success of their businesses.
Avinash has been able to take the complex topic of web analytics and break it down into simpler modules, that can be easily understood.
He is also an avid promoter of the fact that investing in a talented team of data analysts will bring about long-term success for any business.
He is passionate about including data collected from existing customers and using bleeding-edge competitive intelligence modules to succeed in digital marketing.
Many of the companies that have engaged him as a consultant, give him fantastic reviews for being energetic, inspiring, and practical in his approach to digital marketing and web data analysis.
Companies like Unilever, Time Warner, Dell, Porsche, IBM, and Vanguard have used methods that he has advocated in their digital marketing campaigns.
He is also a respected keynote speaker for various global conferences among them, including Monaco Media Forum, Ad-tech, Search Engine Strategies, and Web 2.0. The Art of Marketing and JMP Innovators' Summit.
Apart from being a keynote speaker at these conferences, he has also held lectures at leading institutions like Stanford University, University of California – Los Angeles, University of Virginia, and the University of Utah.
Check out what Avinash talks about in this video covering the topic of "The Art of Digital Marketing".
Interview with Avinash Kaushik
Avinash Kaushik Early Life and Education
Avinash was born in the United States of America on October 16th, 1970. Much is not known about his early childhood life.
However, he has had a great educational background.
Between 1988 and 1992, Avinash attended Marathwada Krishi Vidyapeeth and graduated with a Bachelor of Science degree in Mechanical Engineering.
One can see where he honed his passion for data analysis.
Between 1995 and 1998, he attended the Ohio State University and graduated with a Master's in Business administration degree in Finance and Management Information Systems (MIS)
Check out this talk that Avinash gives, covering the role of "Big Data" and analytics in the management-level decision-making process. The talk was given at the Haas School of Business, University of California, Berkeley.
Avinash is married and has two children, a son, and a daughter. The son seems to be destined towards having a great career in the footsteps of his father.
Devotion and commitment to family and work are one of the strong points that he advocates for. It is all about having a balanced life.
Avinash Kaushik's Professional Life
Silicon Graphics Inc (SGI)
Global Services Business Intelligence, Senior Business Analyst & Project Manager
From Mid 1997 to August 2001, Avinash Kaushik worked at SGI, holding the positions mentioned above. His role was zeroed in on Data Warehousing, OLAP, and analytics.
He also led teams drawn from the parent company's ERP systems division, and he steered the Enterprise requirements in Sales, Marketing, and Financial Data.
He also handled the Global Services division, tasked with Professional Services, Logistics, and Contracts.
DirecTV Broadband Inc
Senior Manager, Enterprise Analytics
From October 2001 to March 2003, Avinash Kaushik worked for DirecTV and was tasked with enterprise reporting for Broadband Services divisions for more than 1000 people. This covered roles within the Sales, Marketing, and Customer Service Divisions.
He was responsible for developing a versatile enterprise reporting architecture, through planning, and carrying out analysis for complex business challenges, and then crafting standard, simple, automated, and documented business systems and processes to address these challenges.
Intuit Inc
Director, Web Research & Analytics
From Mid 2003 to March 2007, Avinash Kaushik worked for Intuit Inc. as the Director of Research & Analytics. He was the head of the team tasked with creating architecture and support for integrated Web Analytics & Research platform.
His unique approach to web analytics led to the formation of systems for multi-million-dollar businesses to be driven by Voice of the Customer, which at the same time balanced Outcomes for Intuit.
The platform developed by Intuit during this time was comprised of ClickStream, Outcomes, Customer Service, and Customer Comments. All these came together to give integrated quantitative and qualitative data, for more than 60 eCommerce and non-eCommerce web enterprises.
His specialized knowledge proved crucial in the areas of:
Competitive Intelligence Analysis
Advanced web Analytics
ClickStream & Outcomes Analysis
Experimentation and testing, such as A/B testing, Multivariate Testing, etc.
Voice of the Customer Analysis and Customer Satisfaction measurements
Wb research Methodologies such as Lab Usability, Heuristic Evaluations, Site Visits, etc.
Market Motive
Co-Founder & Chief Education Officer
In July 2006, Avinash Kaushik, together with other experts in Digital Marketing, founded the company, Market Motive, which changed the way professional digital marketers learned and carried out their duties throughout their individual careers.
Market Motive came up with a much-needed training curriculum, which was developed by industry experts, coming from eight different disciplines. The curriculum came up with online digital marketing courses, which were combined with weekly in-person sessions.
In order to graduate from the course, each participant had to complete 2 dissertations and also pass the dissertation defense part.
To this day, the company, now under a new name, Simplilearn, is still the top leading developer of Digital Marketing course curriculums and some of the courses have been adopted by Universities, other digital marketing schools, and also individual learners.
Google
Digital Marketing Evangelist
Since March 2007, Avinash Kaushik has been working as a Digital Marketing Evangelist for Google, a position he holds to this day.
Working for Google and talking about digital marketing attests to the specialization that Avinash Kaushik has in the topic of Digital Marketing and Web Analytics.
This is a title that really confused many who knew Avinash, as you will see later in this article.
As a side note, we cannot fail to applaud yet another Evangelist for Google, Justin Cutroni, but this one has a different title; "Google's Web Analytics Evangelist."
I bet you think that this title would have been given to Avinash, right?
Avinash Kaushik's Publications
As we mentioned earlier, Avinash published two books, regarding web analytics, which transformed the way the digital marketing world thought about data analysis.
Web Analytics: An Hour A Day
He published Web Analytics: An Hour A Day in June 2007. The book covers a bespoke insider perspective into the challenges and opportunities that can be discovered and leveraged using Web Analytics. The book was especially targeted at online entrepreneurs.
Web Analytics 2.0: The Art of Online Accountability and Science of Customer Centricity
This is a book that truly encompasses web analytics and its impact on digital marketing in the world today.
There have been a lot of changes in digital marketing within the last few years. The way people collect and use data for analysis has changed drastically too.
The book looks at the challenges that companies run into and how they can overcome them in the dynamic internet marketing environment seen today.
Avinash Kaushik's Honors and Awards
Avinash has been given some high awards to recognize his contribution to the digital marketing world.
In 2009, he was given the "Statistical Advocate of the Year "award, from the American Statistical Association, for his promotion of the use of statistical data and analysis to improve digital marketing campaigns.
In 2011, he was given the "Most Influential Industry Contributor" award, from the Web Analytics Association, once more for his exemplary work concerning the use of web analytics data in shaping digital marketing campaigns.
The specialties that gained him these awards are:
Web Analytics and Web Research thought leadership
Voice of the Customer (VOC) and Customer Satisfaction measurement and management
Bringing Insights and Efficiency to large corporations through strategic leveraging of business acumen and technology.
Avinash Kaushik's Milestones
Starting Occam's Razor
In 2006, at the Frost & Sullivan event, Avinash met Andy Beal, a well-renowned brand reputation management expert. He is also an author of top books, including, "Radically Transparent: Monitoring & Managing Reputations Online."
Andy Beal spoke to Avinash and convinced him about the power of blogging, and even offered to help him with anything that he needed.
Suffice it to say that Avinash started Occam's Razor, and has never looked back.
The site contains powerful information on how web analytics can be used to create a long-term successful online business.
He says that the spirit of the blog is driven by two principles that he learned from Guy Kawasaki.
"Eat like a bird and poop like an elephant." This is a funny Japanese quote that simply means that you should give back more than you have received. This is what drives Avinash to share his expertise with the world.
"Think 'BOOK', not 'DIARY'." This is a quote that has made many people successful in blogging, and who have turned the ideas they have shared on their blogs into books.
On becoming Google's Digital Marketing Evangelist
In 2007, Avinash Kaushik became Google's Digital Marketing Evangelist.
Now, what does this task really entail? To put it in a nutshell, Avinash was supposed to "Simplify Complex Marketing"
This concept was really unique, according to many industry insiders.
Carmine Gallo, a senior contributor on Forbes, profiled Avinash in his article, "The Digital Evangelist Leading Google's Storytelling Movement."
He says that he was amazed when he heard that a data analyst was working as the leading storyteller for Google. How does data connect with storytelling?
Well, Google wanted Kaushik to change the way that people told stories on Google.
When the question was posed to him, Avinash had a very interesting reply, and I quote:
"Storytelling is a powerful way to get our clients to think differently."
Click To Tweet
Kaushik opines that Google is a source of data for many clients, which can be used to make huge changes in their businesses.
However, a data dump cannot be of any use to customers if they cannot make head or tail out of it.
Therefore, according to Kaushik, in order to minimize the effect of this enormous size and scope of the data-driven change, people should use stories.
Avinash Kaushik's Quotes
"The interesting thing about averages is that they hide the truth very effectively.
In this quote, one can infer that he believes in actual data and not just working with average values. Average values water down successes and hide failures.
"First click attribution is akin to giving my first girlfriend 100% of the credit for me marrying my wife."
This is a quirky saying but has a lot of meaning in the digital marketing environment. First click attribution is falsely said to prove that a customer will be loyal for a long time. Your first girlfriend cannot be credited for the wife you later marry, get it?
"Never let your campaigns write cheques that your website can't cash."
This is a simple but powerful quote. You must never promise something when doing your marketing, and then fail to deliver. It is a simple way of telling marketers to avoid clickbait marketing campaigns at all costs.
Other fairly straightforward, but important quotes by Avinash Kaushik are:
"Content is anything that adds value to the reader's life."
"The Golden Formula for Social Media Success: Entertain Me, Inform Me, Provide Utility."
Experts Who Recommend Avinash Kaushik
Tom is a Product leader at Google. He is also an Executive Coach and Podcaster.
Tom has worked together with Avinash, albeit at different companies.
He says that Avinash is a highly valuable member of the Google Analytics and Website Optimizer teams.
He has the uncanny ability to take complex issues and break them down into smaller, easily understood bits. He does this such that they remain provocative, humorous, and memorable.
Avinash also has the uncanny ability to know exactly what customers want, need, might love, and what would put them off, making him the customer whisperer.
When Avinash talks, people listen.
Mary is the principal for IMB, IBM Public Cloud Digital Global Sales Business Development.
She has worked with Avinash but in different organizations.
She says that Avinash is oddly able to see beyond "What Is", and come up with concepts and strategies to make the "What Could Be" a reality.
His sense of humor is "wicked" and his wit "sharp."
Avinash is able to convey his objective clearly, and be captivating when talking to a group of people, which makes him an excellent team leader and coach.
Rahul is the VP of Product Marketing at Exabeam.
In April 2008, Rahul was Avinash's client.
Avinash was asked by Dell, to evangelize and contribute to the web analytics strategy for the company.
Avinash, with his uncanny understanding of the business challenges, infrastructure, and drivers of decision making, was able to present a convincing web analytics strategy within a very short period.
The strategy was found to be very practicable and applicable in the successful measurement of Dell's website.
He presented the strategy in a no-nonsense manner and articulated his ideas very well, and it took very little extra convincing to get Dell to buy into the strategy.
Glen is a leading product designer and used to work under Avinash in the year 2007.
Glen says that he is very lucky to have worked under the supervision of Avinash. He was forever inspired by Avinash's vision.
Before he started working with Avinash, he did not fully grasp the potential or the power of web analytics and testing.
As a user experience (UX) architect, he now considers analytics to be essential, and the true benchmark of the talent and success of any designer.
As a UX designer, he found out that web analytics allowed him to better understand his designs and how people respond to them.
He learned about the "TRINITY" of testing from Avinash, and how its framework can be used by management when it comes to making crucial web design decisions.
Brijesh is an Associate Director – IT Engineering for Bank of Singapore, the top Global Private Bank in Asia.
Avinash and Brijesh studied together.
He says that he begins every day by reading Occam's Razor, the Blog started by Avinash.
He says that the blog serves as an encyclopedia for all matters of Web Analytics, and is a great resource for anyone who wants to get certified as a Web Analytics Consultant.
He has answers to any issues you may encounter when you are performing web analytics on your website.
Brijesh also took a course at Market Motive, and he was happy to get comprehensive feedback on his performance.
Joseph is a writer of books that cover a wide range of unconventional topics, such as Magic, Science Fiction, and even the Dark Arts.
It, therefore, comes as a surprise when he says that Avinash can be an intimidating character.
How intimidating?
Well, he says that Avinash certainly has a lot of knowledge, and this can be intimidating to many people.
Other ways in which he finds Avinash Kaushik to be intimidating include, his honesty, fairness, integrity, and willingness to teach.
These are the traits that make up the "who" of who he is.
These traits are some which have long been abandoned by others who have a lot of knowledge but rarely share it.
Avinash can see the temporary, secondary, and short rewards instead of the long value. This is how he can break down complex issues into smaller digestible bites.
In Conclusion
Avinash Kaushik has made a huge contribution to the use of data analysis in crafting digital marketing campaigns and methodologies.
He is a promoter of the fact that web analytics is critical to having long-term success for every company.
He knows that dwelling more on customer satisfaction will improve the performance of any business online.
Google has also created its algorithms to focus more on the needs of the customer, so ignoring customer satisfaction data can spell doom for a digital company.
Give us your thoughts on how data and web analytics affects your business. Have you ever seen the need to focus more on customer feedback? Let us know.