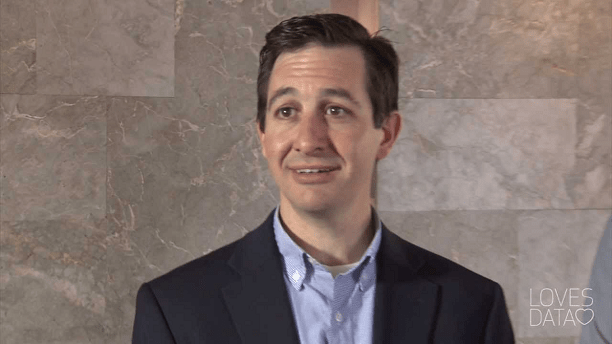 Web analytics has been a trend for some years now.
It's where companies use data to make their decisions.
In this field, there is one leader that stands out from the rest.
He is known to have many interests which are: Digital Analytics, Google Analytics, Website Testing Online Business Optimization, Digital Marketing, Consulting, Speaking Training and Writing.
His achievements are just amazing.
Below is his story as to how one can become a guru in what they are passionate about.
Justin's Education and Interest:
According to his Linkedin Profile, Justin got his higher education from Belmont High School, and then joined Worcester Polytechnic Institute, between 1992 and 1996.
He graduated with a Bachelor of Science in Mechanical and Aerospace Engineering.
The research for his Thesis was conducted at NASA Glen Research Center, Cleveland OH.
The project was honored in its achievement in concept, presentation and its final execution. It was his first project, a big success.
His first success was an opening for more and better things.
He is mostly referred to as an analytics evangelist. He is the right person to read his articles and follow him on the social media, if you need to get the latest trends in Google analytics. He is a guru in the field.
If you are in online business, you need to understand what visitors do when they either land on your site or app.
How does the app or site contribute to your failure?
Such is the field that Justin is involved in. He has written hands on guide on how to get most from the Google analytic tool.
You don't have to be an expert in the field. His books can also be used by a beginner and an expert alike.
Justin's passion being analytics, he most of the times makes interactions with high level managerial teams, to ensure that web data is strategically used.
Apart from this, he collaborates with technical teams in development of plans for implementation as far as actionable data and business insight is concerned.
He is one person who understands all that you need for your online business to boom, from digital marketing to what changes you need to have on your landing page to make a kill.
Awards & Accomplishments
He got his first nomination as the Innovator of the year in 2011 (Web Analytics Association) and, he was nominated twice (2012 and 2013) as the Most Influential Industry Contributor.
Justin is also a very active member in web analytics community passionate about sharing what he knows, and the advancement of the analytical community.  He runs a trendy blog, analytical talk, and he is a common figure in related forums and trade shows.  When he has a new post, online companies would treat it with the deserved respect, he always comes up with something new.
Justin is also an author of several books online. He has co-authored two books with O'Relly: Google Analytics and Performance Marketing with Google analytics, both available on Amazon.
The book has won the hearts of many online business owners who includes Chris Miller, of TheSocialNetworker who calls it a masterpiece.
He applied the analytical techniques from the book and according to him, the results where, improved traffic and conversion for his blog.
He also has many videos on YouTube mainly for teaching on analytics.
Justin Cutroni – Conversions@Google
Justin Cutroni: Career and experience
Currently, Justin works at Google as an analytics evangelist, a position that he took six years ago.
Previously, he worked at Cardinal Path as the Director of Digital Intelligence for almost two years where his chief mandate was assisting companies in the implementation of web analytics so as to come up with measurement strategies.
He would talk to business owners and explain to them in simple language, the importance of web analytics.
He came in handy in selecting the right measurement tools for businesses, how to set them up, and their maintenance.
Justin also ensured that the business owners could understand the data through analysis of their sites performance after analyzing data to understand the performance of their online business.
He would finally have their landing page and other relevant pages tested for better performance.
His assistance does not only go to the website owners, he also helps in apps and on mobile based platforms.
The main intention he has is to ensure that the measured initiatives targets the online business owners in getting to understand of analytics in impacting their businesses.
Justin Cutroni has also worked for EpiKOne a web analytics company as The Director of Web Analytics, a position he took for four years and ten months.
As an Analytical evangelist at Google, Justin has held many workshops and seminars to teach online companies about Google Analytics & Website Optimizer and how to use these tools for business success.
The events allowed by Google, assist companies in understanding data analysis and web testing using Google tools to their advantage.
Another work experience earned by Justin Cutroni is in between 2001 and 2005 when he was consulting for Astute Computing, LLC.
His consultation service with the company was based on the internet, though he also provided programming services, especially in coming up with online based apps.
He also had a consulting role at Accenture a global leader in strategy for solutions and services which includes consulting in operations, digital technology and operation.
His other clients include: Sony Music, Universal Music, Wells Fargo, National Hockey League and Homeaway. 
Analytical Blogger
Justin has his personal blog Analytics Talk  as the Analytics Evangelist at Google; he is the authority in the provision of any information on Analytics.
Analytical Talk is the hub of the latest Google updates and what they mean for your business.
Some of the latest topics on Analytical Talk include: universal analytics, cohort analysis and the Analytics tag manager and this recent post (which includes a code snippet) outlines a new way to track Keyword ranking using Google Analytics.
Justin Cutroni Worth
The Google analytical seminars and talks that Justin has been holding is just a part of his job at the company.
He must be earning a considerable amount from the sales of the books he co-authored with others and also from his regular consultations he carries out for online firms.
Justin Cutroni the influencer
Justin was named the top 25 influencers on Relevance.
The reasons behind it being that he has worked with some of the big brands and made them embrace analytics, especially helping them to grasp how they can use online data and digital analytics to build their online businesses.
Being a member of digital analytics community has given him an upper hand; add that to his advocacy then he becomes the voice to reckon with.
Lessons you can learn for your online business, a preview of Justin Cutroni's book: Performance Marketing Google Analytics
I'm sharing with you a few facts from his book on why you should embrace Google Analytics for your business.
Justin and his co-authors explain why you should understand the power of users over your online business. Ones you get the point, you will need to work on maintaining the users on your site and turn them into buyers.
They emphasize the power of the almighty algorithm (Google) and how it has power over your business.
You should keep in mind that there is no single product on the web that does not have comparison. Every product is compared with the other(s) and the best product gets more sales.
No matter what you do to your site, you need to have it in mind that web surfers always listen to each other first before the marketers.
Online competition can spring up anytime without notice. Always be ready for competition.
Always remember to put your clients first in any situation.
Treat data as a strategic asset- Data is what will move you from where you are and where you desire to go.
Know your desired outcome- How much do you really want? After getting the figure, go ahead and achieve your goal.
Maintain simplicity don't complicate your site- Make it easy for your clients to get around it.
Use the right tool for the right job- Know which tools you need to improve your site and make use of them.
Expect and accept accountability- You should be accountable for the outcome of your input don't blame others.
Fun Facts about Justin Cutroni
Generally, Justin is a family man, who loves adventure, camping, rock-climbing and other outdoor adventures. He also loves to cook.