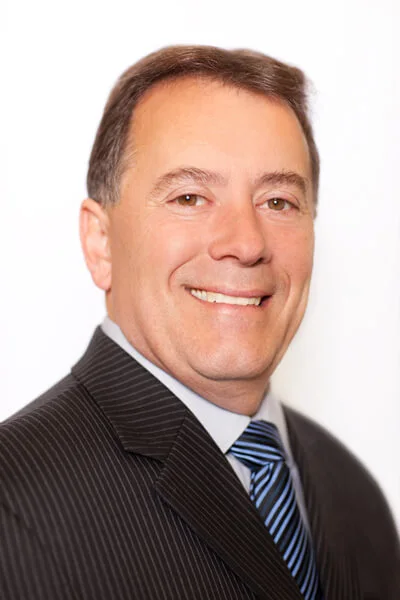 Starting a Franchise can be a daunting endeavor, even for experienced business people.
Getting the right knowledge is crucial to becoming successful when you are starting a franchise.
At times, you may require someone who is experienced to guide you through the process, mentoring you into franchising success.
This is where Gregory Mohr comes in.
Gregory has an extensive understanding of the franchise industry, being a successful franchise operator himself.
Apart from running his own franchise operations, he takes time to teach people all about franchising.
He says that he knows franchising is not a business for everybody and does not sell it to people as such.
His role is to give people as much information on franchising as he can and then let them decide whether franchising is a business they want to go into or not.
For those who feel that franchising is something they want to venture into, he does provide information on which are the best franchises to target.
He also imparts knowledge on how you can turn your business into a franchise, giving you hands-on mentoring along the way.
As for the costs of his mentorship? It is all free since he gets paid a referral fee by the franchises that he promotes.
The mentorship program is designed for anyone who wants to know more about franchising.
It all starts by getting to know each other with Gregory and discussing your criteria and goals, where you have been, where you are at the current moment, and where you want to be in the future.
When you enter the franchise world, you are embracing the freedom to do anything that you want to do, including the small finer things, without affecting your income stream.
Our Recommendation
A Little About Gregory K Mohr
Gregory Mohr humorously refers to himself as a former corporate ladder climber.
For several years, he felt dissatisfied and bored with his job within the corporate sector.
Greg believes that a job should be a tool that helps people to earn a comfortable and happy living. Life has to be fulfilling, even as you go about performing your duties at your job.
He was not happy at his job!
This is the reason why he left his job and ventured into franchising. He also feels that there are many people, who are unhappy with their jobs, and that is why he helps entrepreneurs and corporate holdouts in creating financial freedom, wealth, and security in the franchising industry.
For Gregory, the turning moment came when he reads the book, "Rich Dad, Poor Dad", by Robert Kiyosaki. He realized that what bored him was "working for others".
It had been drilled in his head all his life, that he had to get a job so he could have a great life, but this 'job" was driving him nuts.
This is when he decided to start franchising as a side hustle, and soon he felt much better about himself.
After about 10 years, he had already made a name for himself within the industry:
He was featured on Yahoo Finance
He had improved his income by more than 10 times, working for himself and using the hours that were favorable to him.
Written the book, "Real Freedom, Why Franchises Are Worth Considering and How They Can Be Used for Building Wealth", which is a guide to finding the right franchise fit, and which also became a best seller on Barnes & Noble and Amazon, earning a place in the Wall Street Journal list of best sellers.
He had helped hundreds of people in getting the right franchise fit for themselves.
Gregory also runs a podcast on franchising called "Franchise Maven".
Here is a video in which he talks about why he started franchising:
Gregory K Mohr – Why Did I Start A Franchise
Gregory Mohr's Educational Background
American River College
Between 1991 and 1993, Gregory pursued core college classes at the American River College.
Apart from his academic pursuits, he was also involved in several activities and societies:
He created the Alpha Gamma Sigma Honor society
He was a volunteer tutor at the John Still Middle School
He was a member of the Scholarship Committee.
California State University – Sacramento
Between 1993 and 1997, Gregory enrolled at the California State University, Sacramento, to pursue a Bachelor of Science Degree in Electrical Engineering and Physics.
Here too, he got involved in the Golden Key Honor Society and the Tau Beta Pi National Engineering Honor Society.
St. Edward's University
Between 1997 and 2000, Gregory was enrolled at the St. Edwards University, where he pursued a Master of Business Administration Degree in Management Information Systems.
Again, he was a member of the Delta Mu Delta National Business Honor Society.
Gregory Mohr's Professional Pursuits
Gregory has worked in various capacities in different companies, which perhaps speaks to his lack of fulfillment when working within the corporate sector.
Taco Bell
General Manager
Between 1978and 1982, Gregory worked as the General Manager for Taco Bell, in the Sacramento Area of California.
His duties involved analyzing profit and loss statements, developing subordinates, and preparing budgets. He was instrumental in improving sales and profits at several locations in the Sacramento area, largely by working on improving customer experience and making the dining experience great for them.
Lyons Restaurant
General Manager
Gregory later moved to become the General Manager of Lyons restaurant in 1982, within the Sacramento Area.
Once more, his responsibilities were analyzing profit and loss statements, preparing budgets, and developing subordinates. There were 60 employees under his wing, together with 2 assistant managers, a kitchen manager, and his two assistant kitchen managers.
He supervised the maintenance of the building, its equipment, and its grounds.
The company was making sales of about 1.4 million dollars every year.
When he was there, the company moved from making a loss of 15% to making a gross profit of 10%, within the first six months of his tenure as general manager.
He managed this by setting and implementing goals for all his employees as well as benchmarking for other restaurants.
He left the company in 1996
Lawrence Livermore National Laboratories
Summer Internship
For just a few months in 1996, Gregory took a summer internship researching and developing an extremely low-power communication device at the Lawrence Livermore National Laboratories.
Freescale Semiconductors
Device Engineers
For 15 years, starting in 1997, Gregory worked as a device engineer at Freescale Semiconductors in Austin Texas.
He worked with a lot of teams in the development of several electrical products.
He was also instrumental in various management roles within the company.
Perhaps it is at this point that he got bored with the job that he was doing, and decided to venture out into franchising.
FranServe Inc
Member
In 2013, he became a member of FranServe Inc, where the mission was pretty straightforward.
Help others build the businesses of their dreams by getting them to embrace franchising.
They were tasked with working hand-in-hand with other people who have a strong desire to build stable successful businesses.
They helped successful candidates in exploring and identifying franchise opportunities that were a perfect fit. They also helped in getting financing for owning and operating the new franchises.
Franchise Brokers Association
Member
Gregory became a member of the Franchise Brokers Association in 2014. The association was created in 2008 and had the mission of offering support and assistance to franchise members of the group.
Initially, they operated as a brokerage, connecting with industry leaders to work seamlessly in the franchise world.
As the association's membership roster grew, people within the group started feeling that they were performing better as franchisees. They encouraged the association to start a franchising course.
The company then started the Franchise Training Institute and Offers Introduction to Franchising courses.
The association was just that. A gathering of like-minded people who found value in being part of the association. The members paid membership fees for as long as they wanted to benefit from the association.
Tenet Financial Group
Private Label Partner
In April 2016, Gregory joined the tenet Financial group, which offered accounting services in addition to providing other tools that people needed to succeed in the business world.
The goal was to advise people and get them to the next level, whether newbies or people who had been in business for a while.
The company helped people to monitor the financial health of their businesses, using tools such as Strategic Forecasting, Pro From Forecasting, and Cash Conversion Cycle.
The Franchise Consulting Company
Consultant
In 2016, Gregory became a consultant for The Franchising Consulting Company.
He became a trusted advisor to many people within the industry.
He had a strong business intelligence, was great at analyzing the industry trends, and would develop, assess and share partnership projects.
He was able to identify, organize and facilitate best practices within the industry.
His understanding of the franchise industry was awesome and made him a much sought-after expert in the field.
It was here that his career as a franchise consultant really blossomed, and his interest in teaching people how to become successful in franchising peaked.
Franchise Maven
Owner
This is a podcast that Gregory runs, aimed at providing useful information to people who are within the franchising industry, as well as those who are seeking to join.
Gregory Mohr in Publishing
One thing that can be said about Gregory Mohr, is that he has a passion for empowering people to become successful in the franchise world.
The book, "Real Freedom, Why Franchises Are Worth Considering and How They Can Be Used for Building Wealth" is a testament to this.
Let a take a sneak peek at what the book is all about:
As we mentioned earlier, there was a time when Gregory was really bored with his humdrum career.
After working in the corporate sector for so long, he suffered a setback when he got laid off.
Instead of sinking into depression, he felt somewhat free to pursue an interest that he had developed in franchising.
Well, after succeeding in the franchise world, he felt compelled to write this book.
The book is a gathering of experiences that he went through in the franchise world.
It highlights how one can become successful in the franchise industry in the right way.
The book shows the complexities of the franchise world and illustrates how to comfortably navigate through them.
Gregory felt that letting others learn from his experience would be a great way of giving back to the community.
The book has made it to the best seller lists on Amazon, Barnes & Noble, and also the Wall Street Journal.
This is definitely a book that you should read if you are disillusioned with the job that you currently hold.
Contact him – greg@franchisemaven.com
In Conclusion
Are you feeling bored with your job? Do you want to venture out into the franchising world?
Well, as many will tell you, the franchising world is lucrative, because you are tapping into the success of the main franchising company.
Say you want to open a Starbucks; well, the company is well known and you have a ready pool of eager customers.
However, you cannot let yourself think that it is that easy to become a franchisee.
There are things that you must do, things that you must learn, and certain conditions that you must meet before you can get a franchise license.
This is why you need mentorship from a successful franchisee.
Working with Gregory Mohr will not cost you a dime, since he gets paid for refereeing people to franchises.
This is a great way to enter the industry.
You can also read his book and listen to his podcast and see just how you can benefit from becoming a franchisee.