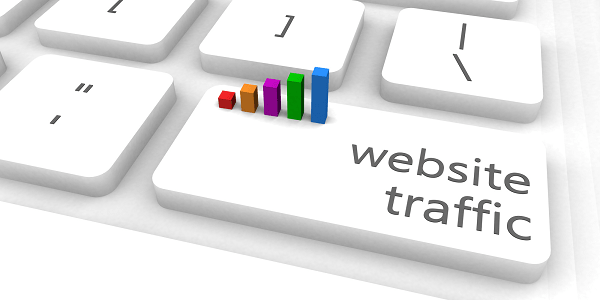 Do you want to increase traffic to your website and are feeling overwhelmed by the sheer amount of information on the Internet?
Here are some of the tried and tested tactics that the experts are using for some of the prominent brands and businesses.

1. Explore topics that might attract huge search traffic
The majority of organic traffic comes via search engines and it is based on your rankings on the search engine result pages. So, the best strategy to bring organic traffic to your website is to rank on as many topics, trending topics and keywords as you can.
This is the only way to attract consistent long-term traffic.
The first step is to find the topics, which have tremendous search traffic potential.
After that you should divide these topics into subtopics. Find other trending topics as well in which people might be interested. The best way to implement this is to target high volume, low competition and long-tail keywords.
Key Takeaways: Try to rank on as many topics, trending topics and keywords as you can. The best way to implement this is to target high volume, low competition and long-tail keywords.
A. Explore right keywords
You should select keywords based on search volume and keyword difficulty. So, if you are able to compile some low competition topics and keywords with high search volumes, you are halfway through.
However, traffic is not always the best metric for conversion and revenue. Make sure that the topic that you are focusing on provides business value to your audiences.
Your product can be of the following three types:
A. It is an irreplaceable solution for the problem
B. It helps fix the problem, but is not essential
C. It can be mentioned fleetingly while discussing the topic
D. There is no way your product can be mentioned
Search for the keywords that provide an optimum balance between low competition, high-traffic & high potential keywords and keywords that offer significant business value.
B. Use AHREF's Content Explorer
To explore some great content ideas, you can use AHREF's Content Explorer. For that, first apply some filters in Content Explorer such as referring domains and organic traffic filters.
This way the tool would return a list of relevant pages from the Web with tremendous organic traffic but without many back-links. Choose topics that bring some business value and use them for your content creation and SEO.
Guest blogging or writing guest posts
Guess blogging is a standard practice to attract traffic and also to create backlinks. These backlinks are useful not just for SEO purposes but also for driving traffic to your site.
The backlinks made this way help you in raising your rankings on Google. This increases your brand awareness too as it brings your brand in front of newer audiences.
So, the benefits of guest blogging are as follows:
Enhanced referral traffic
Enhanced back-links and better rankings
Boost in brand awareness
Now let's discuss how to find the blogs that may accept your articles. To work around this issue, you can use certain search operators in Google search field such as —
"become a contributor" —-or "write for us" alongside your niche.
For example, if your niche is "travel", you can create a query in this fashion:
[travel "Write for Us"]
These are the websites and blogs which accept article contributions.
However, the websites which actually have a dedicated page to invite guest writers such as the ones appearing on the above screenshot are much less in number. There are lots of websites that apparently do not advertise, but they accept free articles and blog posts from writers, bloggers and entrepreneurs.
Find your sweet spot or the topics you should choose
You can use AHREF's Content Explorer for this purpose. You will be surprised by the sheer number of websites that accept guest posts.
However, it's also true that you cannot write for every website because of their domain ratings and quality requirements.
To resolve this issue, you can use their domain ratings filter and find the best sites which are neither too low in ratings nor too high. These are the standard sites you can include in your project management tool for guest blogging to find guest blogging opportunities.
However, there are a number of ways in which guess blogging can be utilized apart from creating back links. Guest blogging also provides you the opportunity to mention your products and services.
In the meantime, you may discuss different topics that are relevant to your niche and can be helpful for your audiences and the audiences of your destination site.
It is important that you discuss your products and services without being too salesy and without trying to hard-sell anything, even if your destination site allows this. You should not be aggressive in terms of sales and marketing. The basic tone should be warm, friendly and informative.
Key Takeaways: Find relevant topics for content creation using a reputed SEO tool. These topics should be relevant to your niche and should have the potential to divert traffic to your website.
On-Page SEO
There are some specific reasons why digital marketing agencies emphasize so much on On-page SEO.On pages SEO is not just limited to producing high-quality content for specific webpages but it goes beyond that. It's important to publish high-quality content, including the pillar content that answers the queries of your audiences and tries to solve their problems.
Your web pages should include high-quality content in terms of both visual content and text based content. The right user interface is also required on your webpages to make them user-friendly. Your audiences should be able to find their answers quickly and easily.
To achieve this, the user experience should be great and the content should be arranged in a way that it is easier for the audiences to find the specific answers they are looking for.
Apart from that your web pages should download quickly and should have the visual aesthetics. Their visual aesthetics shouldn't stop them from being loaded quickly, so the user experience is not affected.
Apart from that, the meta descriptions are really important as far as on page SEO is concerned, because these elements actually tell Google bots what those web pages are all about. Apart from that, they also guide users in terms of what that particular webpage contains.
It increases not only your rankings on search engines, but it also increases the click through rate. If somebody is able to find the specific answer he is looking for, he or she is more likely to click through your site's link. This is possible if the meta descriptions are written carefully and with attention to detail. Most of these on-page SEO tactics are absolutely free. All it requires is a little effort, and it will pay off tremendously.
Key Takeaways: Perform On-page SEO, fix your meta title, meta description and meta tags. Create high quality informative content that answers the queries of your customers or helps them resolve their issues. Make sure you have excellent user interface.
Create free Google My Business listing
Google's new feature My Business listing is indeed a blessing for local businesses. So, even before somebody visits your website, they may get the required information about your business through the free-listings.
According to the reports, if you are able to optimize Google My Business listings, you are likely to get seven times more visitors than an incomplete business listing. It also links to your website so it's a great way to attract traffic directly to the website.
But apart from that, as Google is becoming smarter day by day, your prospect or customer can directly contact you through those My Business Listing feature. Since it contains all the information your prospect might need to make a decision. He may directly dial your number or see your location and contact you from there.
This entire process does not involve a website visit. It's a smart way to find businesses. So, to grow traffic, it is important to optimize your Google My Business Listing and properly add all the required details in it.
Key Takeaways: Make sure your Google My Business listing is optimized and has complete information about your business in it.
Utilize online directories
If you are an Internet savvy customer, you must have come across online directories while looking for a specific business service near you.Yelp is one such online directory, which is globally popular. In India, you can use burrp, getit, or mouthshut, etc. to list your local business.
If you are familiar with these online directories, you must be aware that these directories also provide user reviews, feedback, and star ratings, etc.
For example, if a person is looking for a spa or a massage center, he may go through the reviews and user feedback. He can also have a look at the star ratings while choosing the one from the list.
These online directories are also a great source of online traffic. If you want to utilize this powerful source of traffic, make sure to list your business on the most prominent online directories in your country.
It will help you attract the relevant traffic that is specifically looking for the products or services that you are providing. If people start finding your business via a directory and leave positive feedback, then your business page on that directory could rank high for specific searches.
Key Takeaways: To increase free traffic, register your presence on prominent online directories in your region.  
Build back links
Backlinks are quite important for search engine rankings. Since the inception of Google, backlinks are considered a strong signal of credibility, authority and trust. If you have a high number of back-links from relevant websites, Google takes it as a strong indicator of your popularity and credibility.
For Google, if you have quality backlinks coming from your niche websites, your website is considered a trusted business. This trust factor leads to high rankings and consequent increased traffic as you come under Google's radar for trust and popularity.
Your back links should come from different sources and can be a combination of earned links as well as engineered back links. So, if you have your footprint across the web, especially the backlinks on high traffic websites, you'll continue to attract traffic.
Key Takeaways: Build back-links on high domain authority websites and also on high traffic websites and blogs. Make it an ongoing process.   
Leverage social media
It goes without` saying that social media has become an extremely popular marketing channel. It's considered the strongest channel of content distribution around the world.
Content creation is a challenging process but it's not rocket science. You can create useful content for free.
Just simplify the marketing content that already exists on your website and then split it into smaller messages and post it on your social handles. You can post your content in different groups, forums and communities, where it will get noticed by the audiences and social traffic from these sources would be directed to your website.
You can find various communities on the Internet. These are everywhere. Some of these communities are:
Facebook groups
Reddit
Slack
Forums
You can utilize various social media channels such as Facebook, Instagram, YouTube, Twitter, and Reddit etc.
You can use blog posts, slide decks, infographics, podcasts, videos and picture messages to direct audiences from these channels to your websites.
This way you can easily convert your social media audiences into your website visitors. If your content is shareable and useful, your audiences are likely to share it.
This will serve as free publicity pushing even more visitors to your site. Although, posting on social media is an art, you should master the art of simplifying, chunking and distributing your content. Leverage visual content and you can generate tremendous traffic from multiple social sites.
Don't spam the communities and groups
However, you should remember a golden rule to succeed on these groups and communities. Never try to spam these communities and groups, otherwise you will be booted out soon and banned from entering again. The key is to be active in such groups and build relationship with their admins, so they can accept your occasional bid of self-promotion. In the meantime, keep on providing real value addition to their audiences.
Key Takeaways: To increase free traffic, utilize social media as much as you can. However, it requires a plan. Spamming is the worst short cut and you should avoid it at all costs.
Make use of Quora
Quora is a question-and-answer site, where you can find user generated answers to the queries posted by other users. Anybody can answer the questions posted. However, you can't be sure of the authenticity or accuracy of the answers posted.
Still, the process is quite interesting and people love to look for answers to their questions on Quora. Many experts and people related with those specific fields come to Quora to answer the questions posted there.
For Internet marketers, Quora is a valuable asset which can be used effectively to send traffic to their websites.
Data extracted from Google Analytics reveals that Quora is a major source of traffic for various businesses.
However, it's important to find the right questions that can generate relevant traffic for your site.
Find the right questions
According to Pareto Principal, only 20% of the questions that you choose to answer actually send the 80% of the traffic to your site.
So, do an audit and don't waste your efforts on those questions which are either irrelevant or not so effective. Focus on the remaining 20% questions instead that send traffic.
How to use Site Explorer in AHREFs to find the right questions?
You can use a feature called Site Explorer in AHREFs.
Enter Quora.com into its search field and press the search button.
It will give you the "top pages" report that receive maximum traffic on Quora.
These questions will also appear in Google search and therefore they can send you a lot of referral traffic.
In the "Include" box, enter a related keyword to get the suitable questions you can answer.
Make sure that you answer those questions in the best way you can. You should use pictures for illustration purposes and engage your audiences using storytelling techniques.
Don't stuff your answer with too many facts. Instead, try to capture the attention of your audiences by engaging sentences.
You can apply the AIDA formula here, which means:
A. Attention
B. Interest
C. Desire
D. Action
Create your copy based on these four steps. This way you can write a good Quora answer that will attract eyeballs and will engage readers.
If your answer is informative and engaging, people are likely to click the links mentioned in it. It will increase your website traffic.
Another way to get lots of eyeballs is to be featured in the "spaces". For that, you can connect with the owners of "spaces."
In case your answers in these spaces are shared by the users, you will attract even more views on your answers and likely visitors to your website. The spaces are specific communities and are formed by people, who are the owners of these spaces.
Key Takeaways: Leverage Quora to attract relevant traffic. However, you need to use analytics to choose the questions that send 80% traffic to your website. Write engaging answers that may hook your audiences.
Appear on podcasts
Podcasts are becoming quite popular these days and according to a survey, more than half of the US population has listened to a podcast at least once in their lifetime.
Some people are regular listeners of the podcasts.
Some of the most popular podcasts can be found on platforms like Stitcher Spotify, Google Podcasts, iTunes, TuneIn, PlayerFM, PocketCasts, OverCast and SoundCloud, etc.
Podcasts generally have good engagement and people listen to them while driving, or while at home or in the kitchen. So, the engagement factor is quite high.
However, it's not easy to create podcasts because you need editing skills and the right equipment. Apart from that you may also need to invite guests. However, you can always appear as a guest in the podcasts created by other businesses and experts. It requires a different strategy.
To achieve this, you should continue to pitch the podcast owners and request them to allow you to be their guests. If you are able to find these podcast opportunities, it will not only multiply traffic to your website, but will also work for branding.
How to use AHREFs Site Explorer to find the best podcasts?

If you just want to know about the top marketing podcasts in your niche, you can use Google search along with search operator "top" + "(your niche such as SEO)" + "podcasts".
You can use Site Explorer to find the best podcasts in your niche. You can always pitch yourself to appear as a guest to the hosts of the podcasts. This way you will be able to generate traffic on a regular basis.
Key Takeaways: Leverage podcasts to attract free traffic. You can use a tool like AHREF's Site Explorer to find the best sites in your niche.
Collaborate with other brands
This strategy is quite effective and people like Mary Forleo and Tim Ferris etc. are already doing it with great results. They invite different guests every week for their podcasts, webinars and video interviews. These people are often experts, brand owners, or owners of startups. They cross promote their podcasts/webinars and this way, both parties get extra traffic and exposure to different kinds of audiences.
For example, you can conduct joint webinars or invite someone to your podcast. You can also appear as a guest in someone else's podcast/webinar. He or she can be related to your product or service, but shouldn't be directly competing with you. You can both cross promote these sessions or conversations on social media.
This way you regenerate a lot of views. You can find a lot of brands with similar audiences as yours and you can easily benefit from it. This is an excellent way to get exposed to an entirely new set of audiences. Furthermore, you will not have to steal their customers.
Key Takeaways: Collaborate with other related brands (that are not directly competing with you) with similar audiences and cross-promote each other.
11. Create engaging YouTube videos
Another way to attract quality traffic is to create exemplary videos that can engage your audiences on YouTube and attract millions of views on your channel. This is quite interesting because there are very few obstacles that you need to overcome to rank your video high up in the YouTube feed.
Unlike Google, the key factor that ensures ranking on YouTube is engagement apart from keyword optimization. If your videos are engaging, YouTube will automatically put it above other videos.
The metrics to rank on YouTube are quite clear and these are likes, average watch time, number of views and click through rate, etc.
The objective of your videos should be to keep your audiences hooked to your channel for as long as possible. This helps YouTube earn more advertising revenue. This is also the criteria that you can capitalize on in order to rank higher on YouTube. However, there are certain steps you should follow to rank higher on YouTube. And these are as follows.
A) Perform keyword research
Keyword research is extremely important if you want to rank high on YouTube. For that, you can look for long tail keywords with high search volume. You can use AHREF's YouTube keyword tool, which is a part of Keywords Explorer. It will provide those keywords which will help you rank high.
B) Identify search intent
Search intent is the actual reason (or objective) why someone is looking for a particular video using a particular query. To know the search intent, you can enter the target keyword into the search field of YouTube. The videos flashing underneath (suggested video titles flashing below the search field) will reveal the search intent.
C) Create engaging videos
Most of the people have to script their videos they are not as influential as some of the most powerful influencers such as Neil Patel, Anthony Robbins or GaryVee, etc.
You can preplan the stories you are going to include in your video and the outline the content so that you can engage audiences. You should also edit your videos to make them even more engaging and captivating.
D) On page optimization
Just like your website's on-page SEO, you should optimize the description, title, and other tags of your videos. You should also use a thumbnail that can attract viewers. Make your thumbnail is eye-catching by specifically designing a slide with a captivating title on it. Always use your target keyword as the title of your video.
E) Promotion
You should start your promotion just after publishing your video. Check out the best time to post your YouTube video with the help of YouTube analytics. Make sure that you respond to the comments appearing on your video. You should promote it aggressively using different ways of promotion such as:
A. Email marketing
B. Social media
C. Video embeds
Key Takeaways: Create engaging videos. Research and add high volume keywords. Add the current year in the title if it's applicable. 
Update old and outdated content
Since Google has already emphasized it that its core objective is to present the best search results for its users, its algorithms are based on the freshness of content and that's the reason its bots keep on looking for fresh content and as the content gets outdated, your rankings can naturally drop. There are various reasons for that.
First of all, users prefer fresh content with fresh stats and newer insights and processes. You cannot write an article and forget about that. Even if it is evergreen, after sometime, it starts becoming stale. Some of its content gets copied by the competitors and it starts affecting your rankings. So the best strategy is to update your outdated content.
If you need to update certain sections, go ahead and do it. AHREFs has increased rankings of its articles by using these tactics.
You just need to refresh and republish your old content, and the rankings will automatically go up.
So if Google Analytics indicates that the organic traffic is taking a nosedive, you should immediately update that content. Sometimes, it also happens because the year in the title is outdated. For example, if it's 2021 and the year in the title is suffixed as 2020, the content will automatically be taken as outdated by Google, because users will no longer be interested in clicking this link.
If users get fresh content with 2021 mentioned in the end of the title in Google SERPs, the audiences would be more likely to click that link as compared to the ones with 2020 in the end.
Simultaneously, outdated screenshots and processes, stats and broken links are also an indicator that you need to update your content. Sometimes, reworking and republishing just a few outdated sections would be enough, whereas you may need to fully rewrite the article in some cases.
Key Takeaways: Use an SEO tool like AHREFs and find the blog posts with decreasing traffic on your website. Update their content and add new screenshots, stats and facts. Write the post afresh if it's needed.  
Merge related posts
When you have two different articles which are not performing that well, the ideal solution is to merge them and update the content in order to get one big blog post that delivers even more value to the audiences.
This way you will get a new blog post on which one of the post (page) can be redirected. This is called cocktail technique. This new blog post gets added advantage in two ways.
First of all, the 301 redirect leads to consolidation of authority. So, the page authorities of both the pages now add together and become the combined page authority of the final blog.
Secondly, when two articles are merged using the skyscraper technique, we can add some more content to it to add value. This new article with updated content will appear much better and is more likely to attract eyeballs. Secondly, the new blog will be considered as a fresh piece of content by Google, resulting in increased traffic to your website.
Key Takeaways: If two or more posts or articles are not performing well, merge their content and add value to it by adding some fresh insights and tips. You will get enhances page authority and enhances traffic on the new article.
Repurposing your existing content on others' channels
Repurposing is a great content marketing strategy, where you repurpose an article or blog post into a video or a slideshow presentation. It can also be an infographic or a podcast. These new forms of content can be uploaded on different content distribution channels and social networks to attract additional traffic. It's an easy way to create fresh pieces of content without any extra effort.
You can also split the visual content into different picture messages and can use it for your social media posts.
So, with just one blog post or article, you can create dozens of content pieces without much effort. They will attract traffic from different channels and social media groups.
This will also help extend the shelf-life of the content produced. This way, you can deliver the content to people, who habitually consume content in a specific way (format to be precise).
For example, some people prefer to watch video content. So, they like to spend time on YouTube videos, whereas some people prefer podcasts and audio files.
There is a section of people, who prefer to consume content in the blog post format. Others do not have that much time, so they will prefer to see picture messages on their favorite social media platforms.
A large number of picture messages can be created with just one blog post. It exponentially increases the views and traffic.
Gary Vaynerchuk has an entire team dedicated to repurposing his content. He is always in front of the camera and his crew team keeps on recording his statements, lectures, excerpts from live sessions, webinars and keynotes while on the go.
His team creates a number of small pieces of content splitting the recorded videos and distributes it on different social platforms.
Key Takeaways: Train your content marketing team to efficiently repurpose your content. Create a ton of content just by repurposing the existing content and publish it on your website and social media networks.
15. Create thought leadership by publishing content on third-party websites
You can use LinkedIn and Medium to publish your content created on topics that have tremendous search traffic potential. This way, marketers receive targeted traffic with great conversion potential to their website.
This would be consistent traffic that will continue to come for years after it is published.
This traffic can be converted into paying customers. Most of this traffic comes through the SERPs returned by Google for specific search queries with high traffic potential.
These are the people who are specifically looking for similar products, services or information online and are more likely to buy and convert.
Medium is one of those websites where there is no dearth of traffic and it publishes different forms of content on different topics. Search engines also like Medium as a website that contains huge volumes of quality content. A lot of content published here is loved by the audiences, so the search engines prefer to recommend the articles on Medium to their users.
Medium's team also works very hard to feature great content through email marketing and different other channels in front of its registered users so that their readers can find great content without any effort.
Since Medium has high visibility on Internet, even those articles which do not have much potential gain visibility through it. So, you can publish posts on Medium on topics, which have less search potential.
Simultaneously, you can publish posts with great search traffic potential on your own blog or website. This way you can attract a lot of traffic.
Key takeaways: Publish content created on topics that have tremendous search traffic potential on LinkedIn and Medium. You can also choose to publish articles with less search potential on Medium and keep the ones with high potential for your own blog.
Final thoughts
Most of the techniques that we have discussed above are free and can be implemented without any investment or effort. So, these strategies will work even if you have a small budget. The next step is to go for paid advertising and using the paid platforms such as Google, Facebook, Instagram, and Twitter, etc.
Paid advertising brings great results and can attract huge traffic. You can try Facebook advertising to promote your published articles. With a lower cost-per-click (CPC), the paid strategies work wonders.
But there is nothing as exciting as the free traffic strategies which are far more effective and yield great results without investing a single penny. For best results, go for a mix of both the paid marketing and the free strategies discussed above.