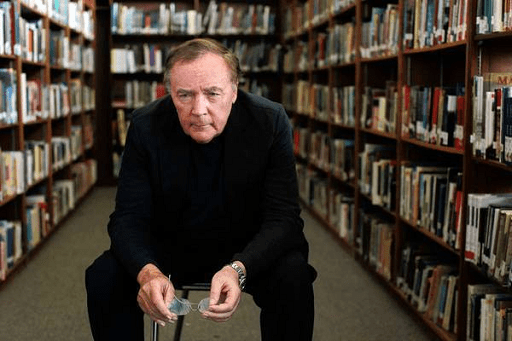 Let me introduce you to James Patterson, the richest author in the world, who is known for selling 9.5 million domestic copies in a year. His total net worth is $87 million.
Background and academics
According to James Patterson's own website, Patterson comes from a humble background. Born to an insurance salesman, who was a school teacher as well, James was raised in Newburgh, New York. Writing came to him naturally and he started writing casually at the tender age of 19.
After graduating from Manhattan College in 1969, he went on to join the graduate program in English from Vanderbilt University, but soon dropped out. Later on, he joined an advertising agency and started working as a junior copywriter. He was quite hard working and ambitious. Soon, he was promoted as the CEO of its North American company.
James Patterson, 71, lives in Palm Beach Florida and is married with one child. He is ranked 9th in the Forbes 2017 Top 100 List of celebrities.
The richest author in the world
Patterson's total net worth is $87 million and he is famous around the world for his earnings as an author.
Cracking the James Patterson Code – How the Highest Paid Author Writes 30 Bestsellers a Year
TV shows and films based on his work
Several of his works have been considered for screening on television and adaptation as films. Recently, as a remarkable breakthrough in his career as a novelist, he has signed an estimated seven figure agreement for co-writing his upcoming thriller novel, "The President Is Missing", with former President Bill Clinton.  It will be the first novel co-authored by Clinton. Its television version will be developed by Showtime. The novel is expected to be unveiled on 4th June, 2018.
Record sales
By January 2016, Patterson had sold more than 350 million copies of his books globally.
He also maintains the Guinness Book of World Records, for the maximum number of New York Times best sellers.
Apart from thriller novels, he loves writing for kids, middle-aged people and youngsters.
10 Questions for James Patterson
His novels
Patterson's first novel was published in 1976, when he was still working with J Walter Thompson. Initially, he had to struggle to get his first novel published. His novel ended up winning Edgar Award as his exemplary debut novel. In 1993, his novel Along Came a Spider that featured Alex Cross, became his first NYT bestseller in fiction.
In 2001, the movie adaptation of Along Came a Spider featured Morgan Freeman as Alex Cross.  Another movie adaptation of Patterson's novel Middle School: The Worst Years of My Life was released in multiplexes across the US in the year 2016.
Philanthropic work
Patterson is also known for his extraordinary philanthropic work. It's majorly focused toward encouraging young children to become avid readers.
Patterson received the following awards
Edgar Award
The International Thriller of the Year Award
Children's Choice Award for Author of the Year
National Book Foundation's 2015 Literarian Award for Outstanding Service to the American Literary Community
National Parenting Publications Honors Awards
International Reading Association's Young Adults' Choices Booklist
London Times Book Sense Children's Pick
2011 Nickelodeon Kids' Choice Award, Nominee
Children's Choice Book Awards
Author of the Year 2010 for Max
Nominee, 2011 Teen Choice Book of the Year (Fang) and 2012
Final thoughts
James Patterson is not just a writer, he is a man with a mission. His passion and hard work to promote reading habits has paid off. He will continue to surprise us in the years to come through his work.
Note: Information mentioned in this article is sourced from James Patterson's official website, http://www.jamespatterson.com/biography.