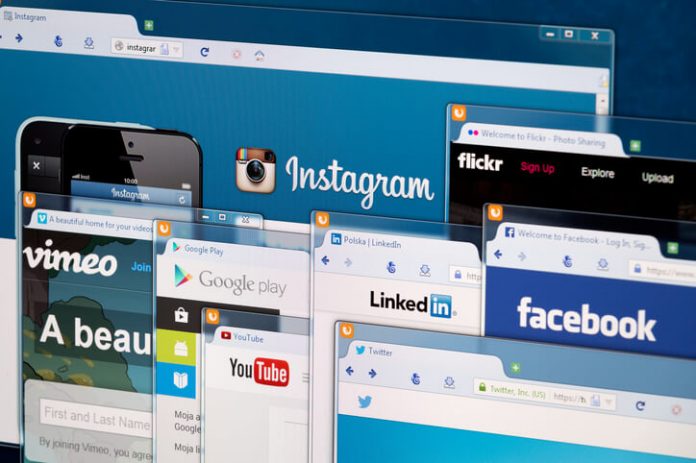 Social media marketing has evolved more than anyone could have foretold. There are several factors that have become drivers of successful social media marketing campaigns.
Today, you need to grow your social media audience in order to develop more conversions on your blog or business website and increase your ROI.
But how do you go about it?
It has become increasingly difficult for blogs and businesses to become noticed on social media.
Smart Insights says that only 48% of businesses on social media achieve tangible results from their social media marketing campaigns – what are the remaining 52% doing wrong?
There is a need to understand the trends that facilitate a successful social media marketing campaign.
This article will show you some of the general social media trends, common to all social media channels, and platform-specific trends, that you should follow if you want to become successful in your social media marketing campaigns.
9 General Social Media Marketing Trends To Follow in 2022 and Beyond
We have curated some of the general social media trends that you should follow and included recommended actions that you should take in order to have an impactful social media market campaign.
These are:
Direct Messaging
Social media can be used to streamline your customer support, answer multiple questions in one go, through direct messaging.
According to Hootsuite statistics, 63% of their respondents said that they felt most comfortable when they used messaging apps when sharing and discussing about content.
Before they completed making a purchase from a company that they had no experience with, these people confirmed that they first had to send a direct message to the company making inquiries about the products and services on offer.
Direct messaging can be a useful tool when it comes to building trust between you and your customers.
Recommended action:
You should enable Facebook Messenger on your Facebook Business Page, and coming up with a simple way to reply to multiple questions that are similar.
Create a short greeting, some general information about your products and services, and additional contacts so that people can have a feeling of trust in you as they await a more direct response to their particular question.
You can also post additional content that will answer the most common questions that people are asking about in the direct messaging app.
The questions sent through Facebook Messenger will show you what people are most concerned about, and you can answer them as a group by creating an answer and then posting it on the public feed of your Facebook Business Page.
The same can be done on other platforms, such as WhatsApp since you can now include the app on your Facebook Business Page.
Also think of doing the same for direct messages sent through Instagram, Twitter, and LinkedIn.
Live Video
Video has become one of the most common ways of increasing engagement rates on social media today.
However, live video streams are the most popular of all videos especially when it comes to building an intimate relationship with prospective customers.
Most brands are using Instagram and Facebook to provide live video streams that have questions and answer sessions where customers' queries are dealt with.
Tutorials and other engaging conversations are being watched more using live video, than recorded (native) video.
LinkedIn now has "LinkedIn Live" and the same case goes for YouTube with their "YouTube Live" channel.
Recommended action:
Introduce live video content in your social media channels to cultivate engagement and trust. When you go live and meet your prospective customers, they become incentivized to purchase since they can now put a face to the product or service.
This is a fantastic way to "evangelize" about how your products and services can meet the needs of your target audience, through answering some of their concerns in person on live video.
Social Stories
Social stories are vertical videos that disappear within 24 hours and are very popular amongst the Gen Z generation.
They have a quick nature, and a lot of visual appeal, which makes them one of the top trends on social media in 2022 and beyond.
Instagram says that 58% of the people on their platform have become interested in brands, products, or services after viewing their social stories.
Recommended action:
It's time to start creating social stories and experimenting to see which type of content works well for your business.
These snippets appear at the top of social feeds which increases the probability of them being seen.
You can start by creating social stories during various times of the week, and in the end analyzing which is the best time to post your stories for maximum engagement.
The best way to create social stories is to make the content seem unscripted and spontaneous; this is what makes these short-lived video snippets very popular.
Cross-Posting
Cross-posting is the process of creating the same content, with very small differences, and posting it across a wide range of social media platforms.
Why should you do this?
The process saves you time, makes it easy to reach a larger number of people, and keeps all your accounts active, no matter which platform combination you are using.
What is the challenge to overcome?
When you repeat the same content across various social media networks, you may not get the same level of interactions on all of them.
The requirements for optimization and demographics will differ from one platform to another.
This is why you must make some small variations in order for the content to look fresh and different on each platform – this way, you may get more interactions across your various social media accounts.
Recommended action:
You don't have to repeat content ad verbatim. You can customize the content to fit the requirements of each platform.
The rule of thumb when creating such content is to keep 80% of the content the same and change 20%.
In this way, your target audience will see that you care about your business and want to interact with customers on the various social media platforms in the style and language that they love on those particular platforms.
The little extra effort that you put into this customization will go a long way.
Social Commerce
New technologies have come up, enabling business owners to sell their products and services on social media platforms.
Over 800 million people are busing products and services from Facebook Marketplace.
Instagram's Shoppable Posts enable users to follow a product on the app, read about it, and make a purchase without having to leave the platform.
It is time that you started using social commerce to generate revenue from your posts.
Recommended action:
You can start simple, by setting up some social commerce enabled posts on Instagram and Facebook using your Business Profile and Business Page on these platforms.
Go ahead and use relevant tags for multiple products on each image that you post, which shows how your products and services interact with one another.
Go ahead and promote these posts by creating content that generates awareness and engagement.
Then review how much revenue was generated from each of the platforms, so you can see which one you should concentrate on.
Gaming and Virtual reality
There are more gamers on social media than ever before, with this number increasing to more than 10 million in 2020 alone.
Gamification on social media is set to increase drastically, with more games being played on the platforms today.
Facebook's gaming company, Oculus is launching new virtual reality products regularly, Snapchat has an impressive portfolio of mini-gaming apps and Twitch, has expanded their online game-streaming technology.
Recommended action:
You should look for opportunities for in-game advertising in 2022 and beyond.
Although small business owners may not have access to affordable in-game promotion campaigns, these small businesses can still study how large corporations perform their in-game advertising campaigns and include this in their promotions when in-game advertising becomes affordable in the future.
Personalized Advertising Content
There is a big shift in the way big business is changing the way people pay for advertising space.
The increase in costs and the fleeting attention of most social media users are reducing the ROI that businesses get.
Most social media marketing teams are now focusing their efforts on creating organic, attractive social adverts, and only boost those that are doing well in order to reduce costs.
Personalized advertising content generates discussion and engagement amongst users, so these are the best to use, rather than send a large volume of adverts that barely get glanced at.
Many brands are adopting the practice of creating content that feels in touch with the world and is authentic so people can easily relate to it.
Recommended action:
Crete adverts based on your chosen demographics and target a specific audience with them.
Start by defining your goals and metrics, so you can see which ads are giving the best performance thereby warranting their boosting.
Once you have analyzed your data, you can repurpose and redesign all the old, top-performing ads so they can continue engaging your audience and driving conversions in the future.
There are several artificial intelligence tools, used in Programmatic Advertising, that you can use to maximize the potential of your personalized adverts campaigns on social media.
Influencer Marketing
Gaining followers is a difficult task that requires a lot of patience and resources for your advertising budget.
However, the success of influencers has opened up a new channel to gain followers using organic content.
This is an inexpensive and effective channel to use to increase user engagement.
Statistics show that nano- and micro-influencers have a larger engagement rate among social media users than brands that rely on traditional advertising alone.
Businesses that use influencers in their social media marketing campaigns have seen an increase of up to 65% ROI using influencer marketing alone.
Recommended action:
You can use free influencer tools such as HypeAuditor and find influencers in your target audience who you can work with.
Using the tool, you can identify influencers with high engagement rates, who you can contact, and discuss how you can work together in a mutually beneficial partnership arrangement.
Simply start with a single promotion and then analyze your results to see how effective influencer marketing is for your social media marketing campaigns.
Relationship Building
Today, there is a general distrust for traditional media and celebrity endorsements, because of the increased pressure for social media platforms to protect their users and be transparent in the dealings that go on within their platforms.
A recent study showed that 70% of respondents trust other consumers who post user-generated content more than adverts. Another 75% of respondents have a high distrust for advertisements.
This means that social media marketers should put more time and effort into building relationships with their customers and only use respected and relevant social media influencers.
Don't simply ask an influencer to help promote your product or service simply because they have a larger volume of followers – the influencer must be relevant in your niche.
For example, you cannot ask an influencer in cosmetics to promote a social media marketing campaign for sailing gear as this will seem odd, and they will be promoting a sailing product to people who want to know more about cosmetics.
Recommended action:
Use micro-influencers within your niche who have a proven engagement rate when promoting your products and services.
Look for the best performing hashtags in your niche and find influencers loyal to your business and are highly motivated to promote your products or services.
Make sure that you vet your influencers properly so your business does not suffer damage from harmful publicity.
This brings us to the end of the general social media trends that you should follow for 2022 and beyond.
Let's move on and see what is trending within different social media platforms and discuss how best you can leverage them in your social media campaigns and get maximum engagement and conversion rates.
10 Platform-Specific Social Media Marketing Trends To Follow in 2022 and Beyond
If you want to tap into the latest social media marketing trends and use these to customize your social media marketing campaigns for maximum results, these insights garnered from leading experts in the field will be beneficial to you.
Instagram Trends
When preparing for marketing on Instagram beyond 2022, two major things crop up that you must take note of:
Instagram SEO
Instagram Reels
Use Instagram SEO to Drive Organic Visibility
In November 2020, Instagram announced that they are configuring their platform to become search-friendly.
This means that you will now be able to type a keyword in the search bar, and relevant profiles, posts, and videos will be shown even without the use of hashtags.
This is a great thing for social media marketers since they will have more opportunities to be able to reach more people with their posts.
Recommended action:
Take advantage of this new change and add captions to your Instagram posts that have relevant keywords in your niche. This will help Instagram decide what is the topic and content of your post.
In order for Instagram to effectively categorize your account, you should consistently post content that is relevant to your niche.
To illustrate this, suppose that you have an Instagram account for your personal fitness account, then you will primarily post content relevant to the fitness industry, and make sure that your content does not wander off into a different niche.
Another way in which you can help Instagram categorize your account is to follow accounts of people who operate within your niche.
You may also use keywords within your profile name, e.g., Martin | Personal Fitness Trainer
Use Instagram Reels For Maximum Video Exposure
Instagram has rolled out a number of fun and fancy features on their platform, but none has got as much interaction as the Instagram reels.
These are short videos, which disappear after a short while, and are popular because most of them are user-generated videos.
For example, someone can be at a restaurant having a nice lunch, with friends and posts a short video to share with followers on the platform – these videos are popular and can be used for social media marketing purposes.
Instagram launched Reels in order to compete with TikTok, which was becoming very popular.
The videos on Reels last from 15 to 30 seconds, and are designed to create quick, attention-grabbing moments in a funny and creative way.
Instagram User Interface updates have put Reels right at the center, which makes Reels a great tool for promotion on the platform.
Recommended action:
Knowing where to start with Instagram Reels can be challenging, so the best thing is to start with content that was already working out well for you.
You can pick a video that was working on another platform and customize it to fit the time limit of Instagram Reels videos.
You can also create an account on TikTok and see what people are doing on the platform, since the two share similarities in their delivery of video content.
Find out what visuals and sound are trending on TikTok and then use those when creating videos for Instagram.
Research shows that the 15-second video pieces perform better than the 30-second ones. This is because users can preview the 15 seconds of the video before they have to hit the "See More" button.
When you create videos that are 15 seconds long, they will be quickly seen in the preview mode, which is more popular.
If you want to increase watch time, make sure that you add text to your videos. You may also add a soft CTA caption asking viewers to save or share your Instagram Reel.
The Instagram Reel can stop the scroll, but when you add the text in the caption, it will basically ask people to take action, no matter which of your video content they are watching.
Such captions also help your content perform better on Instagram search results.
Taking advantage of these primary updates to Instagram, you will be able to attract more visibility and followers, who may eventually become your customers.
You must remember to be consistent in posting on Instagram if you want to become a name that people instantly recognize – always keep in mind that it takes time to finally get tangible results.
In 2016, when stories came out, the reach and engagement for fed posts decreased as Instagram favored content that was created as a 24-hours disappearing Story.
In 2020, the same things happened when the reach and engagement of feed posts and Instagram Stories dropped, in favor of Instagram Reels – by up to 10X the number of views on Stories and feed posts.
The 15 to 30-second videos can be viewed as stories on steroids! They do not have to be intimidating and can easily be recorded using a phone camera.
Instagram Reels give you the option of adding music and text to make them more interesting. The text can be timed to appear and disappear according to the beat of the song.
You can also use the green screen effect to share photos, screenshots, and videos within your reels.
Imagine having a before and after photo appearing in the background, as your head is talking about how a particular health and fitness product helped you change your physique.
The screenshots can be used to showcase questions that your business gets from customers and you can answer them quickly using Reels.
The "talking head "is a great way of communicating with your viewers when you are running other assets in the background using the green screen effect.
With these two major updates covered, let us look at some other trends on Instagram that you should not ignore.
Brick & Mortar Stores Embrace Online Shopping with Instagram
eCommerce has been a popular way of generating revenue for most businesses and brands, but it has not been properly leveraged by the Brick & Mortar stores.
As things change and people become accustomed to the "new normal" occasioned by the pandemic, Brick & Mortar stores have changed their approach and are beginning to use Instagram to sell their products.
These businesses understand that people want to be safe and will not visit their stores as they used to. Hence the shift to a quick way of selling online even without a dedicated eCommerce store.
The scenario may become such that the local gym and the yoga studio will start giving online training sessions in the form of Zoom calls, Instagram Live, or any other platform that they may come up with.
Every business has had to embrace a way in which to reach out to their customers and deliver their products and services without face-to-face contact.
To take advantage of the changes, people who have brick & mortar stores will have to do the following on social media.
Facebook Trends
Customer Lifecycle Determines Facebook Adverting Success
The online marketplace has become very saturated and Facebook advertising costs are skyrocketing.
It is therefore critical for you to go back to the basic aspects of running advertising campaigns on Facebook, in order to be successful in your social media marketing campaigns.
In order to be successful in this manner, you must assess the average customer value and the customer life cycle, so you can assess how much you should pay for advertising and get a good ROI.
Recommended action:
Analyze the performance of your past customers and understand how leads come to join your list, the length of time it takes for a new lead to convert into a paying customer, and how much they spend when they eventually do make a purchase.
You can now use this information to develop projections and a Facebook advertising strategy that is effective according to your data.
This will also enable you to develop advertising campaigns that are in line with Facebook's regulations about advertising creative (content).
For Instance, given that Facebook has updated Instagram to give more juice to reels, video too will convert better on Facebook than images.
Adverts that have video are performing better than adverts having static images, and the cost of using video in relation to the number of people converted is much lower than the cost of using still images.
Go ahead and test images, videos, and Gifs, to see which ones bring the best engagement with your target audience.
Flexible Strategies are the Meat and Bones of Facebook Advert Success
You must have a flexible social media marketing strategy if you want to succeed in advertising on Facebook.
There is a trend that many people have not yet analyzed.
During the holiday seasons, there is a lot of spending driven by adverts on the platform, but once the season is over, the spending reduces drastically.
This is the period between a reduction in market competition and a decline in customer spending.
People tend to go back to purchasing items for self-improvement, and these are directed to products and services that are in line with the New Year's resolutions that they have made.
This is the time to adjust your social media strategy and adopt a message that shows how your products and services will make their lives better.
If you are a blogger and have your own digital products to sell, this is the best time to do your advertising on Facebook.
Recommended action:
Familiarize yourself with Facebook advertising basics so you can adapt quickly when the market changes.
Get ahead of the privacy restrictions that will affect user tracking on social media in 2022 and beyond
And always remember to be flexible and adapt to situations as they come and go.
Facebook Advertising Copy is Less Static and Favors Positivity
There has been an increase in the number of ways that people can creatively create engaging adverts on Facebook.
The list below shows some of the best-performing content types that drive engagement on Facebook.
GIFS
These are the staple content medium when it comes to intermediate and advanced advertising on Facebook, and they have been hugely successful in generating engagement.
Go to a site such as Giphy.com and create a Gif using the first few seconds of a video.
You can retarget GIFs because though they are sweet and short, they are still counted as video views and will cost the same as traditional video advertisements.
User-generated content (UGC)
As mentioned earlier, UGC is content that is spontaneously created by users and has far more appeal to social media users than content created as advertisements.
As marketers come to realize the huge potential offered by UGC, they are finding inventive ways to entice their customers to generate UGC for their marketing.
For example, if your company manufactures spices for foods, then you can create a contest where people show videos and images of foods that they have created using your spices.
This is a creative way to get your spice brand in front of many Facebook users.
Other UGC content can be in the form of testimonials and funny ways that your products or services can be used to achieve their ultimate use.
Be smart and obtain permission to use the UGC in your advertising too. This way you can curate the best and create a narrative that will be appealing to your target audience and ultimate customers.
Collages
Collages are once again regaining their lost glory on Facebook feeds.
They easily catch the eye and cause users to pause momentarily as they are scrolling through their Facebook feeds.
That momentary pause is the one that can entice the user to go ahead and read the advertising copy that accompanies the collage.
Try and see which types of collages appeal the most to your target audience and use them in your social media marketing campaigns.
Text-heavy ads
Facebook has unofficially removed the 20% rule from its platform. This means you can now create adverts that have a lot of text, with larger bold fonts.
These can be similar to the large quote cards that you predominantly see on Instagram.
Play around with these and see which ones are the best for attracting more people to your blog or business website.
YouTube Trends
Personality is crucial to YouTube success
YouTube has become a place where brands and bloggers go to augment their social media marketing campaigns through the use of video.
This trend has led to a lot of video content that is similar in various ways.
In order to stand out and attract your target audience, you need to differentiate yourself from your competition.
The main differentiator on YouTube is your personality.
Take a look at the personalities of the most popular influencers and you will understand the power of personality in YouTube marketing.
Personality refers to the way you speak, the way you explain complicated concepts, etc.
You must find out what makes you different from others within your niche, and lean heavily in this in order to stand out.
Short videos are the most effective
Today's audiences have a short attention span than before, and long videos suffer heavily because of this trend.
YouTube allows videos that are long to be hosted on their platforms, but you cannot create a video around your brand or blog that will last for 2 hours and expect people to watch it all.
People are constantly searching for answers to their needs on YouTube, but they want the answer given to them in a short and easy manner.
You must learn how to create videos that show your primary solutions to their needs within the shortest time possible.
You can use the short YouTube videos on other platforms too.
Creative Subtlety
Some of the most successful YouTube marketing campaigns have always used subtlety when making their sales pitch.
For example, if you are a coffee retailer, you can create a short YouTube video of how you spend your waking hours, using brief snippets, picture-in-picture clips to show what you do, and then finally get to the point where your day cannot go well without your cup of Java.
The fact that the story is interesting and perhaps funny, coupled with the fact that you cannot go without your cup of coffee will make people think about their own morning process, and think about taking the coffee that you are advertising.
However, if another coffee manufacturer went into a litany of how well they choose their coffee beans and take them through a rigorous refining process to keep the flavor intact, the user may tune off somewhere in between.
LinkedIn Trends
Conversational Transparency
Because of the pandemic, people on LinkedIn are now preferring LinkedIn Live, because it gives them the same feeling that they got used to when meeting with other executives in person.
Given the fact that these remote meetings have prevailed as the best way to communicate on LinkedIn, there has been a shift towards transparency in the conversations with potential B2B customers.
On the personal side, you have to master the art of conversational marketing.
Use polls to find out what your target audience wants from a blog or business like yours.
In these polls, use open-ended questions that people will find irresistible to answer.
You can share stories of yourself working or celebrating a milestone in your career or business.
Today, conversations within LinkedIn have started discussing other everyday issues such as politics, economic issues, etc., where previously they were focused on business issues – see how you can leverage these to further your connections and relationships on the platform.
Basically, no matter what you are conversating about, make sure that you are transparent in your communication with prospects.
Networking behavior has changed on LinkedIn
There has been massive outreach spamming happening on LinkedIn, and this has made people hesitant when it comes to forming connections.
You will find someone sending you a sales pitch instead of showing you how connecting to them can be beneficial to your career or business.
When you use outreach spamming messages, you ruin your reputation and relationships with people on the platform.
If you are a B2B bogger or business, you need to form real relationships with people and stop dropping sales pitches on the platform.
You may reach the point of sending a pitch after you have formed a relationship with the people in your network.
You must make the recipient feel valued, form the relationship, and then make a sales pitch after you are in sync.
Other Social Media Trends Worth Mentioning
Snapchat – After it underwent an IPO, Snapchat has become popular as a social media marketing tool, albeit to a lesser extent when compared to the main ones we have discussed above.
Snapchat can now be used to connect with your audience in real-time, even when they are out and about their daily tasks.
Snapchat has become popular for promoting local events using its Geofilters tools.
The stories told are compelling and touching and appeal to the emotions people are having at the time.
TikTok – As the popularity of TikTok continues to rise, especially due to the pandemic, businesses are finding innovative ways in which they can interact with users on the platform.
One of the best ways to conduct social media marketing on TikTok is to use influences.
There are many people on the platform having amazing numbers of followers, and you can approach them to create a mutually beneficial piece of content to promote your products or services.
You have to look for influencers with a large following in order to maximize your ROI.
Clubhouse – For those of you who may not have heard of Clubhouse, it is an audio-only social media platform, where people go to have conversations in specific interest rooms.
The range of topics discussed on Clubhouse is vast and varied, ranging from gardening, makeup, civil rights, marketing, and a lot more.
You can find a room that deals with products and services around your niche, join them, and then engage with your target audience.
When you get into Clubhouse, you don't have to look for a target audience to market to.
The audience is already there waiting to engage you in meaningful conversations.
If you sell sailing accessories, then you should join a room for sailing enthusiasts, strike up a conversation about your accessories and convince them whey your products are the best ones in the industry.
On the downside, some of the members within the room could be your competitors and this could quickly boil down to a verbal brawl, so be courteous all the time, even in the face of adversity from your competition.
Clubhouse is a channel that has not been exhaustively used for marketing so you should get an early start and grow your audience before other marketers come on board and increase the competition.
When engaging on Clubhouse, your personality is your biggest asset.
This is a social media platform where you do not see any visuals, and all you have is people talking to one another.
Be charming and eloquent and you might just increase your target audience pool.
Takeaway
Social media trends are changing the way bloggers and business owners interact with their audiences on the various social media platforms in order to convert them into customers.
It does not matter what your end goal is, whether they are supposed to make a purchase or sign up for your newsletter, these trends will affect the effectiveness of your social media marketing campaigns.
You should therefore take note of these trends and leverage them to achieve success when conducting social media outreach.
Take note of the opportunity presented by blue ocean opportunities offered by Clubhouse. This is a place where your knowledge and communication skills can win you a larger audience.
This is a medium where you can convince someone to become a customer or take a specific action in real-time.
Do you have other trends that you have noticed and are not listed in this article? Please feel free to share them with us in the comments section of this article.