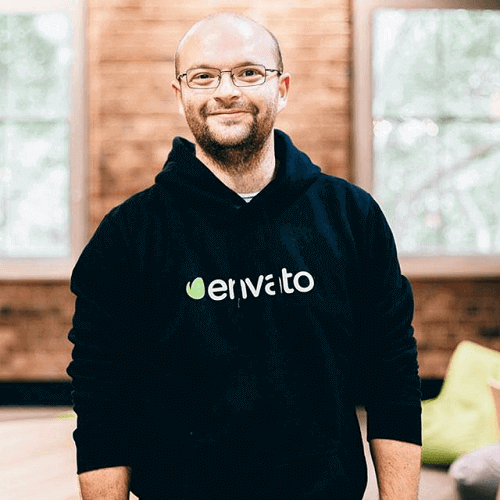 Can you start a successful business with just a little money that you have saved up?
Many people have always chickened out of starting a successful blog or other online business because they don't believe that they have a product idea that will sell.
Collis Ta'eed, The CEO of Envato, started the company with just what he and his co-founders could raise from their savings.
This venture grew to become the massive Envato Marketplace, with a lot of other companies under its umbrella, leading Collis and his co-founders, including his wife Cyan, to join the list of Young Richest people in the world.
Here is the story of Collis Ta'eed and how he formed Envato with his wife and their long-time best friend.
OUR RECOMMENDATIONS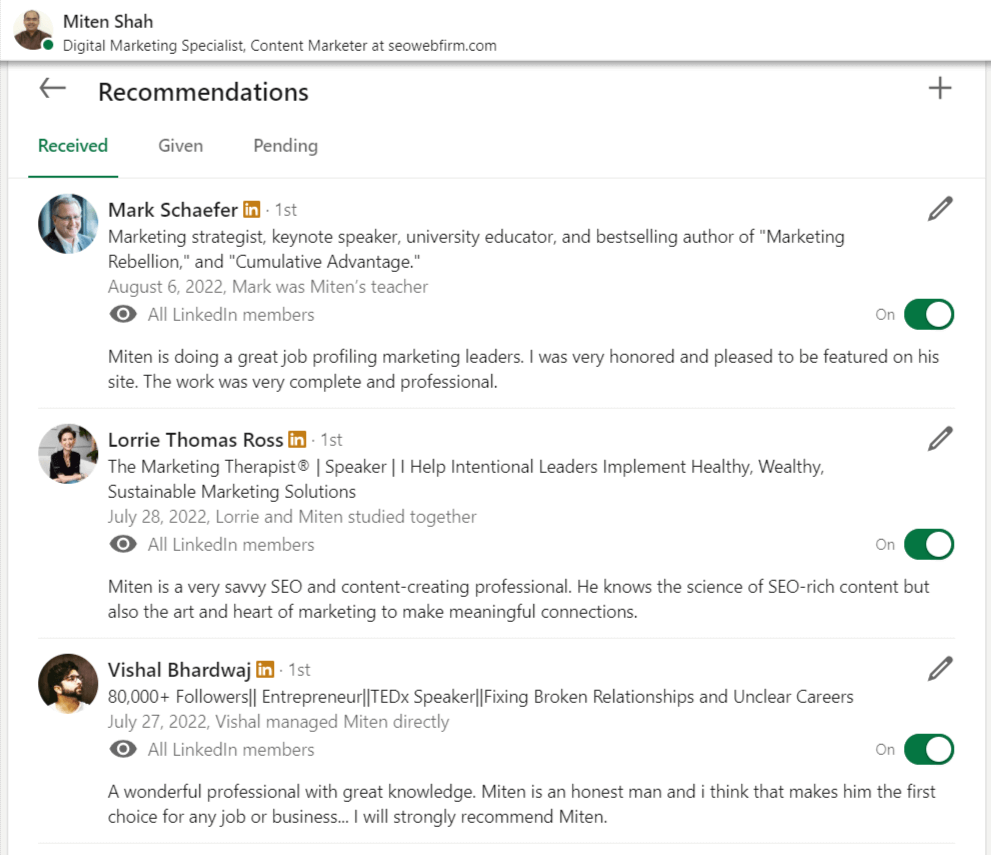 Who is Collis Ta'eed?
Collis Ta'eed is the immediate former CEO and Co-founder of Envato, the world's top web design marketplace. With a database of over 9 million online digital assets, the company has been a core pillar in the growth of the web design industry.
Well, life was not as rosy for Collis Ta'eed, who formed Envato with his wife Cyan and their personal friend Jun Rung from Cyan's parent's Bondi garage in Sydney.
Collis says that life was grueling for the first few months of the business, but they managed to push through.
At one point, he actually thought about giving up on the idea.
Selling "microstocK" assets, such as flash and illustration on iStockphoto is what gave Collis the idea for Envato.
Collis felt that iStockphoto could do better than sell photos and illustrations. He understood that people were looking for more from the web design industry than photos and illustrations to add to their sites.
Collis says that they were essentially scratching an itch to a problem they already had and formed Envato to address that itch.
The Early life of Collis Ta'eed
Collis Ta'eed was born in England but grew up in Papua New Guinea. He eventually moved to Australia where he studied Mathematics and Computer Science.
It was while he was in high school that he met Jun Rung and they became great friends. Jun Rung went on to study Design at University, and he is the one who introduced Collis to design.
After that, Design became a passion that would propel him to forming Envato.
After college, Collis so ditched mathematics and started concentrating on graphic design. He did this using a combination of design books, magazines, and online tutorials.
The influence of online tutorials on the growth of his career was the inspiration of the start on the designers online tutorial website, Tuts+
One cannot talk about Collis Ta'eed and not mention his wife Cyan, a fellow graphic designer and also co-founder of Envato.
The two married and Collis created FlashDen, which was the baby that would grow into the eight huge digital assets marketplaces associated with Envato.
FlashDen was renamed to ActiveDen in 2009 when Adobe instituted a copyright claim over the name "Flash".
The Rise and Rise of Envato
The year was 2006, somewhere in a Bondi garage in Sidney, where three youngsters, Collis and Cyan Ta'eed and their buddy Jun Rung decided to become online entrepreneurs and started a marketplace called FlashDen.
FlashDen sold assets that were compatible with Adobe Flash Player, a plugin developed by Adobe, that was the rave, at the time, for creating websites all over the world.
Collis was the first person to buy an asset from FlashDen, and would later become the CEO.
Soon after FlashDen became a popular source of Flash Assets, they launch Freelance Switch and PSD Tuts, which provided paid and free tutorials for Adobe Photoshop.
It was at this point that Collis and Cyan decided to take a long 19 months break to travel the world, and left the company under the capable eyes of Vahid Ta'eed, Collis' brother.
In the year 2008, ThemeForest, a marketplace for WordPress themes and platforms, and AudioJungle, a marketplace for royalty-free sound effects and music were launched.
At that time, the company that housed all these marketplaces was called Eden, on paper.
Due to the difficulty in getting a trademark under the name "Eden", the company hired Brand Bucket to come up with a name for them, and that is how "Envato" came into being.
In the year 2009, Envato added GraphicRiver, a marketplace for graphic design templates, and VideoHive, a marketplace for video stock footage and motion graphics to its portfolio.
In July 2009, Collis and Cyan returned to Australia and opted to shift the company from Sydney to Melbourne.
Their first 330 seter square office space could house 30people, but it soon became too small as the company expanded.
In the year 2010, CodeCanyon, a marketplace for scripts and plugins was formed and added to Envato's impressive portfolio.
In 2011, Envato continued expanding its portfolio of marketplaces by adding PhotoDune, for selling stock photography, and 3DOcean, a place for selling 3Dassets.
Later in 2011, the company moved to new offices that could comfortably accommodate 50 people, but that would soon turn out to be too small.
In 2011, one of Envato's creators, Kriesi, become the first person in the community of sellers to achieve 1 million dollars in sales.
In 2013, Envato launched Microlancer, a marketplace for freelancers to offer their services, which was later renamed "Envato Studio".
In 2013, the company now moved to a new office with room for 200 people.
In 2014, JobAdvisor named Envato as "Australia's Coolest Tech Company", and in September of the same year, the company hit $200 million in sales.
In the year 2015, ActiveDen, the marketplace formerly known as FlashDen was officially closed.
Once again, Envato won an award as the best place to work in Australia and also the coolest company for women to work in.
In August 2015, the Envato Community hit the 4300 million in sales milestone. ThemeForest Creator and ThemeFusion, creators within the Envato Community became the first to reach $10 million in sales.
By May 2016, the whole community had generated over $400 million in sales, and later in August, the number of people buying from Envato reached 2 million buyers.
This is when Envato decided to launch their subscription service, Envato Elements.
In July 2018, Placeit, a tool that allowed anybody to indulge their creativity and create something great was acquired by Envato.
Since its inception in 2006, Envato has been driven by the underlying principle of helping their community make money through selling their creative assets; their collective sales since the company began was over $600 million by the end of 2018.
As far as subscribers are concerned, in 2015, ThemeForest had more subscribers than Netflix. Today, Envato has over 10million active subscribers.
A large proportion of websites in the world have bought an asset or two from Envato.
Between the ready assets sold on Envato, and the tutorials offered on Envato Tuts+ the company has helped millions of people in their creative endeavors.
Envato has always emphasized the importance of community. Collis Ta'eed once said that they don't measure the success of the company in dollars, but in the number of satisfied users that they have,
This is the reason why the company has been at the forefront in philanthropic endeavors, where they would give back to the community through donating to charities all over the world.
Envato has helped people with mental health issues, environmental protection charities, Literacy, and Education, and the story continues to this day.
Collis Ta'eed: Life After Envato
After stepping down as the CEO of Envato, Collis and Cyan moved to Darwin, where they would be closer to the philanthropic causes that they had started.
Envato did not stop being profitable and actually increased in profits during the pandemic era, which forced people to conduct business online, more than before.
According to unaudited figures from The Australian Financial Review, Envato had a 14% increase in sales earning 4228.5 million, and a profit increase of 76% to a record $36.5 million.
Collis and the wife remain as directors of the company but are not involved in the day-to-day running of the marketplace.
In an interview with the Financial review, the couple expressed their confidence in Hichame Assi, who is the new CEO.
The move to Darwin in the north is because First Nations, the primary focus of their philanthropic pursuit is situated in the north, where there are more Aboriginal people with a powerful connection to culture.
The Ta'eeds said that they will be working dedicated with two charitable programs that are led by First Nations, which had previously been led through voluntary efforts.
One of these programs works with young men who are in detention, supporting them through this traumatic time, deepening their cultural connections, and mentoring them after they are released.
The other program works with young entrepreneurs to get paid internships with local businesses through First Nations
Collis is also involved in giving seed capital to startups in New Zealand and Australia that are taking the fight against climate change.
Collis jokes and says that they are experiencing a midlife crisis of sorts, given that they have been in lockdown during the pandemic with their two children.
The wife, Cyan, continues and says, "it is the good kind of midlife crisis, which allows you to question everything that you have done in the past, make changes that lead to studying permaculture in Darwin and have a weird interest in regenerative farming".
Collis and Cyan have found a great way to go on living a community-based lifestyle, where they still work with many people, but this time, they are committed to giving back to the community.
Cyan had started a chocolate manufacturing company, Hey Tiger, but it too suffered a huge hit during the pandemic and has been struggling to attain profitability.
They still maintain a 68% share of Envato.
Notable Awards Won by Envato
2014 – "Australia's Coolest Tech Company" – JobAdvisor.
2016 – "Australian Exporter of the Year" – The Trade Minister, Hon Steven Ciobo.
2018 – Notable entry into the CRN Impact Awards. The company is noted as having lived up to its acronym, "The Netflix for Designers".
Envato has won a lot of design awards over the years, thanks to the working environment that Collis brought to the company.
People worked in teams to create some of the most amazing digital assets in the world today, and the company is still going strong.
Important Milestones in Collis Ta'eed's Life
Collis Meets Cyan
While in college, studying for his second degree in Interactive Media, Collis got an email from the Australian Graphic Designers Association, AGDA, which seemed like a student council for Australian Design students.
Given that Collis was an extreme introvert, he decided that he would join the AGDA to "break out of his social circle and meet more girls". So, he decided to go out of curiosity.
There he met a lady called Cyan, who was kind of leading things within the group.
He developed a liking for her and asked her out on a date and she gave him a flat 'No!"
He kept on asking her out until she finally accepted and they started their amazing journey to form the biggest digital assets marketplace in the world.
Notable YouTube Appearances By Collis Ta'eed
A Day in the Life of the Envato CEO, Collis Ta'eed
Collis Ta'eed shares how he goes about a typical day when running the core business of Envato. This gives an insight into what you can do to become organized when running a business in the blogosphere, whether you have a team to manage or not.
The First 6 Months of Envato: How We Started a Multimillion Dollar Marketplace
This is a 45-minute inspiring video in which he talks about the challenges and triumphs that he and his co-founders went through within the first 6 months of starting Envato.
This is a video that you should definitely watch if you are just starting as a digital entrepreneur.
Side Projects & Startups – Collis Ta'eed
This is a talk that Collis gave at RubyConf Australia in 2015.
He talks about the importance of Side Projects and how they can help you build a business empire.
Remember that Envato is made of several marketplaces for different digital assets, most of which started as side projects over the years.
The story of Collis and Envato is an example of side projects that became successful startups.
These became part of the Envato family to contribute to the overall success of the business.
Notable Publications by Collis Ta'eed
Although Collis Ta'eed has run this successful company, "under the radar", he did come out with two great books which served to advice people in the freelance design industry on how they too can become as successful as he was.
The two books are:
This is a book that shows people how to handle the freelance industry, especially in Freelance Designing.
The book was officially the guide to becoming a success on FreelanceSwitch, a marketplace also under the Envato Umbrella.
This is a straightforward guide on how you can become successful in the inline blog publishing business.
It goes on to highlight the principles contained therein using three businesses under the Envato umbrella, namely, Tuts+, FreelanceSwitch, and AppStorm.
The book does not talk so much about solo blogs, but blogs that are designed to be run by a team of people, perhaps even having a full-time staff pool.
Wise Words from Collis Ta'eed
"My spirit animal is a tortoise"
This is a belief that Collis has used in building the Envato empire.
He is a believer in the long game.
He did not start Envato as a get-rich-quick scheme, but one that he could work on slowly and consistently, one step at a time.
As it came to be, the way of his spirit animal, bore fruit.
The takeaway from this quote is that consistency, no matter how slow it is, will eventually bear fruit and give you the results that you want, when it comes to building a big business.
"Things you think are obvious often aren't, text you thought explained something doesn't even get read, and generally speaking users do things they weren't supposed to do. Even if the only user testing you ever do is asking some friends to use a site while you observe them, you'll already be better for it."
Collis believed that you have to test a product thoroughly before you put it out into the market.
One way that Envato did this was to have the teams critique their colleagues' work before it was put out into the market.
This practice led to a lot of people buying logos and Instagram templates to use on their sites and social media channels.
This has been a great source of income for Envato.
The takeaway from this is that you have to get people to test your designs and listen to their feedback.
You may be designing your blog and getting feedback will help you make it user-friendly, a feature that is highly rated by the search engines today.
In Conclusion
From a small idea, hatched in a garage somewhere in Sydney, Collis Ta'eed and his co-founders have built an empire that has touched businesses and individuals all over the world.
He still maintains that the company will not be listed and will continue to fund its own growth,
He has maintained that it is a company for the community that sells its digital assets within the marketplace.
You too can start a business blogging or designing your own products and see it bloom into an internationally acclaimed enterprise.
Start now and have the patience to see the business grow over the years, even if it is one slow step after another.