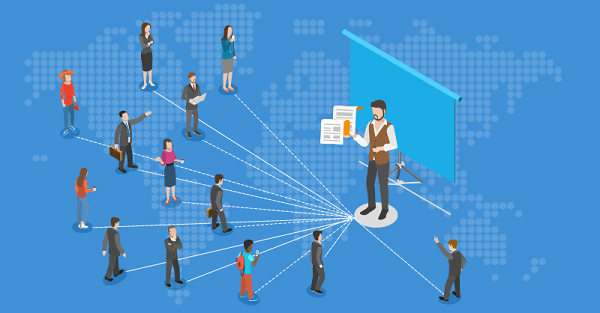 Tired of wasting money on advertisement but not getting any return on your investment?
Influencer marketing platforms are great solution for your brand promotion and lead generation.
Right from Facebook to Instagram last decade took social media to a whole new level.
Influencer marketing platforms lists give you information about all such platforms.
Adapting to new technology, strategy and redefining the processes is the key to building a successful business.
What is an influencer marketing platform?
Influencer marketing platforms list is useful for those who need influencers to promote their brands and wants to get more ROI on their advertisement spent.
Influencer marketing platforms help organization source influencer to create more trust for their consumers, as consumer trust more on influencer than any advertisement or related promotional activities.
On these platforms, organizations and brands can search through a list of influencers focus on relevancy and their core business activities and projects.
These platforms provide independent influencers to create profiles, share portfolio, and connections with potential brand owners.
Influencer marketing platforms list are convenient sources for any company or organizations to connect with content creators.
A brand or organization to work with an influencer can get a holistic view and also Social data of influencer through these platforms.
This blog will take you through the popular influencer marketing list that changed the whole game of advertising and media connection in a more relatable manner.
How to Leverage Influencer Marketing to EXPLODE Your Business
The benefits of working with an influencer marketing platform
The current global internet users are near to 5 billion.
And there are near to 4 billion people actively using social media in the world.
Social media is rapidly growing in the internet world, millions of internet users are popular among virtual communities with their creation, ideas, information.
The influencer marketing platforms mutually help brands to get influencers to run an ad campaign and influencers to collaborate with brands.
Influencer marketing platforms list allow brands to search and find the influencers for a campaign.
Most of the business owners ponder over the range of influencers.
Some major factors you must consider while choosing an influencer for your brand.
Each brand and business have their preferences with regards to the advertisement, so they can refer to any influencer marketing platforms list.
It seems like in most advertising, influencer marketing is one of the most preferable with huge ROI.
Being a smart brand or company owner, one should use influencer marketing platform list to get an advantage.
There are so many influencer marketing platforms designed for brands that finding the right influencer is just a click away.
This article will provide an influencer marketing platforms list.
1) Activate
Launched in 2014, Activate is a leading brand in the influencer industry.
Activate is an overall influencer marketing platform It allows brands to track, discover thousands influencer, program workflow, influencer marketing relationship and managing campaigns.
Till now this influencer marketing platform accredits 75000 influencers with fastest-growing brands and media organizations like OLAY, tinder, Reebok, Levi's and many more around the world.
With the help of this platform, the brands can easily filter and manage their influencer team and campaigns also enter into the world of authenticated influencers.
ACTIVATE is now owned by Impact, the leading partnership automation.
2) The Room
Started in 2016, The Room is a London based influencer marketing platform where brands and influencers can connect to get benefit from each other.
The seemingly unending feed of influencers is continuously updated on this board. This platform has used by well-known brands like Lexus, Red Bull, Deliveroo, Jaguar and many more.
3) BuzzStream
BuzzStream is an online community platform which connects brands with an influencer network. Its tools are easy for tracking and monitoring outreach which saves time and manage entire influencer marketing efforts. 99designs, Airbnb, glassdoor, shopify and canva are the brands using this platform.
The platform allows the organization to find top influencers in their niches and run a more effective campaign.
Find your influence, is one of the best influencer marketing platforms for finding influencers and it is trusted by the top brands of the United States. Started in 2013, this influencer marketing solution has connected more than 1 million influencers to more than 600 brands and marketers.
From small businesses to huge corporations and many different types of companies like NETFLIX, SONY, Walmart, Honda, Lenovo and intel have tied up with influencers through this platform.
5) AspireIQ
AspireIQ is a self-service influencer marketing platform. This US based platform was founded in 2013. The agency has 150000 influencers in its database covering all the main social platform. They help brands to connect with influencers and creating content for influencer campaign as they have a toolkit to collaborate with creators.
This is the key feature which makes it the best option for brands and agencies as they get more control over their campaign.
6) BrandSnob
Established in 2014, BrandSnob is an Instagram influencer marketing platform that allows brands and enterprises to give influencer product or services in exchange for beautiful posts and authentic content.
This platform provides a database of 10000 influencers from which brands can find relevant influencers using an app.
7) CreatorIQ
Started in 2013. US based CreatorIQ helps brands with a large-scale influencer to build and manage their ad campaign. Its creator intelligence cloud empowers leading brands in influencer marketing.
Disney, Airbnb, Unilever, H&M, National geographic, are a few brands that have used CreatoeIQ platform for their campaign.
Ninja Outreach started in 2014 is an influencer marketing platform. It provides software to digital marketers and small business with email integration, social media data analysis and reporting. Here brands can get access 25 million of profiles with email addresses from their huge influencer database. The famous brands trusted and worked with this platform are Walt Disney, Alibaba.com, Amazon, Walmart and Airbnb.
Brandbassador is a leading social platform started by founders of clothing brand Onepiece in 2016. It gives chance to influencers to become an ambassador of their favourite brands. The founders are passionate about helping brands to grow their business through word-of-mouth marketing. The platform has more than 250000+ users who has become ambassadors of the brands they love.
10) Grin
Grin is the all-in-one platform influencer marketing software build for eCommerce brands. GRIN was founded in 2014 with a vision to become one of leading platform for marketing software solution. It helps the brands and agencies to run campaigns. Grin has tools to find 32M social media users to boost the brand.
11) thehandbook
The Handbook has more than 87000 celebrities and influencers globally. On this platform, brands can compare any celebrity or influencer through their following. It also provides data on growth trends and social statistics. Here brands can get access to full information about the audience by category of gender, location, interest and more.
12) Hypr
Started in 2014, Hypr is a platform which is created by marketers, for marketers. Hypr is a valuable influencer marketing platform. It allows brands and enterprises to contact 10M influencers.
Hypr's 360° influencer cloud enables brands to access calculate, engage and measure performance easily. Mastercard, Rakuten, Samsung, first citrus bank are a few leading brands have used this platform.
13) indaHash
Indahash founded in 2016 with an intent to automate the content marketing drive in association with influencers on Instagram. An international influencer marketing platform, indaHash has biggest creators' community and conducted campaigns in more than 80 countries with digital influencers. Its advanced targeting tools and marketing expertise enables brands to customize and run campaigns.
14) Influencer One
Launched in November 2018 by AI-powered social media analysis company, Talkwalker. Influencer One all in one platform which allows brands to search for relevant brands ambassadors. It enables organizations to manage the relationship, communication, engagement and campaign performance with its database of 6M+ influencers.
15) IZEA
One of the oldest influencer platform company, IZEA founded in 2006 and grown over tine to NASDAQ traded company. IZEA is an all-in-one influencer marketing platform with powerful features. Here brands can create an influencer marketing campaign, analyse the performance, and manage the full campaign. This platform provides a high-quality content creator network. This platform allows brands to contact 650000 influencers across social media channels. Few famous brands Mtv, Google, ebay, Walmart have used this platform.
16) Julius
Founded in 2012 as Thuzio, the platform was rebranded in 2016 as Julius. It is an easy-to-use influencer marketing software solution that enables brands to create a brand's story and share with the audiences. Here organization and companies can get in-depth data of influencers, manage their campaigns and analyze the performance with the report. There are nearly 120000 influencers in its database who worked for clients like PAPER, ClubMed and unicef.
17) Klear
Klear established in 2011, is an influencer marketing platform with access to 500 Million influencers. The platform provides 60k categories of influencers, which enables brands to search for relevant creators. It's an overall service provider that empowers companies with creator discovery, campaign management, CRM and measure real-time performance.
Klear Has worked with a range of famous brands including Microsoft, Adidas, Coca-cola, Unilever, IBM, Huawei, JPMorgan Chase and many more.
18) Lefty
Founded in 2015, the lefty is a technology-based influencer marketing platform with almost 3 million influencers on its database. This platform provides access to search and identifies the relevant talent for business needs. Here brands can keep track of influencer relations and measure the performance of campaigns.
Sephora, Tommy Hilfiger, Louis Vitton, H&M are a few clients that have used this platform.
19) Mavrck
Mavrck is a leading influencer marketing platform with a database of 2.5 million influencers. The platform launched in 2014. This platform enables enterprises to search for influencers who are also customers of their brand. With its integration on the client's website, advertisers can grab the data of customers. This data is helpful for the brand to identify micro-influencers and to invite them into a campaign. Some of the key features of Mavrck are automated fraud detection, key performance scale, activation scale, recruitment adaptability and easy integration. Few leading brands like ebay, hershey's, jetBlue, OREO, ReeBok are their clients.
20) Peg
Peg is an influencer marketing tool for social media channels like YouTube and Instagram which was founded in 2014. This platform enables brands and YouTubers to create high-quality content. Currently, Over 1700+ brands including OKC, L'OREAL,Google, Lego and CHIME, across 169 countries have used this platform and its software for influencer marketing.
21) Scrunch
Scrunch is a data-driven influencer marketing platform founded in 2015. The platform is designed to connect brands with market influencers to reach target customers. This platform has over 20 million influencers on its database. They have a team dedicated to analysing every influencer for their authenticity, creditability and quality. Subway, GQ and Red Bull are the brands that have used this platform for their marketing campaign.
22) Shoutcart
It was originated with an idea where brands advertise their products and services intending to promote and Influencer post products or services they wanted to be promoted, and influencers set their price as per their choice.It was founded in 2015. Shopify, Bigcommerce, cameo, calm are a few clients of this platform.
23) Shopping Links
Started in 2015, Shopping Links is an award-winning influencer marketing platform. Here brands work with content creators and offer gifts to promote their brands. Each influencer is evaluated for authentic engagement of the audience. This platform has 14000 Instagram influencers across 100 countries who worked with leading brands ASOS, GUESS, TED Baker and others.
24) Sideqik
Founded in 2012, Sideqik is a leading influencer marketing platform with over 20M influencers. Here brands get profile details of the audience like demographics and other additional information. Sideqik provides Businesses to get access to connect with next-generation customers. Brands like Coca-Cola, Logitech and CBS interactive have used this platform for promotional activities.
25) Socialix
Socialix started in 2016, is an end-to-end influencer marketing platform. This marketplace started with an aim to connect creators and blogger with companies. Socialix provides influencer profiles that allow brands to know more about influencers. SONY music, TOPGOLF, TURO, L'Oreal, Hallmark, Polaroid and KLM a few brands used this platform.
26) Social Publi
With over 150000 influencers on its database, Social publi have worked on more than 3000 campaigns and trusted by the world's best agencies. The platform has a wide range of influencers from various sites like WhatsApp, Twitch and Tik Tok. Here businesses can promote their brands with influencer marketing campaigns. Amazon, P&G, McDonalds,IKEA, BMW and ebay are a few leading brands trusted this platform.
27) Tagger
A data-driven global marketing platform, Tagger works with 4.7+ million influencers and 200k+ brands to promote them. Its social listening research and analytics tools help brands to create impactful campaigns. It was founded in 2015. The platform supports businesses to connect with the relevant influencers.
28) Takumi
Started in 2015, Takumi is an advanced global influencer marketing company and focused on the Instagram platform. The platform supports enterprises with fully managed campaigns to achieve a better result. The platform is trusted by some great brands like Kellogg's, Garnier, Starbucks and Jack Wills.
29) Talent Village
Talent Village is a premium influencer solution, founded in 2017. They create highly appealing and engaging content with the help of vetted talent of 7k+ influencers and 1M+ creatives. The platform has creators from different sectors like sports, entertainment and beauty have worked with leading brands like L'OREAL, MAC, GILLETTE, Hilton and Unilever.
30) Thinkers 360
Here brands get the opportunity to discover and work with thought leaders. Companies find the latest idea from the B2B influencer community with over 25K followers on social media integrated. Thinkers360 claims to be the world's first open platform for influencers and though leader to connect with companies. This platform support influencers to discover endorsement opportunities, promote by portfolio and media kit also advance their expertise and income. Brands like IBM, ORACLE and Accenture have used this platform.
31) Traackr
Founded in 2008, Traackr is an influencer marketing platform with data-driven influencer which enables global marketers to invest in proper strategies, run campaigns and scale global programs.
Traackr provides a system that supports consumers through their transformation by building trust. The platform has over 30k influencers, worked for 34 brands including L'OREAL, MICHELIN, TATCHA and KENDA.
32) treandHERO
trendHERO is an advanced Instagram influencer marketing platform. Here brands and enterprise can discover and research content creators and influencers to reach their target audience.
Began in 2019, trendHERO use data that influencer has published in public domains like websites, social media and other online platforms.
The platform is an opt-in network of the world's foremost content creators with more than 60M+ influencers in database.
33) The Cirqle
The Cirqle an Amsterdam-based global online marketing platform. It started in 2014 with free and extensive creative resources access to top creators. This platform helps brands to connect with lifestyle fashion and beauty related influencers and content creators with 550+k verified creators. The leading Brands using this platform are Amazon, Casper, SAMSUNG, Uber Eats and many more.
34) The Shelf
The shelf is best described as an influencer agency that connects brands with trusted online bloggers, and social media influencers. Started in 2012, this New York-based fast-growing influencer company, allows brands to reach audiences with its campaigns. They have 157210 influencers from different lifestyle verticals. Hanes, FitTea, graze, and ticketmaster are a few brands, used this platform for their campaigns.
35) Trend
Started in 2018, Trend is a US-based micro-influencer marketing platform with 3700+ creators, that produces high-quality content for the world's fastest-growing brands. this platform provides curated influencer network to the brands to run the campaigns. Trend's creatives and marketing campaigns are useful for beauty, fashion and food-related brands that are not satisfied with their inhouse influencer marketing.
Trend Believes in transforming the ways advertisers and content creators association and engage with each other.
36) Vox Feed
Founded in 2012, Vox Feed is the platform that allows brands to communicate with their target customers. Its 200k+ influencers and creators, helps to create authentic content and campaign that increase engagement and leads. This platform provides the most advanced tools for collaboration between content creators and brands. The company has worked with well-known brands like Airbnb, Nike and HBO.
37) Wearisma
Founded in 2015, Wearisma was one of the first influencer marketing platforms. This company is a pioneer in influencer marketing technology with over 300k vetted influencers across 47 countries. Top brands like New Look, H&M, Made.com and many more have used user-friendly software. The company has a dedicated team and diverse members that speak over 12 languages.
38) Viral Nation
The company started in 2014, as a leading talent agency. This global influencer platform serves the best social media influencers. Having outperformed on 95% of its influencer marketing campaigns, the agency is entrusted with marquee accounts for leading brands globally, ASTRON MARTIN, BUD LIGHT and calm are few of them.
39) Content BLVD
BLVD is a Detroit- based company which is owned by African-American Advertising and design agency.
Content BLVD is a YouTube Influencer marketing platform where companies and organizations connect with video talent to promote their brands.
Launched in 2015, over 5200 YouTube content creators joined the platform. Here creators enable brands to uncover product placement opportunities in consumer content created on YouTube.
40) Mustr
Mustr is a platform calling itself "by the people for the people" and a hub for news, information entertainment and service, started in 2013.
Mustr provides a dedicated PR tool that allows brands to manage, update and share a database of bloggers and journalist also help to solve all marketing challenges. Weight watchers, Incredible, Michelin and Finn are a few of their clients.
41) Niche
Founded in 2013, Niche is an online social media creator and influencer community which is owned by Twitter in 2015. It is a software and service that allows a content creator to get monetize from leading brands and agencies. And brands can boost their online presence.
42) Blogmint
Blogmint is India's first automated online platform founded in 2012, here brands can search and connect with relevant influencers from a database of 35k+ blogger and Vlogger. This influencer marketing platform is the first and the only platform from Asia which is featured in the global marketing technology landscape. Coca Cola, Honda, Pernod Ricards, Toyota, Axis Bank, ICICI and Amazon are some of their top clients.
43) BrandBacker
BrandBacker is the fastest-growing content marketing platform. It helps businesses to connect and engage with content creators with over 30k+ influencers database. Started in 2012, This platform is designed to help companies to grow brand's audiences and boost visibility through high-quality influencer content. They work with HASK, L'OREAL, FINESS and many other brands.
44) Upfluence
Upfluence is an influencer marketing platform which has a vast database of approx. 4 million influencers. This is the best platform which allows brands to find their influencer from 150+ countries and launch campaigns instantly. Its tools allow brands to quickly connect with creators to publish the brand's sponsored content on different platforms. More than 1000 brands trusted on the platform including Amazon, Verizon, MAPIFUL and others.
45) BuzzSumo
BuzzSumo is an England based influencer marketing tool, Founded in 2013. On this platform, brands can find the most shared links and relevant influencer for any website. Companies can quickly search content ideas to identify passionate creators and get an insight of the platform. This marketing platform is trusted by 1000's of marketers like HubSpot, Expedia, BuzzFeed, Digitas and many more.
46) Octoly
Octoly is a French- based brand management company, founded in 2013. It enables the businesses and brands to collaborate with industries expert and allows them to connect with community of 30k+ vetted consumers for authentic reviews and promote their product on YouTube and other eCommerce sites. The plat has worked with brands like SEPHORA, BECCA, GIVENCHY, dr. brandt and many more.
47) Crowdly
Started in 2012, Crowdly helps marketers and brands to quickly recognize the best social influencers, manage their campaigns through a single interface, build strong relationships, team up and track the performance relating to campaigns, and more. The brands that have used this platform are Gerber, Sony Pictures, Diet Coke and Gillette.
48) Jamballa
Jamballa is a blogger outreach platform that enables brands to connect with professional bloggers from 9111 bloggers different industries. Here they run blogger outreach campaigns and press releases that help bloggers to connect with brands. On this platform, bloggers are allowed to choose the brands they want, while brands can connect to only relevant bloggers.
49) NeoReach
Founded in 2013, with 3M+ influencers US-based NeoReach is originally a market place where Influencers connect with brands directly. The traffic is monitored by Neoreach along with automation of process for payment of influencers on basis of their performance. It has some of the best features such as it provides free accounts with dedicated support, API access, customized audience demography. The automation process is very advanced and supports in running multiple campaigns, allowing influencers to manage their objectives and importing of the list of influencer's own choice. Airbnb, Amazon, Walmart are a few clients using this platform for campaigns.
50) Adly
Adly is a California based digital marketing software and service provider company, founded in 2009. It supports brands with influencers and over 25k famous personality to increase the reach of their campaigns. Here marketer gets access to use the software to create high-quality content and search the relevant influencer to promote the content on social media platforms.
Adly is trusted by famous brands like Toyota, Walmart, Coca-Cola, L'Oreal, American Airlines and Hyatt.
51) Zoomph
Founded in 2016 and a database with more than 200 M influencers, US-based Zoomph is a cloud-based analytics and active platform for marketers. The platform retrieves data from customized data sets and social media. They assist in measuring the worth of sponsorship and understanding one's audience. It is used by more than 500 agencies and Fortune 500 companies including Coca-Cola, Portland, COWBOYS and others. It provides social media monitoring, conventional research and tracking of sponsorship.
52) Grapevine Logic
Established in 2011, Grapevine Logic is a US-based influencer marketing platform. The company provides end-to-end influencer marketing solution to help brands and content creators with a database of 170000+ creatos to produce content for marketing campaigns. Pepsico, Coca-Cola, Black+ decker are the brands worked with this platform.
53) Inkybee
Inkybee is an influencer marketing platform founded in 2015 and located in New York. The platform is designed to support the brands and marketers to find the influencers for better campaign result.
54) SociaBuzz
Established in 2015, SociaBuzz is Jakarta based online marketing platform. This platform supports brands and businesses to connect with talents and passionate content creators around 72k influencers on its platform, to get more reach to their target customers.
55) Markerly
Markerly is a tech-based online platform that helps brands to build their influencer network from list of 2M influencers, with impactful influencer campaigns through social media sites like YouTube, Vine, Blogs, Instagram and Pinterest. Camelbak, TruMoo, Nordstrom, Lyft and Levi's are a few of the brands that have used the markerly platform.
56) Pitchbox
Established in 2012, Pitchbox is a link building, influencer outreach and content marketing platform. It allows the brands especially SEO agencies, Growth hacker, publisher and digital marketing agencies to discover influencers quickly and gain new ways of customer engagement. This platform provides integration with SEO providers such as Moz, SEMRush, Ahrefs, to find the most reliable publishers. Brands trusts on this platform are, skyscanner, about.com, FRESHBOOKS, Pointvisible and many more.
57) GroupHigh
US-based GroupHigh, founded in 2012, is an influencer marketing solution, specializes in blogger outreach, Online public relation and influencer identification. Its blogger outreach software saves time and allows all size of brands or agencies to manage the relationship with talented industry expert influencers and bloggers. Till now more than 400 brands have used this platform to find relevant bloggers and social media influencer and also manage the outreach influencer campaign process. Brands using this platforms are KOHLER, Levi's, SONY, DIESEL, Esurance and many more.
58) Onalytica
Established in 2009, Onalytica is an award-winning influencer marketing and IRM software. It started with an aim to support brands to understand their influencer programs. This platform provides IRM customizable dashboards that enable brands to identify, monitor and engage with influencers. This platform promotes its talented influencer globally and has run 1000+ influencer programs. IBM, Google, Amazon, Accenture and Coca Cola are a few brands have used the platform for marketing activities.
59) Webfluential
Webfluential is a global influencer marketing platform with smart marketing tools to find and connect with thousands of social influencers. Founded in 2013, This platform helps thousands of all size of enterprises to create stories with the content creator, share with the audiences and promote their brands.  The company has worked with top brands including Range Rover, Samsung, Absolute, PayPal and Mazda.
60) Popular Pays
Started in 2013, Popular pays is an influencer platform with almost 60000 opt-in influencers on its database. On this platform Influencers and content, the creator works with enterprise and get monetized. It empowers brands with more efficiency, with low cost and allows smooth managing their campaign, few great brands are Google, Amazon, Lyft and BOSE.
61) Zuberance
Zuberance started in 2008, is a California, US-based, leading social media brand advocacy solution focused on brand advocates. It enables companies to know their customers turn them and others into brand advocates and brand ambassadors. They have around 10M+ advocates and have run 1000+ campaigns till now.
62) Influitive
Influitive is a Toronto based Advocate and influencer marketing platform, Founded in 2010. It is empowering organizations and companies to discover and recruit advocates from 1.43M influencers, to get more leads, reviews, recommendations and social media advocacy. The platform has trusted by famous brands like IBM, ORACLE, CISCO, WILEY and many.
63) Buzzoole
Founded in 2013, Buzzoole is an influencer marketing automation platform to help brands with its wide range influencer network of 3M+ database. Its CPP (Cost Per Post) model is ideal for all size of businesses.  Buzzoole platform offers a 360-degree solution in more transparent and ROI driven approach. The platform is trusted by the best brands like ABSOLUT, AVON, BACARDI, Amazon and others.
64) BuzzStream
BuzzStream is an online community platform which connects brands with an influencer network. Its tools are easy for tracking and monitoring outreach which saves time and manage entire influencer marketing efforts. 99designs, Airbnb, glassdoor, shopify and canva are the brands using this platform.
The platform allows the organization to find top influencers in their niches and run a more effective campaign.
65) Influential
Influential is a Las Vegas based leading marketing platform with 25000 influencers on its database. Data transparency and Machine learning allow brands to connect with audiences. The platform has worked with Pepsi, Yahoo Sports, Venmo and many more.
66) Ifluenz
Ifluenz is a place or platform where businesses and creators can connect. Here Instagram influencers can get monetized by brands for promoting their products and they must have 5000+ followers.
That's it for my influencer marketing platforms lists. The goal for sharing this influencer marketing platforms lists is to give you a plethora of websites where you can get your relevant influencer and boost your brand.