It may come as a shock to you, but less than 2% of LinkedIn users post content on LinkedIn.
This means that 98% of the users are just passively consuming content on the platform.
LinkedIn is a goldmine for people with a knack for creating B2B content. The platform is a place where people in the B2B industry come together, and it is a shame that many B2B bloggers and writers are passing up this great opportunity to connect with their target audience.
Tim Denning realized this a long time ago and has created an avid following on LinkedIn, through his posts on the platform.
He is also a great writer on Medium.com.
Tim also runs a personal blog and writes for an online entrepreneurship magazine.
All-in-all, Tim gets more than a million readers reading his articles every month since he is someone who can realize an opportunity and take advantage of it before others can.
In this article, we look at the life and times of Tim Denning's life, and the challenges he had to face before he finally found lasting success.
OUR RECOMMENDATIONS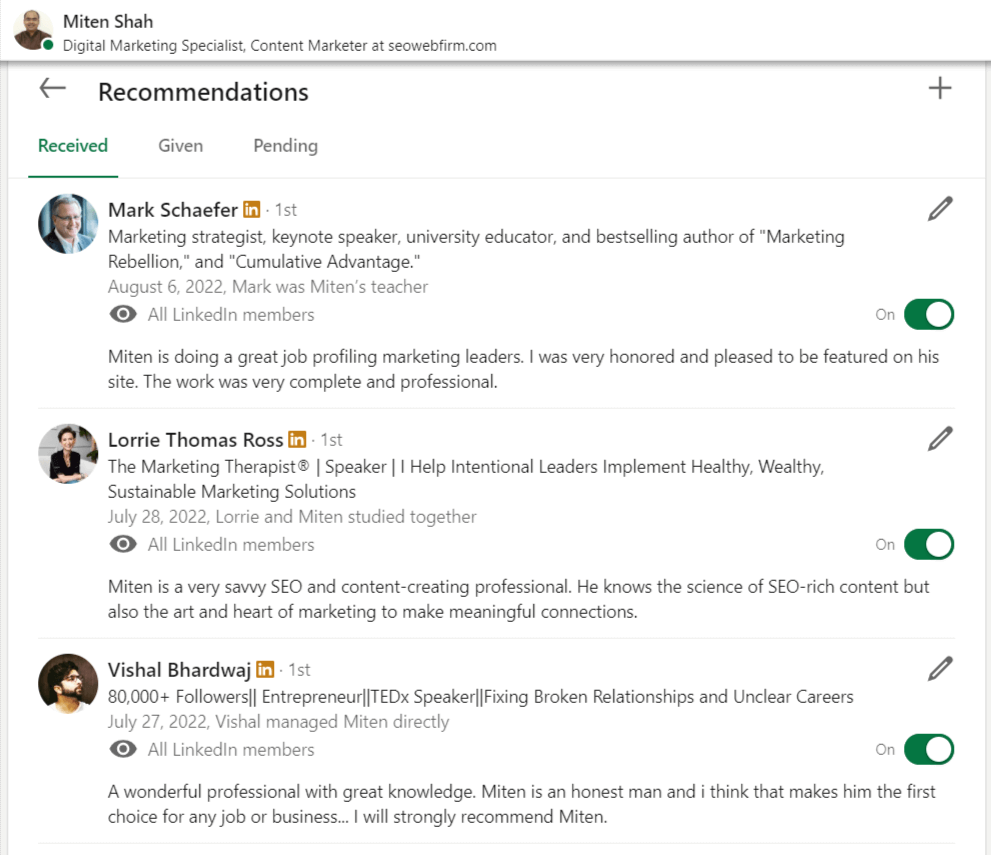 A Quick Glance at the Life and Times of Tim Denning
Tim Denning is a phenomenon on LinkedIn and Medium and is also a personal and entrepreneurship blogger.
Through LinkedIn, Medium, Addicted2Success, and his personal blog, TimDenning.com.
Tim, who is known by his friends as Timmy, Timbo, Timbob, and many other nicknames, is an unconventional blogger.
He is well-known for the work that he publishes on LinkedIn and Medium.com.
When he is not blogging, Tim can be found honing his keen interest in technology and also finance/blockchain.
The road to success was not an easy one for Tim.
Tim has failed a bunch of times, and he has gone through some low times in his life when he was suffering from a severe mental illness.
However, Tim did not languish in self-pity but turned these lows into a mini-transformational experience.
In the year 2011, he became obsessed with personal development.
The first hurdle that he had to conquer was to understand the mind, so he could turn his life around.
Once he had managed this humongous task, he decided that he wanted to help others to be able to transform their lives too.
In life, it is not your problems that you have to solve. It is how you think that will unlock your potential.
Since 2011, Tim adopted a new vision for his life:
"To inspire the world through entrepreneurship and personal development."
Tim has gone through his career living true to his vision.
He helped many businesses find success when he was working in the banking sector, and he went on to help more businesses when he left and concentrated on his writing career.
Tim is an acclaimed writer for his pieces on self-improvement, creativity, writing, social media, startups, life lessons, inspiration, and many other topics.
In this article, we take a closer look at how Tim went through his career to get to where he is today.
He is an inspiration to people who may feel overwhelmed by their situations.
If he could do it, then so can you.
Tim Denning: Education, Licenses & Certifications and Volunteering
Box Hill Institute
Between the years 2003 and 2006, Tim attended the Box Hill Institute and got accreditation in Sound Engineering.
He was involved in activities surrounding electronics and music.
He and his coursemates used to share ideas and tools about what they thought the future would be and how technology would be a great part of it.
Google Ads Certification
Tim was awarded the Google Ads Certification, by Google, in March 2019.
This makes him a knowledgeable individual when it comes to using Google Ads to promote your business.
LinkedIn Courses
Tim has been an avid writer on LinkedIn, and over the years, he has gone through courses offered on the platform and gained a lot of certifications.
This is a certification for people who want to teach courses on LinkedIn offered by Lynda.com (Now LinkedIn Learning)
The course teaches how to get in touch with buyers and start relationships to build trust and accelerate sales. The course is offered by Gabe Villamizar, a B2B marketing expert.
This is a course that teaches people how to sell to corporate executives, a very challenging task for many. The course is offered by Mike Gamson, the head of sales at LinkedIn.
The course teaches how to manage the customer life cycle and drive adoption, upselling, renewals, and advocacy. The course is offered by Robbie Kellman Baxter, a leading B2B marketing expert.
This course shows organizations how to attract and retain top talent by providing opportunities to learn and grow. The course is offered by Britt Andreatta, PhD., an L&D expert.
The course teaches how to boost your emotional quotient, be able to lead teams better, work with teams and be a better manager. The course is offered by Britt Andreatta, PhD., an L&D expert
The course teaches people how to pitch an idea, or even themselves, without choking at the last moment. The course is offered by Jodi Glickman, Author, Instructor, and Keynote Speaker.
This is a course that helps people improve their existing skills. The course is offered by Aaron Quigley, a professional instructor on various self-improvement topics.
Learn how to develop a learning mindset, where you see challenges as opportunities, and you get motivated to learn something new every day. The course is offered by Gary A. Bolles, an acclaimed personal development trainer.
This course explores core mindsets, key issues, empirical methods, and other elements that help in creating or maintaining, and driving a learning culture in any organization. The course is taught by Jason Mulero and Naphtali Bryant, M.A., who are both L&D experts.
This course teaches you how to effectively ask sales questions that focus on issues that matter more to your customers. The course is offered by Jeff Bloomingdale, a Growth, Sales, and Leadership Coach.
This is a course that teaches you how to tap into your hidden potential. The course is taught by Dr. Britt Andreatta, director of training and development at Lynda.com (Now LinkedIn Learning)
The course teaches how to build resilience in order to face adversity in life. The course is offered by Sheryl Sandberg (Facebook/Meta COO) and Adam Grant (Psychologist), authors of the bestselling book, "Option B: Facing Adversity, Building Resilience, and Finding Joy"
Learn the secrets of building dream teams that will work better and get more done. The course is offered by Shane Snow, a highly acclaimed author, entrepreneur, and writer.
The course teaches how employees and employers can build lasting relationships for the good of the company. The course is offered by Reid Hoffman and Chris Yeh, who are both successful entrepreneurs.
This is a course that teaches the rationale of exercising compassion in leadership. The course is taught by Jeff Weiner, the Executive Chairman of LinkedIn and founding partner at Next Play Ventures.
This is an interview-style course, by Guy Kawasaki, a venture capitalist, entrepreneur, evangelist, and author, that teaches on all matters surrounding entrepreneurship.
The course teaches people how to manage conflict rather than avoid it, so as to make relationships stronger. The course is offered by Fred Kofman, an Executive Coach and President at Conscious Business Center.
This course is about the technical aspects that make your writing sparkle and stand out from the rest. The course is taught by Shani Raja, a former editor at the Wall Street Journal.
St Mary's House of Welcome
Tim is a volunteer at St Mary's House of welcome, where he first started volunteering in the year 2015.
The organization works to alleviate the effects of poverty on the less fortunate in society. It is a homeless shelter, where corporates and community members get together to help those who have nothing or need a hand in helping them get back on their feet.
The Career Path of Tim Denning
National Australia Bank
Tim began his career working at the National Australia Bank in November 2011 and stayed on in various positions till October 2018.
Risk and Insurance Sales Consultant
Tim worked in this position from November 2011 to November 2012.
He was tasked with giving advice concerning different kinds of insurance products.
He mainly dealt with high-net individuals, and also Senior NAB Staff members who needed tailored insurance options to meet their unique needs.
In this position, he has to regularly communicate with insurance underwriters to determine the suitable level of risk and coverage.
Transactional Sales Consultant
Tim worked in this position from November 2012 to November 2013
In this position, he was tasked with developing new business in the cash management, receivables, and payables space.
One of the tasks required for this role was to be involved in the tech space and attend regular investment and eCommerce events.
Transactional Banking Specialist
Tim worked in this position from November 2013 to August 2014.
In this role, he specialized in assisting eCommerce businesses and startups with all aspects of finance and banking.
He was able to familiarize himself with referral partnerships and large existing businesses that were already successful at the time.
The environment he worked in allowed him to solve problems in his own "left of center" way, and think outside the box.
If there was a product that a customer needed and he could not provide it, then he would pass him off to another partner who could.
The main question that he would ask clients was "What's your mobile strategy?".
At that time, many clients had an eCommerce or retail Strategy, but most had not even launched a mobile-friendly version of their website.
Even the businesses that had created mobile-friendly websites had not gotten to the point of accepting payments through their mobile app.
Specialized Business Banking Manager
Tim worked in this position from August 2014 to July 2015
As a specialized banking manager, his task was to advise businesses on lending banking products such as cash management, receivables, and payables.
He also specialized in dealing with eCommerce, tech, and social media.
He would think of himself as an intrapreneur inside a large organization seeking to consult with his clients on strategies that would improve their cash flow and add more clients to their businesses.
This whole process was not fully about banking. He needed to look outside of "banking concerns" and assist them with contacts or partners to help them grow their businesses better.
When he analyzed a business, the first thing that he did was look at the team, and ascertain why they do what they do.
Once he was able to capture their vision and the team, then he would look at their products or services, and see how best they fit into the market, and where he could add value.
Another responsibility he was tasked with was to train his NAB colleagues on the importance of social media, and also roll out LinkedIn training to show them how they could increase their network, and also identify potential opportunities that were traditionally missed.
Associate Director Global eCommerce & Advisory
Tim worked in this position from July 2015, till the time he left NAB in October 2018.
He led a team of similarly minded intrapreneurs, who were passionate about global business and wanted to become thought leaders within this space.
In his position, it was his responsibility to assist oversees eCommerce and tech companies set up in Australia.
He also provided support to Australian businesses that wanted to go overseas and be able to scale up quickly.
As well as offering advisory services he was tasked to help NAB create partnerships with payment companies under an introducer, bin sponsorship, payment facilitator, or Independent Sales Organization (ISO) agreement.
ARQ Group
From October 2018 to April 2019, Tim worked as the Group Account Director for Customer Success and Account Management at ARQ Group.
ARQ Group, also known as Melbourne It is a decades-old company with 500+ staff members, and is listed on the Australian Stock Exchange.
Tim led a team of 12 relationship Managers, whose task was to look after SaaS clients who needed services such as Social Media Marketing, Web Development, Search Engine Optimization, PPC, and Content Creation for their blogs or websites.
Addicted2Success
Between December 2014 and May 2019, Tim delved into the world of publishing and started writing for the online magazine, Addicted2Success.
The blog gets more than 3 million views per month.
The blog is a magazine that covers a lot of topics, ranging from inspiring success stories, all the way to Crypto.
Follow this link and get to read all of Tim Denning's Articles.
Cognizant
From October 2019 to May 2021, Tim held the position of Account Director at Cognizant.
He was the relationship manager for a portfolio of enterprise customers and was tasked with comprehending the entire scope of the financial services landscape across people, culture, processes, architecture, engineering, mobile, data, analytics, and the business.
He was:
The bridge between their consulting services and the customer.
The person responsible for proactively digging up business problems to solve, and matching them to solutions that Cognizant offered.
When enterprise leaders came to him, they were looking for:
Faster delivery of a project.
Reducing costs associated with a complex process.
Outsource the bulk of projects to countries such as Romania, India, and the United States.
Redevelop an old application and migrate it to the cloud.
Tim would go to enterprise leaders when he:
Discovered new technology or blockchain, or strategy that he thought would improve their customer value proposition.
Saw opportunities for faster speed to market, improved ways of thinking about agility, and new partners for them to work with.
Contributing Writer
After the success of his blog, Tim got several opportunities to be a contributing writer for several high-end online magazines and blogs.
Here are some of them:
Tim started writing for Entreprenuer.com in 2016. He is still writing articles for them today. This is a magazine that gets more than 25 million views every month.
Entrepreneurship is a way of life and it is about becoming more than a founder of a business.
Even when you do not own a business, you can employ the entrepreneurial way of looking at the world, and the tools and opportunities that come with it.
Follow this link to read all articles written by Tim on Entrepreuer.com
Tim has been writing for CNBC since April 2017.
Here is a link to one of his great articles on CNBC
Tim has been writing for Business Insider since August 2019.
Business Insider is the top Business News Outlet in the United States. It is also one of the websites with the highest traffic in the country.
Tim writes on topics about entrepreneurship and personal development.
Here is a link to one of his articles on Business Insider.
Medium.com
As we have seen, Tim is an avid writer on Medium.com.
Here is a link to his main author page, where you can follow some of the articles he has written.
TimDenning.com
In February 2014, just before he started his blog addicted2Success, Tim started a website in his name, TimDenning.com.
This is a personal blog, where he writes about his life, challenges, and triumphs.
Tim Denning: The Author
We have seen that Tim Denning is a prolific online publisher, but his trajectory is not one that many people ever experience.
Tim has created a 6-figure income writing on sites like Medium.
This is the reason why he wrote a book, entitled "How to Earn 6-figures on Medium.com"
The book is a great guide on how to make money from writing on Medium.com, a free blogging platform.
This is a step-by-step guide that takes you through the approach and philosophy that he used in order to become one of the most-read writers on Medium.com.
The book focuses on YOU.
The book is crafted in a manner that gets you working right away and start earning a great income on Medium.
It also tells you the options that you have. The site should be treated as a weapon, which you use to open new doors for your other endeavors.
This is a book that has changed the lives of many writers, especially those who do not have the resources to pay for a blog.
The book is short, and you can go through all the advice he has within a day or two.
Tim Denning: Must See Video Interview on YouTube
How To Become A Top Medium Writer (And How Much $$$ You Could Make In The Process) With Tim Denning
This is a video that you do not want to miss.
Tim is being interviewed by Dickie Bush and Nicolas Cole.
In this video he talks about:
The future of Medium.com and where the platform is headed.
How you can become a top writer on medium.
The topics that would most probably go viral on Medium.
How much money top writers on Medium earn – which should be an inspiration to you.
How to write and structure your Medium articles to that you maximize reach, skimming ability, and reader engagement.
Several other monetization strategies that you can use to make money outside of the Medium Partner program.
Now that you know that Tim is a successful writer on Medium, and is earning a 6-figure income from his 250,000 readers on the platform, aren't you curious to watch the video and see just how he did it?
Well. This is a true-life interview with the amazing Tim Denning, and you should check it out.
People Who Recommend Tim Denning
Tim is an inspiration to many and has helped people to break out of their cocoons and become successful
Many people who have worked with Tim speak highly of him.
Let us take a look at some of the people who highly recommend Tim.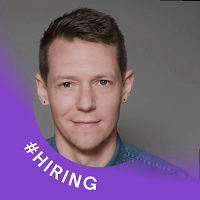 Ben is a Client Solutions Engineer at Cover Genius, a global insurance company.
He was once a senior to Tim but did not directly supervise him.
Ben says that he has had the pleasure of working with Tim in customer support and business development for a couple of years. He says that he admires Tim's drive, focus, professionalism, and positivity, which is striking.
He says that Tim is a payments expert and brings a wealth of real-world networking and business acumen to his responsibilities.
He says that he cannot hesitate to recommend Tim as a helpful and energetic colleague.
Tony is a registered Tax Agent and Director at JPR Business Group
Tony was connected to Tim by one of his clients, who was working in the social media space.
After having several discussions with Tim, he found Tim to have a vast knowledge of Social media, and how it can be applied in the business world.
They have a monthly discussion group, where like-minded business people meet. The topic that was always brought up was social media.
Tim brought a lot of value to the group, by sharing his knowledge and experience on the topic, which became invaluable to the members of the group.
He says that they learned something new at each meeting.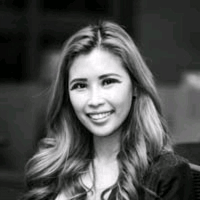 Perryn is a Public Speaker & Educator for Online Marketing and a Digital Marketing Account Manager at ARQ Group.
Perry Worked with Tim at ARQ Group and reported directly to him.
She says that Tim reflects what he preaches. He is an inspiring individual, with a clear head and a great set of values. His leadership speaks volumes, and she says that she is very fortunate to have had him guide and develop her in her professional and personal life.
She is always grateful to Tim and s assured of his professionalism.
Jessica is the Investment Director at The Australian Trade and Investment Commission and is also the founder and CEO of The Visible Collective.
Jessica worked with Tim in the past, but in different companies.
Jessica says that Tim is an amazing and inspirational person. He has assisted several clients, who she had sent to him. She says that her clients were provided with the key market knowledge that they needed for their Australian expansion.
She goes ahead and adds that Tim is an inspirational writer, a great mentor, and a trustworthy friend to all who have the opportunity to come across him and get to know him.
To her, Tim is a leader and has a wide variety of skills, including client management, thought-leadership, strategic thinking, writing, sales, and coaching, just to name a few.
She is very grateful to have had Tim in her life and within her network.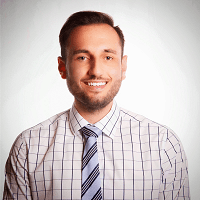 Michael is a Digital Account Manager at WME Australia, an ARQ group subsidiary, and once worked with Tim and reported directly to him.
Michael says that Tim is an incredibly supportive person, as well as a dedicated leader, who exhibits a "plethora of nurturing qualities" at the workplace.
When he worked with Tim at ARG Group, Tim severally went out of his way to support him in a range of both work and personal challenges that he was going through.
Tim was always happy to help him out in any way that he could and was always approachable despite being in a fast-paced corporate environment.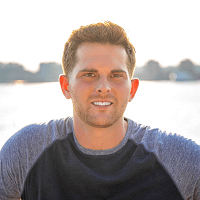 Jordan is an Author as well as a Personal Development and Mental Health Therapist, at the New York Psychotherapy Counseling Center (NYPCC).
Jordan had the opportunity of working with Tim but in different organizations.
He says that Tim has a way of providing inspirational content that people can relate to. The content Tim puts out is authentic, and also the best kind of vulnerable.
He says that Tim's story is one of honesty, openness, and overcoming adversity.
Tim is a true voice in the personal development space, and he feels excited that he continues to follow him along his journey.
In Conclusion
Just like the people who recommend Tim, I bet you also find his story very inspiring. Tim is a person who overcame challenges and became a powerful voice in the personal development and social media marketing worlds.
He is also a great entrepreneur, and has succeeded a lot in areas where many have struggled to make it – this is about how he makes a very successful living by writing on Medium, something that many have tried and failed.
Another thing that stands out about Tim is his exceptional drive to help other people. When you read his articles, you will find a lot of insights on how to succeed in both your personal and professional life.
One could categorize Tim as an All-Round life coach.
Given the opportunity, would you like to meet Tim?
Email: tim@timdenning.com