We are living in the Third Wave in a highly digitalized world. Naturally, we need to learn digital marketing in order to survive in this matrix.
However, unlike natural sciences, we do not have standard textbooks on it.
Digital marketing is dynamic in nature, so we are always looking for updates on latest strategies and practices around the world.
In order to learn digital marketing and to know the latest updates and practices, we generally follow the top digital marketing influencers.
Here is a list of top digital marketing influencers, who have noticeable experience.
They have added their own insights in different disciplines of digital marketing such as SEO, paid advertising and social media marketing.
Neil Patel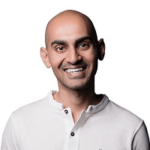 Neil Patel has extraordinary entrepreneurial skills. Apart from that he has acquired the leadership position in digital marketing largely because of the overwhelming quantity and quality of educational content that he has created and continues to create every month.
Forbes has mentioned him among the top 10 online marketers. He has also been honored by President Obama as one of the top 100 entrepreneurs under the age of 30.
Ubersuggest is Neil Patel's most popular SEO tool. It simplifies keywords identification and helps you win the game of SEO. All you need to do is to type in a domain or a keyword in its search field and it will give you a host of keywords to target.
People and entrepreneurs refer to his blogs and articles to know the latest online business strategies related to SEO and digital marketing. He has been working hard to maintain his position.
He is also a serial entrepreneur. Apart from being the co-founder of many companies such as Crazy Egg, KissMetrics, QuickSprout and Hello Bar, he has served many multinational companies such as Amazon, HP, General Motors and NBC and helped them grow their business.
Follow him on: Neil Patel | Crazy Egg | Quick Sprout | Twitter!
Rand Fishkin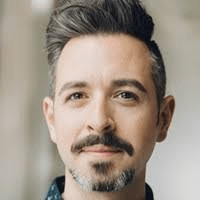 No doubt, Rand is the most well-known face in the SEO industry. Having been in the SEO industry for such a long time now and having started his SEO business in 2003, he has rubbed shoulders with most of the early entrepreneurs and dot com stalwarts.
He pours all the knowledge he has acquired during these years through his educational blog on SEO and digital marketing known as the Moz blog.
He offers operational insights and tips on the complex topic of SEO through his "Whiteboard Friday" sessions. Whiteboard Friday is quite popular with the digital marketing community.
The co-founder and former CEO of Moz sold his company in 2018 and started another venture – Spark Toro. It is designed to help businesses find the right audiences to target.
Follow him on: Website | Twitter
Larry Kim 
Larry Kim is considered the leader in future strategies related to Facebook marketing.
He has created two leading platforms in the digital marketing industry – MobileMonkey Inc. and WordStream. MobileMonkey is a platform that offers its services around Facebook Messenger, while WordStream provides services related to keyword research.
As an influencer, he has been recognized as the 8th most popular author on Medium.com.
He is also a regular contributor to Inc. magazine and CNBC. He is also proficient in the advertisement space especially Facebook ads and Google ads.
Follow him on: Facebook | Twitter
Ryan Deiss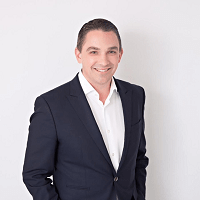 What differentiates Ryan Deiss from other digital marketers is the fact that he invents his own digital marketing methodologies. These strategies are known for proven results. He operates with the help of a strong team of digital marketers.
He is also the inventor of a popular tactic known as "customer value optimization," which is highly effective and result oriented. He is the founder of Digital Marketer. The platform offers tools and training for digital marketers.
He is also the Founder & CEO of Scalable.co and Recess.io.
Twitter | Email: support@digitalmarketer.com
Ann Handley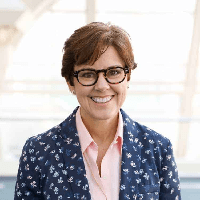 Ann Handley is a leading woman in the world of digital and content marketing.
She is considered a thought leader and an influencer by the masses. Forbes has mentioned her as the most influential women in social media.
She runs MarketingProfs, which has acquired a good reputation for its online events, helpful training programs and free resources for digital marketing professionals.
She is also known for her books "Everybody Writes" and "Content Rules" which are Wall Street Journal bestsellers. She inspires entrepreneurs and marketers to achieve desired results with practical steps and strategies.
Follow her on Twitter | Website
Joe Pulizzi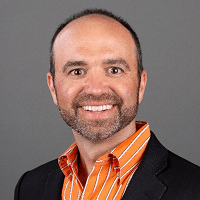 Hailed as the content marketing evangelist, Joe Pulizzi is among the thought leaders, who first popularized the concept of content marketing way back in the 2000s.
Later on, he founded the Content Marketing Institute, which is considered a leading and authentic resource on virtually any topic on content marketing. He also arranges an annual event on content marketing – Content Marketing World Conference and Expo, where content and digital marketers and entrepreneurs from around the world can share their experiences, connect with the community and create partnerships. It is generally held in the month of October.
He is also the author of many bestsellers including "Epic Content Marketing", "Content Inc." and "Killing Marketing".
He is so fond of the orange color that from the logo and the theme color of his website, orange color can be found everywhere in his company. You can spot him wearing an orange color shirt.
Follow him on: Facebook | Twitter
Lilach Bullock
Lilach Bullock is a speaker and author in social media and online lead generation.
Lead generation has always been a challenge for marketers and Lilach has earned respect by offering credible advice on it.
She has also been listed as one of the top 20 women social media influencers by Forbes and the number one digital marketing influencer by Career Experts.
She has earned this reputation through continuous improvement and innovation. She offers consultancy and training for website conversion and creating sales funnels.
She offers digital marketing, social media marketing and business consultancy through her venture Lilach Bullock Ltd.
Follow her on Facebook | Twitter
Justyn Howard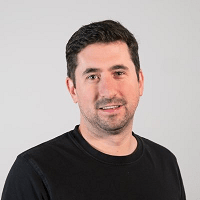 Justyn Howard delivers solutions for social media marketing and management to businesses and entrepreneurs through his venture Sprout Social Inc.
It is a well-known name when it comes to analytics software and social media management.
He has served more than 25000 brands and agencies helping them manage their social media properties more effectively. Sprout Social also develops software for business growth.
So, if you want to learn about new updates and advancements in the social media industry, you must follow him.
Follow him on: Twitter | Facebook
Eric Siu
Eric Siu is a well-known name in the digital marketing industry. He helps businesses drive predictable revenue growth using aggressive digital strategies through his venture Single Grain LLC. 
You might have heard Eric along with Neil Patel as the co-host of the Marketing School podcast hosted on the website – NeilPatel.com
Apart from his fame working alongside Neil Patel, he has also worked with many multinational companies such as Uber, Amazon, and Nordstrom where he creates custom digital strategies to boost growth.
He offers free advice on marketing strategy if the annual turnover of your business is more than $5 million.
In that case, you can contact him through LinkedIn and he will personally speak with you.
Follow him on Facebook | Twitter | LinkedIn
Barry Schwartz
Barry Schwartz is an innovative search engine marketing professional and web development expert. He is the president and owner of RustyBrick Inc. 
He is not only a thought leader but also a search engine marketing professional you can bank upon.
He is the editor of many reputed online magazines such as Search Engine Roundtable and Search Engine Land.
As an owner of RustyBrick Inc., his areas of strength are cutting business costs and boosting sales. If you want to restructure your search engine marketing campaigns, follow Barry Schwartz.
Jay Baer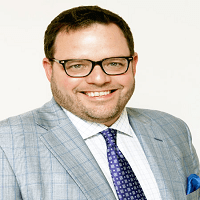 Jay Baer is one of the most influential speakers in marketing, social media and customer service.
He is a well-known advocate of working smarter and not harder, especially when it comes to digital marketing.
In view of the continually changing landscape of digital marketing, Jay preaches his audiences to focus on gaining marketing advantage and using technology to offer customer support and service.
He has authored six international best sellers. He is also the founder of half a dozen multi-million dollar companies.
He runs a digital marketing agency namely Convince and Convert Consulting that has helped some of the biggest brands in the world such as Nike, United Nations, Oracle, Cisco and Hilton etc.
No wonder, he is hailed as one of the most prestigious digital marketing influencers and an authority on marketing and customer service.
Follow him on: Facebook | Twitter
Pam Moore  
Pam Moore is a social media influencer and a digital marketing expert with a fan base of around 1 million.
If social media is a hard nut for you to crack, follow her for business growth. She specializes in conversion optimization and social branding.
As the CEO and co-founder of Marketing Nutz, her digital marketing agency, she is doing a lot of things including conducting workshops, social selling, corporate training, business consulting, and corporate and personal branding.
You can follow her on Facebook |Twitter | LinkedIn
Tommy Griffith
"It has been my philosophy of life that difficulties vanish when faced boldly." — Isaac Asimov
Tommy Griffith is the man in charge of SEO and digital marketing at Airbnb and PayPal.
Obviously, the road is not so smooth for him as a manager of a multinational company of such a huge size.
He is known to employ his own smart techniques and strategies to win the game of Search Engine Optimization.
ClickMinded happened in 2017 as an SEO training course and now it has been transformed into a complete digital marketing course that covers topics such as paid advertising, SEO, email marketing and content marketing.
He teamed up with many proficient digital marketing professionals and climbed up the ladder to become one of the leading influencers of digital marketing.
Follow him on: Facebook | Twitter
Mari Smith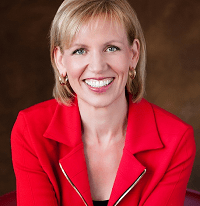 Mari Smith is a prominent author and Facebook marketing expert. As an author and social media expert on Social Media Examiner, Mari Smith is a well-known name since 1999 in digital and social media marketing.
She has been consistently delivering valuable content that acts as a lighthouse for entrepreneurs and businesses to achieve their business goals.
She has a huge base of followers, which is estimated to be around 1.7 million as of now. She is considered an authority on Facebook Marketing and digital marketing strategies.
Follow her on Facebook | Twitter
Matt Bailey 
Matt Bailey is a teacher and a guru, who neutralizes the complexity around the subject of digital marketing.
People follow the influencers and leading authors in order to crack the code of digital marketing, which is a highly dynamic field.
Sometimes, it becomes quite difficult even for people with a lot of experience in this field.  In such scenarios, experts and entrepreneurs look towards experts like Bailey.
He has over 20 years of experience in this industry and has conducted hundreds of workshops. He has also provided coaching to dozens of companies since 2002.
If you want to learn digital marketing, you must follow Matt Bailey. For training and workshops, you can visit his website SiteLogic.
Follow him on: Facebook | Twitter
Scott Stratten 
Disruptive marketing has been a challenge for brands and marketers. It means the marketing rules turn upside down all of a sudden changing things to an extent that you have to rethink your advertising and marketing campaigns. It doesn't stop here as sometimes you also need to change your branding completely.
He is a leading speaker on the topic of disruption in marketing. He is also the president of his venture UnMarketing. He is the author of 5 bestsellers. His expertise goes beyond the theoretical aspects of marketing as he has the experience of running one of the most successful viral video agencies in the world.
He comes from a marketing background in the music industry. He speaks at prestigious events for top-notch companies such as Microsoft, Adobe, Walmart, Pepsico, 3M, and Saks Fifth Avenue etc.  So, if you need some practical advice on disruptive marketing, follow Scott Stratten.
Follow him on:  Facebook | Twitter
Joanna Wiebe 
Joanna Weibe is a distinguished copywriter, who is trusted by leading fortune 500 companies as a conversion copywriter.
Copywriting is the key to success when it comes to conversion in today's competitive marketplace. She has set very high standards of copywriting as the founder of Copy Hackers.
She is also the co-founder of AirStory, which is a user-friendly document-builder meant for writers. She has been working in the field of copywriting for the past 15 years and she has served prestigious clients such as British Telecom, Tesco, and Crazy Egg etc.
She has converted a sizable number of audiences through the content created by her. She has also provided training and coaching to over 50,000 people and businesses to improve their content.
If you are also looking for or an expert who knows the art of conversion through content then follow Joanna Wiebe at: Facebook | Twitter
Heidi Cohen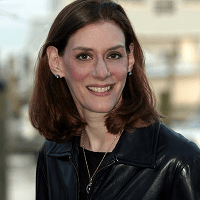 Heidi Cohen is a trusted name in the field of content marketing and social media marketing. Her blog "Actionable Marketing Guide" was ranked as the top content marketing blog in 2011 and subsequently in 2012-13 as the top social media blog.
You can refer to this resource to gain valuable information and insights on content marketing and social media marketing.
At Actionable Marketing Guide, she is the chief content officer. She also offers consultancy at Riverside Marketing Strategies where she is the acting president.
Her clients include the New York Times Digital, AccuWeather.com, CheapTickets, the UJA and various media companies.
Follow her on Facebook | Twitter
John Rampton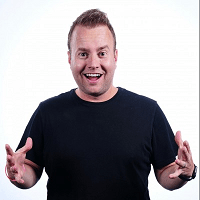 John Rampton is an avid believer in helping and giving back to others. John was ranked second in the list of the top 50 online influencers in the world by Entrepreneur magazine. Forbes has also mentioned him as a blogging expert.
He believes in the philosophy that when you give to others, it always comes back to you. He specializes in many fields including conversion marketing, content marketing, branding, leadership, motivation, and marketing.
If you are interested in his success stories and failures, you can refer to his blogs on Entrepreneur magazine, Inc. magazine, and Forbes.
Follow him on:Facebook | Twitter
Jennifer Polk 
Jennifer Polk can be considered an authority in data-driven multichannel digital marketing. She heads research at Gartner for marketers and brands.
She has done exhaustive research in digital marketing and branding. She is aware of the cutting edge techniques to engage audiences and to boost brands.
She knows what is important for a content marketing officer and top executives of a company and she delivers the research data that can help them to achieve their business goals and professional requirements.
Follow her on: Facebook | Twitter
Gary Vaynerchuk
Gary Vaynerchuk is a popular speaker and business coach people love to listen to. He enjoys a high reputation as a marketing influencer.
He appears on prominent TV channels and speaks at marketing events about digital marketing, social media marketing, and branding.
He has also been an early investor in Facebook & Twitter and Uber etc. He is the key person who took his wine eCommerce business from 3 million dollars to 60 million dollars in just 5 years.
Gary is a serial entrepreneur and he is known for his projects such as VaynerX and women's lifestyle brand "PureWow".
If you are fond of listening to podcasts, you can subscribe to The GaryVee Audio Experience, which is one of the top hundred global podcasts.
Follow him on: Facebook | Twitter
Tim Ferriss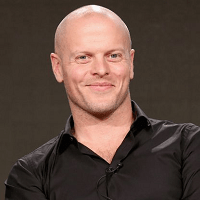 The 4-Hour Work Week is an international bestseller and is considered a revolutionary book for working professionals and wannabe entrepreneurs. Fortune Magazine cited him as one of the top 40 under 40 entrepreneurs.
Apart from his bestselling books, he is quite popular among millions of people for his podcast – The Tim Ferriss Show Podcast.
With more than hundred million downloads, it is extremely popular around the globe. He is also famous for his early stage technology investments in social media giants such as Facebook & Twitter and other high potential companies such as Shopify, Wealthfront, Digg, StumbleUpon and many others. His blog is also cited as the No. 1 blog by prominent listing websites.
Follow him on: Facebook | Twitter
Kim Garst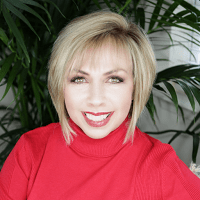 Kim Garst has earned a reputation as a social media influencer around the globe. She has also been named as one of the top 10 social media power influencers by Forbes.
She offers consulting to many fortune 500 companies such as IBM, Microsoft and MasterCard.
What separates her from others is the fact that she has a very creative and innovative approach to social media marketing and business growth.
So, if you want to learn how you can leverage social media to maximize your output, you should follow Kim at: Facebook | Twitter
Pat Flynn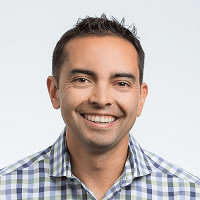 Pat Flynn is known for his smart passive income blog, where he provides tips on some latest and greatest strategies on passive income and affiliate marketing. He has been offering valuable content consistently through his YouTube channel, newsletter, podcast, and blog.
Flynn is a dedicated business coach, who also offers online training courses to help his audiences. To add to his credibility, he publishes his monthly income report so that his audiences can verify what strategies actually work.
He simply doesn't want his audiences to believe him blindly simply because he is a digital marketing guru.
So you will not find any fluff but credible advice in his blog. It will help you learn the strategies that actually work.
Follow him on: Facebook | Twitter
Joel Comm
Joel Comm specializes in blockchain and cryptocurrency. In 2017 he started collaborating with Martech leader Travis Wright.
As a result, a new cryptocurrency related show The Bad Crypto Podcast came into existence.
Apart from cryptocurrency, Joel is also considered a thought leader in live video marketing.
He shares his secrets to succeed through video marketing using tools such as Facebook Live, Instagram and Snapchat.
With such valuable information and expertise in both these emerging fields, he will continue to create buzz as a digital marketing influencer in future.
Follow him on Facebook | Twitter 
Travis Marziani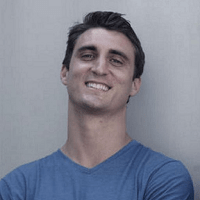 Online businesses are growing rapidly and there is a definite audience for this segment. There are very few dedicated online resources, where you can get practical insights about running an ECommerce business.
The Effective E-Commerce Podcast fills that void. It provides you detailed information on how to start and build an online store.
It covers topics such as starting an online store and performing paid advertising through Google and Facebook. Apart from that, it offers you everything you need to know to run a successful online business.
Follow him on: Website | Twitter
Brian Solis
Forbes has termed him as one of the most creative and brilliant business minds of all time. While the Huffington Post says that he is one of the top ten people to know in Silicon Valley.
Brian Solis is known as an authority on the practical aspects of the relationship between the disruptive innovative technologies and its impact on businesses. He is a famous digital anthropologist and futurist.
He is also an award-winning author and a keynote speaker. He helps his audiences understand what is happening in the business world and why.
As a futurist, he visualizes the future trends of markets. It helps people to adapt themselves to meet those challenges.
Currently, he is working as a global innovation evangelist at Salesforce. He is a thought leader when it comes to digital transformation, Innovation and disruptive technologies etc.
Website: What's the Future of Business | Twitter
Casie Gillette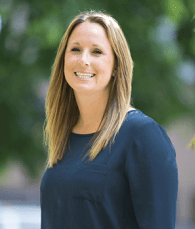 Casie is originally from Rochester, NewYork. Her stint as an SEO analyst in a North Carolina agency provided her the necessary experience and exposure to some of the top talents in the field.
She joined as a director of online marketing at KoMarketing, a popular B2B marketing company in Boston in 2012.
She is a renowned thought leader in the field of digital marketing. She helps her clients with strategy formation. She is also a part of the leadership team at KoMarketing.
As a keynote speaker, she speaks on social media marketing and branding at some of the leading conferences. She also writes for popular blogs such as Search Engine Land and the Salesforce blog.
Follow her on Instagram | Twitter
Eric Enge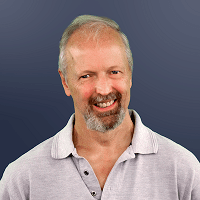 Eric Enge is the founder of Stone Temple Consulting, a leading digital marketing agency in Massachusetts.
He is also a keynote speaker, who speaks at various industry conferences such as Search Marketing Expo and Pubcon, etc. Eric also heads the digital marketing team at Perficient Digital.
In industry where businesses generally prefer adapting existing practices and assumptions, Eric prescribes the strategies that are based on proven case studies and industry related research. So if an existing practice is not supported by data and research, he prefers to debunk it.
Eric is a teacher, researcher, writer and keynote speaker. He is also a panelist at some of the major conferences.
Eric is the lead author of  The Art of SEO. In this book, he has presented his views and experience in the field of SEO along with several experts.
Follow him on: Facebook | Twitter
J. De la Torre
An MBA from INSEAD and Industrial Civil Engineer from Adolfo Ibanez, Juan Jose, J.J. De la Torre has been working with the leading businesses across the globe for the past 20 years now. He has helped his clients with the implementation of innovative strategies, product development and market expansion. He specializes in technology and telecommunication businesses. Currently, he is serving the industry in Chile in Latin America, where he is pushing business growth.
SCM Medialabs, a digital media agency is his brainchild, which runs 360 degrees marketing campaigns. At SCM Medialabs, he has served MNCs such as Coca Cola, P&G, Orange, Telefonica and Vodafone etc.
Follow him on: Twitter
Tommy Swanhaus – Amplify Your Marketing, Career, and Company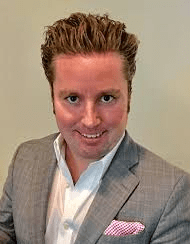 Mobile marketing has always been a puzzle for entrepreneurs and digital marketers.
Tommy is focussed to crack the code of using mobile platforms for marketing with no nonsense strategies and the right text messaging.
Tommy specializes in cutting edge practices of mobile marketing. He helps the businesses implement proven strategies to grab the attention of the audiences.
He has authored "Amplify Your Marketing, Career, and Company", an international bestseller, where he offers his advice on how to become a successful entrepreneur. He is a top Instagram influencer.
Follow him on;
Instagram | Facebook
TIM ASH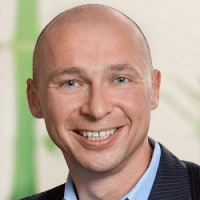 Armed with a Master's degree in Computer Science and Ph.D. in Neural Networks and Artificial Intelligence, Tim Ash specializes in conversion rate optimization of websites. He is the president and CEO of SiteTuners. 
He further established himself as an authority on website CRO by founding Conversion Conference, a global event. He is also a speaker at Search Marketing Expo (SMX) and PubCon.
As an early pioneer in the field of website CRO, Tim Ash has authored many books. His book "Landing Page Optimization: The Definitive Guide to Testing and Tuning for Conversions" is a bestseller.
Apart from his regular hustle as an entrepreneur and business coach, he loves salsa, skiing, martial arts, and fine art photography.
Follow him on: Website | Twitter
LINDSEY ANDERSON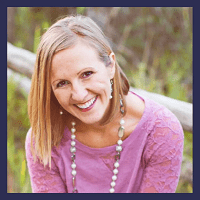 Sometimes despite investing heavily in the websites, there is no apparent gain in the number of leads and traffic.
If you are one of those entrepreneurs, who is anticipating traffic and leads despite their best efforts, you can implement "One-Click Lindsey" which is an amazing digital marketing strategy invented by Lindsey Anderson.
Lindsey Anderson is not only a renowned and effective, result-oriented digital marketing expert, but she is also the host of two valuable podcasts namely "The Traffic and Leads Podcast" and "The PDX Small Business Network Podcast".
In these podcasts, she interviews small business owners and discusses various digital marketing strategies to achieve traffic and leads.
She is also the owner of Traffic and Leads, a pioneering digital marketing and web design agency, which is working to achieve the same objective.
Follow her on: Website | Twitter
JOHN LEE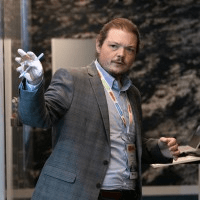 John Lee is a prominent digital advertising professional with experience in search engine marketing and display advertising.
He is also a prominent social media advertising professional. He has gained a reputation as a speaker, trainer, writer, content creator, and passionate digital marketing professional.
At present, he is working as a learning strategist with Microsoft and he is handling client experience design and delivery for Bing ads.
He has also worked as a managing partner at ClixMarketing, where he handled all sorts of paid advertising on Google and other social media platforms.
Contact him on: Website | Twitter
ELIZABETH MARSTEN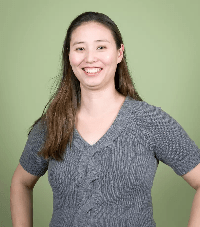 Elizabeth Marsten can truly be referred to as a top notch digital marketing expert. She is a paid advertising speaker at some of the best platforms such as SMX, PPC Hero, MozCon and SEMpdxSearchFest.
Apart from handling the responsibilities as VP search marketing at Portent Inc., she is a columnist on ClickZ and Portent blog.
As a PPC expert, she has given webinars for Moz, Digital Marketing Depot and MarketingProfs University.
She is the Co-author of "Wiley's Web Marketing All-in-One for Dummies" and many other ebooks on PPC and paid advertising.  The digital marketing warrior is also a black belt in Kendo martial arts.
Contact her on: Website | Twitter
36. BRIAN FANZO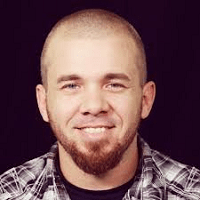 Digital marketing is a dynamic field and the most successful person in this field is the one who quickly adapts to the newest technologies and platforms.
Brian Franzo is one of those innovative and enthusiastic guys, who love to experiment with new platforms and practices.
He is always open to try newer ways and to utilize them to bring about the desired impact on digital marketing campaigns. He is a millennial speaker and an advocate of change.
Follow him on: Website | Twitter
JOE KERSCHBAUM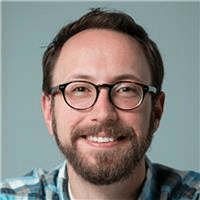 Hailed as one of the top 50 digital marketing experts, Joe is an experienced advertising professional who has worked with a vast number of companies and different verticals.
He is a writer and columnist at SEW. He is also a prominent speaker at HeroConf, SES and SMX. He is the account director at 3Q Digital, which is a digital and performance marketing agency.
Follow him on: Website | Twitter
MELONIE DODARO
Some of the best digital marketers in the world are the ones who are focused on social media platforms. MelonieDodaro is one such digital marketing professional, who can be referred to as a LinkedIn expert.
She continues to advocate the use of social media to boost digital marketing results through her blog.
Follow her on: Website | Twitter
MIKE ALLTON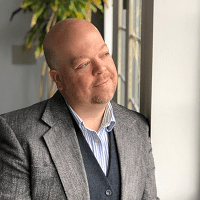 If you are a digital marketing enthusiast, you might have come across the famous blog the Social Media Hat.
Mike Allton runs this blog and offers valuable information, latest industry updates and news related to actionable insights in the field of digital marketing.
He is always involved in conducting studies on the impacts and effects of newest strategies and how effective and practical they are. He is at present, the chief marketing officer at SiteSell.
Follow him on: Website | Twitter
TAMI CANNIZZARO 
Tami Cannizzaro is a creative digital marketing evangelist and an advocate of business transformation. She knows pretty well that convergence technology along with current digital marketing trends require suitable strategies.
She is also aware of the dynamics of the economy, which is getting customer-centric day by day. Even though she is from a different background, her previous career as a ballet dancer definitely makes her a highly creative and innovative professional. She has also authored the book "Finding the 'Why' for your Brand".
At present, she is VP Growth Marketing ForcePoint.
Follow her on: Website | Twitter
SHAMA HYDER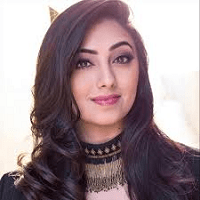 ShamaHyder is an Indian American. She was born in Goa, India and migrated to the United States in the 90s, when she hadn't even finished her High School.
She is a prominent media personality and a social media expert. She finished her MA in organizational communication from the University of Texas at Austin.
One of the teachers at University of Texas inspired her to take up social media marketing as a career. Her teacher had full faith in her potential and innovative approach. She is the founder and CEO of Marketing Zen, a 360 degree marketing agency.
She has received many awards including the prestigious Technology Titan Emerging Company CEO Award. She has also been listed as one of the top hundred young women entrepreneurs and was honored by the United Nations and the White House for this achievement.
She is keynote speaker, a bestselling author and also a globetrotter.
Follow her on: Website | Twitter
ALEYDA SOLIS
Aleyda Solis is an award winning SEO consultant who offers her services around the globe with her venture Orainti. She is also a blogger at the prominent SEO blogs such as, Search Engine Land and Search Engine Journal.
She has written a book on SEO in Spanish "SEO. Las Claves Esenciales".
She speaks both English and Spanish and is a renowned speaker, who has spoken at more than 100 conferences in around 20 countries. She has also been awarded as the European Search Personality of the Year Award in 2018.
Follow her on: Website | Twitter
43. ANITA PEREZ – VALDEZ
Anita is known worldwide for her achievement as one of the first ten people to become a Google AdWords certified professional.
She is also speaker at various conferences such as Conversion Conference, SMX West, IS Conference and Google B2B seminars.
Currently, she is vice president operations at TopSpot Internet Marketing, an Internet marketing agency. She is passionate about paid search, paid advertising, social media and SEO Analytics.
Follow her on: Website | Twitter
44.ANN SMARTY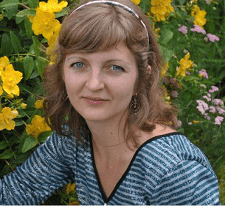 Ann Smarty is the brand and community manager at Internet Marketing Ninjas. She is also the founder of myblogu.com. Viral Content Bee is her brainchild.
It's a web based platform that helps generate social buzz.  She is a freelance SEO consultant and an affiliate program manager.
Her specialties include keyword research, online reputation management, link building and social media marketing.
She is also the editor and blogger at Search Engine Journal, Social Media Examiner, The Moz Blog, and Mashable.
Follow her on: Website | Twitter

45.  EKATERINA WALTER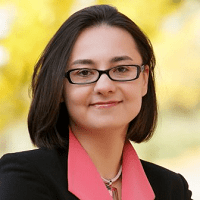 Ekaterina Walter has extensive work experience in different capacities at different organizations in the field of digital marketing.
She has worked with leading international organizations such as Accenture and Intel. She is considered an authority on branding and how the industry works. She is the author and Sprinklr Evangelist.
Follow her on: Website | Twitter

46. AMY BISHOP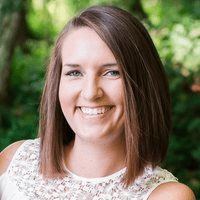 A prominent blogger on The SEM Post and Clix's blog, Amy is also known as the bishop of PPC. She is the director of audits, outbound and training at Clix Marketing.
She has extensive experience around E-Commerce, localized portal-to-store strategies and lead generation. Since eCommerce is getting prominence around the world, her experience is quite relevant to the new eCommerce startups.
Follow her on: Website | Twitter

47. MELISSA MACKEY
Melissa is known for her role as a supervisor at one of the largest B2B agencies in the world Gyro. She has an extensive experience of 28 years as a digital marketing professional.
She hosts her own blog "Beyond the Paid". A contributor for SEW and the SEM post, she regularly speaks at the HeroConf, SMX and SES.
Follow her on Website | Twitter
Michelle Killebrew
Michelle has been offering her services as a digital marketing professional for high tech companies and she is quite focused on delivering extraordinary brand experiences.
She is also the recipient of Killer Content Award in 2014 and she has been listed among The 40 Under 40 Brand Innovators. At present, she is the group vice president for US marketing at Fisher Investments.
Follow her on: Website | Twitter
JULIE JOYCE
Julie Joyce specializes in the art of link building and she offers custom link building solutions for her clients through Julie Joyce Company based in Greensboro.
She is the co-founder and director of operations at Link Fish media. She is a renowned speaker as well.
Follow her on: Website | Twitter
ANGIE SCHOTTMULLER
As a keynote speaker, Angie shares her extensive knowledge around digital marketing to the attendees in her conferences and seminars. She also discusses the cutting edge online marketing strategies.
If you are looking for some powerful tools such as code snippets, templates and score cards and some practical advice, go attend her seminars.
She blends the data-driven nature of digital marketing with persuasive psychology to boost conversion and sales. This way she trains and prepares the attendees of her events to take result-oriented initiatives and actions.
She has been honored by both Forbes and Entrepreneur magazine as one of the top online digital marketers for 2016.
Follow her on: Website | Twitter
GINNY MARVIN
Ginny is known as a celebrated author at Marketing Land and Search Engine Land, the famous digital marketing blogs.
She has extensively covered digital marketing topics such as paid social marketing, paid search, display advertising, mobile marketing and retargeting for both these blogs.
She is also a leading speaker at SocialPro, SMX and other industry events. Ginny is considered an authority on paid search advertising.
Follow her on: Website | Twitter
KATY TONKIN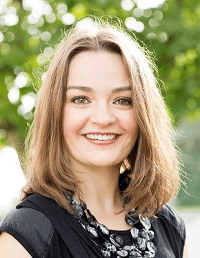 Katy Tonkin is one of the most influential ladies when it comes to digital marketing and paid advertising. She leads a team of 20 digital marketers.
Apart from that she serves clients in more than 50 countries and in 25 local languages. She has been mentioned as one of the 25 most influential women in PPC or paid advertising. She shares her expertise on some of the most reputed international advertising and PPC conferences.
She is also a speaker at HeroConf and the author of international bestseller "Once Upon a quality score:  A PPC bedtime story."
Follow her on: Website | Twitter
BRYAN KRAMER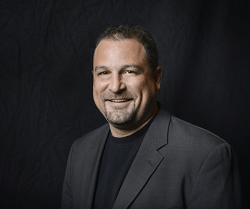 Bryan is quite famous for his International bestseller "There is no B2B or B2C: It's human to human" and its sequel "Shareology".
He is hailed as a thought leader in the new wave and movement known as social media marketing. He is also the CEO at Pure Matter.  He is a strong advocate of visual storytelling on social media.
Follow him on: Website | Twitter
KEVIN LEE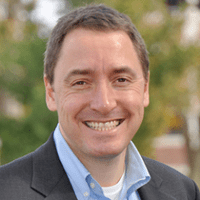 Kevin Lee is among the earliest online marketing experts and he's been in the field of online marketing since 1995.
He had been considered a search engine marketing expert since the early days of the internet.
He is the co-founder and CEO of didit.com and we-care.com. He is also a philanthropist and he has raised millions of dollars for cause marketing.
Follow him on: Didit| We-Care | Twitter
DARREN ROWSE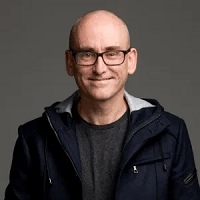 As a founder of ProBlogger, many digital marketing entrepreneurs are familiar with him.
Blogging as a full-time career has earned him the status of an authority in the field of digital marketing for he is considered one of the most trusted voices and expert.
He is an advocate of evergreen content. His blog is cited among the top 10 Internet marketing blogs.
Follow him on: Website | Twitter

Conclusion
With this, we come to an end of our list of top digital and social media marketing experts and influencers from around the world.
Hope you are able to choose your favorite influencers and receive their social posts in your Twitter and Facebook feed.
This list will also provide you the right and the best resources to refer to, to learn digital marketing on your own.