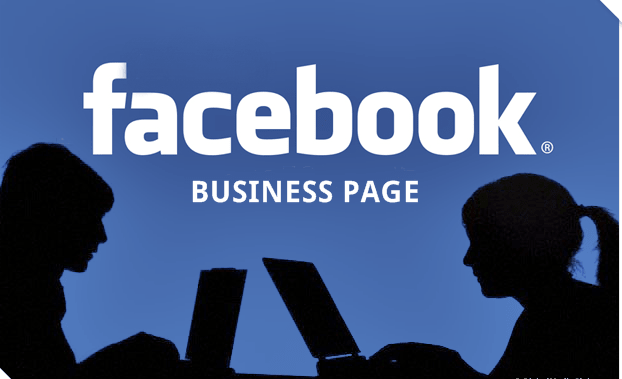 How to Build a Facebook Page for Business: A Guide for Beginners
Are you bringing your business online? And, looking for powerful internet marketing?
Then probably, you know the power of Facebook. Launched since 2004, it continues to rule over all other sources of social media platforms.
Although it has indulged in various scams and data leakage events, still there was no drop in users. So, now you can imagine the benefits of using Facebook for your business.
Right from a thirteen-year-old kid till a just-launched start-up, everyone is using Facebook and are well versed with the latest features and functionalities.
And, yes, you will be surprised to know that 160 million+ businesses are using Facebook to grow and develop their visibility. 
While 1 billion+ stories are posted to create awareness about their existence. So, let's give power to your business and shoot its growth to the next level. Begin today for an excellent and successful result.
But, are you confused, how to start a Facebook Business Page? 
How to create a page and keep it running? Wait, it isn't that challenging. 
You just need to follow these below-mentioned steps with a few surprising tricks and strategies to fuel your page with millions of visitors and users.
So, tighten your seat belts and get ready with this A to Z Facebook Guide with a simplified approach.
Step 1: The Creation of Facebook Business Page
How to create a Perfect Facebook Business Page? Click on the link first. Once done, you will get a few options –
       

Local Business or Place

       

Company, Organization or Institution

       

Brand or Product 
You can select any of them based on your objective and simultaneously, ensure that you describe them in the best and simple way. 
The second and third options are displayed to promote entertainment, art, and culture, any promotional event, or a list of products in the causal as well as commercial way. 
However, you won't find much difference with the page creation process if you choose any. They are generally over-lapping with one another. 
Let's start with the Local Business or Place and click on it. You will have to fill this basic information like Page Name, Page Category, Street Address, City/State etc. :
 It is very simple and clear. This stuff will help your visitors to find you easily. 
Once you enter the data, you can still edit it again. 
If you have filled this information, click on 'Get started' and you will land at the Facebook Business Page.
Step 2: Adding a profile picture to your Business Page
The settings of Facebook Business Page are the best way to introduce your product and services with a wide range of audiences. 
To begin with, you need to add a right and sophisticated image to the business page. Like,-
       

Add the logo of your business

       

Or A professional image of your company
Ensure that it is clear and good with pixels. 
A blurred and unclear picture distracts the visitors and portrays a feeling of unprofessional service. 
However, for a better fitting, you can upload a picture with 180 x 180 pixels so that nothing gets tarnish while zooming.
Wondering, how to adjust and re-size? Use Canva tool to pay attention to the finest quality and detailing of the profile picture 
       

Click on the above-mentioned link and choose the option of customized Dimension

       

Write the size of the image you want

       

Tap on the Design Button to get the image cropped

       

You can also upload a picture from 'my computer' to canva

       

Adjust, cut, trim or resize as per the requirement

       

If done, download and upload the same at Facebook Business Page
Step 3: Adding an impressive and value-added cover photo
You might be thinking about what the requirement is of adding a cover photo to the business page. Usually, it helps visitors in identifying your presence from the crowd with such an ever-lasting selection. That shows your responsiveness to the business image.
However, if you are running a bakery shop, create a cover page with full of products, cutleries, and other ingredients so that anyone can identify your professional and contact you quickly. 
The idea size of the dimension of the Facebook Cover photo is 828 x 315 px.and if you want to make it mobile-friendly, select 560 x 315 px.to to ensure convenience for users and view the text and picture of the logo conveniently.
Have you resized the image? So, are you ready? Then, tap on 'Add a cover' and upload your picture, adjust, drag, and fit appropriately. 
After that, click on 'Save' to confirm the upload. Now, pay attention to completing the description of your business.
Step 4: Use Call-to-Action to prompt your offerings
Not every time a customer will read and jump to buy the product. It requires a push with the words that make him tempted to visit and explore the collection. 
But, how to give a push?
Yes, a creative and strongly written Call-to-Action can sell your products more than you can. Therefore, click on 'add a button' and get varieties of CTA to allure the customers and turn them into regular purchasers.
Every button has few or more options where you need to select the one that goes perfectly with the type and nature of your business. For instance, 'Get in Touch' offers features for websites, email marketing, and message sending. 
While 'Book now' is available for taking the food orders or booking the event ticket. While you can use 'learn more' for promoting or educating the image or video with detailed information. Similarly, others have a differentiated purpose. Therefore, explore a bit and choose the most appropriate one.
Step 5: Writing the description of your company
Now when you have added a cover photo and uploaded the button for attracting the visitors, this time, you have to write a few words about your business and educate them. Few may find it tiring and boring. But, in a general sense, it is the most essential thing and also a considerable opportunity. This helps you in introducing your brand to vistas of audiences. Tips for writing this description:
So, first of all, consider it as the mirror to your business Page. Whenever anyone drives at your page, this information should be reflected. Therefore, mentioned –
       

The year of establishment

       

Services and Products

       

Your USP and objective of the company

       

Add tagline and slogan freely

       

Add website link and link of landing page

       

Keep everything short and simple

       

Use plain and easy to understand the language

       

Do not create any story. Be straight forward.
Ponder all these points while writing a description of the company. This will help you as a valuable asset to the firm. 
Start writing and click on the 'save' button to submit it. Your quality of information will stimulate the interest of the potential or new visitor. However, it is limited to 155 characters. Therefore, draft your message in the best and concise manner.
Step 6: Help people in finding you with customized username
From the above-given image, the next step is creating a username for your business page. 
How to make it recognized? Do you think your username will be easy to recall? The chances are less but if you create a username that is similar to your page link, then yes, you can be identified easily.
Ensure that it is easy to pronounce. It must be uncommon and unique so no user can resemble it with any other company. 
Try to avoid short forms and acronyms as much as possible. Otherwise, it will add publicity to other brand names as well and the recognition of your company will get lower down.
Thus, do not leave any chance of double-side publicity. Let the user pronounce your full name that adds valuable benefit while word-of-mouth marketing.
If you are planning for a global market, know well that it does not come under any cultural challenges. The username must be universally accepted to avoid slashes in the future.
Step 7: How to publish your first post?
When your Facebook Business page is ready, let's post the first content in the best possible way. Click on the 'create button' and choose posts or stories or ads as per your requirement. Insert images or videos with the link and then tap at 'post'. 
Congratulations! You have made the first post.
Continue the same and keep tracing your insights and movement of visitors to plan an ad campaign on that basis. Simultaneously, keep surfing and explore it to note down the growth and strategies used by your competitors.
This is how you can build your business on Facebook and increase engagement with various videos, pictures, and other fun-related activities. Moreover, when you post the details of the new product launch, you can take the help of the cover page.
Insert the picture showing discounts and arrival of a new product that keeps them waiting for the announcement.
 Step 8: Modifying security and privacy management
Whenever using any social media platform, it is advisable to make the necessary adjustments with the security and privacy management. This will protect your information and provide you the flexibility to show your content only to respective users.
Like, you can add shortcuts to your page for easy accessibility and promptness in using. Along with that, if you want to connect with your audiences through messenger, visit the settings and click on the message box. For more benefits, you must tag others on your post especially when you are collaborating with another page.
But for that, you must click on 'other tagging' to address individually. Various users tag the fitness pages into their posts to show that they have completed their challenge. Thus, this is the best form of promoting that brings neighboring visitors to your page to know more. 
 Step 9: Pinning the post to your business page
Wondering, what is pinning the post? This is the feature to keep every visitor informed about important information. Every time, when a new or existing user comes to your page, your pinned post will communicate about the offers or details which you do not want them to miss.
You will find this option in the uppermost part of the Business page. So, let's attract the users and hold them for a few more minutes to explore your pinned post so they communicate the same with others.
How to pin the post?
Firstly, publish a new post and then you will find three dots at the topmost corner. Click there and select the option 'pin to the top of page'. After that, you will get a blue thumbtack which represents that your post has been pinned. Once the offer lapses, you can follow the same process and unpinned it.
 Step 10: Liking the pages of other business in your industry
Also, with the same settings, if you want to connect with other pages in the same industry, click on the three dots and select 'Like as Your Page'. This is how you can like and simultaneously take advantage of the reputation of other brands. Tap on 'submit' to confirm your reaction.
Backlinks are the most advanced form of marketing your business. It gives credibility and transparency to your business page and adds value to your ranking in search engines.
So, at the end of every post, you can place the link and ensure that the other business follows the same process whenever choose to collaborate. Through this, your visitors will be directed to your page within few multiple attempts.
Grow your Facebook Business Page
Facebook is one of the most profitable platforms that understand the audience and help businesses in reaching and engaging by streamlining and strategically following this guide. Beyond creating and running, it contributes significantly to analyzing, measuring, and boosting the performance of your post to a wide range of customers with a gainful insight.
So, let develop networking and join a few groups and create one community that turns out to be a game-changer for your business impression.