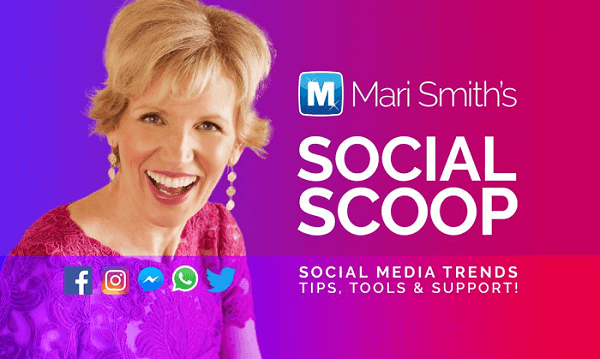 Mari Smith is a world-renowned social media influencer and is fondly referred to as the "Queen of Facebook".
Her public speaking prowess and expertise in social media marketing, particularly Facebook marketing have earned her a place in the annals of social media marketing gurus.
She has spoken all over the world to audiences of 25 to 25,000 people in her career.
Mari has quite a commanding stature, standing at 6 feet tall, and has a Scottish-Canadian-Californian accent, which she uses to pepper her humorous speeches to mesmerize her audience.
Mari Smith has an uncanny ability to break down even the most complex social media marketing concepts into small bits that people can easily understand.
When organizations hold social media marketing events, most of the time you will find Mari being asked to speak, and she has never failed to deliver.
Mari gives her audience practical tactics and strategies that they can quickly implement within their organizations and businesses.
Many people claim to have had an "Aha" moment, after listening to one of her speeches.
Whenever she speaks, the audience takes with them a treasure trove of pages, filled with actionable insights that they can use to develop a powerful social media marketing strategy, especially on Facebook.
Unlike many speakers, Mari does not add fluff to her presentations. Everything she says is purposed to deliver profound value to the audience.
Gosh – well, that's certainly a very thorough trawling of everything there is about me online. haha!! I can see that you're realizing your goal of taking your company "to a greater height by uploading 10,000+ Biographies to leave no stones unturned." 🤪👍🏻

— Mari Smith (@MariSmith) July 20, 2022
She is personally committed to ensuring that everyone who listens to her leaves with a better understanding of social media marketing and feels a lot better about him/herself, more confident, and more empowered.
Mari is so great at her work, that Forbes Magazine described her as, and I quote, "The Preeminent Facebook expert. Even Facebook asks her for help."
IBM also honored her as among the seven women who are shaping digital marketing.
Mari Smith is a powerhouse when it comes to appearing in public. On television, she may or may not use a teleprompter and she still manages to wow her audience.
Whether she is speaking on a live stream on Facebook, YouTube, Instagram, or any other social media platform, she always delivers a powerful message.
You will find her giving speeches on Zoom, BrightTALK, StreamYard, and BlueJeans among many others.
Mari is adept at getting people to listen to her message, and her message is always filled with actionable advice.
In this article, you will get to learn how Mari Smith became such a powerhouse in digital marketing, leading to her being crowned the "Queen of Facebook".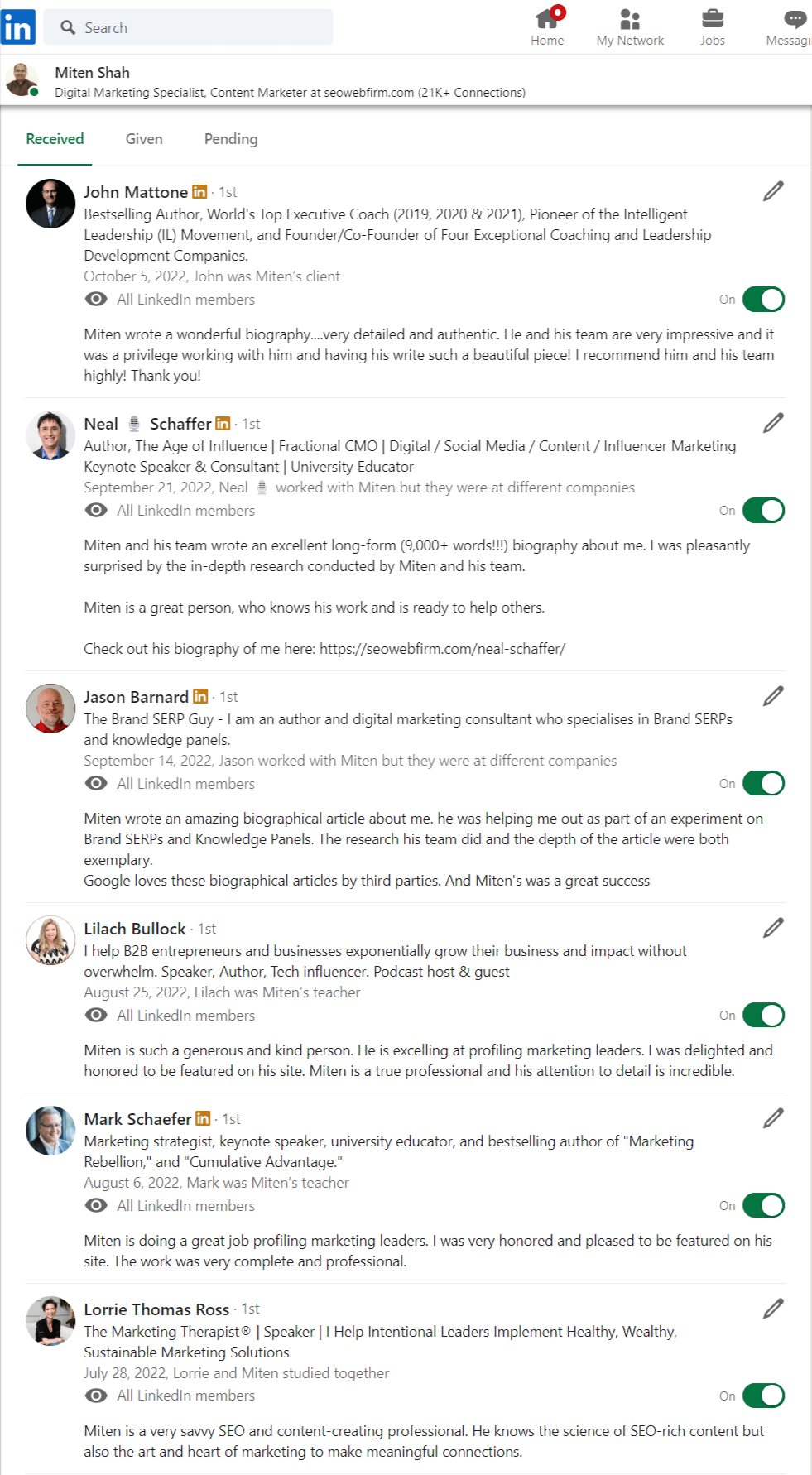 Facebook 2022: What Marketers Need To Know – Mari Smith Webinar
A Quick Glance at the Life and Times of Mari Smith
Mari Smith was born in Ontario, Canada, and is of Scottish-Canadian Descent.
Mari spent her childhood living in a tiny rural Quaker community in British Columbia, Canada. Later on, she moved to Scotland and spent 20 years there studying and honing her skills,
In 1999, she moved to San Diego California.
In the Year 2015, Mari was headhunted by Facebook to become a partner as the leading Facebook Marketing and Small Business, expert.
In this position, she developed and taught at "Boost Your Business", a series of live training events all over the United States.
IBM also included Mari in their list of top 7 women, who were changing the face of digital marketing. The other women included:
According to IBM, these women were challenging, shaping, and defining the digital marketing space. They were bringing in "fresh insights" into how marketers should proceed in the face of fluid priorities and technology.
According to Fast Company, Mari is a "Veritable engine of personal branding, a relationship whiz and the Pied Piper of the Online World."
Forbes Magazine also had some glowing words to describe Mari. They named her one of the "Top Ten Social Media Power Influencers" for many years in a row. They said that she is the preeminent Facebook expert and even Facebook asks her for help.
Dun & Bradstreet Credibility also named her as one of the "Top Ten Most Influential Small Business People on Twitter."
Mari has a glowing background that ran for two decades in the fields of offline, online, and relationship marketing, as well as Internet technology.
Since the year 2007, Mari has been a passionate social media leader and has traveled all over the world, and the United States, giving in-depth training and engaging social media keynote speeches to corporations and entrepreneurs.
Various prestigious leaders from all walks of life have shared the same podium with Mari and given amazing talks. Some of these leaders include:
The Dalai Lama
Paula Abdul
Eckhart Tolle
And many more.
Mari, through her training exploits, teaches brands and businesses how to effectively monetize their social media marketing campaigns. She also trains them on the measurable Key Performance Indicators (KPIs) for integrating social media marketing strategies.
All her clients can attest to the fact that once they implement her methods, they have had a great improvement in their traffic, subscriber numbers, lead generation, conversion rates, affiliate numbers, client numbers, targeted media attention, and alliances.
Mari Smith, together with her team, has been a mentor to many individual social media practitioners and corporate social media departments. They have also helped thousands of marketers and business owners from all over the globe, who took part in Mari's amazing social media webinars over the years.
Mari Smith also has a blog, Mari Smith.com, which has a massive loyal following on Twitter, Instagram, LinkedIn, and Facebook.
She is regarded as one of the leading thought leaders and resources in the marketing world.
She makes regular appearances in local and international media and is featured in leading publications such as The Wall Street Journal, The New York Times, Forbes Magazine, Success Magazine, Fortune Magazine, Inc Magazine, and Chicago Tribune.
The Career Path of Mari Smith
I bet you are asking yourself just how Mari Smith came to be such a powerful person in the world of social media marketing. To understand this a little bit more, let us take a look at how she progressed through her career to where she is at this moment.
Mari Smith International Inc – Founder and Owner
Mari Smith started her own company, Mari Smith International Inc, in the year 2002.
She started the company to help individuals, brands, and businesses in using social media platforms to bolster their brands, generate sales, increase sales leads, build relationships, and most critical, make the world a better place.
In her company, she has helped millions of businesses and people, either directly or indirectly in achieving their social media marketing goals through live events, online training sessions, and content marketing.
So how does she manage to achieve these elusive goals?
She begins by performing a social media audit of your pages, whether it is on-site or through live training. She also adds more value by holding fantastic and useful webinars, keynote corporate speaking assignments, trade shows, and conventions.
She is very passionate about inspiring other people to use social media networks to boost their business, branding, and marketing endeavors.
She has worked with several large organizations such as the National Association of Music Merchants (NAMM), and the AAA, all the way to solo business owners and entrepreneurs, whom she mentors through group coaching sessions.
Mari prides herself on being a person who brings positive energy, purpose, and passion to social media marketing. She helps people find strategies, tactics, and platforms that will be the best, based on their individual niches, and their target online audience.
As you will see later in this article, Mari is also a powerful and highly acclaimed writer, having published books that have made it to Bestselling Lists.
Mari is available for hire for any events that you may have regarding social media marketing. She is also a great asset if you want to add more oomph to your YouTube videos, by interviewing her on your channel.
You can get more information on how to work with Mari on her site, Mari Smith International Inc.
Social Media Consultant, Speaker, and Trainer
In the year 2007, Mari decided to take a step into the social media marketing world, outside her own company, and she has never taken a step out of it ever since.
She started by working with business owners, and independent professionals to make sure that they maximized their presence and activities on Twitter and Facebook. This allows them to get quantifiable results and increased profits.
She specialized in crafting an overarching social media networking strategy for businesses and empowering them to employ marketing campaigns that had little or no cost at all.
Social Media Examiner – Founding Contributor, Social Media Trainer, Guest Blogger, and TV Host
Mari worked has worked with Social Media Examiner, from December 2008 till today.
Social Media Examiner is one of the biggest business blogs in the world, accumulating over 1.2 million readers every month and over 433,000 daily email subscribers.
The blog is recognized by AdAge and Technorati as one of the top five blogs in the marketing, business, and small business categories, all over the world.
Social Media Examiner is a leading provider of detailed and original "How-To" blog posts, and reviews that help their followers to navigate through the ever-fluid Social Media jungle.
So, what makes this blog stand out from the rest?
Well, their editorial department partners with the "Who-is-who" of the best social media consultants, authors, and bloggers from all over the world, in creating every piece of content that is published on the site.
The original content published on the blog comes from experts in publications such as The New York Times Bestselling Authors, Major Brand Social Media Executives, and Social Media Consultants with global recognition.
Social Media Examiner has a roster of unmatched and exceptional publishing standards, which consistently makes the site one of the most shared and highly respected publications on the Internet today.
This alignment to these high publishing standards is one of the primary reasons why the blog has grown so quickly, and become one of the most respected and credible blogs in the industry and the world at large.
Mari began as a strategic marketing partner and content creator for the blog from the moment she signed up. She says that she has been honored to work closely with the founder, Mike Stelzner.
Mari crafts highly relevant Facebook marketing blogs on the site, in a tutorial manner, and they have become the most popular and highly shared posts on the Internet.
Apart from writing blog posts for Social Media Examiner, she also provides in-person and online training sessions for 1.2 million monthly visitors and 433,000 email subscribers.
She also played a crucial role in launching Social Media Examiner TV, creating the outlines of the shows, and hosting every episode online. Social Media Examiner TV is the YouTube channel for the organization.
Facebook Small Business Training – National Tour Presenter for Facebook's "Boost Your Business" Events 2015
Between April 2014 and November 2016, Facebook developed a number of live educational events all over the globe which were dubbed, "Boost Your Business". The events were comprised of half-day and 2-hour pop-up sessions.
Facebook already had more than 60 million Small Business Pages hosted on its platform, and the events were targeted at helping business owners achieve greater growth and success from their pages.
In 2015, Facebook hired Mari to lead the United States tour, which was made up of four, half-day events. She was able to use her personal expertise in Facebook marketing techniques, and Small and Medium-Sized Business acumen at every event.
She was the emcee at all the events, which were moderated by a panel of four local business people, who had achieved great success by using Instagram and Facebook advertising campaigns.
She provided a one-on-one consultation for between 50 and 100 audience members at each session, giving answers to their most pertinent questions about small business growth and marketing on Facebook.
The sessions at these events proved to be successful and the attendees gave positive feedback; Facebook too, joined in to lay accolades on her work.
The 2015 "Boost Your Business" half-day sessions occurred between June to October of that year.
There were main Facebook Tours, which were held in four cities, namely Minneapolis MN, Boston MA, Nashville TN, and San Diego CA.
What did the attendees learn?
They learned how to optimize Facebook tools and products for the best business promotion practices. During the events, the then head of Facebook's SMB North America Department, Jonathan Czaja, gave a powerful keynote speech full of fruitful information to the attendees.
Jonathan has since left Facebook and is now the Chief Operations Officer at Skupos Inc.
The event in Boston featured a great success story, by the owner of "Little Passports", Amy Norman.
Visa, Zenefits, Shopify, and MailChimp were partners in hosting the event.
Commendable Social Media Marketing YouTube Videos by Mari Smith
Mari Smith is an excellent speaker and has a wide range of social media marketing videos on her YouTube Channel.
Here are some great videos that you can look at and learn more about how you can propel the success of your business using social media marketing.
20 Advanced Facebook Marketing SECRETS You've Never Heard Of with Mari Smith
In this video, Mari Smith is interviewed by social media (YouTube) influencer, Sean Cannell, and takes you through 20 of the top "Ninja" Facebook marketing secrets that you probably have never known.
Some of these tips include:
How to get more organic reach on your posts.
How to use video to get more people to engage with your content, at various points of your sales funnel.
How NOT to use video to try and sell to your prospects without cultivating a relationship with them in the first place.
Why you should use native video on your Facebook posts rather than posting YouTube links to get better responses.
How to create new posts with past videos from your YouTube library.
How to optimize your videos and live streams with powerful keywords, titles, and captions.
How to use watch parties to get more views and engagement on your videos.
How to cross-post your Instagram stories on your business Facebook page.
The best content mix for a successful Facebook marketing campaign (videos, photos, and link points).
And a lot more.
This is a short 18-minute video that will give you insights into Facebook marketing tactics; the "Ah-ha" moment.
Facebook 2022: What Marketers Need To Know
This is a webinar replay that takes you through a wide range of trending topics about marketing on Facebook, as well as Meta.
It is an in-depth guide on how you can increase your reach, results, and revenue on Facebook, without spending a single coin on Facebook ads.
Some of the topics covered in this video include:
Content formats that perform best on Facebook.
Facebook and Instagram plans for their reels, which includes how to monetize them.
Understanding the new professional mode for personal Facebook profiles.
Facebook group updates with regards to where they are today and what is coming in the near future.
An explanation of the metaverse and how it will impact businesses all over the world.
A guide to chatbots, and how to choose between a third-party chatbot and the native one on Facebook.
The metrics that you should give particular attention to on your Facebook page.
The best practices for using Facebook ads.
Why the cookie is crumbling, and the impact of iOS15 on Facebook, including the measures that you should take today in order to offset this effect.
The best way to keep updated on the latest happenings in social media marketing.
And a lot more.
All the content was crafted from questions posed to Mari by her community, so they are based on actual challenges that marketers are having today. This is why it should be a must-watch video for you.
Pinterest Academy for Business Users – New Free Online Training by Pinterest
In this video, Mari Smith talks about the free online training offered by Pinterest, on how you can use the platform to build your business.
Pinterest is a powerful marketing platform, but many people ignore the potential it has to offer.
This is true since most people think of Pinterest as a place to showcase pictures of products, and other personal stuff, somewhat similar to Instagram.
However, Pinterest has offered nine courses that will help you understand and master the craft of effective advertising and marketing on the platform.
Mari goes on to stress that Pinterest is particularly important to people who have an eCommerce store.
She says that 90% of people who use Pinterest get ideas on what to buy from the platform.
Pinterest for business does not necessarily replace Facebook or Instagram. Instead, it should be used in conjunction with these platforms.
How?
Well, watch the video and listen to what Mari Smith has to say about marketing on Pinterest, and how you can use it in conjunction with other social media marketing platforms to improve your social marketing campaigns.
In this video, she takes you practically through the main concepts covered by the course, and by the time you are finished watching it, you will be convinced that Pinterest is a tool that you cannot afford to ignore anymore.
How To Easily Create Reels and Other Short-Form Video on Desktop (For Facebook and Instagram)
Today, almost all social media platforms are embracing short-form videos. The pioneer platforms, such as Instagram, were soon overtaken by others like TikTok and YouTube Shorts.
However, it does not mean that short videos cannot play a huge marketing role on Instagram and Facebook.
Meta, the parent company of Facebook and Instagram, is now All-In on reels and other forms of short videos.
Mark Zuckerberg accepts that Reels is now the fastest-growing content on Facebook and Instagram, by far.
Now, if you are searching for easy and fast ways to create professional videos for Instagram and Facebook from a desktop, then this is a video that you have to watch.
It takes you through the steps you can use for a repurposed video that you already have, as well as stock videos that you can get online.
She adds a pun that you do not have to be a professional lip-syncer, dancer, or point to bubbles, to use the techniques she outlines in the video.
She also goes into how you can use the free online video editor, InVideo, to create these short videos for Facebook and Instagram.
InVideo also has a vibrant community of users, 30,000+ strong, and you can benefit from some of the insights that they share on the Facebook "Video Marketing and Creation Hub by InVideo" community page.
5 Super Simple Video Use Cases for Facebook Posts and Ads
In this video, Mari Smith points out that almost half of all mobile traffic all over the world is watching video on their devices.
This has necessitated marketers to create both long-form and short-form videos on a regular basis in order to publish them on all their social media platforms.
In the video, she goes through 5 simple templates that you can use to create these videos quickly, with ease, and get maximum results.
The five examples are:
Video collages – she showcases a beautiful pre-made template that is targeted at the real estate industry but can be customized to fit any industry. The template is ready, and all you have to do is replace video clips, images, and text to suit your purpose.
Video ads -This is a great template that shows you how to create a powerful 15-second story, that will grab the interest of your audience right from the get-go. Once again, you can replace the messaging assets with your own to create a wonderful video ad.
National days – although there are not many national holidays in a year, this is a great template for sending newsletter promos to people on your social media pages.
Webinar promo – for those who use webinars, you need a great promo to post on your social media posts so you can get maximum viewership and engagement. You want as many people to attend your webinar, and this template will do the trick.
Newsletter promo – this template is a great example of how you can create a living email newsletter, to send to your subscribers and also share on your social media pages.
These are the templates covered in this video, and they will prove useful to you, so check them out when you can.
There are various other videos to watch on her YouTube channel, which will be of great use to you if you want to succeed in social media marketing.
Amazing Books Authored and Co-Authored by Mari Smith
Mari Smith has written 3 books and contributed to several others. The books are primarily concerned with digital marketing, with a leaning towards social media marketing.
Here are some of them:
The New Relationship Marketing: How to Build a Large, Loyal, Profitable Network Using the Social Web (October 3rd, 2011)
The book is available on Kindle, Hardcover, and Paperback versions.
The book talks about "Relationship Marketing", where people tend to buy products and services from people whom they know and trust.
The book talks about how the popularity of online social networking has caused a paradigm shift in relationship marketing.
The book outlines the strategies that marketers and business people need to understand in order to master this new, albeit crucial skill set.
Mari Smith goes ahead to write a step-by-step strategy that allows you to build a large, loyal following composed of quality relationships that build leads, sales, publicity, and a lot more.
If you own a business and are under pressure to change the way you employ social media marketing, to understand better the new skills that you need in order to succeed in the social world, and want to improve your own relationship and leadership skills, through social and emotional intelligence, then this is a book you cannot afford to miss.
Some of the tangible points that the book touches on include:
How to be a powerful "center of influence" for your prospective and existing customers.
A layout of the unspoken rules of online etiquette, including the most common "turnoffs" that can drive potential partners and customers away.
A layout of the unique cultures of Twitter, Facebook, and other highly populated social media platforms.
A tactic on which aspects of social media marketing you should automate, and which ones you should delegate, in order to build a powerful persona on social media, and still maintain a personal touch with your followers.
If you are just starting out in social media marketing, with no social media presence at all, this is a book that will help you succeed within a short time frame.
This is an updated, bestselling Sybex guide on Facebook Marketing.
Facebook, is second to Google as the most-visited site on the planet.
Facebook comes with a treasure trove of social media marketing opportunities and a wide range of new tools.
This book, by Mari Smith, has been updated to include all of the latest tools that you can use to market your products or services on Facebook. These include Sponsored Stories, Deals, the Send button, and a lot more.
In the book, you will learn how to develop a strategy aimed at winning all the time, undertake and implement a Facebook marketing campaign, measure your results and come up with useful reports.
The book has a lot of Case Studies, hands-on tutorials, and step-by-step directions on tactics that you can use for an hour-a-day, and improve your marketing results on Facebook.
This updated book gives you plenty of useful information on the latest Facebook demographics, tools, and conventions. It also outlines what you need to pay attention to when you are planning your campaigns.
The book guides you in coming up with your initial Facebook presence, developing an over-arching marketing strategy, setting specific goals, defining your metrics, developing useful reports, and integrating your Facebook marketing strategy with other marketing activities.
Other features covered in the book are events, pay-per-click advertising, and applications that you can use to market products and services o Facebook.
This guide is a useful tool and gives you the latest information on how to develop, implement, measure, and uphold a powerful Facebook Marketing program.
Ready, Aim, Soar!: The Expert Insights System for Business Growth and Success in the 21st Century (October 18th, 2012)
The book is available in Paperback version.
Everybody can attest to having been inspired by someone in their life, and many also aim at inspiring others.
It does not matter whether you want to make a profound impact in your career, work as a volunteer for a church or charitable organization, or work hard to be the epitome of success through hard work; you will be aspiring to inspire others.
Think back and see if there is anyone who has inspired you to go beyond where you would otherwise have reached. Was it a personal friend, teacher, or colleague? Did you go through a period of stiff challenges to get to where you are today?
Everyone comes across that moment in their life, when they say, "Ahh Ha!"; a moment that truly transforms their lives.
Maybe you had lived a mundane, boring life, till the moment when you made a decision that completely transformed your life, or perhaps you read a book that allowed you to gather courage a take a drastic step to change your life; share something with the world and inspire others.
In this century, things are constantly changing. With technological advancements and the rise and fall of businesses, it is common to feel a little bit afraid and unsure, when you are venturing out on your own.
You may wonder how the world will perceive your circumstances. You wonder what would change if you changed your perspective from positive to negative.
Well, Ready, Aim, Soar! Is a book that brings you expert advice from people who want to share their experiences with you.
You will get inspired by seeing how they approached their challenges, the life-changing decisions they made, and how their lives turned out in the end.
The book has in-depth interviews into the career and life choices of these successful people.
They share the things that pushed them to make the changes that transformed their lives.
When you read through their recollections of the bumps they went through, then you will see that you are not the only one facing tough challenges in your personal or professional life.
This is a book that shows you that you truly have something unique to share with the world, and by doing so, you will uplift yourself too.
This is a book that you should definitely read.
Best of all, some of the proceeds from the sale of this book go towards Operation Y.E.S, an organization that gives hope to those who are homeless.
The Relationship Age (August 3rd, 2014)
The book is available in Kindle and Hardcover versions.
Maris Smith Co-authored the book together with JW Dicks and Nick Nanton.
Nick Nanton and JW Dicks are both attorneys at law and entrepreneurs by choice and have their own online celebrity branding company, The Celebrity Branding Agency.
This book is a wide collection of strategies employed by the top social media experts from around the world.
These strategies will prove useful in helping you navigate the world of social media, both offline and online.
Many people pay attention to new online tools, only when they discuss social media, but this is not the full story.
Yes, they are important, but they leave out a lot of crucial aspects.
The term "Social Media" encompasses any kind of media that crafts a discussion aimed at creating relationships.
It does not matter whether you are an established social media expert or a newbie, this book will give you insights and strategies that you can employ today, and grow your business through creating lasting and strong relationships.
Other Mentions in Notable Publications
Mari Smith is also listed as a contributing author in a host of other books, such as:
"Enchantment: The Art of Changing Hearts, Minds, and Actions" – Guy Kawasaki.
"201 Great Ideas for Your Small Business" – Jane Applegate.
"How To Sell When Nobody's Buying (And How to Sell Even More When They Are)" – Dave Lakhani.
"Success Secrets of Social Media Marketing Superstars" – in collaboration with Mitch Meyerson.
"Emerging Trends Every Online Entrepreneur Should Know" – Sheri McConnell.
Professionals and other People who Recommend Mari Smith
Mari Smith has touched and inspired a lot of people in her career. Here are some recommendations from a sampling of these people.
Michael Stelzner, fondly called Mike, is the founder and CEO of Social Media Examiner, and Social Media Marketing World.
He also hosts the Social Media Marketing and Crypto Business podcasts, as well as the Social Media Marketing Talk Show.
He is also a profound Christian.
Mike has had the opportunity of working with Mari Smith on several occasions, and she has spoken at a lot of Social Media Marketing events and conferences, hosted by Mike.
Mike says that Mari understands and knows Facebook for business, like no one else in the world.
She is a great practitioner of everything that she preaches and is one of the global leaders in everything about Facebook marketing.
Mike says that Mari is also an outstanding relationship marketing guru.
He says that no matter what size the business, anyone seeking an expert to take them safely through the social media marketing jungle should seek out the expert advice offered by Mari Smith.
Katrina is a talk show host, red carpet host, speaker, social media reporter, and celebrity interviewer who has high regard for Mari Smith.
She is one of the contributors to the book "The Relationship Age."
Katrina says that Mari Smith is a brilliant person with regard to social media marketing, and she mentions Facebook marketing in particular.
She says that she learned everything that she knows about marketing on Facebook from Mari Smith, and she still continues to follow her teaching, which always gives her more value.
All the products that she puts forth, and her speaking engagements are very easy to follow.
She says that she will continue learning from Mari Smith for a long time to come.
She goes on to say that Mari has a great personality which comes to the fore in all that she does. She is a funny and kind-hearted person, who goes the extra mile to build lasting relationships with everyone she encounters, which is an aspect that puts her above other entrepreneurs in the field.
Katrina says that anyone who wants to learn how to use social media marketing to grow their business should listen to Mari, and learn from her services and products.
Melonie Dodaro is also a #1 Bestselling author of "LinkedIn Unlocked: Unlock the Mystery of LinkedIn To Drive More Sales Through Social Selling."
She also refers to herself as a perpetual student of psychology, finance, crypto, marketing, and many others. She also loves to travel the world and experience many cultures.
Melonie happened to be a client of Mari Smith in October 2011, and she had a lot of praise for her.
She says that Mari Smith is among the kindest and most genuine people that she has ever known.
When Mari said that she was going to start the Relationship Marketing Institute, she knew that there was no other expert who would be able to teach people how to build relationships in marketing and succeed in social media marketing.
She acknowledges that Mari gained her fame from Facebook, and to this very day, Mari's name is synonymous with Facebook; this is particularly because of her unique relationship marketing skills.
Melonie feels blessed to have had the chance to be mentored personally by Mari, and she is proud to call her a friend, in addition to being her mentor.
Sherrie Rose is the founder of LegacyChief and works to help founder grow their crucial assets dramatically while lowering unwanted surprises, both personally and professionally.
She is also the author of "The Cocoon Conundrum: Breaking Out of Isolation into Liberation" with Yanik Silver, and "The Webinar Way: The Single, Most Effective Way to Promote Your Services, Drive Leads & Sell a Ton of Products", with Jim Kukral, and a special foreword by Mari Smith herself.
Sherrie has worked with Mari and professes that Mari is an excellent social networker and relationships are at the core of her campaigns. She says that Mari's programs on Twitter, Facebook, and other social media platforms have an ardent following who devour her advice ravenously.
On the circuit, she is highly acclaimed and sought after as a speaker, and has been invited to speak at events hosted by big-name companies in various industries.
Sherrie says that Mari is quite personable in her signature turquoise outfits, and adds that her accent gives spice to every interview she does.
She says Mari has a great nature and a love of life that everyone around her can feel.
She is great at building relationships both online and offline.
Michael peak is a Cinematographer, Producer, Editor, Copywriter, Copy Editor, and Video Specialist, who proclaims that Mari Smith helped him guide his career to success.
He was once a client of Mari Smith.
He says that he has known Mari for a long while, going back to when they both worked as coaches for SuccessTrac's Peak Potentials.
For many years, Peak has listened to advice from Mari on several crucial issues and has always got great results in return.
In October 2007, Peak was convinced by Mari to get on Facebook and really get serious with it. He took her advice, listened to all of her podcast classes, and other training sessions, and she also personally coached him.
After being a great follower of her training, he managed to get opportunities to speak at several venues, which he would never have gotten were it not for her.
The result of this training was that he was able to significantly sell more back of rooms products, which are a lifeline for any speaker.
Apart from the speaking opportunities, his video production business has prospered.
He now has large contracts for several high-end videos, which came along as a result of introductions from the friends that he made on his Facebook page.
In Conclusion
After reading this exceptional story about the life and times of Mari Smith, you must be inspired by the way she has risen to the top of her industry, through building relationships.
She is a wonderful and cheerful person naturally, and she has infused these characteristics into the way she works with people.
This is the reason why we talked about inspiring others and making them profoundly change their lives.
Mari Smith is the epitome of someone who fully understands what she does and knows how to share her expertise with other people in the world.
She is also great at helping businesses and individuals learn how to carry out their social media marketing campaigns for maximum results.
You too can use social media marketing to improve your business on all fronts, by simply following/ascribing to the methods that she teaches.
Perhaps you can read some of her articles or books, and also watch her insightful videos on Facebook marketing and other social media marketing practices, on her own channel or that of Social Media Examiner.