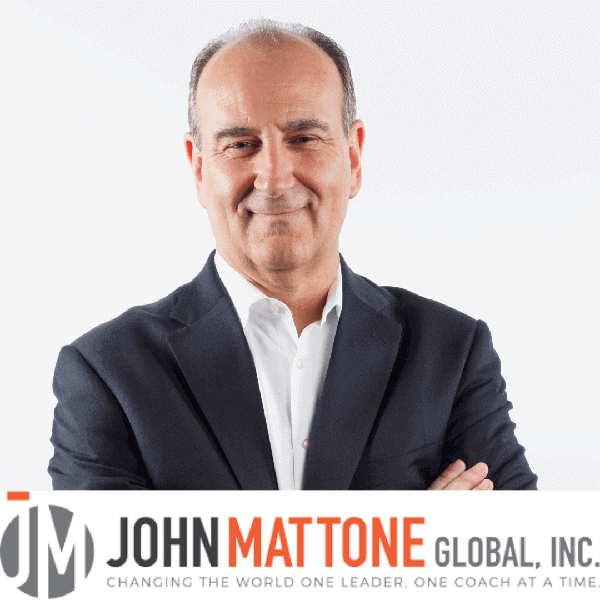 When it comes to leadership speakers, the name John Mattone is commonly known in the industry.
He is one of the top leadership speakers in the industry, and his executive coaching skills are second to none.
John has graced the podiums of several leadership coaching conventions, and he has always shown an uncanny insight into how people should go about becoming effective and efficient leaders in business.
John Mattone – Can Do, Will Do, Must Do!
Who is John Mattone in a Nutshell?
Apart from being a bestselling author, and a global top leadership/executive coach, John Mattone is the founder and co-founder of four extraordinary leadership and coaching development companies, which are:
John Mattone Global, Inc.
Intelligent Leadership Coaching International Franchise (ILCI)
Intelligent Leadership Executive Coaching Franchise (ILEC)
Intelligent Leadership Online Academy (ILOA).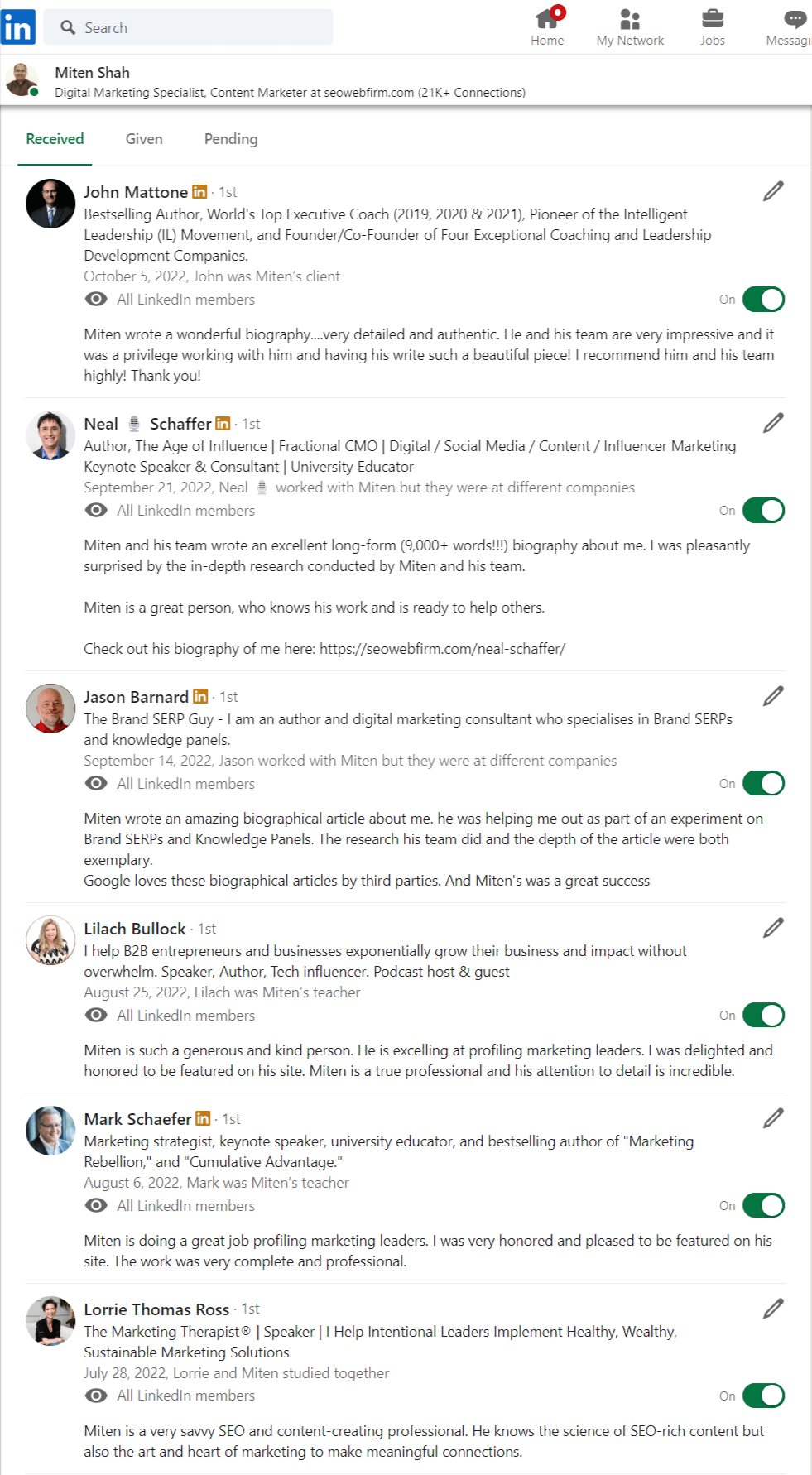 John and his companies were awarded 14 industry-leading registered IP trademarks by the United States Trademark and Patent Office (USTPO).
For three years in a row, from 2019 to 2021, GlobalGurus, a top research organization, and leadership awards company, awarded John Mattone with the prestigious "Worlds Number 1 Coaching Authority" recognition.
The only other person who has ever had a three-year run of being given this award was the legendary executive coach, Marshall Goldsmith. This gives you an idea of the kind of executive coach and speaker that John has become.
Before that particular 3-year reign at the top of this prestigious list, GlobalGurus had recognized John as one of the top three coaching authorities in the world, in 2017 and 2018, alongside two other top coaches, Marshall Goldsmith and Tony Robbins.
In 2017, John was also a finalist for the impressive Thinkers50 Leadership Award, which recognizes the world's top thinkers and leadership authorities.
Globally, john is respected as a uniquely qualified individual who can strengthen and ignite a leader's talents and inner self.
This helps the leader to recognize the four "life-changing" outcomes, that they can employ in their life and business – Altruism, Affiliation, Achievement, and Abundance, a concept that John calls "The 4 A's."
What are the 4 "A" s?
Generally speaking, the 4 "A" s are the basics of achieving prolonged greatness and crafting a lasting legacy.
It does not matter whether John is coaching an executive, or world leader, conducting a retreat, or giving a keynote speech at an event, he has earned a reputation for having an uncanny ability to unmask and realize greatness in leaders.
John Mattone – Onstage or Online Passion & Authority, and Unmatched Thought Leadership
Many people say that John's thought leadership coupled with on-stage his passion, authenticity, and energy, are "unmatched". These characteristics have earned him accolades from every end of the globe, from top government and corporate leaders at every level to the global top CEOs, and from start-up personalities to serial entrepreneurs.
You can learn the secrets to discovering and unleashing your leadership greatness and experience simply by watching and listening to the thought leadership, energy, passion, and authenticity that John displays when he is speaking on a podium at a conference event.
John has graced the stage at some of the leading leadership and business conclaves, including the Word of Business Ideas and the World Business Forum.
He has shared the platform with great names such as Steve Wozniak, Richard Branson, and Steve Forbes among many other great speakers of the world.
At times, John finds himself booked for two years in advance; that is how much his leadership speaking expertise is in demand. The events range from book signings, private dinners, tiered pricing events, access privileges, and a lot more.
Typically, these events attract thousands of people, who then get to share in the passion, power, and ideas of John Mattone.
Steve Jobs' coach shares tips for passionate leadership – John Mattone
John Mattone – #1 Executive Coaching Blog (2017) and World's Best Leadership Development Programs
In the year 2015, John Mattone's Intelligent Leadership Program was named among the top three "Top Advanced Leadership Development Programs that Change Lives", alongside John Maxwell's 5 Levels of Leadership, and Tony Robbin's Creating Lasting Change, Leadership programs.
In 2021, John Mattone, John Mattone Global, Inc., and Intelligent Leadership Online Academy, John's most-recent company, were recognized by the Industry ERA Magazine as the world's number 1 leadership development solution providers.
Adding to all that, John is globally considered to be one of the world's leading authorities on corporate culture and corporate transformation.
He is a trusted and authoritative advisor and coach on how to create and sustain a leadership and talent philosophy that leads to superior operating results, in small to medium size entrepreneurial ventures, as well as large global businesses.
Since the year 2017, John's executive coaching blog had been ranked by Feedspot as the top executive business coaching and coaching blog in the world.
John Mattone – Blueprint for Igniting Leadership Development
John came up with an exceptional, game-changing, and powerful Intelligent Leadership (IL) Executive Coaching process and philosophy.
Since the year 2012, John has coached this exclusive procedure to more than 50 of the top global CEOs, professional athletes, and top government leaders to help them become more effective, stronger, and vivacious people and leaders.
John and his umbrella company, John Mattone Global, Inc., were awarded 10 patented registered trademarks by the United States Patent and Trademark Organization. These are:
John Mattone®,
Intelligent Leadership®, Intelligent Leadership Certified Executive Coaching®
5 Cultures of Culture Assessment (5CCA) ®
John Mattone Intelligent Leadership Certified Executive Coach®
Mattone Leadership Enneagram Inventory®
Intelligent Leadership Coaching International: Pioneered by John Mattone®
Strategic-Tactical Leadership Index-360, LeaderWatch®
Intelligent Leadership Coaching Marketing Success System™
John Mattone – Crafting Breakthrough Programs, Leadership Development Assessments, and Coach Development Initiatives
John is the architect of John Mattone University (JMU), which offers the exceptional and revolutionary Intelligent Leadership Executive Coaching Blueprint for Success mentioned above. The university was accredited by the International Coaching Federation.
John Mattone has personally coached more than 450 global executives drawn from 52 countries in this exceptional IL process, philosophy, and tools.
JMU also offers the C-Level Aspire Elite Mastermind, the 2.5 Day Intelligent Leadership retreat, the Intelligent Leaders 4-day Mastermind Immersion, and also a series of award-winning online leadership development initiatives, which include the 50 Laws of Intelligent Leadership Online Academy.
John Mattone – The Philanthropist
After relaunching his business way back in 2010, after working in the corporate world for 15 years, John started a mission to help current and future leaders, and other organizations to break through and become the best that they could be.
One of the most profound testimonies of John's central purpose, and the actualization of his dream, are the myriad philanthropic initiatives that he has started.
These include the creation of an endowed scholarship fund named after him, at the University of Florida, where John graduated with a First-Class Master of Science degree in Industrial/Organizational Psychology.
The John Mattone Leadership & Coaching Scholarship is awarded annually to a deserving student pursuing a Master's Degree or Ph.D., who exhibits great potential and promise in the field of leadership and coaching.
John Mattone – Focusing on Culture and Values
John Mattone – Global Recognitions
John Mattone has been recognized continually by Thikers50, GlobalGurus, CNN, Forbes, Warren Bennis' Leadership Excellence Magazine, HR.com, LeadersExcellence, and many more, as one of the best executive speakers and coaches globally.
John also serves on the Florida Atlantic University's MBA Faculty, where he lectures on his hugely popular Global Leadership Assessment & Development course (GLAD).
Since the year 2011, more than 500 EMBA students have been personally taught by John as part of his 3-credit course.
John also serves at the ZfU International Business School in Zurich and is a Distinguished Senior Fellow at the Hult International Business school, one of the leading global business schools.
Leadership skills from Steve Job's coach | John Mattone
John Mattone – On Mentoring the Who-is-Who in Global Leadership Circles
There are many powerful entrepreneurs, industrialists, and global leaders who have been coached by John over time. Some of these are:
The late Steve Jobs, founder of Apple
Roger Enrico, the legendary CEO of PepsiCo
Bill Logue – CEO of FedEx Freight, FedEx
Daniel Reed – Chairman and CEO of UnitedLex
Armando Uriegas – President of Nielsen LATAM
Yasir Al-Rumayyan – Managing Director of the Saudi Arabia Public Investment Fund and Chairman of Saudi Aramco
Faisal bin Fadel Al-Ibrahim – Minister of Economy and Planning in Saudi Arabia
Others include global CEOs of companies within emerging revolutionary industries such as Renewable Energy, Crypto, and Space exploration, among many others.
John has also mentored top government officials from countries such as the United States, UAE, Saudi Arabia, Monaco, and Greece.
We should also mention that a number of professional athletes have also been mentored by John.
A brief Look at John Mattone's Educational Background
Babson College
John Enrolled at Babson College in 1974, to pursue a Bachelor of Science degree, in Management and Operational Behavior.
He graduated with honors in 1978.
University of Oxford
John Mattone enrolled at the University of Oxford in 1977 to study a business course. He left the institution after one year in 1978.
University of Central Florida
John Mattone enrolled for a Master of Science Degree in Industrial/Organizational Psychology at the University of Central Florida in 1978.
He graduated from the University with Fist-Class Honors, with a GPA of 4.0.
In 2018, he was given the Distinguished Alumni Award, College of Science, Department of Psychology
In 2018, he also established the John Mattone Graduate Scholarship Fund for Executive Coaching and Leadership for Industrial/Psychology Graduate Students.
Old Dominion University
John Mattone enrolled for a Ph.D. degree in Industrial/Organizational Psychology in 1980.
He graduated from the University in 1981. He is a teaching fellow at the institution.
A Chronographic Look at John Mattone's Career Path
John Mattone has always had a high-profile career. Let us take a look at how he started and how he got to where he is today.
Human Resources International. (Jun 1987 – Aug 1997)
Back in 1987, John founded a company called Human Resources International and served as the President.
The company specialized in designing and implementing strategic human resources programs, such as hiring systems, HR planning, competency models, assessment centers, retention services, change management, and leadership development.
While at the company, John did a number of things:
Delivered more than 1000 speeches to leading associations and corporations all over the world.
Authored a couple of books, "Success Yourself" and "Positive Performance", and came up with several award-winning audios, and/or video-based programs, on empowerment, change, and leadership.
The HR consulting employees engaged with top organizations such as the Canadian Broadcasting Corporation, BIC, Nestle, and Florida Power & Light, among many others. They designed and implemented change programs targeted at optimizing investment in human capital
He also personally coached a number of leaders from all over the world.
Thomson/AlignMark (Jun 1997 – Jun 2000)
John Mattone was the Reginal Vice President, Northern U.S. & Canada for Thomson/AlignMark during this period.
He was tasked with leading AlignMark's business development practice and human resources consulting in the Northern United States, and Canada.
He was responsible for hiring, coaching, and managing the consultative account executive team, and full-time or contract consultative employees to provide Fortune 1000 companies with tech-based cost-effective, efficient solutions across the cycle of employment.
They also dealt with Sourcing and Selection, assessment and certification, Coaching and Retention Services, and Performance Management.
During his time in this position, he attained certain millstones, and these are:
In 1998 and 1999, one of the five profit centers, Northern US and Canada accounted for 50% of the revenue generated by AlignMark.
In 1998 and 1999, he hired, coached, and managed the "Rookie of the Year" business development managers at the company.
In 1998 and 1999, he was responsible for hiring and mentoring the highest-producing business development managers at the company.
In 1998 he was selected as the "Executive of the Year", at AlignMark.
DBM (Jun 2000 to Nov 2004)
In Jun 2000, John joined DBM, a $400 million global provider of human capital products and services, as a Senior Sales Executive for the Northeast region.
He had a wide range of responsibilities, which included strategic market planning, P&L accountability, sales forecasting, business development, pricing, marketing, coaching, and the development of a highly professional team of sales and marketing execs and support staff members.
AlignMark (2005 to Apr 2010)
John was once more at AlignMark, as the Vice President for Sales and Marketing.
He was tasked with leading the worldwide marketing and sales strategic direction of this renowned industrial psychology consulting company.
He was also tasked with revenue and P&L accounting associated with AlignMark's products – sourcing screening, and selection systems; benchmarking and assessment; training and development systems; and performance management.
Other tasks included overseeing their professional consulting services.
Executive Development Associates (Jun 2011 to Dec 2011)
John Mattone served as the President of Executive Development Associates, a worldwide leader in crafting custom-designed executive development strategies, programs, and systems to help organizations build the capabilities required to meet their strategic goals.
EDA was the first company in the world to implement the use of executive development to help companies successfully tackle their marketplace challenges, and improve the implementation of their business strategy.
With the proven knowledge to achieve results, the consultants at Eda can craft and employ measurable improvements in both the business outcomes and individual executive performance.
The core services offered by EDA included high potential development programs, customer executive development programs, executive coaching, critical thinking, and action learning workshops.
EDA is able to develop the executive expertise needed to propel strategy execution and launch your company to a higher level of success and performance.
EDA is there to make sure that clients achieve extraordinary results through extraordinary talent.
John Mattone 2020 Highlight Reel
Intelligent leadership Executive Franchise – ILEC (Dec 2019 to Present Day)
In Dec 2019, John Mattone co-founded Intelligent Leadership Executive Coaching Franchise, for growing leaders, building cultures, and driving results.
The company was officially launched in April 2020.
Since 2010, the intelligent leadership team had used John's blueprint to mentor more than 1000, global CEOs, and other leaders, including Steve Jobs, athletes, and top government officials, helping them to become more effective, stronger, vibrant leaders and people.
Backed by more than 36 years of coaching and franchising success, the ILEC model had proven itself to be a great system for nurturing leaders, building cultures, and accelerating results. The ILEC franchise is a global leader dedicated to these three goals.
The ILEC exclusive mentoring methodology offers a proven philosophy, tools, and systems to empower current and future leaders to unlock and unleash their full potential.
Clients going through the ILEC system benefit from having a high ROI, which delivers true results.
ILEC wrote the global bestselling books on Intelligent Leadership: "What You Need to Know to Unlock Your Full Potential (2013)" and "The Intelligent Leader: Unlocking the 7 Secrets to Leading Others and Leaving Your Legacy (2019)."
Apart from bringing a powerful senior executive experience to their client companies, ILEC Franchise owners have earned the respected International Coach Federation (ICF) approved and accredited Master Intelligent Leadership Executive Coach Certification.
Intelligent Leadership Movement – IL (May 2022 to Present Day)
In May 2002, John Mattone founded the Intelligent Leadership Movement 9IL), with the mission statement, "Changing the World One Leader, One Organization at a Time."
The program is a transformative, results-oriented leadership process and philosophy that lights, cultivates, and polishes an individual's mind, heart, and soul in support of crafting an exceptional cultural and leadership capability in an organization.
The IL movement was started in 2010.
Ever since the year 2010, John's IL coaching tools, processes, and philosophy have changed the lives of almost one million people and impacted the accomplishment of thousands of organizations from all ends of the globe. They are counting more than 53 countries to date.
The Canada and US-based franchise, Intelligent Leadership Executive Coaching (ILEC), and the international caching firm, Intelligent leadership Coaching International (ILCI) allow John Mattone and John Mattone Global to offer IL solutions to companies and coaches in the world.
They are pretty proud to count these as critical members serving to grow the IL Global Partner network.
It is via this network of experienced people and coaches that the IL movement will be able to achieve its mission statement, mentioned above.
John Mattone Global, Inc. (Dec 2011 to Present Day)
John Mattone is chairman and co-founder of John Mattone Global, Inc.
The company conducts several events, such as speaking, retreats, coaching, workshops, franchisee development programs, culture projects, coach certification programs, intellectual property, and brand offerings.
The company is committed to helping current and future leaders, and organizations to become their best.
The company strives to touch the minds, hearts, and souls of everyone in life and work, through authentic and selfless actions and thinking.
It is in this foundation that the company embraces, lives, teaches, and becomes a role model of the Intelligent leadership (IL) Code:
Think Differently and Think Big
The Vulnerability Decision
Constantly Leverage Gifts and Address Gaps
Courageously Execute with Pride, Passions, and Precision
Be Vigilant
Course Correcting
Privileged Mindset
What the company does:
John Mattone Global, Inc., is a family of external and internal loyal brand ambassadors, who offer the strategus marketing process:
Branding
Direct Marketing
Media Relations
Social media
Business relationships
These brand ambassadors support the growth of the John Mattone brand which is recognized as the #1 authority on Intelligent Leadership, and the #1 authority on coaching.
They also promote the John Mattone Intelligence Leadership brand, which includes the executive coaching certifications services:
The US and Canada-based Franchise
EMEA
APAC
South American IL Coaching Licensing Opportunity
IL Online Academy
Some Exceptional Books Written By John Mattone
John Mattone, like many other leadership development experts, has written 10 books on this topic.
Let us take a sampling of a few of his books, and see what they talk about.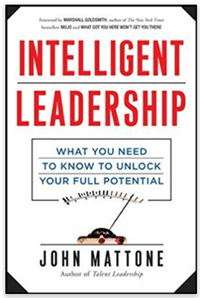 This book is available in Hardcover, Paperback, and Audio CD versions
Effective leadership is not privy to those who have the heaviest foot, the loudest voice, or the most degrees.
At one time or another people will see through the mirrors and fog, and yearn for leaders who are strong in tangible, measurable competencies, and also the intangible and invaluable inner moral compass that drives their decisions.
Leadership author and coach, John Mattone has a huge wealth of experience after working with high-achieving people who have faced the enormous challenges that come with attaining and sustaining breakthrough operations as a leader in today's business space.
Economic changes, Globalization, tougher governance, and more stringent regulation make the realization of shareholder value extremely difficult.
Mattone recognizes the huge need for having a roadmap to developing and mastering the executive maturity that is necessary for today's leaders to thrive.
This book helps the reader to calibrate his or her abilities, so as to simultaneously focus on the strengths, and equally crucial, address their weaknesses.
The aim is to improve crucial tactical competencies, such as talent and team leadership, critical and strategic thinking, decision making, and communication, and then mold them with the often ignored or under-utilized traits.
These traits are character, values, and beliefs, which are necessary to achieve their full leadership potential.
Complete with authoritative research, enlightening examples of both good and bad leadership, best practices, and practical assessment, this indispensable book opens up your eyes to the knowledge, passion, and skills required to become the type of leader that the world needs today.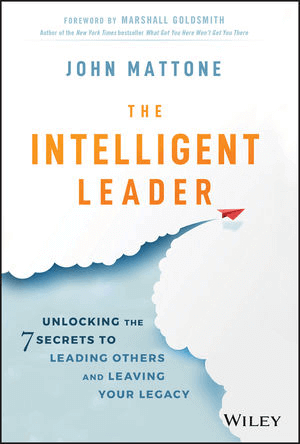 This book is available in Kindle, Hardcover, and Audio CD formats
In today's business environment, people find themselves in a conundrum.
Although there are very many books, speakers, blogs, and seminars on the topic of leadership, there are still very few truly great leaders.
Companies are having a challenge finding and nurturing the next generation to take care of the demand of leading others in the bitterly competitive environment, and lightning-fast pace of change that is seen in this era.
John Mattone has found an answer to this paradox, through a unique approach that goes right to the core of what holds back leaders and aspiring leaders from attaining greatness.
This is what made him the world's top executive coach and led to him coaching some of the greatest Fortune 500 CEOs like the late Steve Jobs (Apple), and the late Roger Enrico (PepsiCo).
Thankfully, John Mattone has decided to bring out the secrets, which he usually shard in the confines of executive suites and boardrooms.
If you want to learn about these secrets, then you should get a copy of this book.
It all begins from the inside out
"John understands that truly great leadership always starts on the inside. More than that, John is a master of helping people discover and cultivate their innate leadership potential through advice that is both practical and profound. His new book beautifully illuminates the heart of great leadership through seven secrets that can have the biggest and brightest impact on the world." 
–Deepak Chopra, Author, You Are the Universe
Although many approaches to developing leadership focus on the sexy skills of strategic thinking, creativity, and decision-making, John focuses on the hard-to-reach, softer area that lies below the surface.
This is what he calls his "inner core".
It has helped him realize that the strength of these deeper dimensions of yourself, is what brings about the "outer" capabilities that many people are after.
In this book, John Mattone lays out how you can connect with and nurture your inner core, through what he calls the "7 dimensions of intelligent leadership":
Thinking Differently, Thinking Big
The Vulnerability Decision
Having a Mindset of Entitlement versus a Mindset of Duty
Leveraging Your Gifts and Addressing Your Gaps
Having the Courage to Execute with Pride, Passion, and Precision
Staying Present and Being Vigilant
Course Correction
In the book, each dimension is explained in a dedicated chapter, and there are tons of real-world examples, assessments, and tools that show you how to embrace and nurture them.
The book is available in Kindle, Paperback, and Hardcover versions
The Executive Coach Handbook serves up practical wisdom, and hard-won lessons from the leading executive coach in the world, John Mattone.
The book offers a blend of both practical and philosophical advice and explores the various aspects of the coaching process; from how you pitch your capabilities as a coach and deal with the typical coaching issues, to the nuts and bolts of unlocking the leadership potential lying in your clients.
The book is targeted at experienced and novice coaches; it will educate, empower and inspire you to be better as a coach.
The book can also be used by managers and other leaders who are aiming to be better coaches as part of their duties.
This is a great book for you if you want to have a lucrative career as an executive coach, john Mattone gives out advice based on his experiences.
Here are some quotes from people who have read this book.
"John Mattone has helped some of the world's most influential leaders unlock their own potential. And he can do the same for you if you let him."
—Marshall Goldsmith, NY Times Bestselling Author of The Earned Life and Triggers
"If you want to become an executive coach and build a successful practice, you owe it to yourself to learn from John Mattone's wisdom. The Executive Coach's Handbook will help you at every step along the way, from landing clients to navigating coaching challenges to becoming a master at what you do."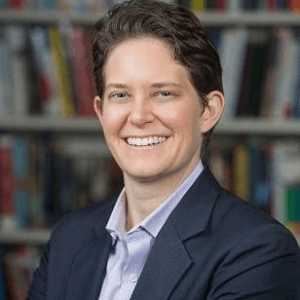 —Dorie Clark, Wall Street Journal bestselling author of The Long Game and executive education faculty, Duke University Fuqua School of Business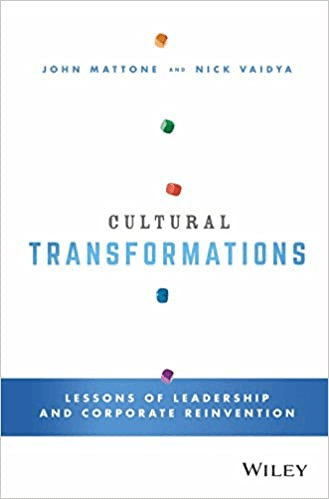 The book is available in hardcover and paperback versions.
This is said to be the best roadmap for Leadership and Cultural Transformation.
Today's top CEOs are facing two major challenges in today's rapidly changing business world:
Solving the leadership gap
Creating a sustainable corporate structure.
John Mattone, and Magazine Editor, Nick Vaidya, serve up the keys to leadership development and cultural transformation, through a series of interviews with 14 of the top CEOs in the world.
For a long time, people have thought about culture as a soft resource in the corporate equation.
However, as time goes by, business leaders are starting to accept that there is a necessity for culture when it comes to crafting and sustaining long-term change and growth.
What is key to creating a powerful business culture" Leadership is the answer!
The best cultures start with the CEOs, who then set the tone for the rest of the company to follow, guiding others through the challenging process of corporate transformation.
This book gives you unfiltered access to some of the world's business leaders.
These interviews, or "fireside chats" brings you the deep experiences that these CEOs go through. They also highlight the most important aspects of their leadership style, which have led to the success of the companies they steer.
The CEOs covered in this book include:
Kathy Mazzarella, Chairman, President, and CEO of Graybar
Kris Canekeratne, Chairman and CEO of Virtusa
Eddie Machaalani, Executive Chairman of Bigcommerce
Harib Al Kitani, CEO of Oman LNG
Hap Klopp, Founder, The North Face
Russ Klein, CEO of The American Marketing Association
Rohit Mehrotra, Founder, and CEO of CPSG Partners
Irv Rothman, CEO of HPE Financial
Juan Carlos Archila Cabal, CEO of Claro (Colombia)
Nabil Al Alawi, CEO of Almansoori Specialized Engineering (UAB)
Cathy Benko, Vice Chairman and Managing Principle, Deloitte Consulting, LLP
Deva Bharathi, CEO of Fluid Systems Corporation
NV "Tiger" Tyagarajan, CEO of Genpact
Anthony Wedo, Former CEO of Ovation Brands
You will also get access to a number of precious leadership tools such as:
Know how leading CEOs came to realize they had leadership potential
Find out the key characteristics that increase the effectiveness of a leader
Find out about your leadership strengths and development needs
How to handle the most challenging obstacles to cultural transformation
Address outdated mindsets and the resistance they bring to organizational change.
The two writers, Mattone and Vaidya, go deep into their vast consulting and coaching experiences to offer up a powerful, and tested, 6-Step process for designing and employing effective cultural transformations.
This is a process that enhances the other critical tools held within this exceptional guide, so you can begin building organizational culture in the right manner.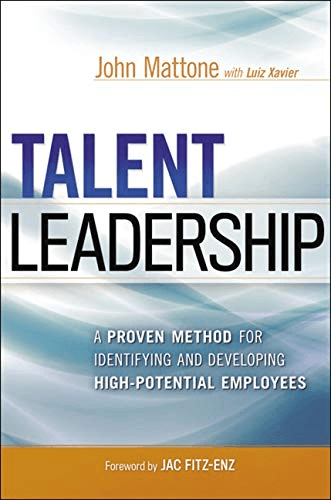 The book is available in hardcover version only.
You are not guaranteed results when you simply pour money into leadership development.
This book shows you how to measure and maximize your efforts so you can start identifying, managing, and developing emerging leaders exhibiting high potential, based on their commitment, capabilities, and alignment with your organizational goals.
The book has a lot of research findings, case studies, best practices, proprietary assessments, and so much more.
The nook shows you how to leverage assessments to benchmark current and future executive talent. It also shows you how to employ the resultant data to identify those leaders who have potential, and how to employ analysis of your target coaching and training, where they will have optimal impact.
Most companies have no tangible way to measure whether their exploits are paying off, much less where they have shortfalls.
Analyzing, calibrating, and recalibrating the top indicators that directly show organizational health bring about a crucial, numbers focus on the critical task of creating a world-class leadership development program.
A program that not only increases individual performance but also improves your company's overall operating success.
Prominent People Who Recommend John Mattone
As we have seen, John Mattone has coached top CEOs, athletes, and government leaders from all over the world.
Here are some of the recommendations that some of these people have offered about John.
Bonnie is a co-founder of WomenExecs on Boards, CEO of Executives Development Associates (EDA), speaker, author, and LinkedIn Learning Coach.
Bonnie worked with John on the same team.
Bonnies says that she was not surprised when John was named to the Guru Watch List for Thinkers50 in 2011. John is a great speaker, author, and coach, who has been flying under the radar for years before this acknowledgment.
She says that John's expertise in assessment and model around stealth leadership is keeping clients of EDA to build and retain their talent, from the moment they enter the leadership process all the way to the major leagues.
Just as significant, John is a very thoughtful and caring leader who works hard daily to build his employees and improve the performance indicators for the company as well as every employee on his team.
She highly recommends John as an author, speaker, and coach.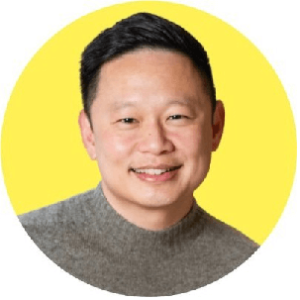 Mel is the co-founder of, and Mentor Coach at Catalyst Coach.
Mel worked with John in the past but in different companies.
Mel says that John is a one-of-a-kind coach. Few can say that they have met Steve Jobs, let alone be able to coach him.
Mel met John when he was a guest speaker at ICF Malaysia in 2017. Since then, Mel has seen John rise to become one of the leading coaches in the world.
Mel says that John has a heart of gold. Even in his business, he is always proud, and brave enough, to admit that his family is his pride and joy.
This is something that speaks volumes for Mel, and it shows that John's inner core is aligned with everything that he does to help humanity.
Mel thanks John for his gift which he freely gives away as an intelligent and authentic speaker, as he leads and leaves his legacy.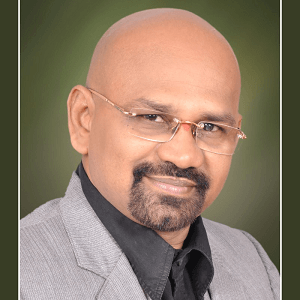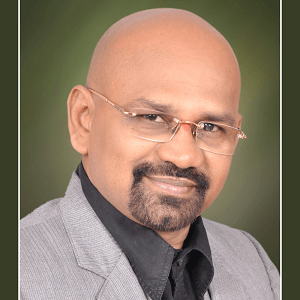 Professor Rao is the founder of MSR leadership Consultants, India, and a self-employed coach on the Thinkers360 platform.
Professor Rao has worked with John in the past but on different teams.
Professor Rao says that John is a recognized international leadership guru, who has a large number of followers.
John is passionate about making a profound impact on the lives of others.
Recently, after reading one of John's books, "Cultural Transformations: Lessons of Leadership and Corporate Reinvention" he found practical insights on how to survive and thrive in the current global business environment.
The book outlines both successes and failures of leaders. The book helps you overcome your blind spots and transform into a better leader.
Professor Rao says that the insights and ideas on leadership are well-punched. He says that it is an honor to know and be a friend of John.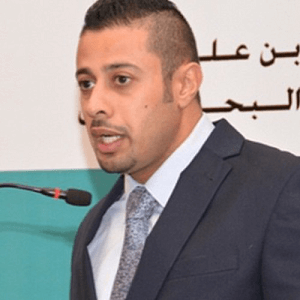 Ali is an athlete, business consultant, and Master Instructor at ALBANNA Martial Arts Center.
Ali was John's Client in the past.
Ali says that John is an overwhelming hit. He says that they found John's presentation to be revealing, entertaining, and motivating.
According to Ali, John's unique style provided a unique perspective of effective Talent Management in today's business environment.
When Ali summarized their seminar and mentioned John by name, the crowd broke out in wild applause.
Ali says that if you are planning an event or conference, where you want to share exceptional information with excitement, then you should definitely give John the highest contemplation.
Dr. Wilfred Monteiro is the Executive Director of Synergy Management Associates Pvt, Ltd, in Mumbai, India.
Dr. Monteiro was junior to John but was not supervised directly by him.
Dr. Monteiro says that he has heard, seen, and read a lot about coaches, but the story of John Mattone is different since he is an extraordinary person.
He makes the complex science of success to be easy, palatable, and reachable.
He says that John's book on Intelligent Leadership should be made mandatory reading for all CEOs and wannabe CEOs.
The good doctor says that he follows the Karl Rogers model that says that the client is the smartest person to do what he thinks is the best for him, with a little help from the coach.
In Conclusion
John Mattone is a global leader when it comes to matters to do with developing personal and business leadership skills.
He has been recognized by leading organizations and publications, and this is what makes him stand out.
Let us not forget that he has mentored some of the top CEOs to ever grace the corporate world, as well as leading government officials and athletes.
If you want to develop your leadership skills, then you should consider reading some of the advice he gives in his books, or if you can, attend one of his speaking events.
If you have ever had a chance to interact with John Mattone, kindly share your experience in the comments section of this article.