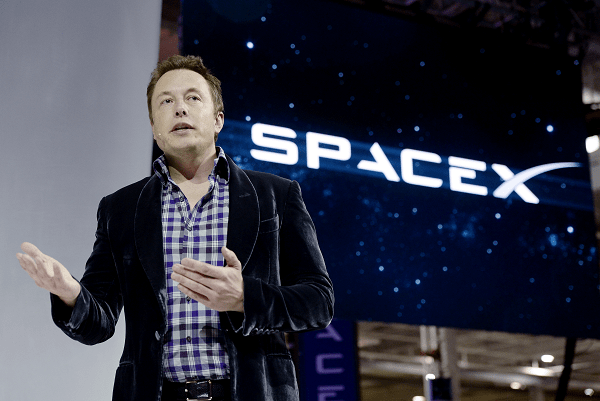 Elon Musk is a well-established business magnate and an industrial designer. He is a successful business tycoon who is indeed one of the richest men in the world. He was born in Pretoria, South Africa, and had a struggling childhood but always had a quest to do something big.
What made Elon Musk famous?
Elon Musk co-founded the electronic PayPal system, which became popular instantly. Elon Musk always believed that life could exist on other planets as well. He was always fascinated with the idea of exploring the possibility of life on Mars and other planets.
Inspired by his vision, he launched SpaceX, which launches space vehicles and spacecraft. He is also the CEO and one of the first significant investors of the electric car manufacturer Tesla.
Elon Musk BEST Motivation | 10 Rules for Success
Elon Musk's early life
Musk was born in South Africa. His father was a South African national, and his mother was a Canadian. Elon's mother was a model and a nutritionist, while his father was a pilot, engineer, sailor, consultant, and property dealer.
Elon faced many hardships while growing up. He was single-handedly raised by his father post his parents' divorce. He was deprived of the love of his parents while growing up. He was extremely introverted, awkward, and shy as a child. He constantly faced bullying by his friends and was hospitalised once when his friends threw him down the flight of stairs. He attended Waterkloof House Preparatory School and Bryanston High School and graduated from Pretoria Boys High School.
Elon Musk had an excellent talent for computers and technology. When he was just 10, he started learning to compute using Commodore VIC-20, and at 12, he made a video game called Blastar and sold it to PC and Office Technology magazine for 500$.
In 1988, Elon Musk left South Africa in quest of better economic opportunities. He wanted to go to the United States for better opportunities and thought it would be easier to enter the United States through Canada. The Canadian passport got delivered after a couple of months as documentation process took time. Musk took up a short course with the University of Pretoria while awaiting his Canada passport, so he was not interested in supporting apartheid through compulsory military service.
Elon Musk (Full Documentary)
How did PayPal and SpaceX happen?
Elon Musk had a keen interest in technology and computers since the very beginning. As far as his education goes, he attended Queen's University at 17 in Kingston, Ontario.
In 1992, he shifted to the University of Pennsylvania in Philadelphia, where he received bachelor's degrees in economics and physics in 1997. 
Just then, an exciting turn came in Elon's life. He got enrolled in Stanford University in California to study physics but quit studying only after two days. He felt that the internet had a much more significant potential to change society and he should make use of it rather than studying physics.
In 1995, Elon Musk, along with his brother, founded a web software company called Zip2. The company provided business directories, yellow pages, and maps to e-newspapers. Elon has to go through a series of struggles post the launch of this company. Elon couldn't afford a proper office or even a house at that time. He rented his office, slept on the office couch, and showered at the YMCA.
They could afford one computer, and their website was up to during the day, and Elon would do coding at night. Elon and his bother worked all 7 days a week all the time to make this business work. But, eventually, all the hard work paid off when Elon managed to obtain contracts from 'The New York Times' and 'The Chicago Tribune.' Soon, City search came forward to acquire Zip2, but Elon turned down the offer. However, it was not an easy decision for Elon as his broad members opposed him.
In 1999, Zip2 was bought out by Compaq for 307 million dollars. Elon Musk received 22 million dollars for his 7% share that he held in the company. Elon Musk later founded an online financial services company by the name X.com, which was later changed to PayPal.
PayPal, of course, everyone knows specializes in transferring money online, and later, PayPal was bought out by eBay in 2002 for 1.5 billion$.
Elon Musk Motivational Video
Elon Musk Net Worth ($163.8 B on 1st April-21)
At the beginning of 2020, Musk was the 35th richest person in the world. His net worth increased by 150 billion dollars through the year, which was primarily due to 20% of Tesla's stock.
Last November, Musk passed Facebook co-founder Mark Zuckerberg to become the third-richest person in the world. At the start of 2020, Musk was the 35th richest person in the world. His net worth increased by $150 billion throughout that year, primarily driven by his ownership of around 20% of Tesla stock.
In November of that year, Musk passed Mark Zuckerberg (Facebook co-founder) and became the third richest person in the world.
Then, just a week later, he passed Bill Gates to become the second-richest person.
In 2021, Musk rose to become the wealthiest person by surpassing Jeff Bezos with a net worth of 185 billion dollars.
But, sooner, Bezos reclaimed his top position of being the wealthiest the following month. Elon Musk receives 3/4th of his income through Tesla. He has tied his personal earnings to Tesla's valuation and doesn't receive any salary. So, he is compensated only if Tesla and its shareholders do well. It is the largest deal ever done between a CEO and board.
In 2020, when Tesla was evaluated, Musk was entitled to purchase 1.69 million TSLA shares below the market value. This comprised 1% of the share of TSLA.
One of the biggest qualities of Elon Musk is that he is not materialistic at all. He has often described himself as 'cash poor' He has invested most of his money in buying equities from SpaceX, Tesla, and TBC.
The irony of the situation is that none of his equities pay him dividends.
Elon Musk is the world's richest person after Jeff Bezos. Musk's SpaceX organization raised 850 million dollars from investors of Sequoia Capital. SpaceX is valued at 74 billion dollars which is a 60% jump from August last year. Elon's net worth increased from 9.3 billion dollars to 199.9 billion dollars after SpaceX received funding.
Currently, the company is valued at 74 billion dollars.
SpaceX – The most talked about firm of Elon Musk.
It all started in 2001 when Musk travelled to Moscow to purchase refurbished Dnepr Intercontinental ballistic missiles (ICBMs). Musk conceived the idea of Mars Oasis in 2001, which would grow food crops on Mars. This was indeed one of the most significant milestones that would reawaken public interest in space exploration. So, to make his dream come true, Elon thought of sending greenhouse payloads into space.
In his trip to Moscow, he met with NPO Lavochkin and Kosmotras, but the companies looked at him as a novice and even entered into an argument with one of the Russian Chief designers. Nothing fruitful came out of this visit, and Elon returned to the United States empty-handed.
In 2002, again, Elon returned with his team to Russia to make another attempt at buying a rocket. He looked up for three ICBMs. They had another meeting with Kosmotras and were offered a rocket worth 8 million dollars. Elon found the rocket to be highly expensive and refused the deal. He instead decided to start his venture that could create affordable rockets. He invested 100 million dollars in his company and built it in 2002.
As fate would have it, Elon tried to launch a rocket to space, but he failed miserably twice. His third attempt launched Falcon 1 rocket in 2008, which was the first private liquid-fuel rocket to reach the Earth's orbit. This was a big success for SpaceX and was much talked about.
Later that year, SpaceX received a contract worth 1.6 billion$ for the Commercial Resupply Services Program, a deal for 12 flights of its Falcon 9 rocket and Dragon spacecraft to the International Space Station. This program aimed at replacing the Space Shuttle after its 2011 retirement.
In 2015, SpaceX worked towards creating reusable rockets and successfully landed the first stage of a Falcon 9. The concept of reusable rockets was such that the landings were later achieved on an autonomous spaceport drone ship in an ocean-based recovery platform.
In 2017, a next-generation launch vehicle and spacecraft system called Big Falcon Rocket was also launched, which would supposedly support all SpaceX launch service provider capabilities. Later in 2018, SpaceX launched another rocket named Falcon Heavy, which carried a Tesla Roadster as a dummy payload. It also announced a lunar circumnavigation project using a private flight called the 'dearMoon project.' The project was supposed to finish by 2023. Two years hence, SpaceX launched its first human-crewed flight called Demo-2, becoming the first private company to place a person into orbit.
After massive success in launching low-cost rockets in Earth's orbit, SpaceX began working on developing the Starlink constellation of low Earth orbit satellites in 2015 to provide Internet access. If this project worked out, it would be a revolutionary project that would redefine technology at highly cost-effective prices. The first two prototype satellites were launched in February 2018. The second set of test satellites and the first large deployment of a piece of the constellation occurred in 2019 when the first 60 operational satellites were launched. This entire project, which is supposedly a decade long, takes about 10 billion dollars, including 900 million dollars in Federal Communications Commission subsidies.
Tesla
Tesla is an automobile manufacturing organization that Elon Musk owns. Tesla was incorporated by Martin Eberhard and Marc Tarpenning in 2003. In 2004, Musk led series A round of investment in the company and joined it as Chairman. Elon Musk was actively involved in the Roadster project of the company. Later, Elon Musk was promoted to become the CEO of Tesla as Eberhard was expelled from the company following a series of conflicts. Musk was also made the product architect of Tesla, which he continues to be along with the CEO of Tesla.
Musk is currently Tesla's co-founder, along with Tarpenning and two others. Elon Musk is labeled to be the longest-tenured CEO of an automotive manufacturer worldwide. Tesla built an electric sports car Tesla Roadster in the year 2008. It was the first-ever production of electric vehicles run on lithium-ion battery cells. Tesla started commercially selling its vehicles in the year 2012. In 2015, Model S sedan and Model X were launched by Tesla. In 2017, it found another mass-market, Sedan-Model 3, followed by Model Y and Cybertruck, which were released in 2020 and 2019, respectively. Tesla is by far the world's best-selling electric car, which has delivered more than 500,000 units to date.
Recently, Tesla has constructed multiple lithium-ion batteries and electric vehicle subassembly factories in Niveda (Gigafactory 1) and China (Gigafactory 3). Ever since Tesla's inception, its stock value has risen significantly. It has currently entered the S&P 500 and is indeed the most valuable carmaker in summer 2020.
SEC lawsuit
In September 2018, Musk faced a lawsuit against him. He invariably tweeted that funding had been secured for potentially taking Tesla private, valuing at 420$ a share. It appeared that Musk was in discussion with foreign investors in 2018, but nothing concrete came out of the discussion back then. The tweet was taken as damaging and misleading to investors. Musk retaliated, saying that the allegations are false and baseless, but later, he accepted SEC allegations, and both Tesla and Musk were fined 20 Million $ each.
Tesla doesn't seem to have suffered much with such a huge fine. If the news is to be believed, it built half a million cars post lawsuit. Eventually, the conflict between Musk and SEC has cleared up. Musk is required to take pre-clearance before tweeting about sensitive issues related to investment.
SolarCity
Musk incepted Solar City, which was later co-founded by his cousins Lyndon and Peter Rive in 2006. Solar City is the second largest provider of Solar power systems in the United States.
In 2014, Musk built the most extensive advanced production facility in Buffalo in New York, triple the size of the largest solar plant in the United States. This advanced solar production capacity was triple the most prominent existing solar plant in the United States. The construction of this plant took 3 years; it started in 2014 and was completed in 2017. In 2016, Tesla acquired Solar City for 2 billion dollars and converted it into its solar division. This announcement resulted in a more than 10% drop in Tesla's stock price. There is a controversy underlying this acquisition of Solar City by Tesla. There was a lawsuit filed against Musk, which stated that Tesla Shareholders were not informed of the acquisition. Moreover, Solar city was facing some liquidity issues as well at that point.
Neural-ink
Neural Ink is a neurotechnology start-up that started in the year 2016. It integrates the human brain with Artificial Intelligence by creating devices that can be implanted inside the brain. This technology is intended to help humans use technological advances and artificial intelligence to develop better ways of living. This technological advent can improve memory using computing devices.
In 2020, Musk conducted a live demonstration to show the world what Neural Ink is up to. He showcased a device by the name 'a Fitbit in your skull' which could soon cure deafness, paralysis, blindness, and other disabilities. However, the creamiest and the top-most scientists and neuroscientists criticized these claims and found them to be highly speculative.
Many neuroscientists and publications criticized these claims.
The Boring Company
The Boring Company was conceptualized in 2018 to construct tunnels. The strategy taken up by Musk was fabulous to launch this company. He first contracted a 30-foot wide, 50-foot wide, and 15-foot deep 'test trench' in 2017, as it did not require any permits. After successful tunnel trenching, the regulator bodies approved the license to construct tunnels, and a tunnel beneath the Las Vegas Convention Centre was completed in 2020.
The Boring Company threw 2000 flamethrowers in 2018, which was inspired by Mel-Brooks's directed film Spaceballs.
The Podcast Appearance
Elon Musk's popularity has been growing with time. There is no corner in the planet where he is not known. In 2028, Musk appeared on the, 'Joe Rogan Experience' podcast for two hours.
Music ventures
Elon Musk has tried his hands in music too. He released a rap track, 'RIP Harambe' on SoundCloud under the Emo G Records. The track was performed by Yung Jake and Caroline Polachek and produced by BloodPop.
In 2020, Musk released an EDM track by the name, 'Don't Doubt Ur vibe'. He created the lyrics and the vocals and the track was much appreciated. TechCrunch even said that it was not an inadequate representation of the genre.
Philanthropy
Musk foundation has been making donations for many years. Since 2002, Musk has been donating money to various relief funds and has made 350 contributions.
Half of his donations have been towards scientific research or education nonprofits. His notable beneficiaries include:
The Wikimedia Foundation,
His alma mater,
the University of Pennsylvania, and
His brother Kimball's Big Green.
Musk has signed 'The Giving Pledge,' which promises to give at least half of his fortune to charity.
Politics
Musk, as a popular public figure, backs direct democracy. But, his views are often criticized as he stated that the government on Mars should also be direct democracy. With no life existing on Mars currently, how could one even talk about its government? This viewpoint invited criticism to Elon Musk once again.
Musk was not a proponent of Donald Trump, who was contesting the presidential election then, but later accepted an invitation to participate in two business advisory councils.
Opinionated views of Elon Musk
Elon Musk has a strong opinion about various different subjects which he freely shares with the world. However, his opinions are often controversial and drag a lot of negative attention.
Musk has openly criticized short selling and argued it to be illegal. He believes that the government should not provide any subsidies to the company rather use a carbon tax to discourage poor behavior. He promotes a free-market economy and believes that automobiles that are not made up to the mark will eventually die. He is often quoted as being 'hypocritical' and his businesses have received billions of dollars in subsidies.
Musk raises much controversy with his tweets and looks like he invites a lot of drama around. His tweets are often quoted as transphobic and attack non-binary identities. He had been asked by 'The Human Rights Campaign' to apologize publicly for his tweets. But, that couldn't stop Musk from sharing his opinion publicly; he still enjoys doing it.
Musk was bold enough yet again to share his unpopular views on COVID-19. He claimed that the death statistics were manipulated and he ended up spreading misinformation about Chloroquine (medication). He believed and argued that kids are fully immune to SARS-CoV-2 and stated that COVID-19 is a hoax. He claimed that this entire COVID vibe is built up for personal interests. He even violated the shutdown orders by the government and was running his Tesla Fremont factory. He even predicted that there would be Zero cases by the end of April in the US.
Later in March, Elon Musk donated ventilators to the hospitals, which were either built or sourced from a third party. He also worked on an antibody-testing program with doctors and academic researchers.
Elon Musk also criticized the commercial use of Artificial Intelligence, and he stated that AI offers potential dangers to mankind. Mark Zuckerberg challenged his opinion, and he stated his warnings as 'pretty irresponsible.' He has also criticized public transport, a stance that was quoted as elitist.
Musk had been residing in Los Angeles, California, where both Tesla and SpaceX was incepted, but, recently, he has shifted to Texas.
Social Media Handles
Elon Musk can be reach on Twitter at https://twitter.com/elonmusk
Interesting Facts about Elon Musk
As a child, Musk was lost daydreaming about inventions so much so that his parents took him to the doctor. The doctor advised him the hearing test.
As a kid, Musk was short-statured, introverted, and a bookworm.
Musk's mom was an incredibly hard-working lady. Once, she was working at five different jobs parallel to support her family.
Musk is revolutionary in designing affordable space travel that may open-up multiple avenues in the future.
For his undying passion for colonising the Red Planet, Musk made a great design of his Big Falcon Rocket, which would carry 100 people to Mars.
Musk is launching a fleet of satellites in Earth's low orbit; the satellite aims to make broadband service more approachable in rural areas.
Musk company's Tesla designs unique cars with solar roofs and batteries that are purely electric and gas-free. Musk has also created a sports car that can run from 0 to 60 mph in 3.7 seconds and travel nearly 250 miles between its lithium-ion battery charges.
Elon Musk's story is something that every individual must read and go through. What is most interesting is that without any support from family and friends, people like Elon Musk rise high to chase a star. Undoubtedly, it goes on to show that it doesn't matter where you come from, all that matters is your inner drive.
Elon Musk Case Study | Dr Vivek Bindra