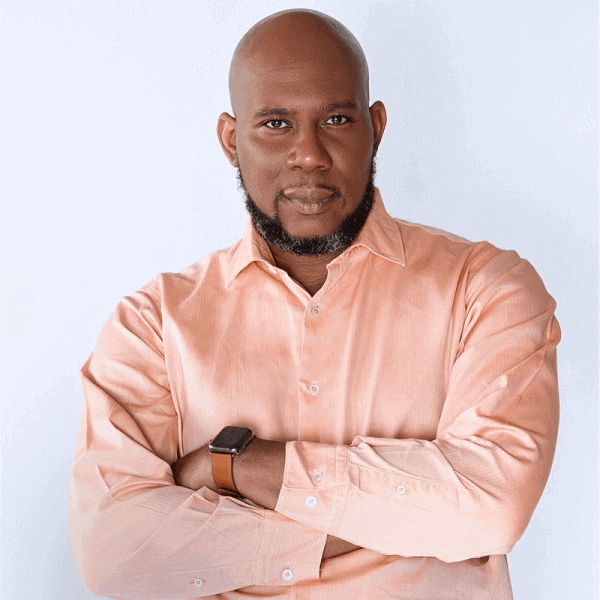 One of the major challenges of developing a business is achieving consistent and sustainable growth.
Having a good understanding of business development will help you open up exciting opportunities for the growth of the business.
However, certain challenges come with business development, and you need to be prepared to rise above them whenever you come across them.
Project management is one of the major challenges of business development.
Every function of a business can be termed as a project, and if not handled well, it may hamper the growth of the overall business.
Some of the challenges encountered in business development and project management include:
Satisfying the demands of your workforce
Meeting the diverse needs of your customers
Proper business intelligence gathering and analysis
Managing your inventories
Developing a continuous, effective, and efficient supply chain.
Keep on top of the competition in your niche.
Keeping a clean corporate culture
And a lot more.
For many people, the challenges of business management and project management are enough to make them give up on their dreams of owning a successful business.
You need someone to help you with the development of the business and managing the projects that you undertake.
This is the time to call on a person like Emanuel Michael.
Emanuel, together with his wife, Erica, founded Business 1ON1, a company that imparts ideas values, progress, and transformation that drives growth.
Emanuel has extensive knowledge of what is required to build a company and manage projects within the business.
The career path that Emanuel followed, ever since being the corporate trainer and kitchen manager for Applebee's in 1998, has taken him through many companies, where he has served in various capacities, and he is aware of the challenges that come with trying to build a business.
Some of the companies, in which he also has a personal stake, are:
Credit Masters USA
Complete Tax Plus LLC
Right Brain Digital Solutions Holdings
Blake Michael and Associates LLC
He knows how challenging it is to grow your bottom line and meet your business goals.
In this article, you will get to know about the man, the amazing business consultancy that he has founded, and some of the things that motivated him to want to help other businesses grow and meet their ultimate goals.
A Quick Glance at Emanuel Michael: Professional Life and Motivation
Between the years 2007 to 2009, Emanuel Michael graduated with a Bachelor of Arts Degree in Corporate Law. He undertook Paralegal Studies in Corporate Law.
He then worked in several capacities in the corporate world before he and his wife started Business 1ON1.
He is also a founder or co-founder of other companies such as Credit Masters, Blake, Michael and Associates, Complete Tax LLC, and Right Brain Digital solutions.
He is now dedicated to providing business development and project management services to clients through Business 1ON1.
In his consultancy role, he helps businesses in e-Discovery, Tax Preparation, Digital Marketing, and Personal and Business Credit, through the sister companies mentioned above.
He is a vid broadcaster and podcaster having hosted shows like "The Spirit of Entrepreneurship Show" and "The Credit Masters Show".
In the broadcast industry, his voice has been heard from radio stations like Jackson MS WMPR 90.1 FM in Dallas Texas, and Heaven 970 AM, In Jackson Tennessee.
When it comes to e-Discovery, he uses his extensive knowledge in financial coaching, consumer mediation, and negotiation, to help with the debt issues of his clients.
As an aside, Emanuel Michael has been a volunteer for Networking4aCure, in feeding the homeless. As a volunteer, he also helped individuals in their spiritual, financial, mental, and physical growth.
Emanuel is also a certified Arkfeld e-Discovery Advanced Specialist. The accreditation comes from Michael r. Arkfeld Esq., and was issued in 2016.
Emanuel is also a licensed e-Discovery Specialist and Consultant from the United Latino Students Association, issued in 2014.
So, what kind of clients does Emanuel want to target?
His first target is individuals, who need an e-Discovery forensic audit on their consumer debt profile.
He also targets entrepreneurs, professionals, small and medium-sized businesses, accountants, and companies that need help with HR and Payroll challenges.
For the professionals, he dedicates himself to creating a digital marketing program, a reliable litigation preparedness program, and also helps in developing a credible business credit profile.
Other professionals, he is committed to working with include:
Attorneys and other legal professionals who need to outsource their e-discovery services, and craft an effective marketing strategy to improve their client acquisition efforts.
Doctors and healthcare professionals who need to have a litigation readiness program, and also need to understand the essentials of e-discovery in the healthcare industry. He helps them stay within the compliance standards set out by new laws and regulations, with respect to Medical Electronic Stored Information (MESI)
Mortgage Companies that need to help their clients refinance or purchase a home. Also, companies that need to help their clients secure a commercial loan, by assisting with the formation of a satisfactory credit profile.
So, if you are an individual, new business executive, established entrepreneur, or a professional and you want to:
Build effective and cost-effective sales and marketing campaigns
Have a strong litigation preparedness program that will adequately protect your business
Get financing for your business
Improve your personal financial profile
Then you need to talk to Emanuel
Emanuel has made a personal commitment to help 5000 individuals and businesses grow financially in the next 2 years, so why not be one of them?
You can book a FREE 15-minute consultation with him using – https://meetings.hubspot.com/emanuel-michael
Emanuel Michael – Career Path and Experiences
As we mentioned above, Emanuel has gained a lot of experience due to the various positions he has occupied in various companies.
Here is a summary of the career path and experiences that he has gone through:
Applebee's Restaurants LLC
Between November 1998 and May 2004, Michela worked as the Corporate Trainer and Kitchen Manager for Applebee's.
Applebee's is an American Company that develops, creates franchises, and runs the Applebee's Neighborhood Grill + Bar restaurant chain all over the United States.
5Linx Enterprises Inc.
Between 2008 and 2012, Emanuel worked as the National Director for 5LINX Enterprises INC.
5Linx Enterprises is an American Multi-Level Marketing 9MLM) company that provided utility and telecommunications services, nutritional supplements, health insurance, and business services.
He was involved in creating Distribution Networks in accordance with the operational regulations of the company.
Wealth Builders of the World
Emanuel was a member of the Wealth Builder of the World Association and worked as a project manager, between April 2008 and February 2012.
Inbizion
Between November 2012 and April 2016, he worked for Inbizion, in Georgia.
He was tasked with crafting and analyzing the budgets and projections of the marketing department, according to the overarching goals and growth strategy of the company.
His duty was to oversee the daily operations of the company. In addition, he was tasked with the development and implementation of branding, sales, and product/market development campaigns for both international and domestic markets.
This meant that he was responsible for planning, directing, and managing all the marketing and sales strategies policies functions, initiatives and objectives.
Inbizion prides itself on having unique marketing principles that stand for integrity vision and business.
Inbizion is tasked with carrying out all marketing operations for the umbrella company, BMALLC, A multi-jurisdictional eDiscovery Project Management company.
Emanuel LIVE!
Emanuel hosted a talk show, dubbed Emanuel LIVE! From January 2008 to May 2016.
The show paid particular attention to the spirit of entrepreneurship
He trained people about necessary strategies, and tools, and gave insights on what a person required, to be a successful entrepreneur today. The show looked at what was working and what was not.
The show hosted people who had made mistakes and learned valuable lessons from them. It was a great way for newbie entrepreneurs to know what they should adopt and what they should avoid when building their businesses.
At the same time, he appeared on the Dare2GetSlim radio Show, which discussed how people can lose weight.
Their slogan was Taking the weight off the world, 10 lbs. at a time!
The show appeared every Tuesday between 5:30 PM and 6:00 PM on WMPR 90.1 FM, Is Jackson, Mississippi. (The Voice of the Community!)
Networking 4 a Cure
Between January 2012 and May 2016, Emanuel worked at Networking 4 a Cure as a Director for Project 1,000.
He was tasked to speak and instruct on Personal Development, Budgeting, Credit Education, and having a Recession-Proof Income.
Credit Masters
In November 2004, Emanuel Michael co-founded Credit Masters in Marietta, Georgia.
The company's objective was to individuals build credible personal and business credit.
All the while, he hosted the "Credit Masters Show" and trained business owners, as well as individuals, on how they could improve their credit profile.
He says that nobody should let a 3-digit number determine his or her worth and who they are.
He taught that people should start training their children and family these strategies and that the world will change around them.
He encouraged people to learn more about electronic discovery (e-discovery) and see how it had changed the credit industry.
Blake, Michael, and Associates, LLC
In July 2014 Michael became a co-founder and CEO of Blake, Michael, and Associates (BMALLC), which we had mentioned earlier.
The focus of the company was to perform electronic data discovery Arbitration, Mediation, Research, Negotiations, Documentation, and Writing.
The company performs in-depth e-Discovery forensic audits, for numerous types of discrepancy and legal litigation cases.
They do this by doing a deep dive into voice mails, emails, loan documents, word processing documents, contracts, audio, video, promissory notes, and database information stored in digital formats.
Their specialty was in Consumer Debt Mediation and Negotiation.
Complete Tax Plus LLC
In November 2018, Emanuel was a co-founder of Complete Tax Plus LLC and later became a co-owner in July 2014.
The company was created to develop and analyze the marketing budgets and projections for their clients, in keeping with their overall operational goals and growth strategies.
He was tasked with providing information and awareness of the products and services offered by Compete Tax Plus LLC.
Other services of the company included Tax, Payroll, and Human resource services.
Right Brain Digital Solutions
In May 2019, Emanuel co-founded Right Brain Digital Solutions, with his wife Erica, where he also serves as the President.
Right Brain Digital Solutions is the parent company of Business 1ON1, which we shall discuss at length later on in this article.
Commendable Projects and Training By Emanuel Michael
Given that Emanuel has worked to help people and businesses to streamline their financial matters and achieve financial freedom, it is only befitting that we look at a couple of innovations that he has created in keeping with his vision.
Business 1ON1
Business 1ON1 is a subsidiary company of Right Brain Digital Solutions Inc. started by Emanuel and his wife Erica.
The vision behind the formation of the company was to create a simple direct line to business ideas from conception to implementation and finally fruition.
The couple is committed to developing and fine-tuning exceptional ideas to build opportunities for every business.
The company targets entrepreneurs, brands, and business executives.
Emanuel handles all things touching on Business Development while Erica handles everything to do with Project Management.
Its mission is to improve the performance and efficacy of its clients' businesses.
They do this by helping people and business owners to take a firm hold of their visions, and goals, and control their own time.
They understand that businesses dive into the global economy, unify people, enhance advancement connect cultures, and help societies grow.
The Build an Investor Grade Business (B.I.B.G) Challenge
The B.I.B.G. Challenge is an 8-day event that is geared towards identifying areas of your business that needs improvement and getting investors wrestling to buy into your business.
The challenge is aimed at people who:
Need to raise capital fast for the growth of the business
Have red flags popping up all over their businesses
Don't have an effective corporate structure in their business
Need to have a Board of Directors and/or an Advisory Board
Need to learn about the 8 primary disciplines that help build an investor-grade business
The challenge will focus on various issues such as:
The departments that you need to establish first in your business
The implementation and funding of your business idea
A look at the 49 business processes that you must apply for the success of your business
How to approach the right people in your business
What you should outsource
The 8 disciplines that you SHOULD NOT outsource
Introduction to their list of investors ready to invest in your business
Actions to be taken daily as the couple holds your hand.
The challenge has been crafted as a step-by-step, 8-day road map, tailored for your business.
So, if you need to experience tremendous growth, by bringing on board investors, then this is definitely a challenge that you should sign up for.
Emanuel Live! Videos
This is a collection of short Facebook videos that Emanuel has published on his Facebook Page, which you should take a look at.
The videos are short and insightful.
The videos discuss a lot that happens in the business world and also have a fantastic video, "Wisdom Out of the Mouth of Babies", in which a very young boy gives a short speech about the mental attitude you should have to be successful in business.
This video is unbelievable inspiring and perhaps this is what he means when he says that you should teach children about financial freedom, from a very young age.
People Who Recommend Emanuel Michael
Jimmy is a Professional Speaker Direct Sales Trainer, Business Coach, and CEO at Bolls' Marketing Group.
Jimmy has worked with Emanuel although in different teams.
He says that Emanuel is a highly detail-oriented person who does not take his eye away from the strategic objective of what he does.
William works at William F. Jordan & Associates PLC and is a Member of the Georgia and Mississippi Bar. He was also a member of the California Bar, but it is currently inactive.
William says that Emanuel is one of the most motivated individuals that he has ever met, and says he is driven to succeed in whatever he does.
Dorothy worked for the CDC and studied with Emanuel
She says that Emanuel is a committed and hard-working person, who employs diligence in everything he does.
The tenacity that he brings to any assignment motivates all who are around him.
Whatever the task, Emanuel is the man for the job.
In Conclusion
Emanuel Michael is a dedicated worker and had strived to help people in straightening out their finances.
He has also been instrumental in pointing people in the right direction, so their businesses do not crumble in the long run.
As a person with a personal commitment to work hard, he tries to impart the same commitment to people around him.
As you can see, he has dedicated a large portion of his professional life to empowering people to become financially independent, even telling them to teach their children to do the same.