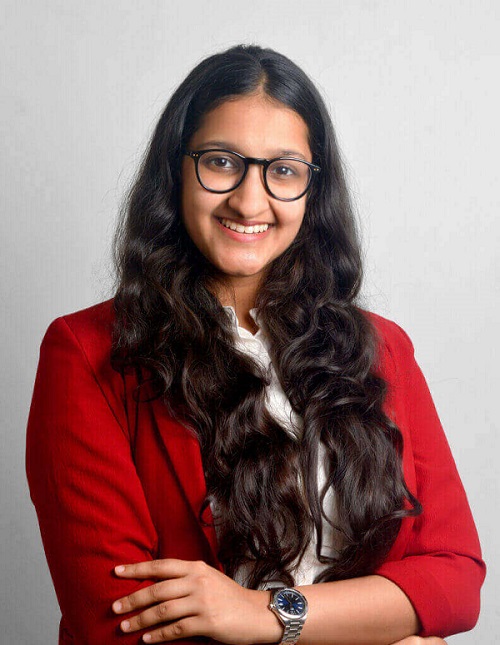 In today's world, young people are taking up the baton of entrepreneurship at a very young age.
Most young people, or the Next Gen, as they are known, mostly venture out into the entertainment, gaming, fashion, and related industries.
However, Radhika Bajoria has taken a step in a rather unexpected direction.
She has started a company that deals with startups and how to get venture capital for these young companies.
Her approach to getting funded is also unique.
Rather than have a venture capitalist who simply invests funds and waist on the sidelines, Radhika advocates for startups to enter into deals with venture capitalists who will invest funds, and also support the startup in other ways, such as mentoring, or being involved in some manner on its daily running.
Radhika is the Founder of Radically Yours, a company registered in the United States as a new age knowledge sharing platform for new businesses and investment funds.
In this article, we will go through a short but inspiring story about how Radhika came to flourish at such a young age, in an industry that is dominated by huge investment funds and funding experts with many years of experience under their belts.
OUR RECOMMENDATIONS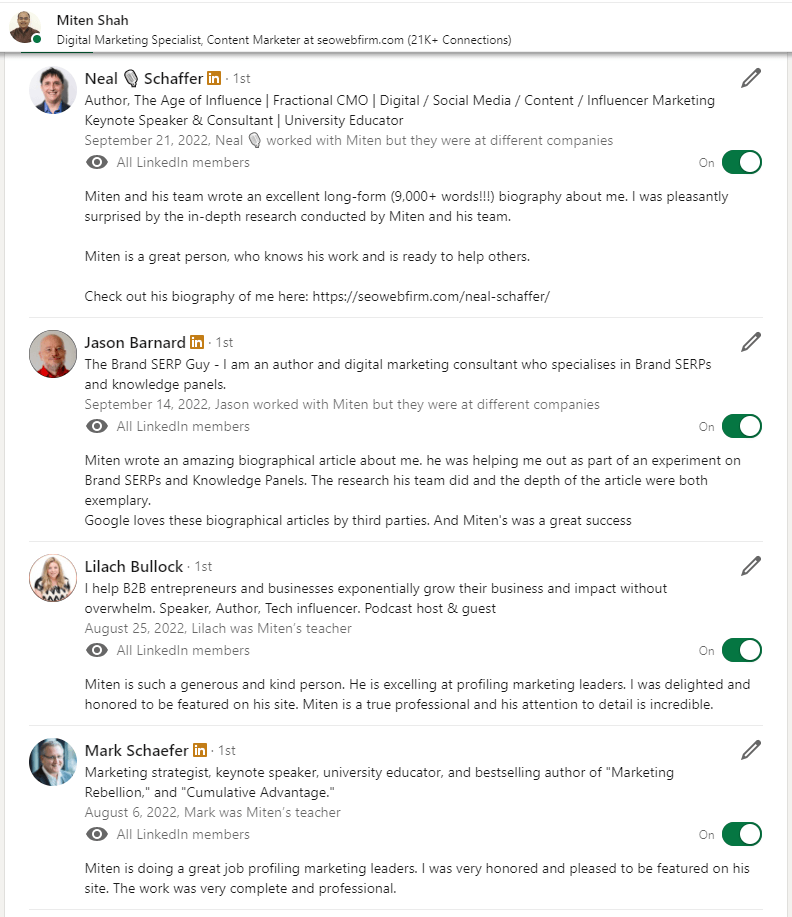 How Radhika GAINED 1.5 Lac+ LinkedIn Followers | Radhika Bajoria | Front Seat with Ayush
Radhika Bajoria – Education at a Glance
Although not much is known about the early life of Radhika Bajoria, what is known is that she has always been brilliant when it came to education.
Her performance in her tertiary education is outstanding.
She was always a bright young girl.
Between the years 2017 and 2020, Radhika attended two educational institutions, and excelled in the courses she did there:
Narsee Monjee College of Commerce and Economics
Radhika studied for a Bachelor's Degree in Management Studies and Marketing and had an average grade of 96%
University of Mumbai
Radhika studied for a Bachelor's Degree in Management Studies.
This covered Management, Branding, Marketing, Media, and other related support services.
She scored an average grade of "O", which is the highest one can get at the institution.
Radhika Bajoria – A Diverse Work Experience
Radhika has worked in several organizations in her young years, which have contributed to her diversified experience.
Times of India
In April 2018, Radhika started her first job at Times of India, where she worked as a Marketing Executive.
She worked for the company for only 2 months but had a profound effect while she was there.
She is accredited with organizing the event called "The Times Healthcare Achievers Award", which was geared at recognizing those who have saved thousands of lives. It was also designed to be an inspiration to thousands more to rise up and be recognized in the future for the award.
She left two months later in March 2018.
Indian International Movement to Unite Nations (MUN)
In May 2018, Radhika worked as a Senior Executive at Indian International MUN. She left 4 months later in August 2018.
Leadership and Management Cell
Radhika went on to work as the Head of Design Thinking at the Leadership and Management Cell, in Mumbai, India.
She wore a lot of hats while at the organization.
She was the leader of a team of 5 enthusiastic and curious-minded people, who helped the organization grow drastically within 30 days since the team was formed.
She helped set the record for having the highest number of participants in a design thinking workshop. She managed to achieve this through using various branding and marketing initiatives.
She was accredited with handling the department of design thinking effectively, and while doing so, organized workshops and events surrounding the concept of "Thinking Out of The Bx."
Radhika helped in nurturing and conditioning young minds on business strategy and planning using design thinking techniques.
She left the organization 9 months later in August 2019.
Intent – The Entrepreneurship Development Cell, N.M College
While she was in her previous position at the Leadership and Management Cell, Radhika also worked as the Director of Marketing at Intent, from April 2018.
She was the leader of a team of efficient and effective students, who altogether helped in raising a sponsorship that ran into 6 figures.
She helped form strategic brand alliances and partnerships for the Leadership Summit in 2019.
She helped get sponsorship from companies such as Nestle, LIC, SBI, and a lot more.
She was accredited with forming a robust team of student marketers who currently have a rich network of connections in the corporate world.
She also helped in building a yearlong strategy around workshops, guest series, speaker sessions, events, and activities, with the help of funds raised from corporate sponsors.
Corporate communications and marketing went hand-in-hand.
She was able to invite eminent speakers to the events she organized, including Mr. Amit Ramani, CEO of Awfis; Mr. Suresh Prabhu, the former Minster of Trade, Commerce and Industry, and Mrs. Arundhati Bhattacharya, the former Chairperson of SBI.
InsideIIM.com
Radhika worked at InsideIIM from October 2019 to December 2019.
She was involved in the Kampus Konversions App, KiRa9 Edumedia in an internship position in the Corporate Brand Solutions Department.
Touchstone Partners
In November 2020, Radhika worked in Strategic Communications at Touchstone Partners in Mumbai. She left the company in February 2022.
Astrum Labs Pvt. Ltd.
From April 2019 to April 2022, Radhika worked as a freelance podcaster for Astrum Labs Pvt Ltd.
She singlehandedly managed to publish more than 50 blog posts and more than 10 podcasts on the platform. The podcast was called UpRev- The Startup Revolution.
She was also responsible for the social media, branding, and marketing strategy for the platform, in addition to having designed and developed key areas too.
The Representative
The entrepreneur bug bit Radhika in November 2019 when she started her first venture, "The Representative," in the position of Senior Editor & Anchor.
This was a small news and media startup geared towards listening to, informing, and developing the minds of young Millennials.
She was focused on the youth, who were the future of the nation.
She covered topics that had a direct and indirect impact on the youth, in a reliable, accurate, and unbiased manner.
Radhika was passionate about news, business, leadership, current affairs, technology, climate change, education, healthcare, philanthropy, global politics, and a lot of other topics which were relevant to the growing youth.
The youth had to think innovatively and make wise decisions. The goal was to make an impact in the online media industry, that was commensurate with the potential that the youth had.
Resolut Partners
Radhika Bajoria worked in Strategic Communications for Resolut Partners from February 2022 and is still there to this day.
She is the head of Strategic Communications at the law firm. She is a contributor to their policy advocacy measures and helps in bridging the gap between Indian companies and global investors.
She has a huge network of family offices, HNIs, investment funds, and venture capitalists which she leverages to empower young startups and Indian companies in the financial services, healthcare, infrastructure, and tech industries.
She helps them get funding and mentorship from experts in their respective industries.
She regularly interacts with and interviews the who's who of the industry from a perspective of knowledge sharing, leadership promotions, and investments in India.
Read more about her work experience at Resolut Partners here.
Radically Yours
In March 2022, Radhika Bajoria became the founder of Radically Yours, a new-age, cross-border company connection platform for startups. The company helps startups to find investors who give strategic guidance on top of financial support.
The company also helps investors and institutions to connect with the target investee companies through a wide network of founders and associations all over the world.
The company is currently in the development stage, to grow into a one-of-a-kind, seamless tech-led platform.
Even when in the development phase, Radically Yours is already making waves in the industry and helps companies and startups to:
Get funding
Get mentorship and advice on creating a business plan
Seek help on content and website development, including LinkedIn branding.
Radically Yours holds webinars and masterclasses in a series called "Radical Simplicity", which you can find on their home page.
The series covers issues and trends in the investment funds industry, as well as governance in listed and unlisted companies.
The goal of the series is to bring out unheard stories of how companies fail in maximizing shareholder value. This helps in educating investors by capturing the voices of proxy advisers, shareholders, and bankers.
Radhika Bajoria – Recognition, Interviews, and Workshops
Radhika Bajoria is ranked among the top LinkedIn influencers in India, having more than 189,000 followers.
She is a prolific writer on innovative business ideas, which are being leveraged all over the world.
In the year 2021, Radhika was recognized as one of the top 25 most influential women leaders in Mumbai by the World Women Leadership Congress.
She is also a prolific speaker on podiums all over the world.
She has been invited to speak at several high-end workshops for prestigious institutions such as IIM, Calcutta.
She was also invited to host a TEDx show at the tender age of 21.
This is just the beginning for Radhika, who is poised to go far as a business leader, mentor, entrepreneur, and innovator.
Recognition
The youngest winner of the "LinkedIn Top Voices, Next Gen" Award in 2021. The award was given by LinkedIn as part of their recognition of India's top 20 content creators and influencers on the platform.
"Top 25 Most Influential Women Leaders of Mumbai" Award in 2021. The award was given by the World Women Leaders Congress.
"Jury Member at The Incredibles." An initiative by Commscredible to award young social media influencers.
Interviews and Workshops
Radhika Bajoria is a great speaker and workshop host.
Here are some of the major interviews and workshops that she has participated in:
IRM Calcutta – A workshop about content creation on LinkedIn. Watch the #LetsTalkRisk Interview here.
Young Tycoons Business Challenge – She was one of the mentors at the event, which was a global business plan competition for empowering young startups.
Career Leap – She was interviewed on the importance of consistency on LinkedIn.
Startup Story Media – She was interviewed on the art of storytelling.
TagMango Workshop – She conducted a 2-day live workshop on how to create a powerful LinkedIn profile, for TagMango, a community of influencers.
The Pink Thread – She was interviewed and featured by The Pink Thread, a community that empowers women in corporate India.
Cliché Talks – Cliché Talks interviewed Radhika Bajoria about her journey on LinkedIn.
Failure Hack – Failure Hack interviewed her on acing her way through LinkedIn.
Yugma – Yugma, a skilling platform interviewed Radhika about communication through stories, and also about building a personal brand.
Uncia Productions – Radhika participated in a podcast by Uncia Productions on how Radhika gained 165,000 followers within three years on LinkedIn.
Rotaract Club of Bombay Airport and Innovators Club – Radhika was featured in one of their interviews.
The Official Humans of Nashik City – The community has featured Radhika in the past.
IRM India – she was interviewed by IRM India about her journey to being recognized as one of the top 25 most influential women leaders in India.
Project Ignited Spirit – The company interviewed Radhika in one of their Empowering Series.
Cup Noodles to Career – Cup Noodles to Career interviewed Radhika on budling followership from 1500 to more than 150,000 on LinkedIn.
Genesis Academy – genesis Academy interviewed Radhika Bajoria on how to explore LinkedIn as a professional exploit.
Stori – Stori interviewed Radhika in one of the India Influencer Week Series.
Radhika Bajoria – The Prolific Volunteer
Not many people think that volunteering is a great step towards progressing your career, especially at a young age.
Radhika Bajoria embraced volunteering at a young age, and the process has helped shape her into who she is today.
This is why we need to look at her volunteering journey, and perhaps help inspire other young people to volunteer more, even as they chase their career goals.
Aviaan Accounting
Radhika started her volunteering experience as a Business Writer at Aviaan Accounting.
She handled projects for various business clients, describing end-to-end project details through detailed reports.
She also worked in the field of digital technology and how it impacted the transportation business.
She did extensive research on the logistics, transportation, and supply chain sector.
She looked for potential leads and identified KRIs and KPIs for these businesses.
Aspire for Her
Radhika also volunteered as a Business Operations Lead for Aspire for Her.
Aspire for Her is a non-profit which has a rich network of women leaders and role models, who serve as potential mentors for women, as they go through their career options.
It does not matter what field of operation, the organization caters to women in all types of careers, be it technology, finance, startups, arts, social, or established brands.
The organization aims to break gender stereotypes and mentor young women in their chosen careers and interests.
The organization brings in supporters, mentors, and young women leaders to motivate, guide, and support the journey of other women in their chosen fields.
If you want to join the organization, you can register here.
Plum Insights & Strategy
Radhika Volunteered at Plum Insights & Strategy, an Indian consultancy firm, from February 2020 and continues to do so.
Insight – NM College's Annual BFE Meet
Radhika volunteered at the Insight BFE Meet between September 2017 and March 2018 as a Creative Executive.
The work she did was mainly concerned with Fine Arts, which was one of her passions at the time.
Narsee Monjee College Model United Nations Club
Radhika volunteered at the Narsee Monjee College Model United Nations Club as a Social Media Marketing Specialist, concerned mainly with Economic Empowerment.
She handled the digital and social media marketing exploits for the organization.
Rotaract
Radhika volunteered for Rotaract as the Director of Professional Development concerned with Social Services. She volunteered at Rotaract between June 2018 and May 2019. Rotaract Clubs is a member of Rotary International.
Friends of Library
Between September 2017 and March 2018, Radhika volunteered at Friends of Library as the Director of Corporate Communications for Education.
CashKaro
Radhika has been a Campus Entrepreneur for CashKaro from January 2020 till today. She is mainly concerned with promoting CashKaro coupons for educational products.
AIESEC
Radhika was a Director of Customer Experience for AIESEC from June 2018 to January 2019. AIESEC is a global leadership program for young people and is vibrant all over the world.
Radhika worked at AIESEC in the incoming global volunteer department and provided customer services and hospitality for foreigners. She was tasked with introducing the Indian arts and culture to these foreigners, adding a twist and spice to their young minds and the minds of Indian talent.
Radhika Bajoria – Radically Yours on YouTube
Radhika has a YouTube Series for Radically Yours and discusses a wide range of topics with business people from all over the country and internationally.
Here is a sampling of some of these episodes.
Wrongdoings in Startups and How Investors Can Be Protected
This is a one-hour webinar, in which she discusses the things that go wrong with startups, and how investors can be protected.
Some of the issues discussed in the webinar include.
What are the factors that lead to a few startups conducting business in a manner that leads to forensic scrutiny?
In what typical ways can you, as an investor, identify the wrong things that startups are committing?
How do investors check on the compliance standards of startups as they move from Seed Stage to Series D and beyond?
What are the typical issues that are raised when a forensic investigation is performed on the books of accounts of startups? What corrective actions should be taken after such a forensic audit?
What are the legal risk factors that investors and shareholders face when investing in startup companies?
How do the founder-to-founder and the founder-to-investor relationships affect the governance and compliance of startup companies?
How can startup companies foster better investor trust in the future?
These are among some of the crucial issues discussed in this episode, and it is of great importance to potential startup founders and investors.
How Startups Will See Ease in M&A With the New ODI Regulations
This is an episode that discusses various issues faced by startups in India seeking overseas opportunities.
Some of the issues discussed are:
How does the recent easing of norms by the Indian government on investment by Indian companies influence the eternalization decision of startups in the country? Will there be an increased preference for overseas HoldCo incorporation by Indian startups?
The new rules placed by the government allow domestic VC and AIF funds to invest in overseas companies without necessarily having an Indian connection. Will this galvanize a wave of investments by Indian investment companies in overseas startups?
Will that affect the capital available for Indian startups?
How will the relaxation of the round-tripping structure, having less than two layers of subsidiary assist in the structuring of transactions for these startups?
Will the new norms trigger M&A by Indian startups overseas with the help of their VC investors (those who are already allowed to invest overseas) and low-cost debt available in developed markets?
The government says that the new norms will ease compliances. Can you be able to highlight a few significant ones concerning startups in the country?
Which sectors within the startup environment will most likely benefit from this easing of overseas investment norms?
How will the new investment structure and rules assist startups in obtaining good talent, in both domestic and overseas markets, particularly when it comes to granting ESOPs?
These are topics crucial to any startup that is looking for opportunities in the global markets.
How Should Startups Use Best Practices To Recognize Revenues and Valuation
As the title shows, this is a discussion on how a startup can use best practices and identify revenue and valuation issues.
Policies covering revenue recognition vary from one company to the next, as long as they are within the statutory and accepted accounting practices.
However, it is common or companies to record their revenues in a manner that is commercially convenient for them, but not for their stakeholders.
This is influenced by factors such as being able to show growth and scalability, for purposes of equity and debt fundraising, turnover criteria for being able to qualify for a tender award, pressure to meet certain projections, valuation considerations, and many more.
The result is a situation where the stated revenues are not in conformity with the actual state of affairs at the company.
This then makes auditors uncomfortable, and refuse to sign off on the financials.
This then raises questions about the governance and compliance of the company.
The episode features a panel of esteemed experts in the legal, forensics, and intelligence industries. They give their views on the best practices that startups should employ when recognizing revenue, creating financial reports, valuations, and other compliance requirements.
How the Power of Capital Has Now Shifted Back to the Capital Providers
Startups and Investors have always had a symbiotic relationship between them.
To grow and thrive, startups require access to capital. To generate desired returns, investors need great startups to invest in.
The relationship between startups and investors goes through different cycles occasioned by the classic supply and demand equation.
The equation factors in capital availability, also known as "Dry Powder" competition among startups to get access to capital. FOMO effect, competitive intensity among investors, as well as liquidity in the ecosystem, and other macro factors.
During the Bull Run, in both private and public markets, which occurred between the mid-2020s and the beginning of 2022, there was a huge wave of capital chasing a few startups.
This pushed up their valuations, bred a herd of unicorns, and shifted the negotiating leverage in favor of the startup founders.
However, after Russia invaded Ukraine, global liquidity tightened; investors are now a lot more selective and critical of business models and the scalability of the potential held in startups.
This has led to what is now termed "The Funding Winter."
In this episode, Radhika and other experts explore how the power of capital has shifted from the startup founders, back to the investors.
The experts participating in the episode come from leading VC companies.
A Deep Tech Startup Building a Brain Modulation Device for Increasing Pleasure
Well, it would not be justified for us to talk about how Radhika Bajoria is helping young entrepreneurs without delving into an interview with one of the companies that they have partnered with in their fundraising journey.
This is the story of Sputnik Brian
Sputnik Brain is a deep tech health startup company, backed by IIT Madras, (Department of Biotechnology), and STPI.
The company is building a brain modulation device, and a Metaverse plugin, that can safely stimulate euphoria in the brain, through non-invasive means, to kick off the reward systems of the brain.
Quite an inventive idea, right?
The idea addresses the $300 billion market opportunity for managing stress-related illnesses, without the need for surgery, chemical medication, and the associated side effects.
The company aims at making this technology available in common places such as offices, cafes, and other social areas for users.
The company also has a Memorandum of Understanding with the Tata Group, which will deploy the technology at their faculties once CDSO/IMCR approval is given.
The company wants to raise $700,000 of which they already have received the first commitment of $200,000. They are currently still seeking to raise the balance as of the third quarter of 2022.
Radically Your is proud to have been involved in the fundraising efforts for the Sputnik Brain project.
Radhika Bajoria – Recommendations
Radhika is a young entrepreneur, who decided to enter the startup financing and support industry at a very young age.
She has a lot of admirers, and here is a recommendation from one of them.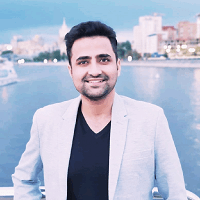 Dhruv is an Optimist and General Manager at Godrej Group and was a mentor to Radhika in the past.
Dhruv says he once has the opportunity to interact with Radhika during a conversation about Branding hosted by "The Representative" on Instagram Live.
Radhika displayed her ability to portray herself as a very well-prepared and assured anchor.
The discussion sounded less like a question-and-answer session between an anchor and participant, and more like a passionate conversation between two people about a subject they love.
Radhika had a great grip and understanding of the subject at hand, but what is even more impressive is the fact that Radhika managed to achieve all this at a very young age.
Dhruv says that he does not doubt that Radhika has a very bright future ahead, and he wishes her all the best.
In Conclusion
Radhika Bajoria, as you can see, is quite a talented young entrepreneur and LinkedIn influencer.
Hers has been a life of knowing exactly what she wants to do right from a very young age.
Radhika was able to get into the limelight by taking advantage of every opportunity that she had to learn and further her experience within her field.
After her studies, she recognized the fact that volunteering would help propel her in the right direction, and she carefully selected the organizations in which to offer her volunteering services.
This volunteering helped her meet the right people and uncover opportunities, which combined, helped her in building her career.
She also recognized the importance of LinkedIn as a professional social platform, where she could continue expanding her network of business people and influencers.
Radhika shows that sometimes success requires careful planning.
She is an inspiration to many young people, especially women, who want to break the stereotype that the young are not mature enough to work in high positions within the corporate sector.